Illinois National Guard Selects AAR for Communications Interoperability and Tactical Operations Equipment
WOOD DALE, Ill., /PRNewswire-FirstCall/ -- AAR (NYSE: AIR) announced today that it has been selected to provide Contingency Response Communications Systems (CRCS) and Expandable Light Air Mobility Shelters (ELAMS) to the Illinois National Guard to upgrade and mobilize its emergency services communications and tactical operations capabilities. The AAR systems will provide the Illinois National Guard with a cost-effective solution that enhances its ability to support a variety of mission types, including disaster relief, homeland security and national defense.
AAR's CRCS provide total communications interoperability that bridges the gap between the dissimilar systems of first responders, government agencies, local municipalities and defense personnel. AAR's ELAMS are light-weight, highly mobile shelters that enable the Illinois National Guard and other government/defense agencies to improve the mobility and deployment of critical assets, such as tactical operations centers and communications systems, in various theaters of operation.
"Our team developed an innovative and affordable solution that demonstrates an in-depth understanding of the Illinois National Guard's requirements, challenges and dollar constraints," said David P. Storch, Chairman and Chief Executive Officer, AAR CORP. "The unique combination of the AAR CRCS and ELAMS enables the National Guard to respond more quickly and communicate seamlessly with other defense and emergency services agencies as they partner to provide mission-critical support and humanitarian relief during conflicts and natural disasters."
The AAR CRCS use IP-based technology to provide real-time communications interoperability and situational awareness to first responders. AAR's CRCS have been deployed by National Guard units in California, Georgia, Montana and Texas to improve interoperability between emergency services agencies and were used extensively during Hurricane Katrina, Hurricane Rita and the California wildfires.
AAR ELAMS are widely used by the U.S. Government and its allies to provide improved operational effectiveness and better use of tactical assets. The shelters can be configured as tactical operations centers, command posts, medical facilities, kitchens and workshops and deployed from fixed-wing aircraft, helicopters and ground equipment.
CRCS and ELAMS are offered through AAR's Structures and Systems segment. This operating segment has grown nearly 400 percent since the beginning of the decade and currently accounts for approximately 34 percent of AAR's total sales. Growth in the segment is attributable to the Company's strategy to deepen its capabilities and extend its product lines, with an emphasis on high-value engineering content, to create a more diversified and customer-centric business mix.
AAR is a leading provider of products and value-added services to the worldwide aerospace and defense industry. With facilities and sales locations around the world, AAR uses its close-to-the-customer business model to serve aviation and government/defense customers through three operating segments: Aviation Supply Chain; Maintenance, Repair and Overhaul; and Structures and Systems. More information can be found at www.aarcorp.com.
This press release contains certain statements relating to future results, which are forward-looking statements as that term is defined in the Private Securities Litigation Reform Act of 1995. These forward-looking statements are based on beliefs of Company management, as well as assumptions and estimates based on information currently available to the Company, and are subject to certain risks and uncertainties that could cause actual results to differ materially from historical results or those anticipated, including those factors discussed under Item 1A, entitled "Risk Factors", included in the Company's May 31, 2009 Form 10-K. Should one or more of these risks or uncertainties materialize adversely, or should underlying assumptions or estimates prove incorrect, actual results may vary materially from those described. These events and uncertainties are difficult or impossible to predict accurately and many are beyond the Company's control. The Company assumes no obligation to update any forward-looking statements to reflect events or circumstances after the date of such statements or to reflect the occurrence of anticipated or unanticipated events. For additional information, see the comments included in AAR's filings with the Securities and Exchange Commission.
CONTACT: Chris Mason, Director, Corporate Communications of AAR, +1-630-227-2062
chris.mason@aarcorp.com
Related news
See all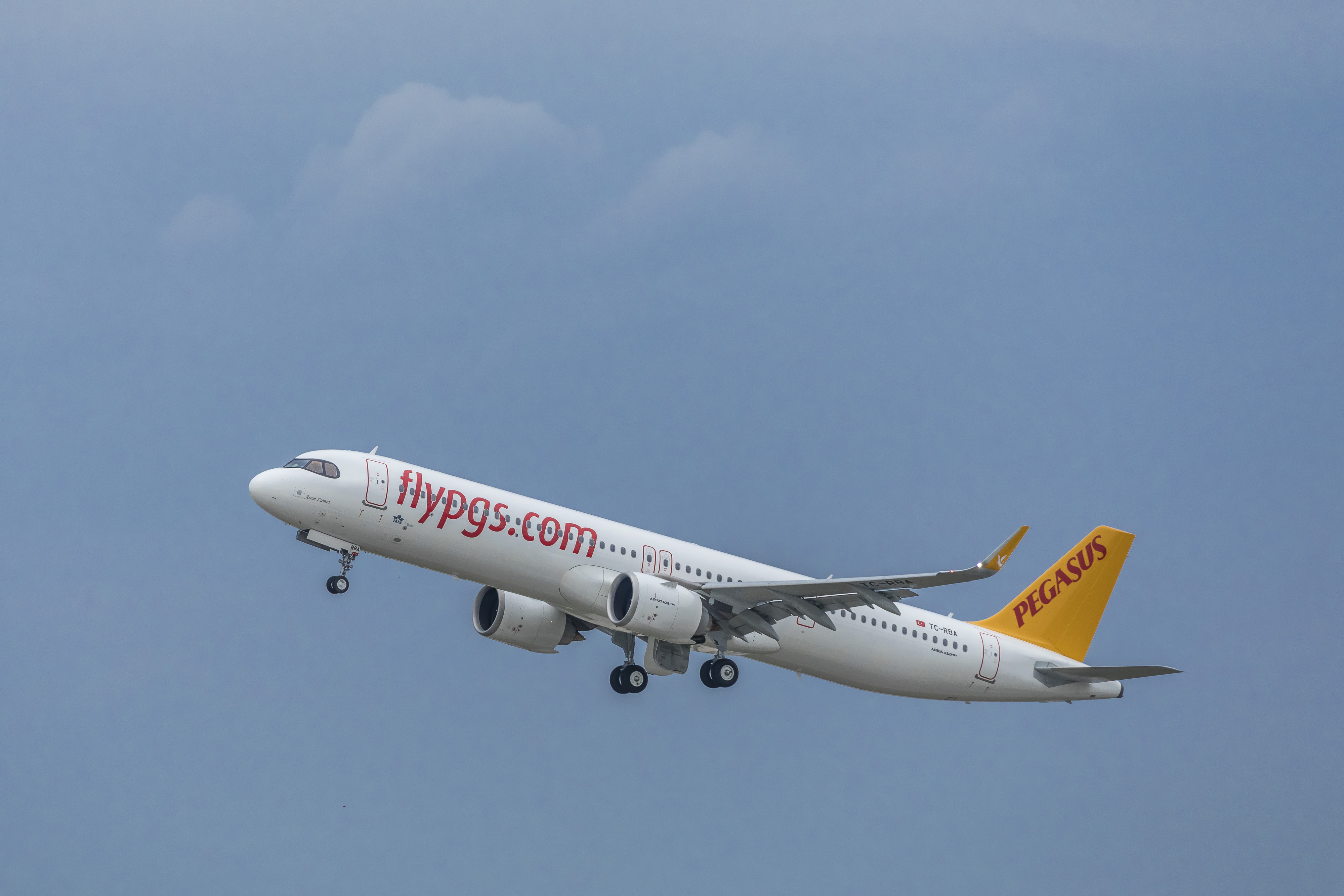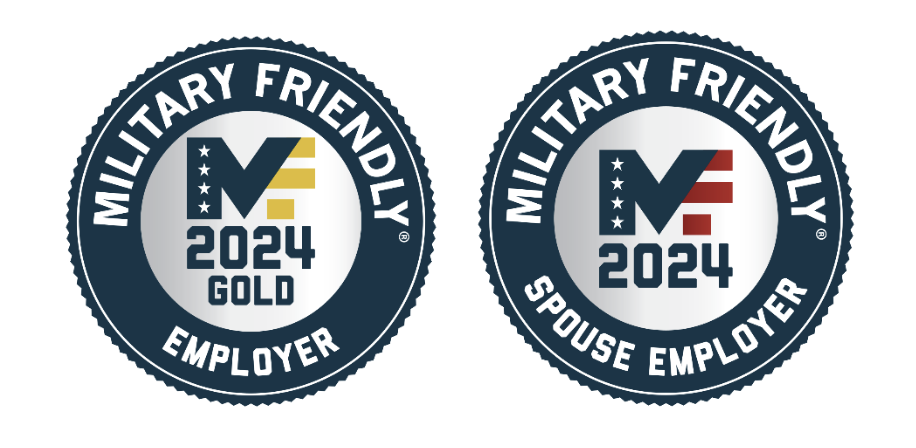 November 15, 2023
AAR earns 2024 Military Friendly® Employer designations
Wood Dale, Illinois — AAR CORP. (NYSE: AIR), a leading provider of aviation services to commercial and government operators, MROs, and OEMs, announced today that it has earned the 2024 Military Friendly® Gold Employer and Military Friendly® Spouse Employer designations.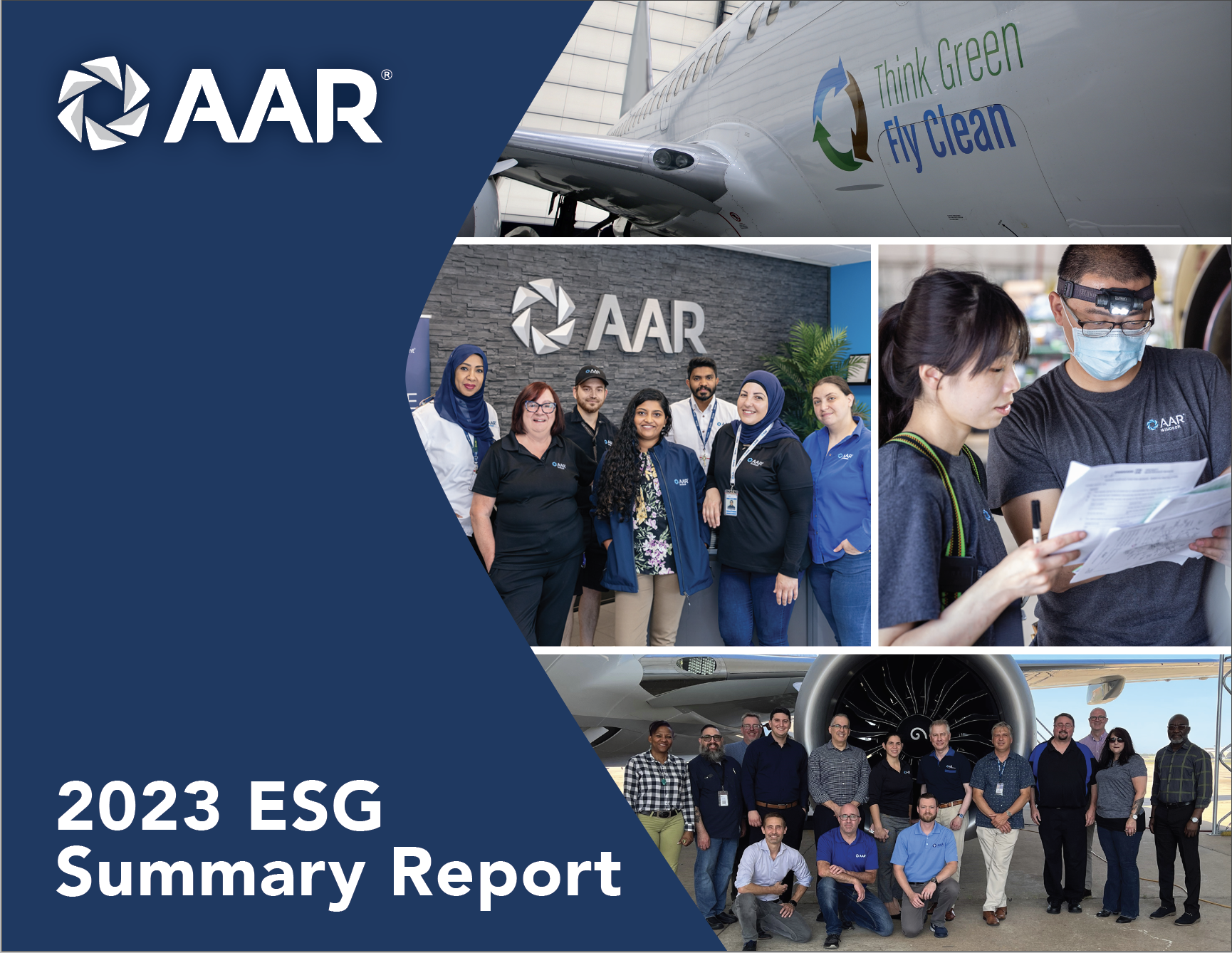 November 08, 2023
AAR launches 2023 ESG Summary Report
Wood Dale, Illinois — AAR CORP. (NYSE: AIR), a leading provider of aviation services to commercial and government operators, MROs, and OEMs, launched its 2023 ESG Summary Report, demonstrating the Company's continued efforts to focus on the environment, drive social responsibility, and govern with integrity.