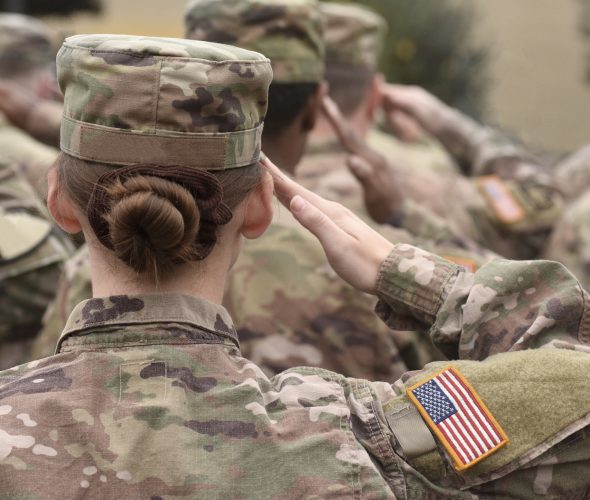 Military veterans
Military veterans make up 19% of AAR's U.S.-based workforce, and nearly half of the Company's business relates to government and defense operations. AAR actively supports veterans in recruitment, hiring, and employee recognition practices.
"It is an honor to once again be recognized as a Military Friendly® Employer. AAR is committed to cultivating a Company culture that values the contributions and capabilities of military personnel and positions us as an employer of choice for veterans. We recruit talent from a wide variety of military programs and, in partnership with our Veteran Resource Group, provide engaging programming and networking opportunities to foster career growth and enhance retention in the veteran community." - John M. Holmes, Chairmain, President, and CEO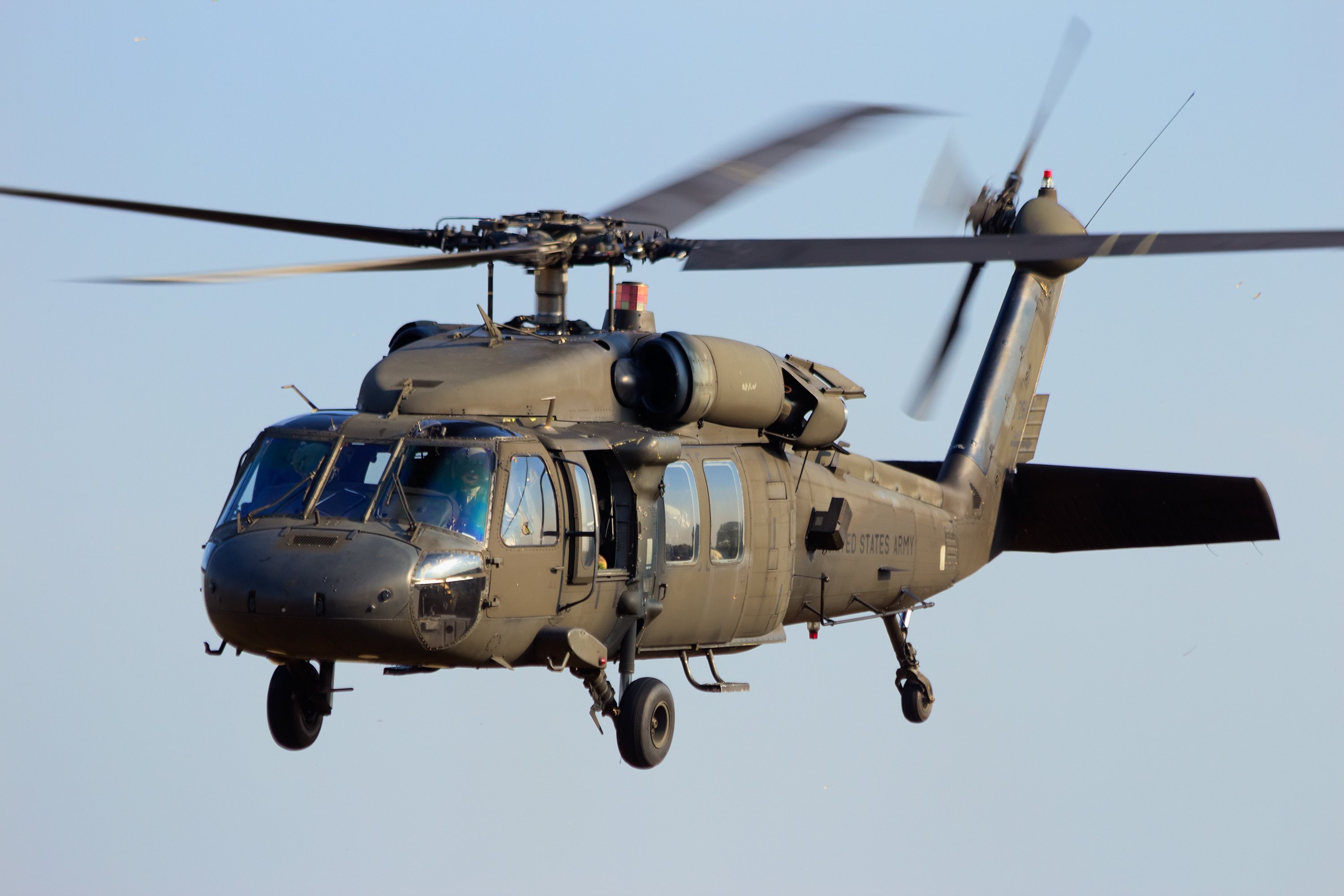 Educational opportunities for veterans
AAR partners with Embry-Riddle Aeronautical University to provide an intensive nine-week aviation maintenance Skillbridge course that trains transitioning military, veterans, and eligible military spouses in aviation maintenance.
AAR partners with VIPER Transitions to provide an aircraft maintenance workforce program based on general curriculum developed by the Aviation Institute of Maintenance (AIM) that includes a week each of airframe and powerplant instruction. Graduates either continue their traiing at an AIM campus or go to work for an industry partner like AAR.
Apprenticeship Program
AAR has an approved National Apprenticeship Program with the U.S. Department of Labor and is also approved by the U.S. Department of Veteran Affairs.

AAR apprentices will complete *approximately 2.5 years of workplace-based training supplemented with approximately 144 hours annually of related instruction. Everyone who completes the program receives a certification from the Department of Labor. This certification will set you apart from other individuals and help you advance your career.

*Timeline could vary based on students' ability to achieve competency of Airframe & Powerplant (A&P) certification.

To apply, contact Ryan Goertzen, VP Aviation Maintenance Workforce Development - Ryan.Goertzen@aarcorp.com.
Apprenticeship Program VA benefits questions
Will I receive my VA housing benefits?

Yes, you will. Because your apprenticeship program is VA approved you can expect a housing allowance between $1,300-2,300 per month depending on your AAR employment location.

Will I receive my monthly VA allowance?

Yes, you will. The allowance will vary by employment location and if you have dependents. On average, monthly allowances vary between $1,000 and $2,100 for individuals without dependents. Visit https://www.defensetravel.dod.mil/site/bahCalc.cfm and enter the zip code of the AAR facility and select E-5 for paygrade. Hit enter and the appropriate monthly allowance will appear.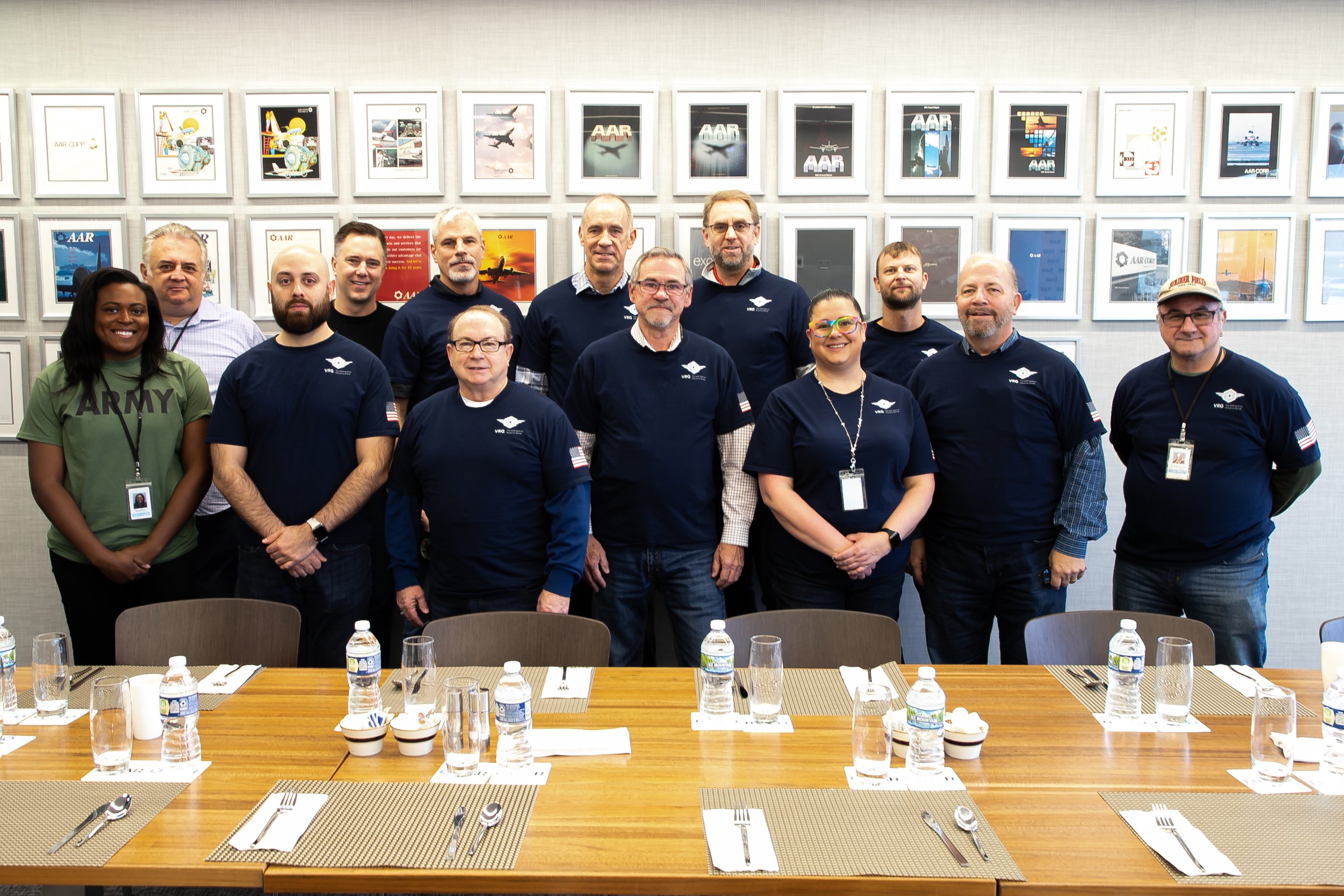 Veteran Resource Group
"AAR's Veteran Resource Group (VRG) is a community of veterans and their supporters that fosters professional and sociable relationships. We empower personal growth and lead the way in honorable service." - Jenn Bloom, VRG President
We offer a variety of career paths for veterans
A&P mechanics
Accounting / finance
Administrative
Avionics technicians
Composite technicians
Inspectors
Logistics
Pilots
Procurement
Sales
Structures mechanics
Supply chain
Warehouse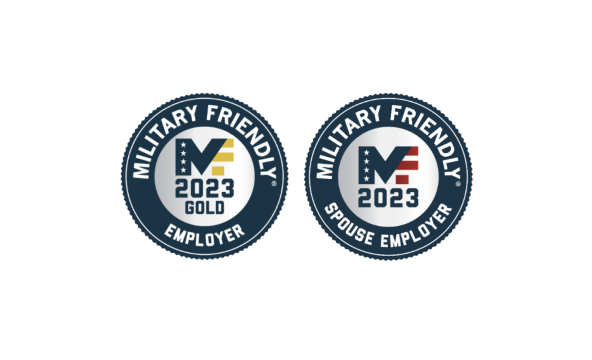 Military Friendly® designations
AAR earned the 2023 Military Friendly® Employer Gold designation and 2023 Military Friendly® Spouse Employer designation. Read the full release here.