Aviation Contract Vehicles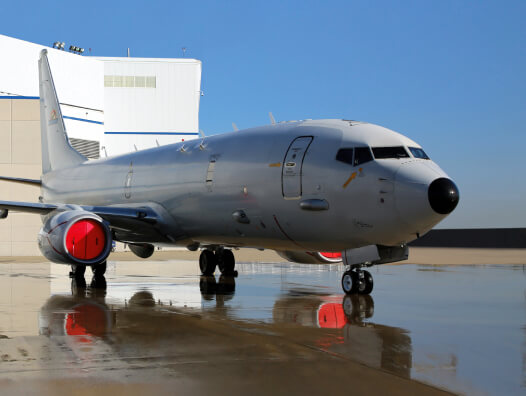 2022 Captains of Industry
AAR was awarded the first Captains of Industry contract by the U.S Department of Defense's DLA focused on distribution of sustainment services.
Contract vehicles
ASTRO – Develop opportunities in support of FEDSIM via GSA ASTRO Contract – Aviation Pool
CMMARs – Modification, maintenance, inspection, and repair of US Government and FMS aviation platforms or systems
F-16 International Training – F-16 FMS partner maintenance training
MASPO – Federal Acquisition Services for Services – Aircraft Pool
WLSS-C – Worldwide Logistics Support and Contractor Logistics Services
AAR prime contractor
Awarded the seven-year U.S. Navy (USN) P-8 depot maintenance IDIQ contract in 2018 and follow-on contract in 2021, securing all AEPD workload through 2025
Awarded the five-year U.S. Navy (USN) Contractor Logistics Support contract in 2016 and won follow-on five-year contract in 2020
Three-year procurement and reconfiguration effort for the United States Marine Corps (USMC)
10-year Worldwide Aviation Support (WASS) contract with the Department of State (DoS)
Contact us
Integrated Solutions - Government
1100 N. Wood Dale Rd.
Wood Dale, IL 60191 USA
Telephone: +1-630-227-2000
Toll free: +1-800-422-2000
Fax: +1-630-227-2039
Have a question about Government Solutions?