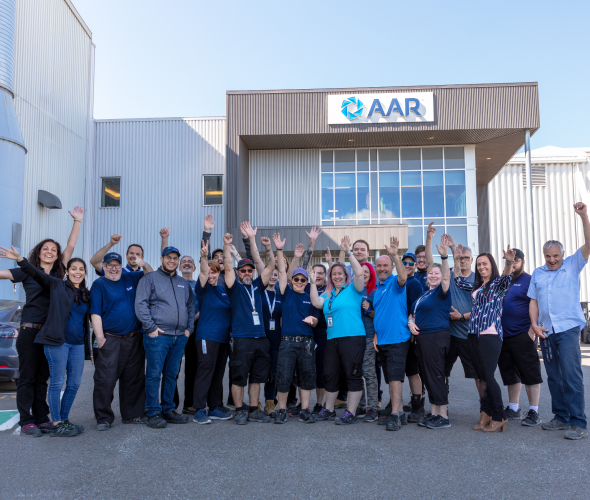 Learn about our facility
AAR acquired the Trois-Rivières MRO facility in 2017, which underwent heavy investment to meet the highest aviation standards. Strategically located at the Trois-Rivières Airport (YRQ) to serve Canadian customers, the 150,000 square-foot facility is a one-stop-shop for maintenance modification, complete cabin reconfigurations, avionic upgrades, and paint services.

Located near the Montreal region, it's the perfect location for employees to live and work. The diverse workforce speaks a variety of languages like French, English, and Spanish.