Digital innovation
AAR extends its industry-leading supply chain services in the digital realm with new and enhanced applications to better support our customers.
AAR's Digital, Technology, and Analytics team identifies trends combining the latest technology and customer feedback to constantly innovate the way we provide solutions whenever and wherever our customers need it.
Customer products and services
AAR's digital solutions include our revolutionary cloud-based solution for component repair management, Airvolution® and PAARTS(SM) Store, which provides 24/7 visibility to our inventory of over 1 million new and used airframe parts online.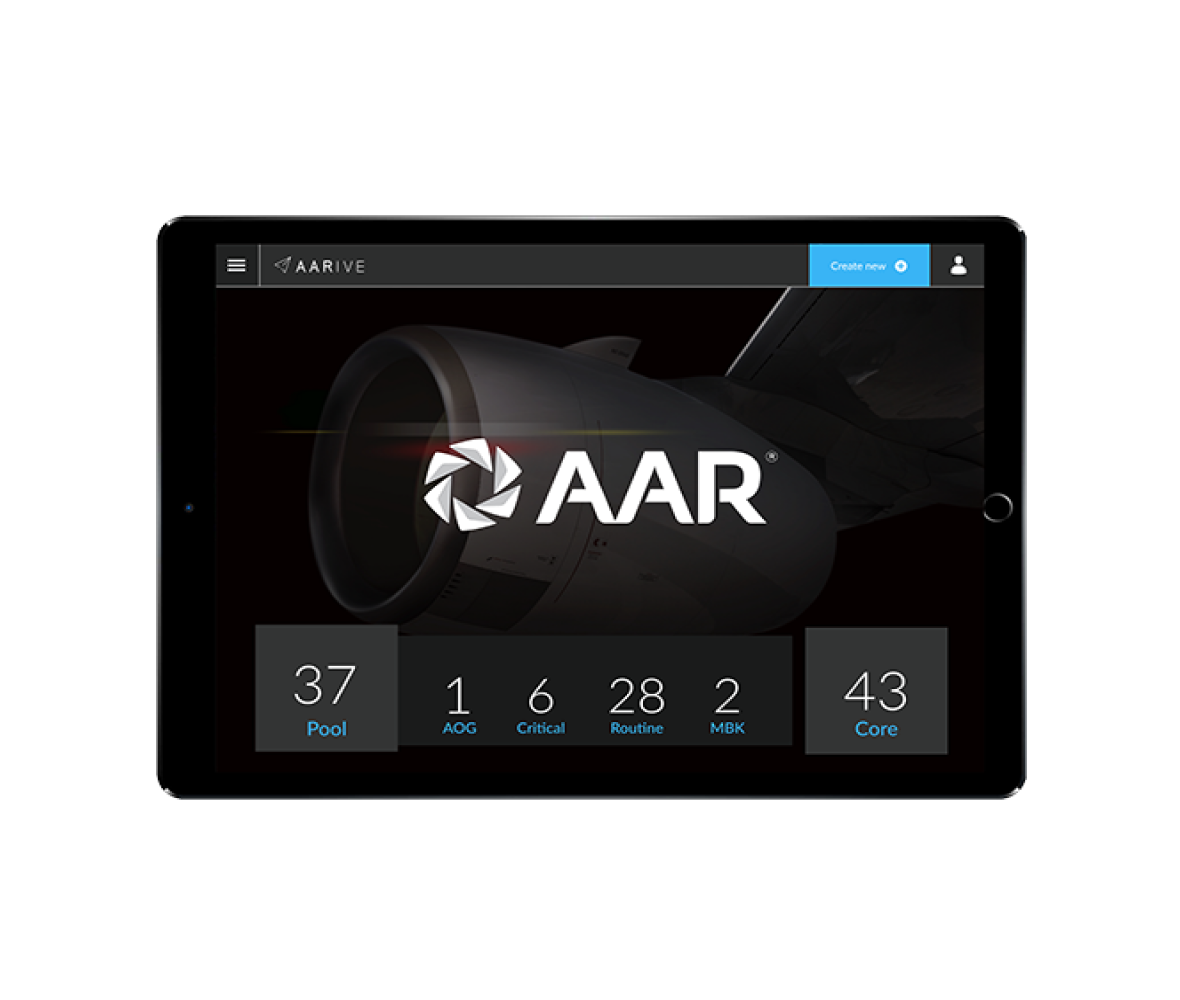 AARIVE® is a self-service portal for our Power-by-the-Hour (PBH) component support customers.
Digital technology meets airframe maintenance
We're exploring and implementing new technology to improve internal efficiencies for our workforce as well as produce benefits for our customers.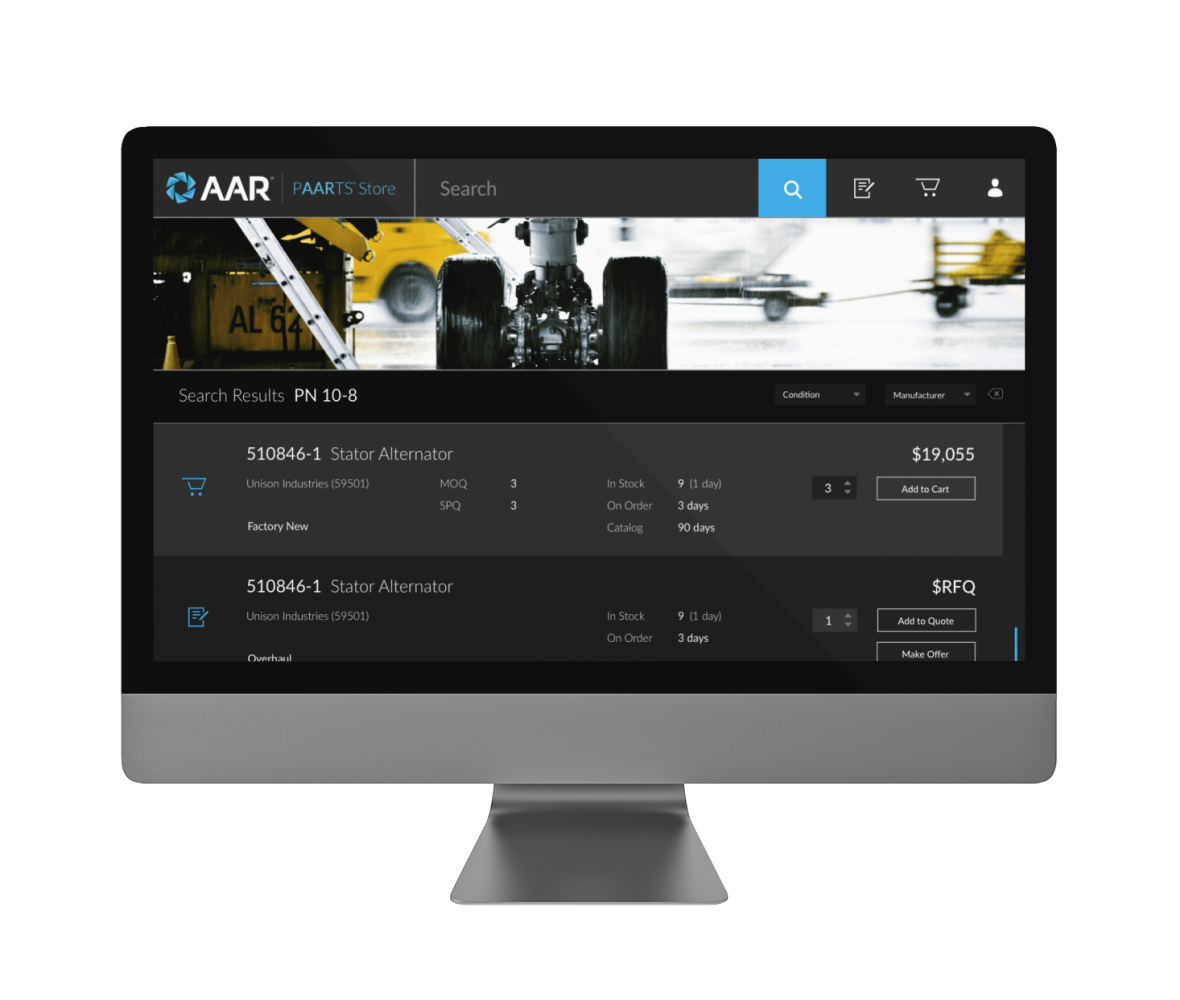 Gain visibility into one of the aviation industry's largest inventories online. Registered users have real-time access to factory-new parts as well as overhauled, serviceable, and repairable airframe and engine parts. Sign up to be a registered customer today.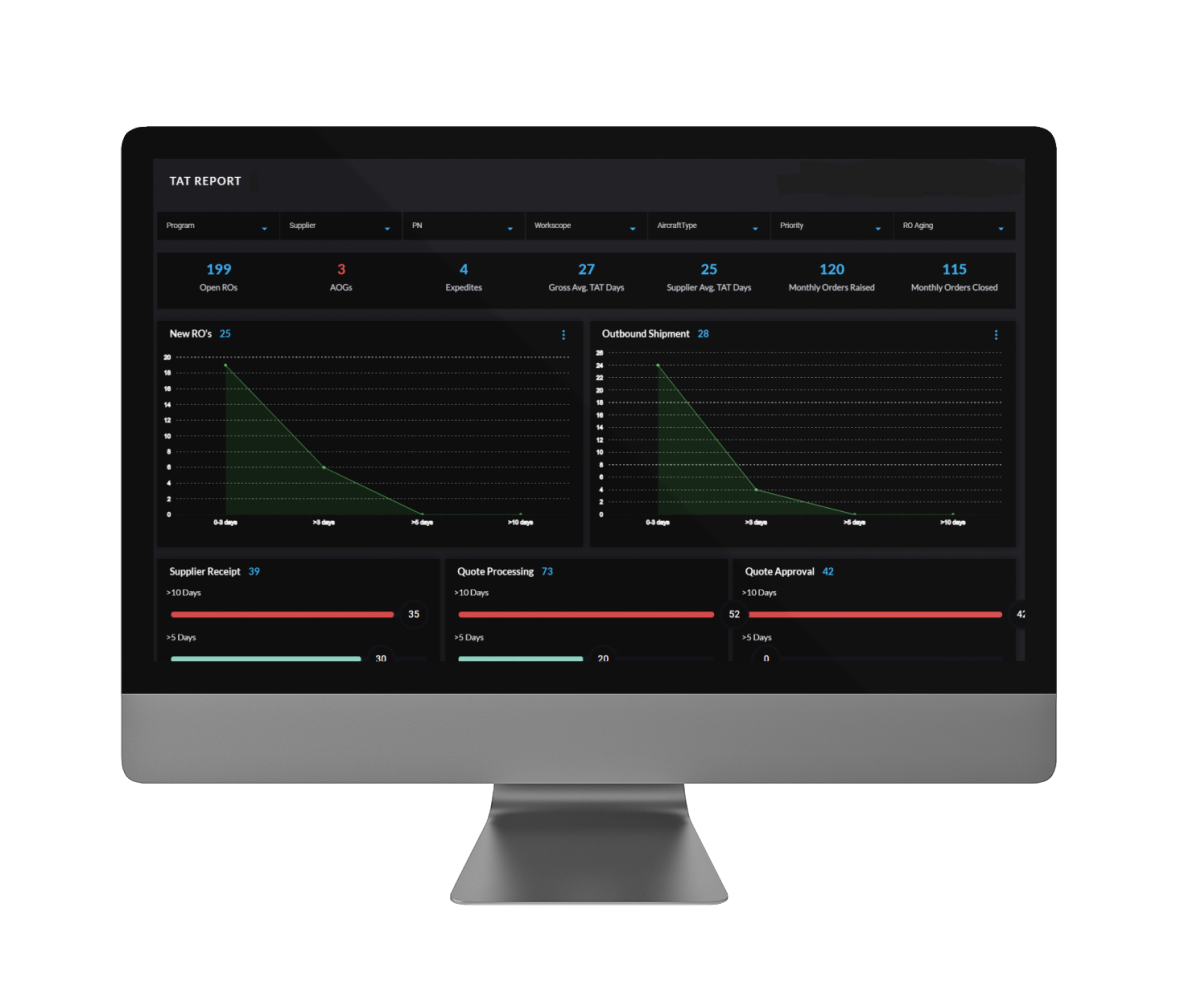 Airvolution® is a revolutionary cloud-based solution designed specifically for the efficient management of aircraft component repairs.
Other products
With over 65 years of aviation expertise, we leverage our in-house capabilities to design and develop digital tools to improve day-to-day processes and projects for our customers and employees.
Contact us
Digital, Technology, and Analytics
1100 N. Wood Dale Rd.
Wood Dale, IL 60191 USA
Telephone: +1-630-227-2000
Toll free: +1-800-422-2000
Fax: +1-630-227-2039