About AAR
AAR is an independent provider of aviation services to commercial and government customers worldwide. Our aftermarket expertise and award-winning solutions help customers increase efficiency and reduce costs while maintaining high levels of quality, service, and safety.
1955
Allen Aircraft Radio, founded by Ira A. Eichner to supply radio and other equipment to the fledgling commercial aviation industry, is incorporated and moves to downtown Chicago.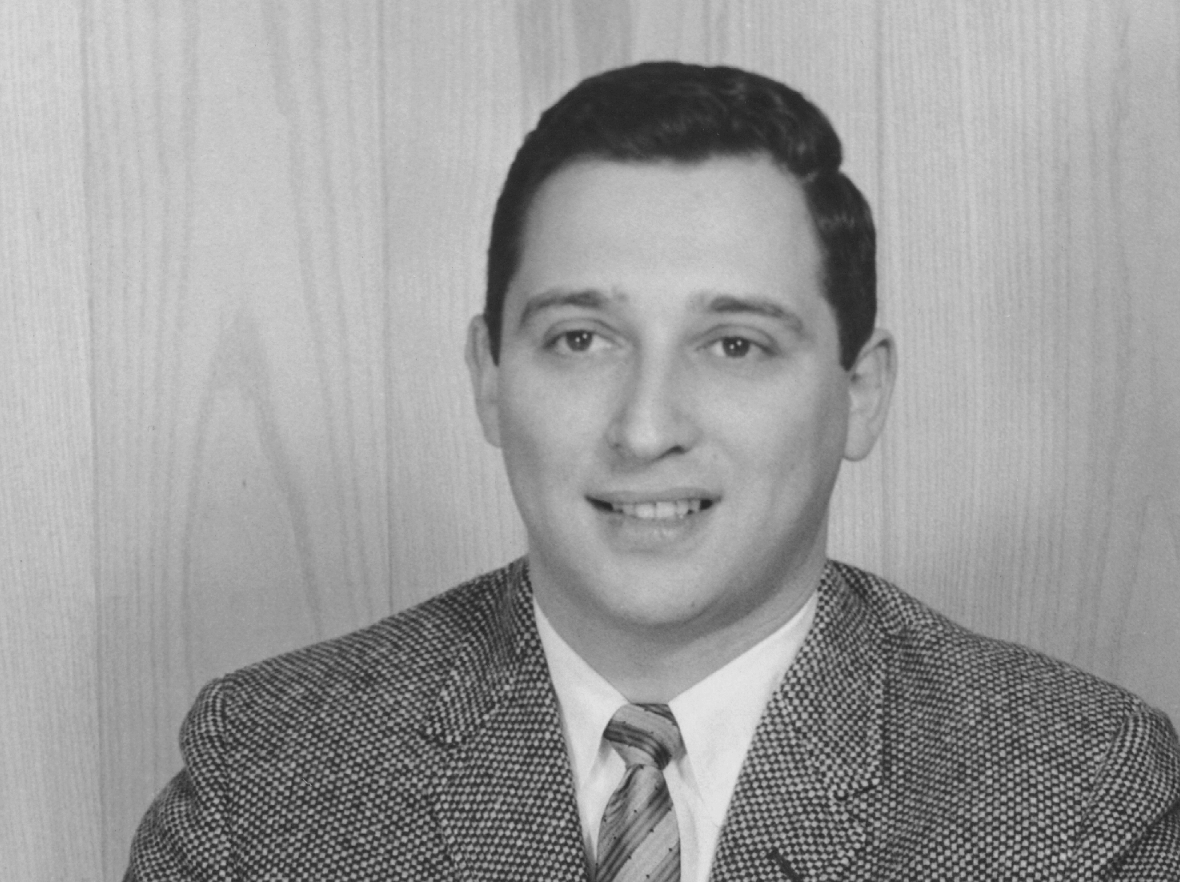 1961
The Company raises equity capital for the first time with William Blair & Company. William Blair & Company partner Edgar D. Janotta becomes AAR's first outside director.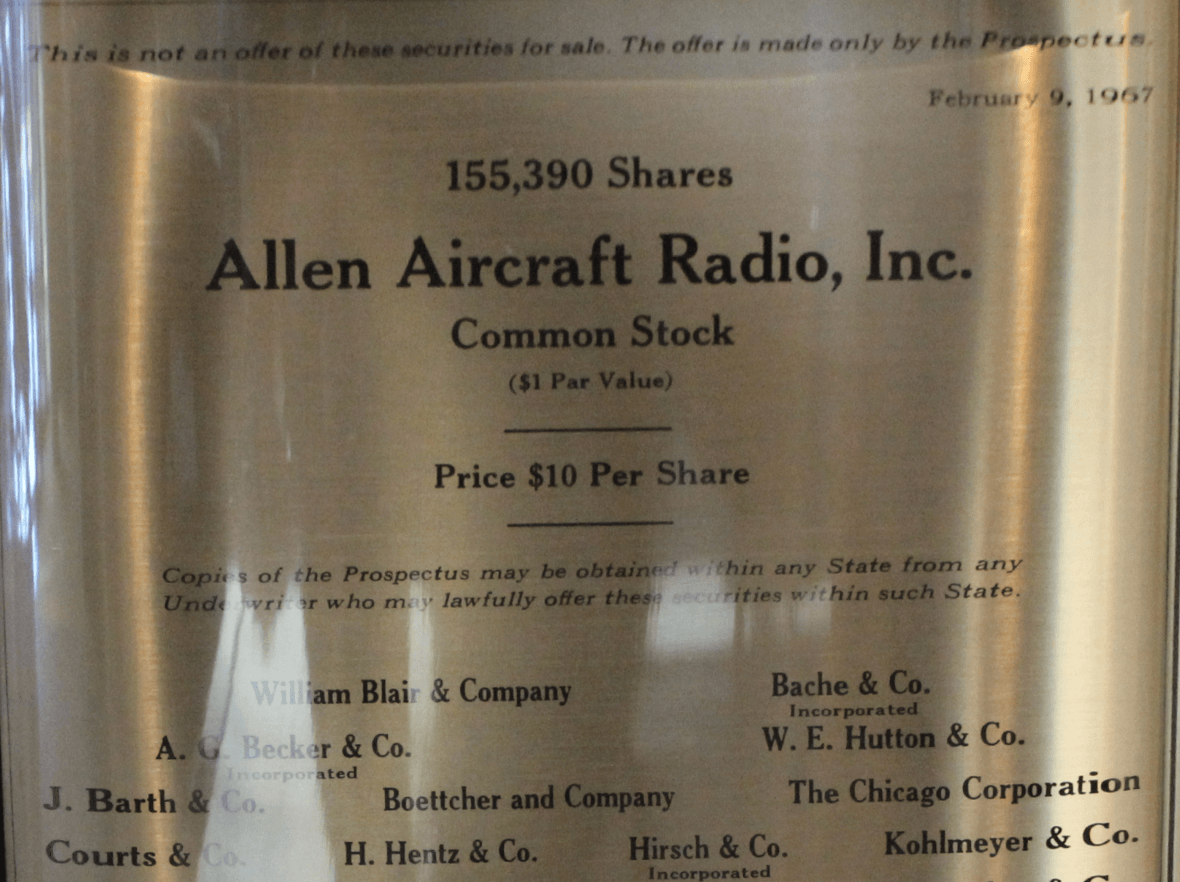 1962
Allen Aircraft Radio establishes an FAA repair station for avionics and instruments at its new location in Elk Grove Village, Illinois.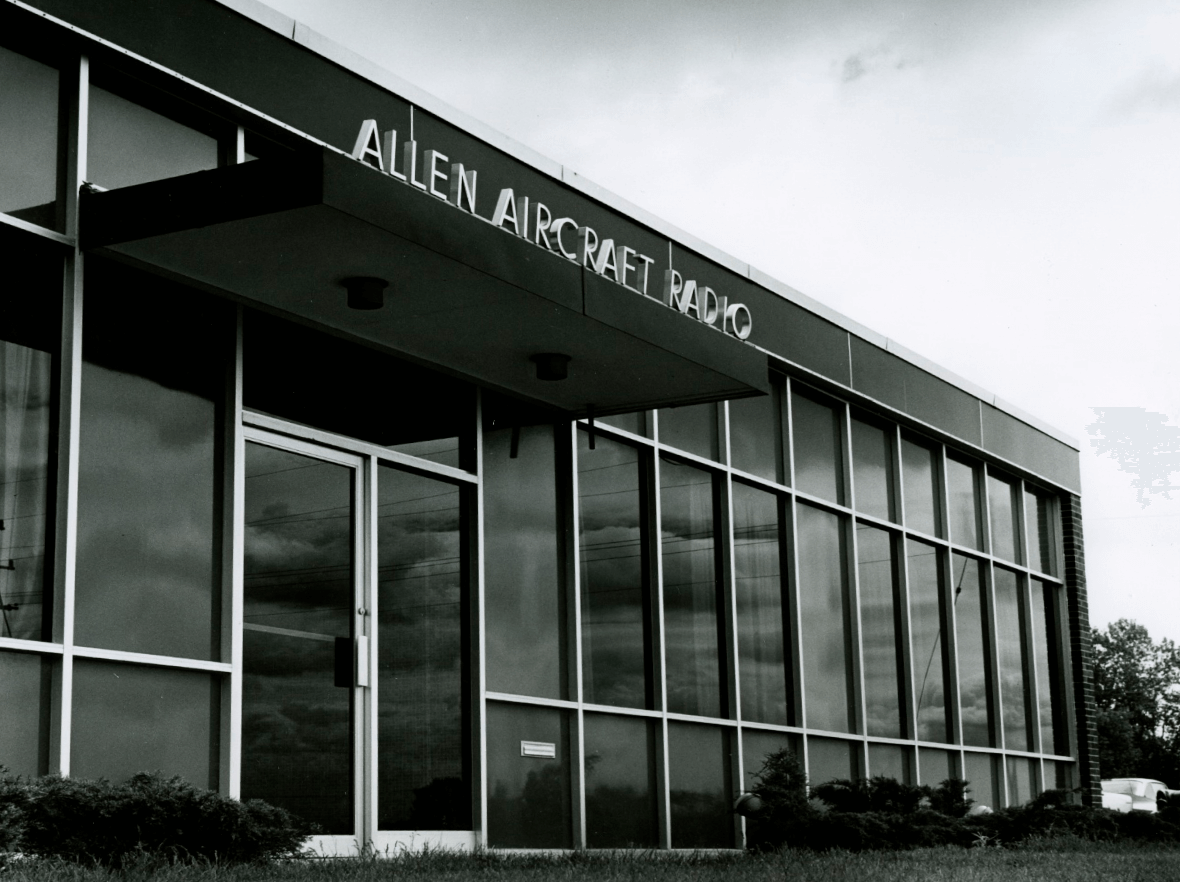 1967
The Company expands internationally, opening the Allen Airmotive component repair facility in Amersterdam.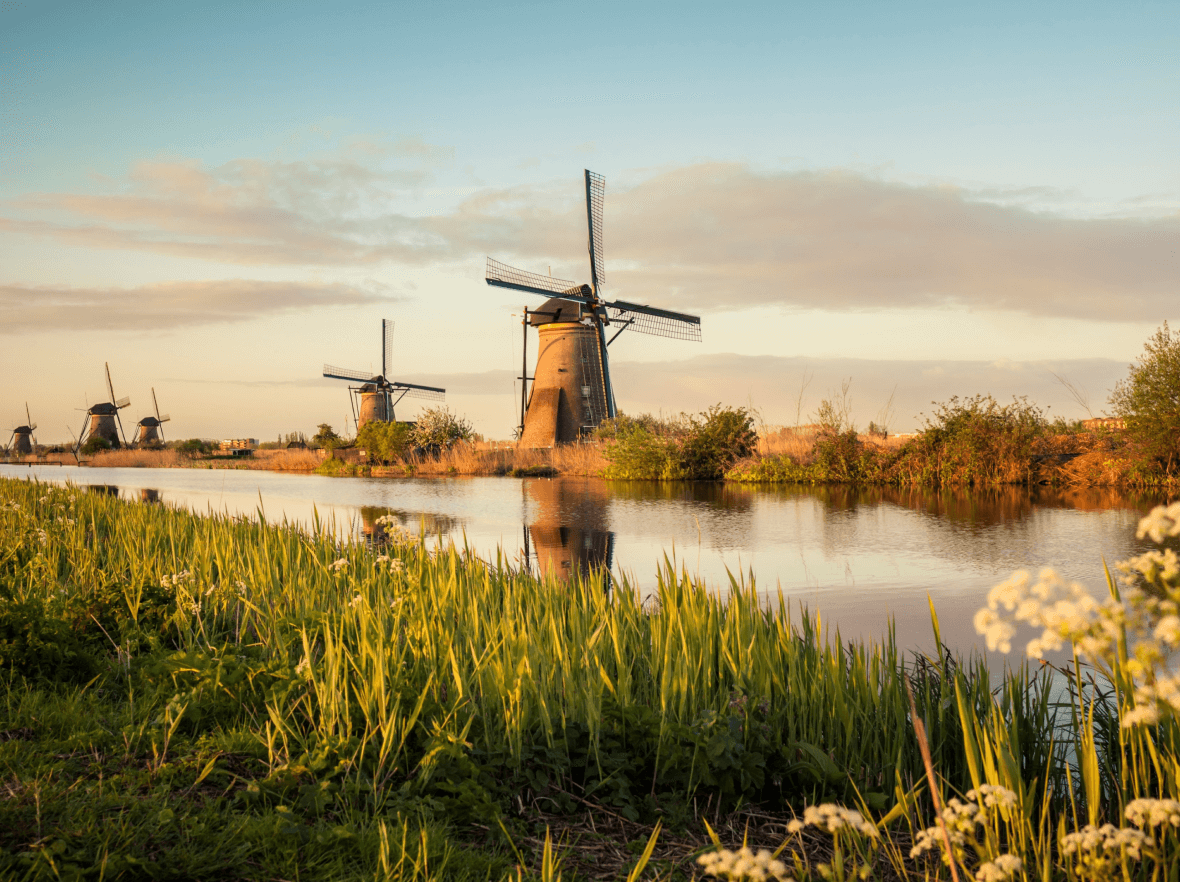 1967
The Company goes public with an over-the-counter share price of $10, raising $1 million.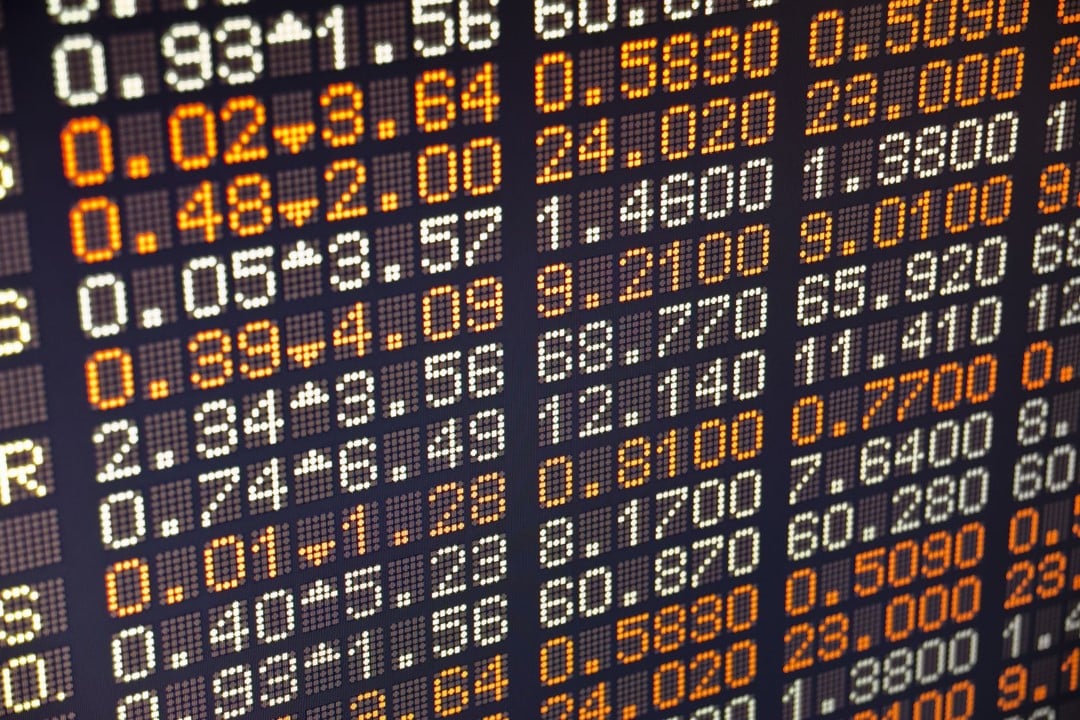 1967
The Company acquires Mars Aircraft Radio component repair shop in New York. This, two other acquisitions in the early '70s, and the Amsterdam shop will later become known as AAR Aircraft Component Services.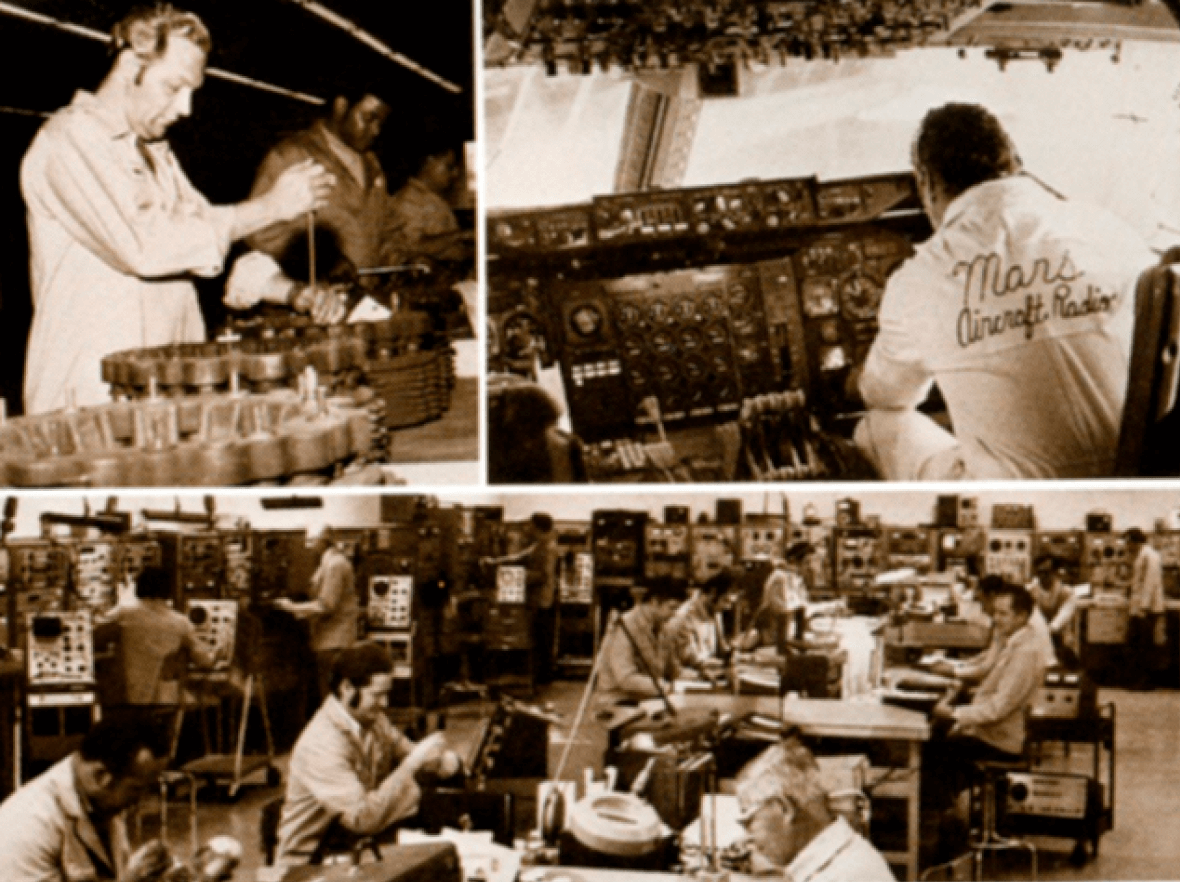 1969
The Company changes its name to AAR CORP.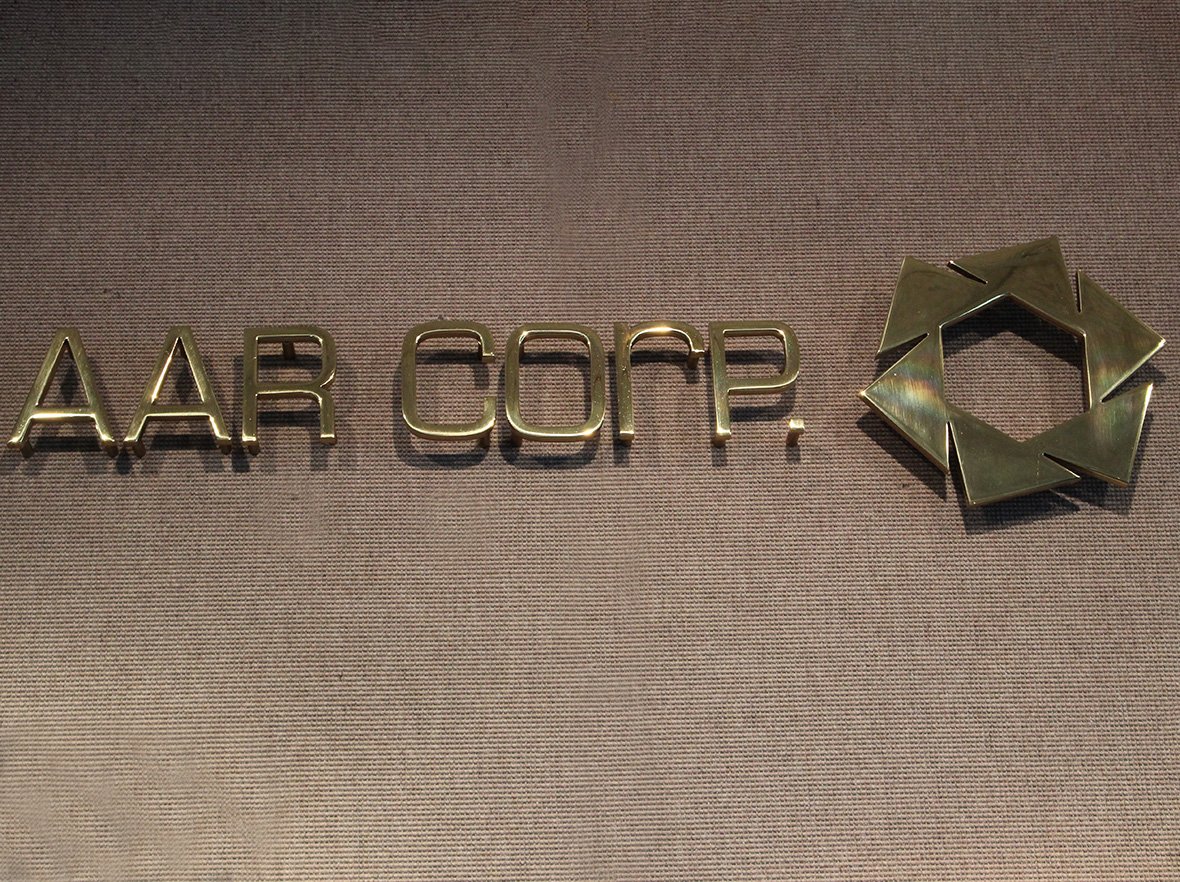 1971
The Company acquires its first airframe maintenance, repair, and overhaul (MRO) business at Will Rogers Airport in Oklahoma City.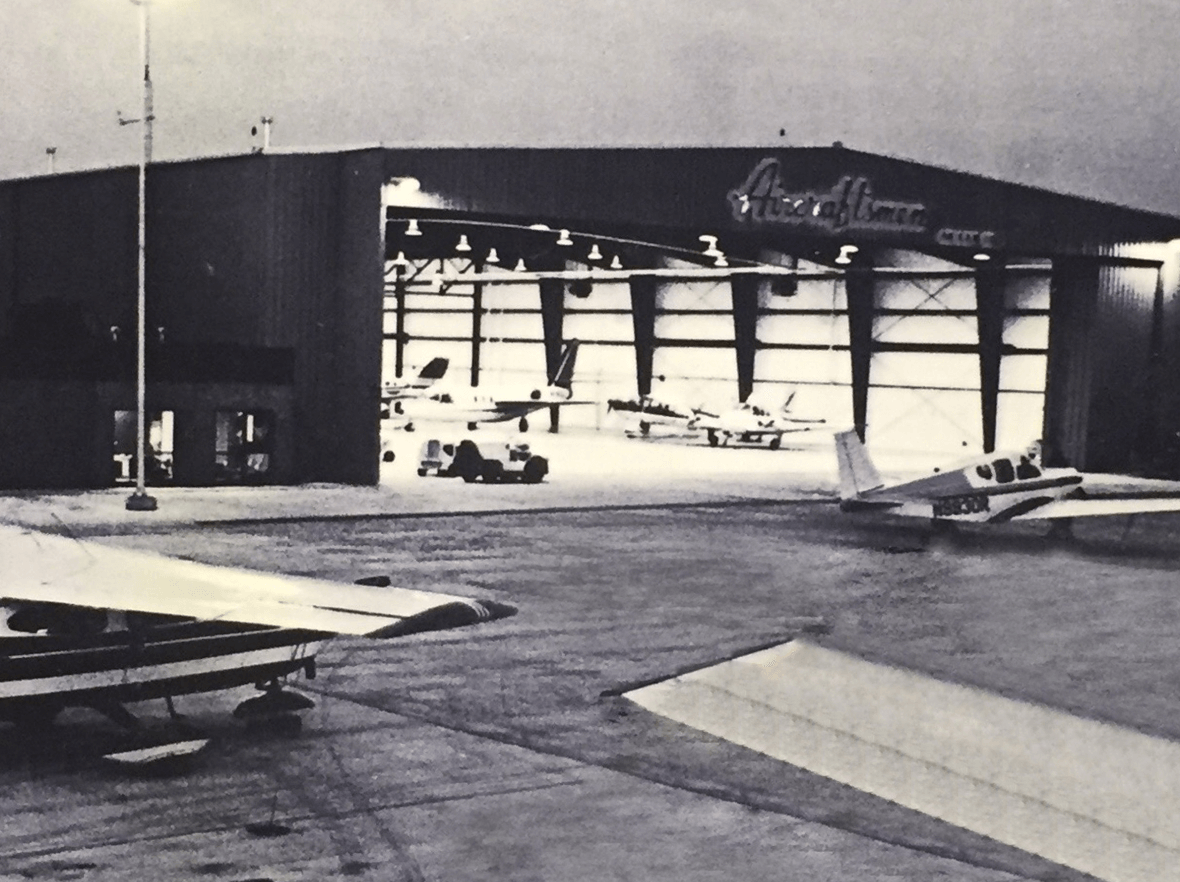 1980
AAR CORP. is listed on the New York Stock Exchange using ticker AIR.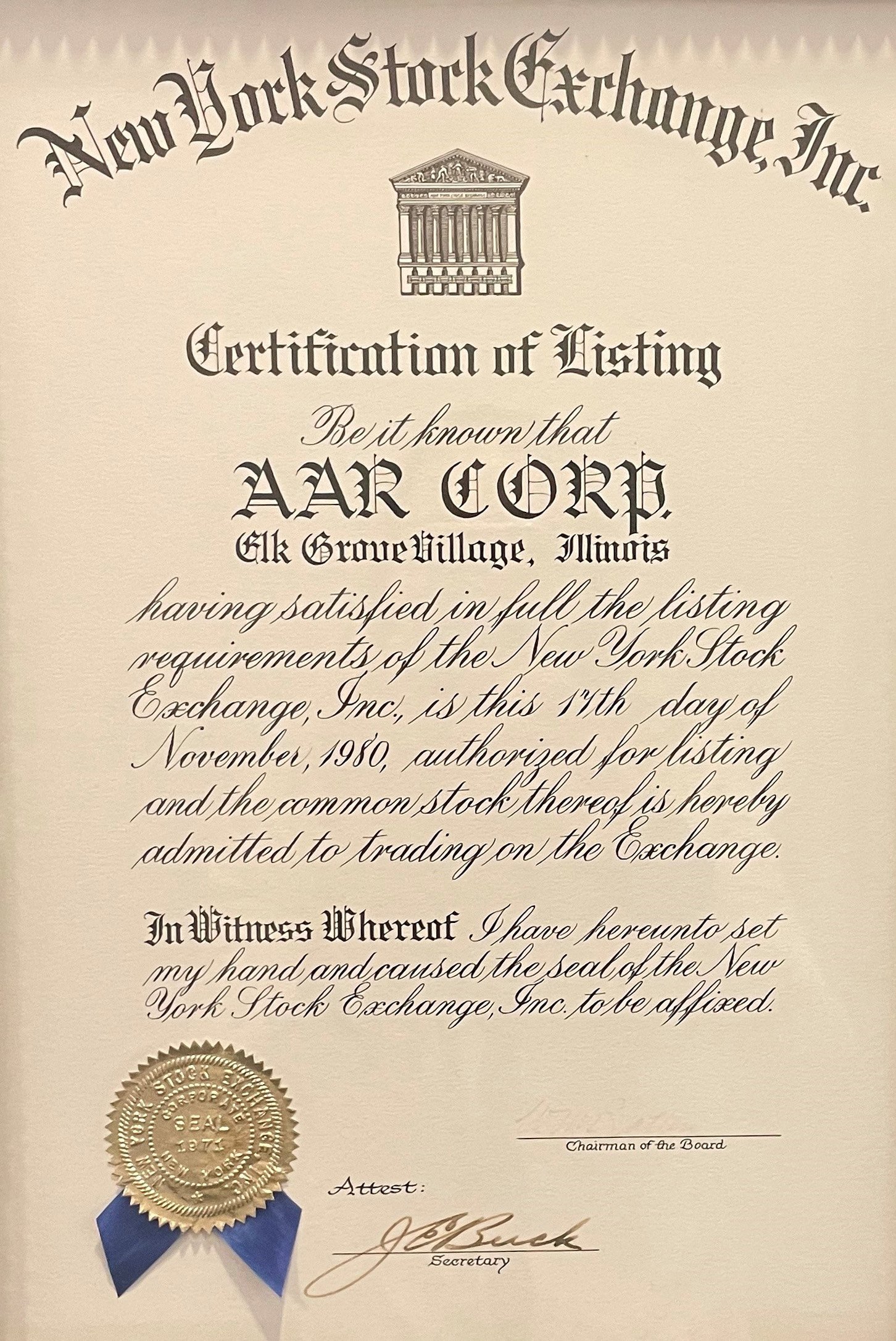 1981
AAR Mobility is acquired to provide rapid deployment equipment, including pallets and containers.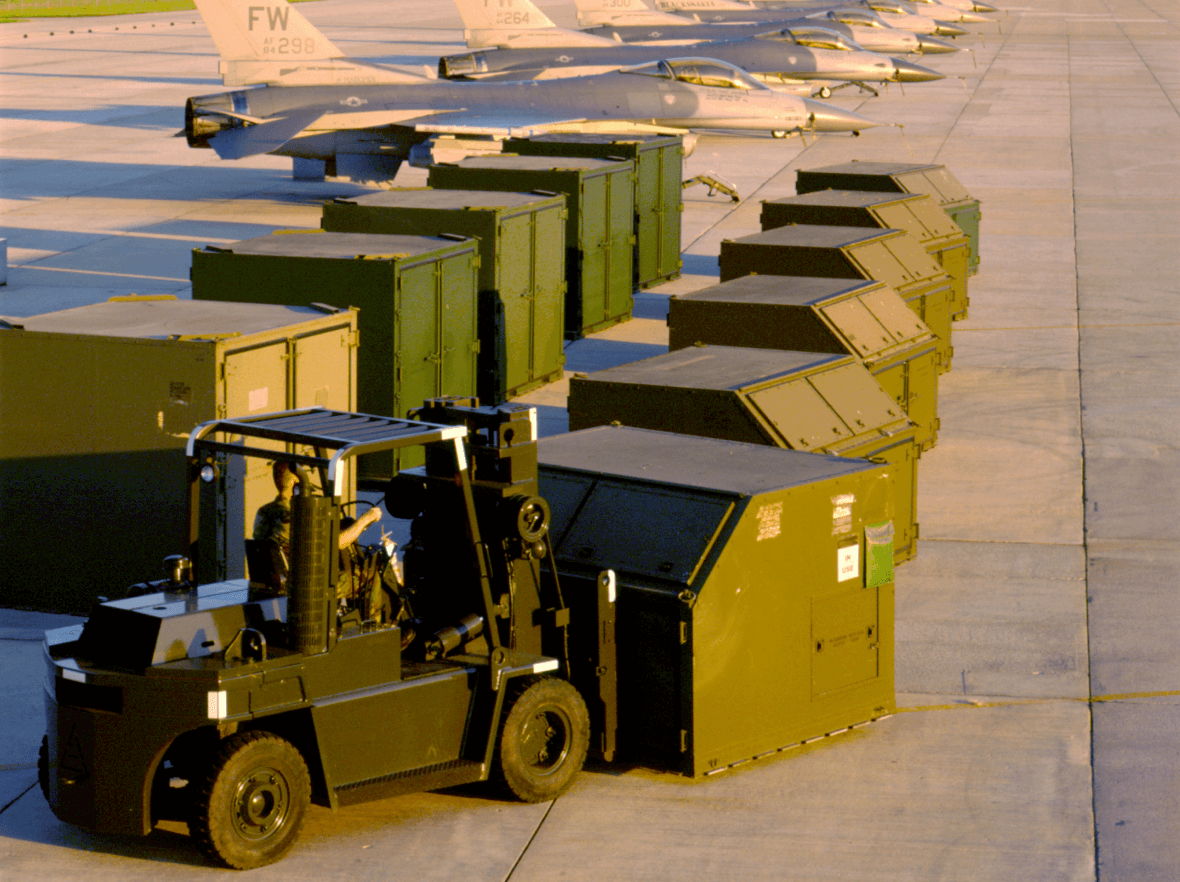 1981
David Storch moves AAR into the engine business, which is later named AAR's Aircraft Turbine Center (ATC).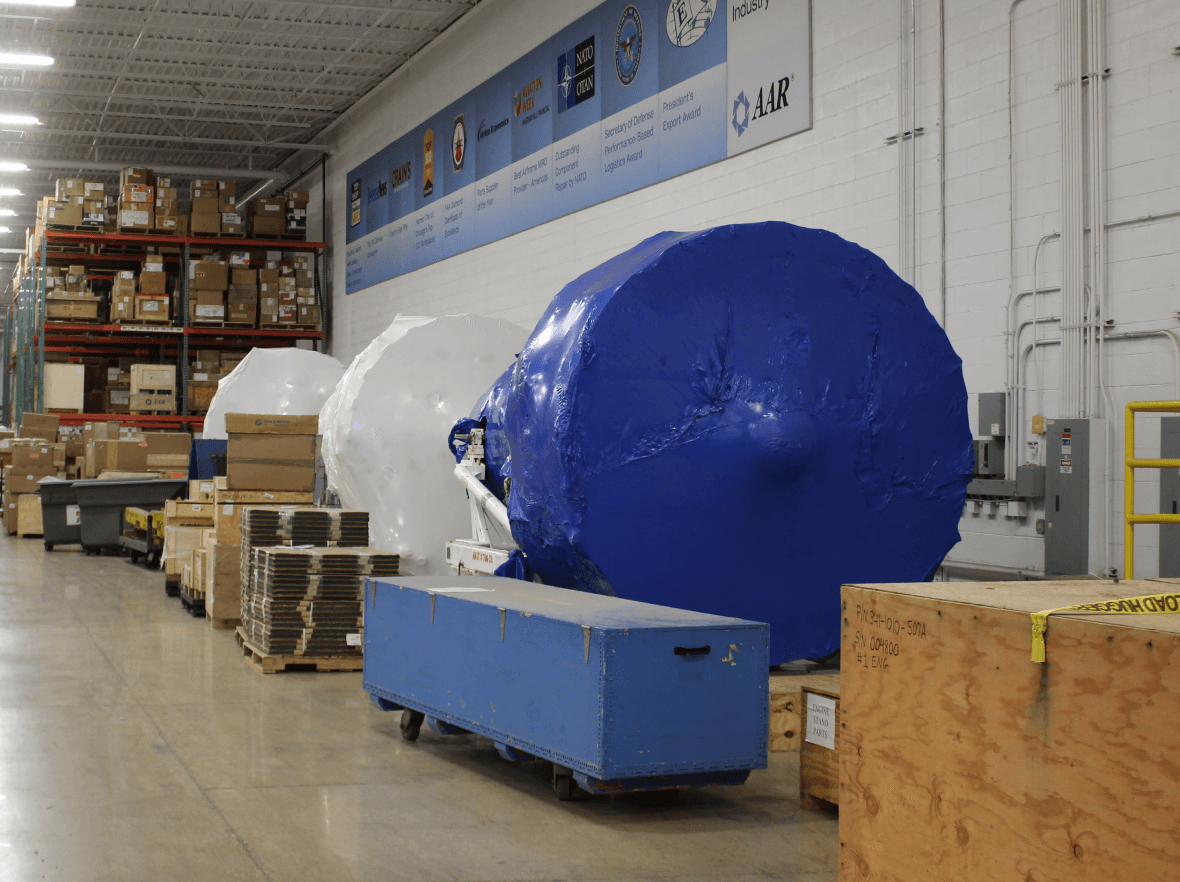 1982
The Company opens an office in Singapore to serve customers in the Asia-Pacific region.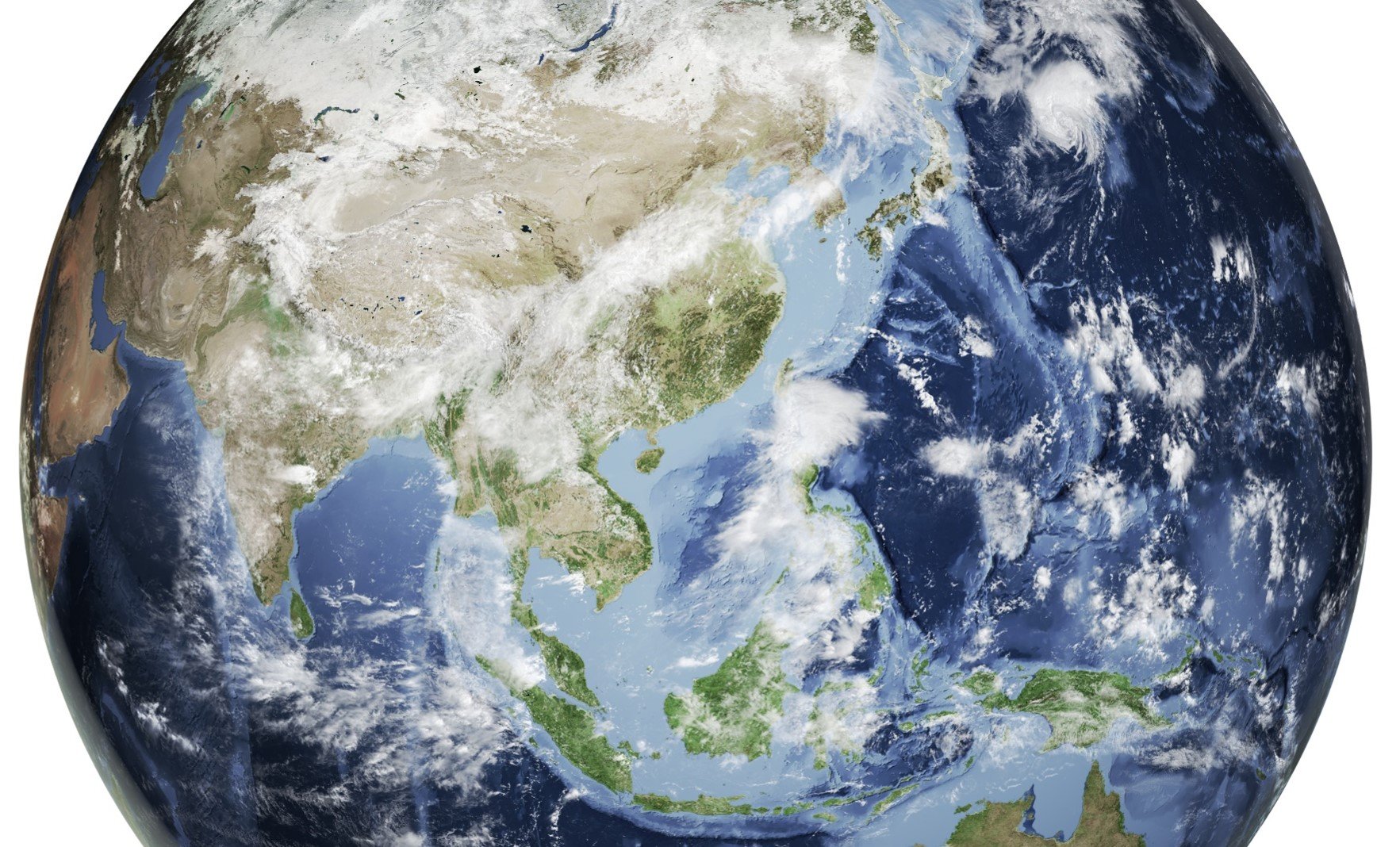 1985
The Company enters the high technology F-15 and F-16 military aircraft component repair business, expanding its customer base to include the Dutch Air Force, the U.S. Air Force, and NATO.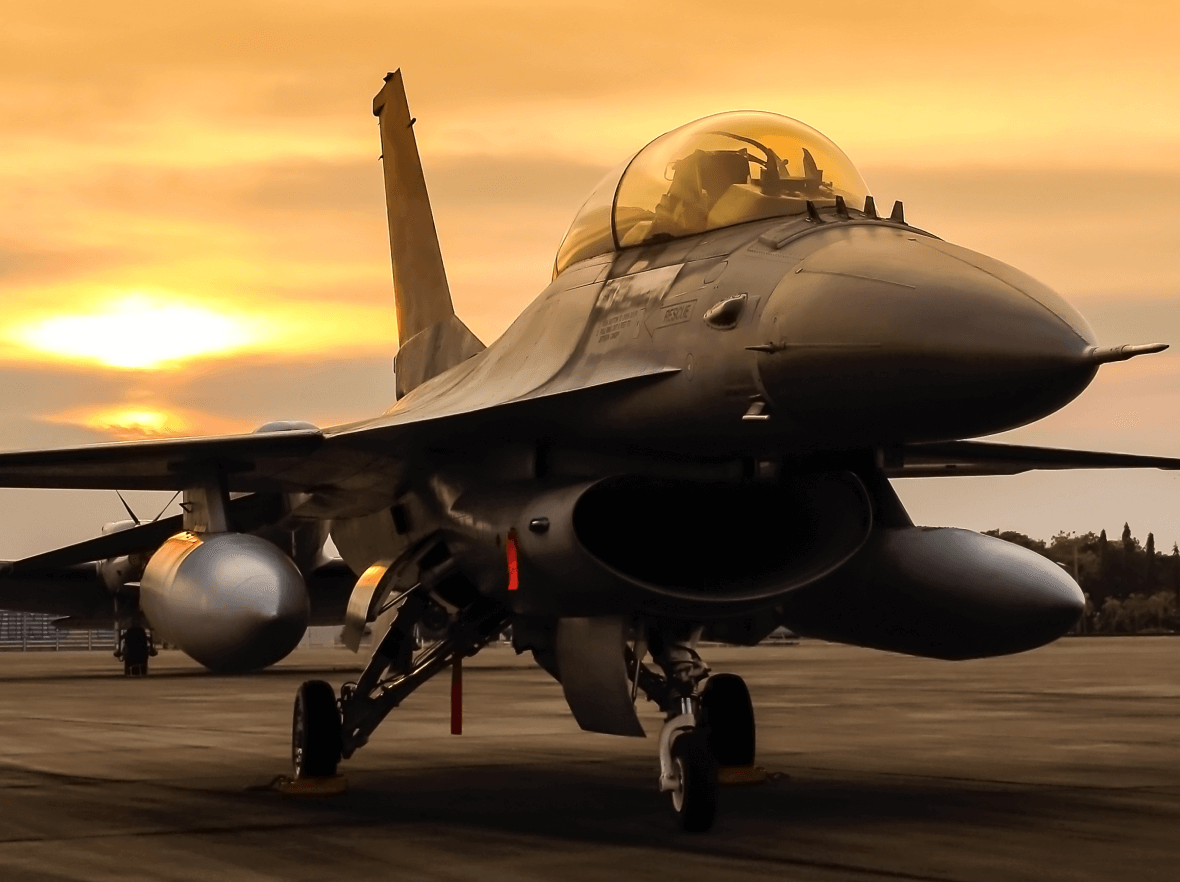 1986
The Company expands its repair portfolio by acquiring a landing gear overhaul and exchange facility in Miami.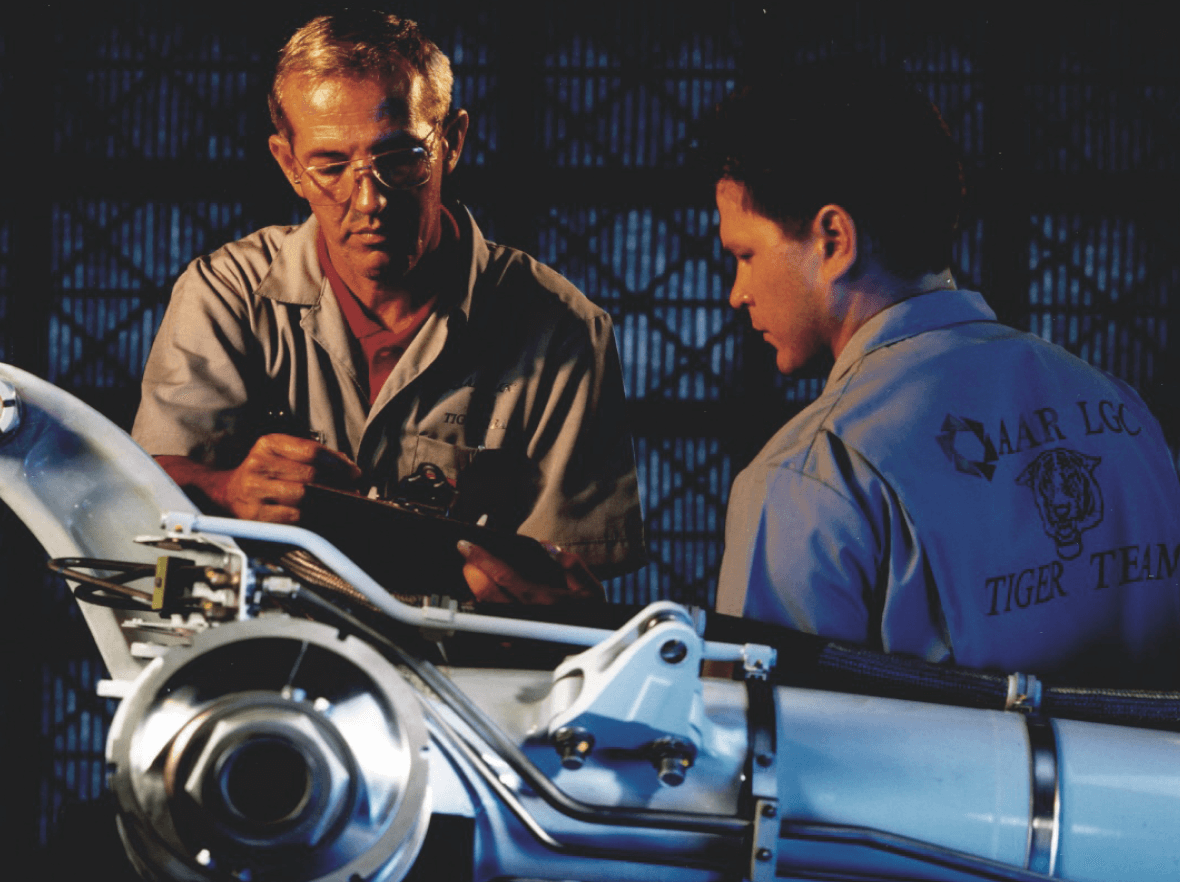 1991
AAR Mobility Systems provides rapid deployment equipment for allied forces during Operation Desert Storm.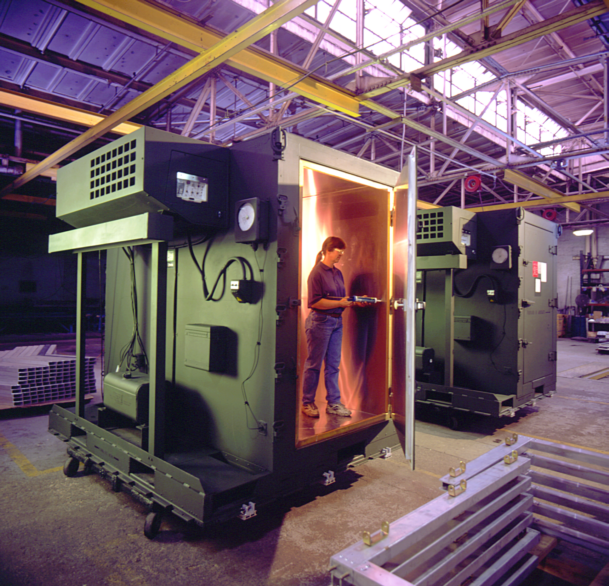 1993
The Company is listed on the Chicago Stock Exchange.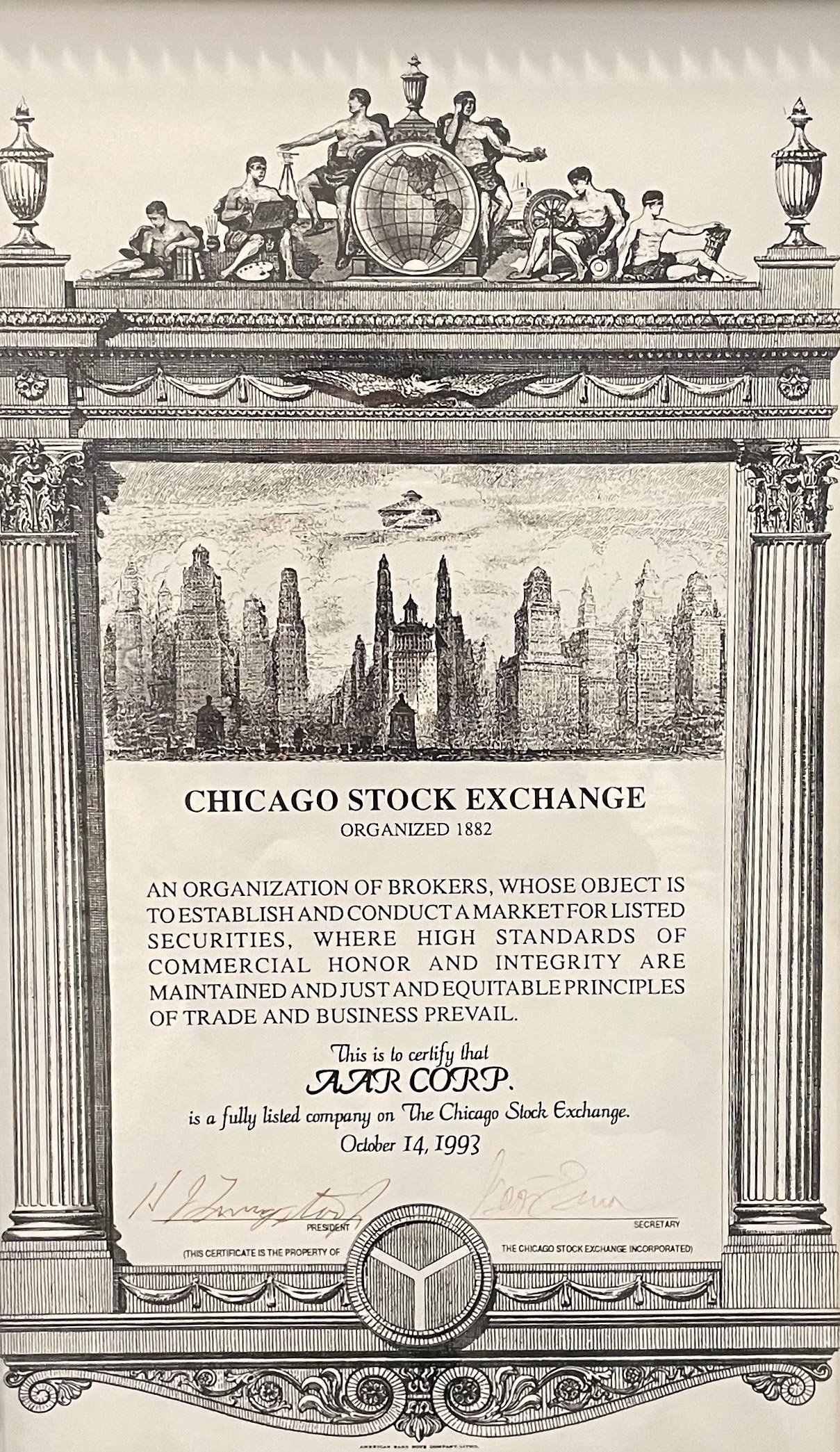 1996
David P. Storch becomes the second CEO in the Company's history.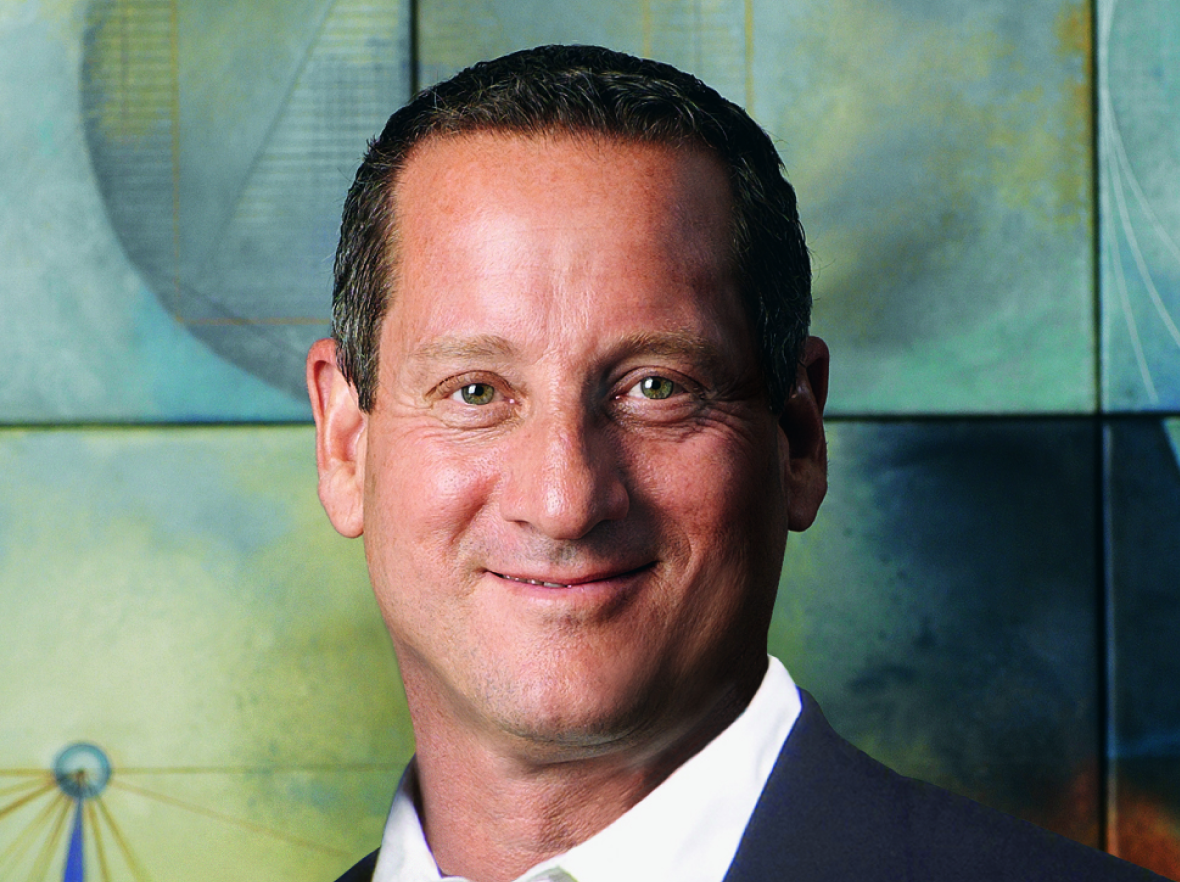 1997
The Company moves its corporate headquarters and several of its major business units to a new 250,000 square foot facility in Wood Dale, Illinois.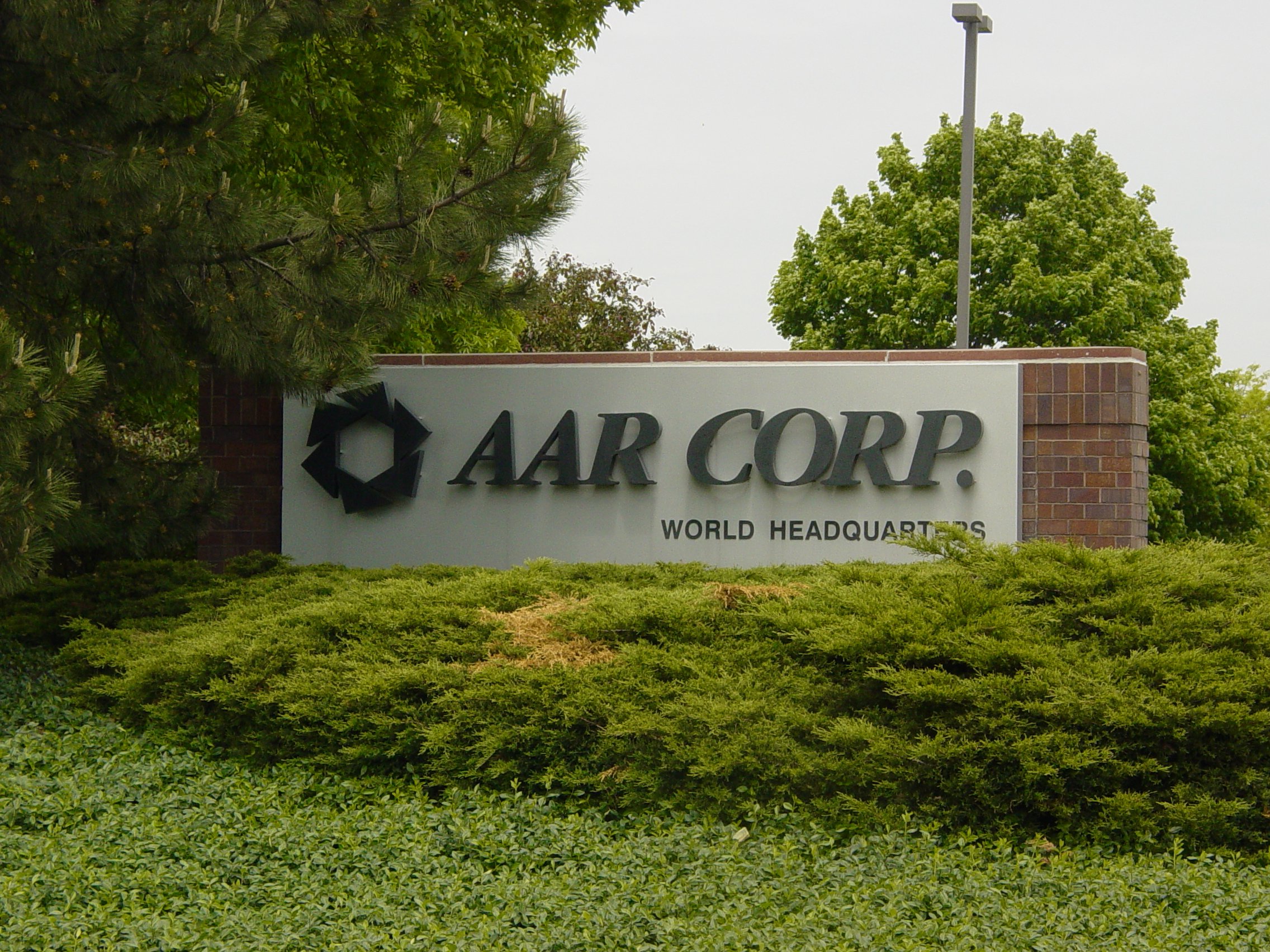 1997
The Company acquires ATR International, a manufacturer of specialty composite structures, and renames it AAR Composites.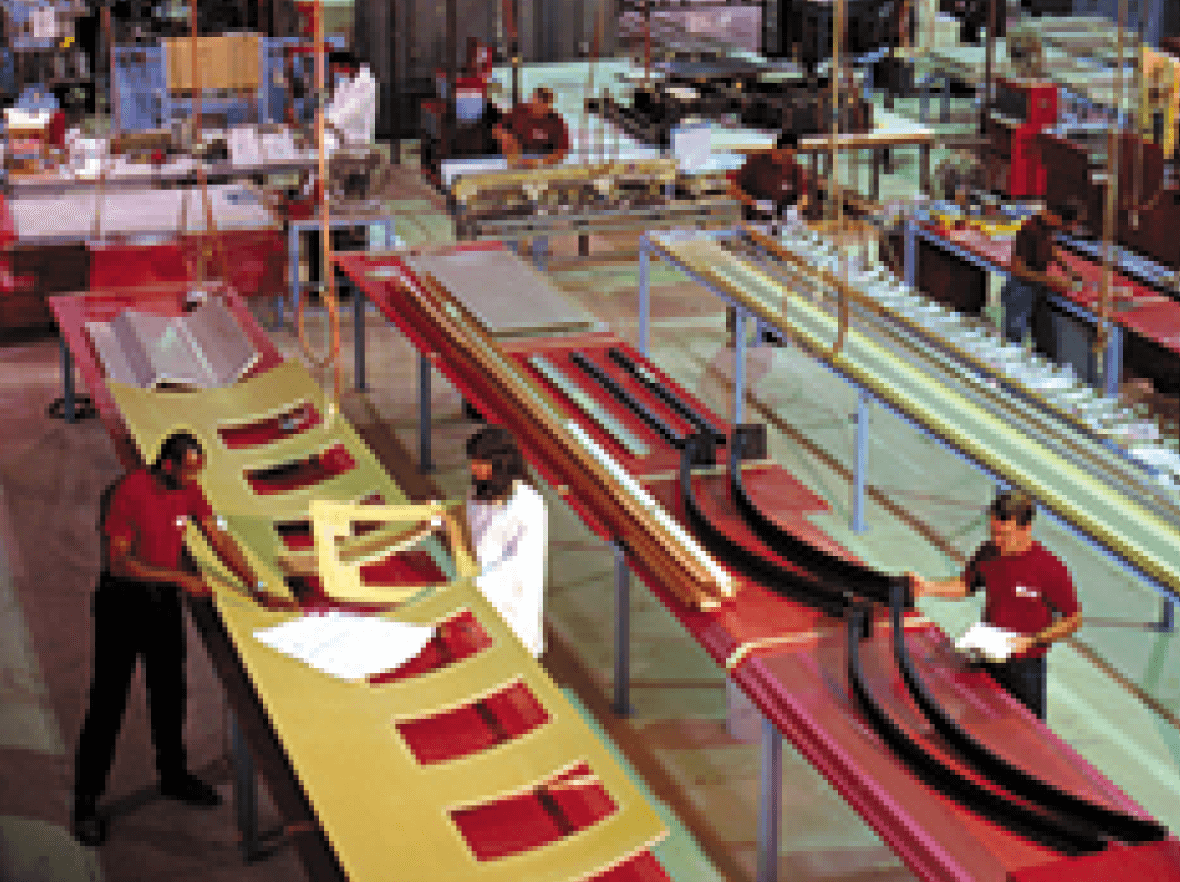 1997
The Company makes two acquisitions to expand into the new parts distribution business, adding select OEM products to its aftermarket network.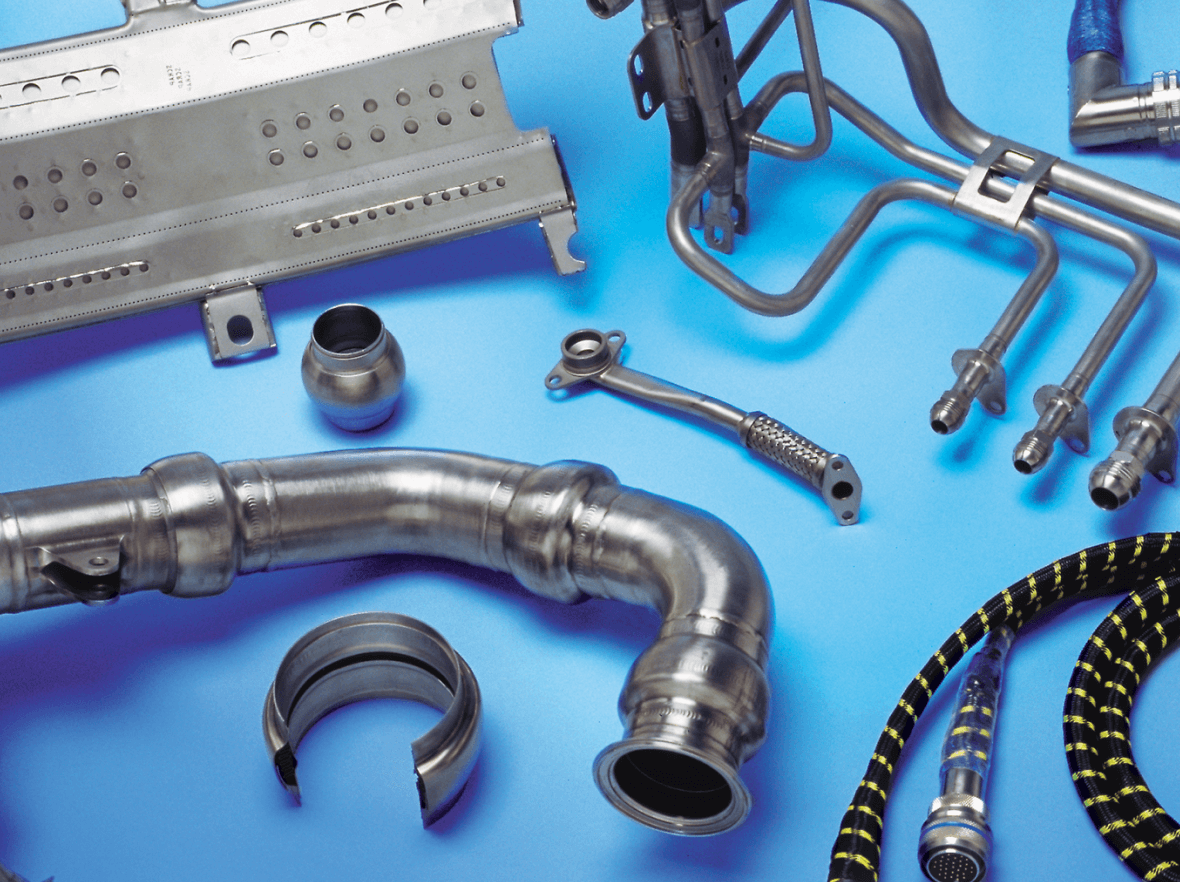 2000
Due to a decrease in commercial aviation demand and an increase in military aviation activity, the Company shifts to more contracts with U.S. military and its allies, including supply chain management for U.S. Navy helicopters, UK AWACs, and the KC-10, as well as support for missions over Afghanistan.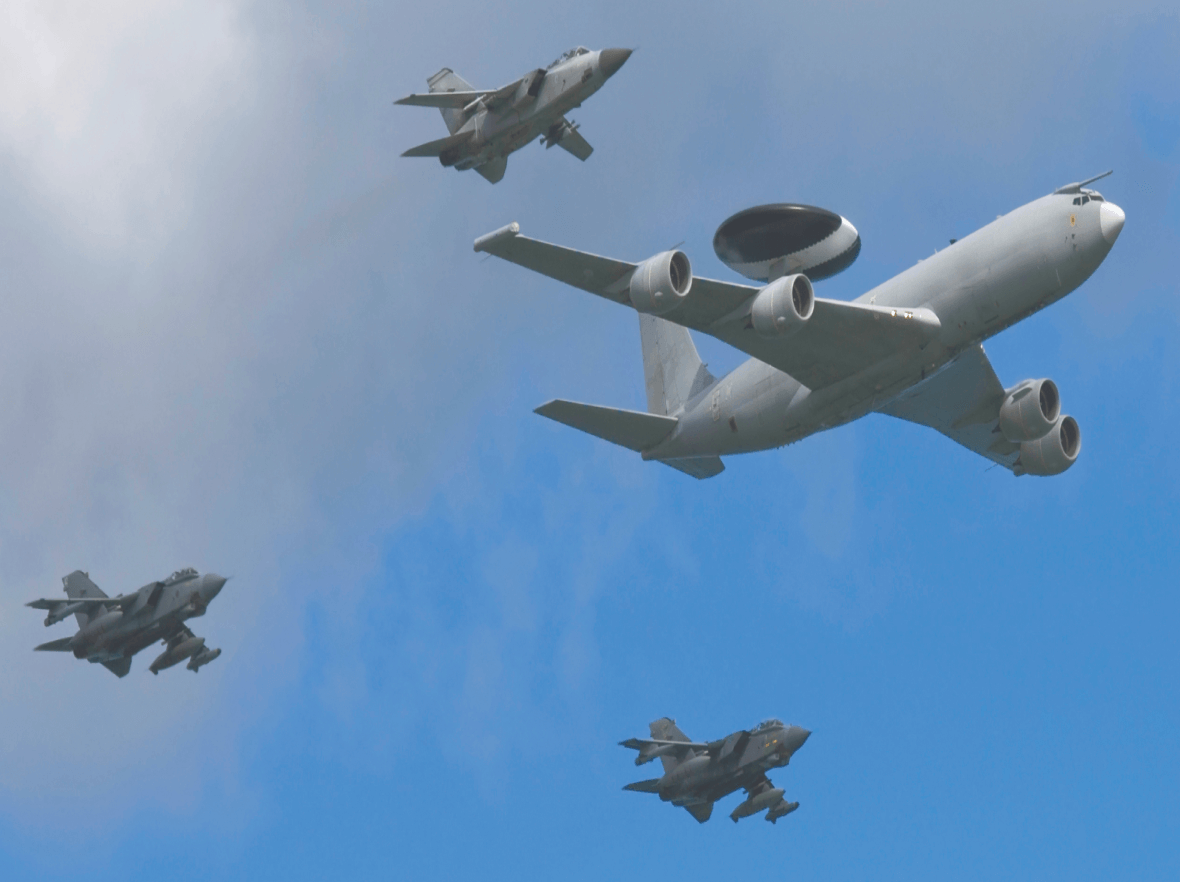 2001
AAR Mobility Systems continues to grow as its products support troop movements in the Middle East in the wake of September 11.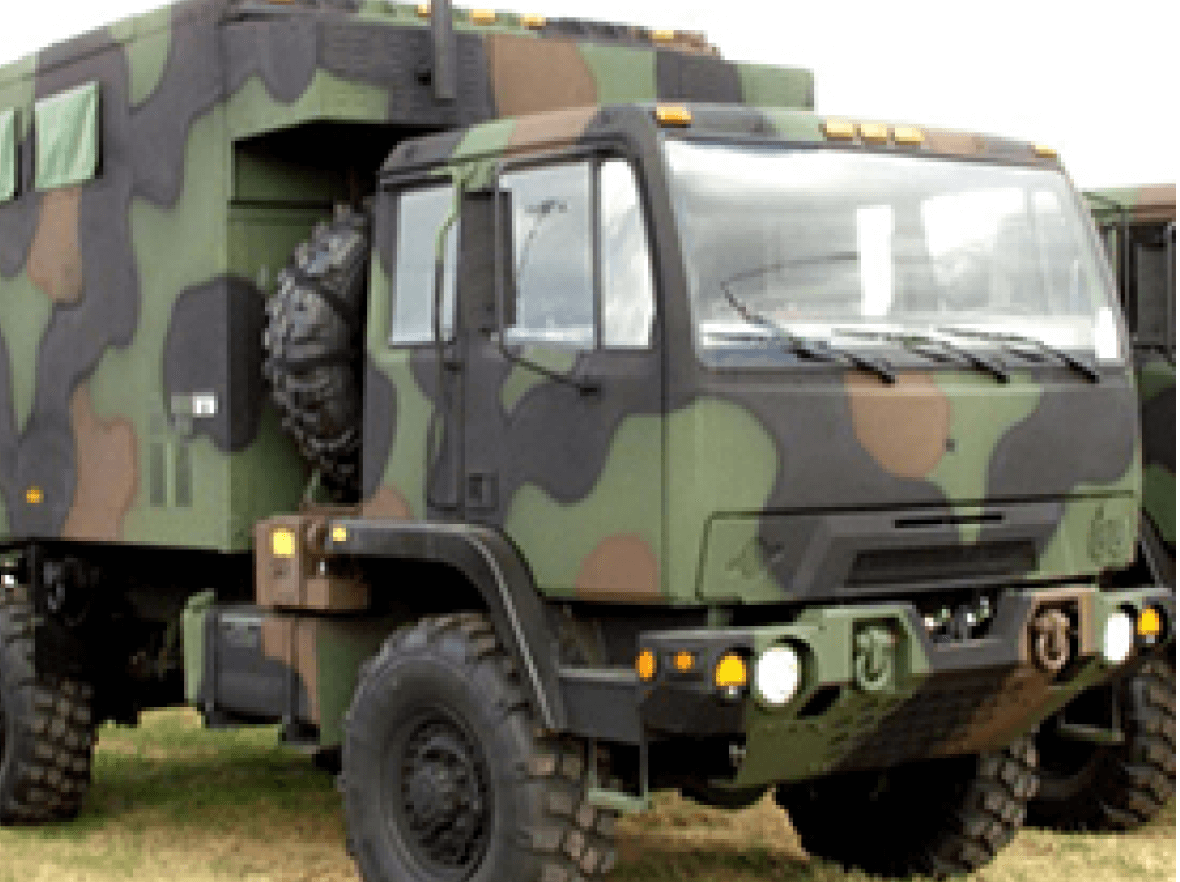 2004
The Company leases the world-class Indianapolis Maintenance Center featuring 10 hangars, designed for and formerly operated by United Airlines. AAR receives contracts from United, Southwest, Delta, and other airlines to conduct heavy maintenance on their fleets.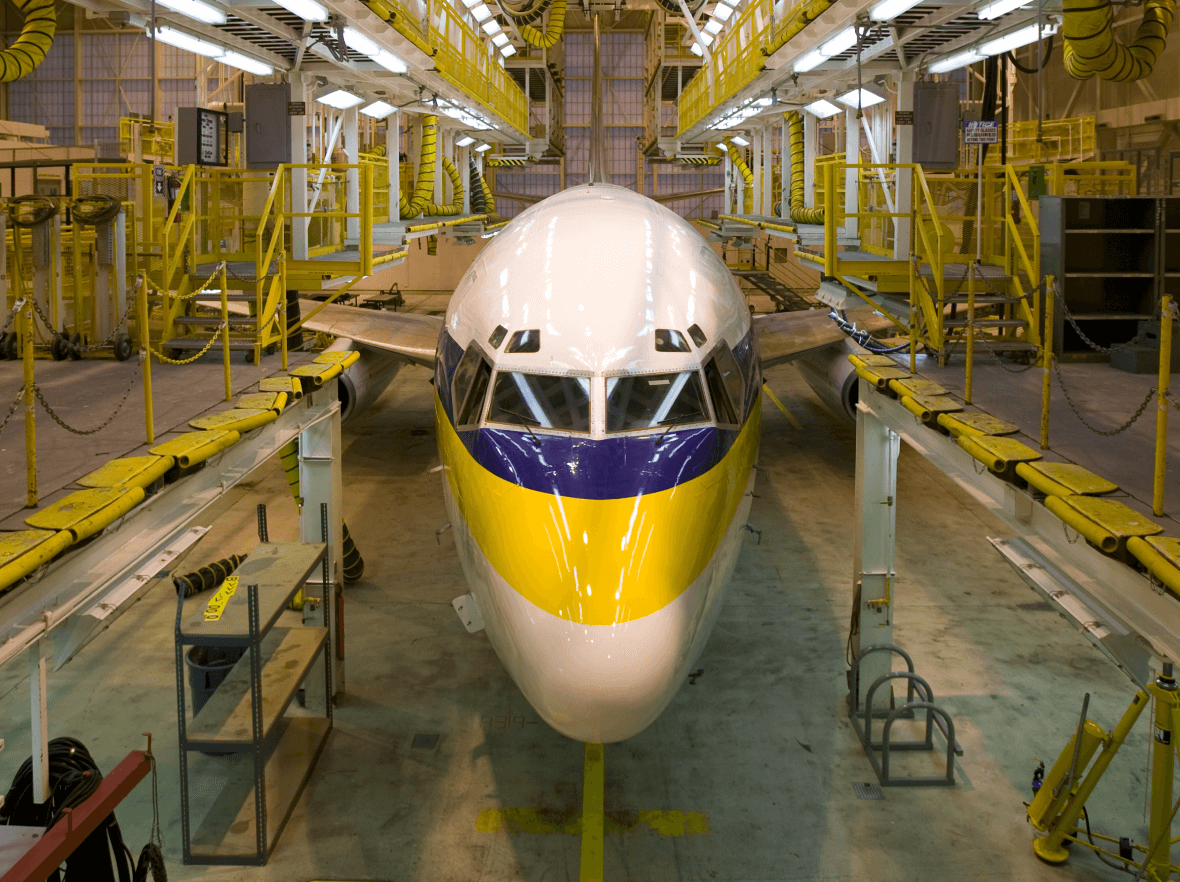 2005
The Company establishes a landing gear repair facility in Kuala Lumpur, Malaysia.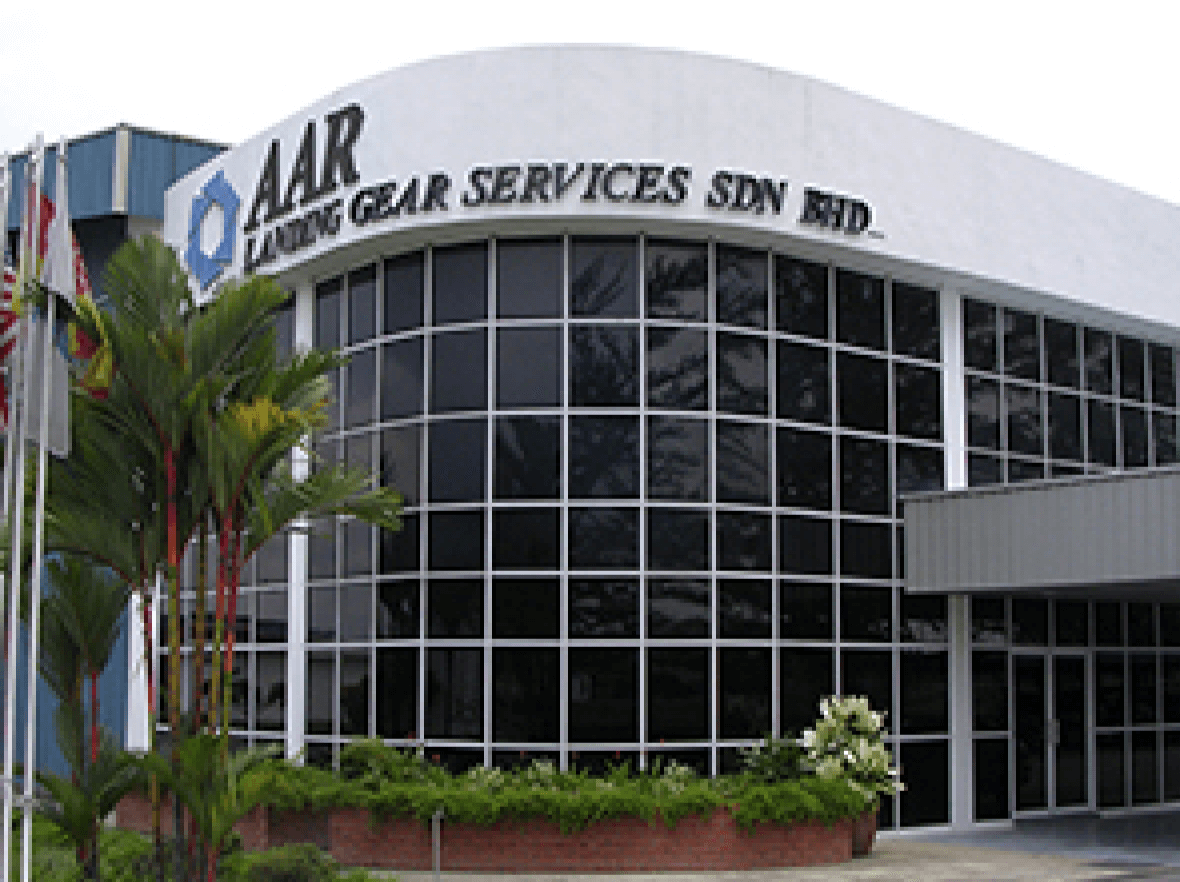 2005
AAR's CEO David P. Storch is named Chairman.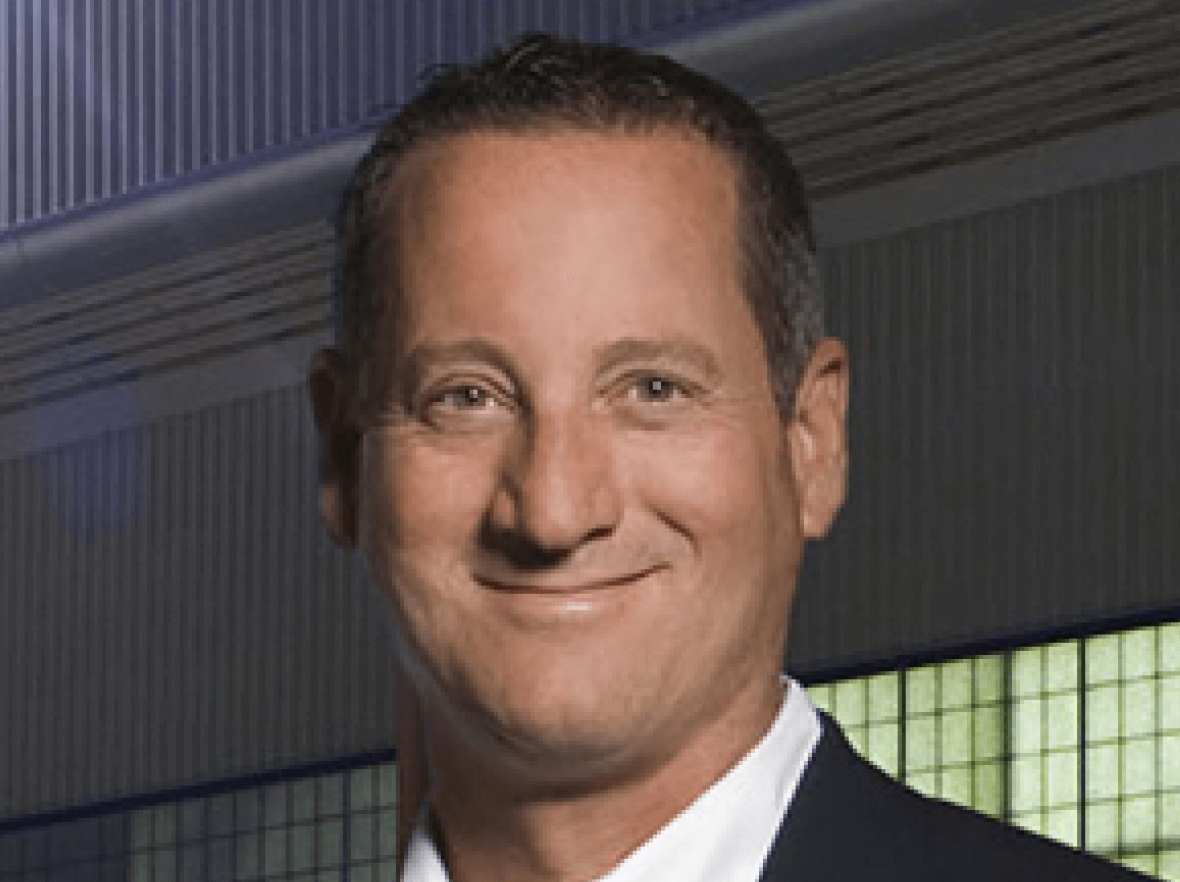 2007
The Company adds communications integration capabilities with the acquisition of defense contractor Brown International and renames it AAR Integrated Technologies (InTech).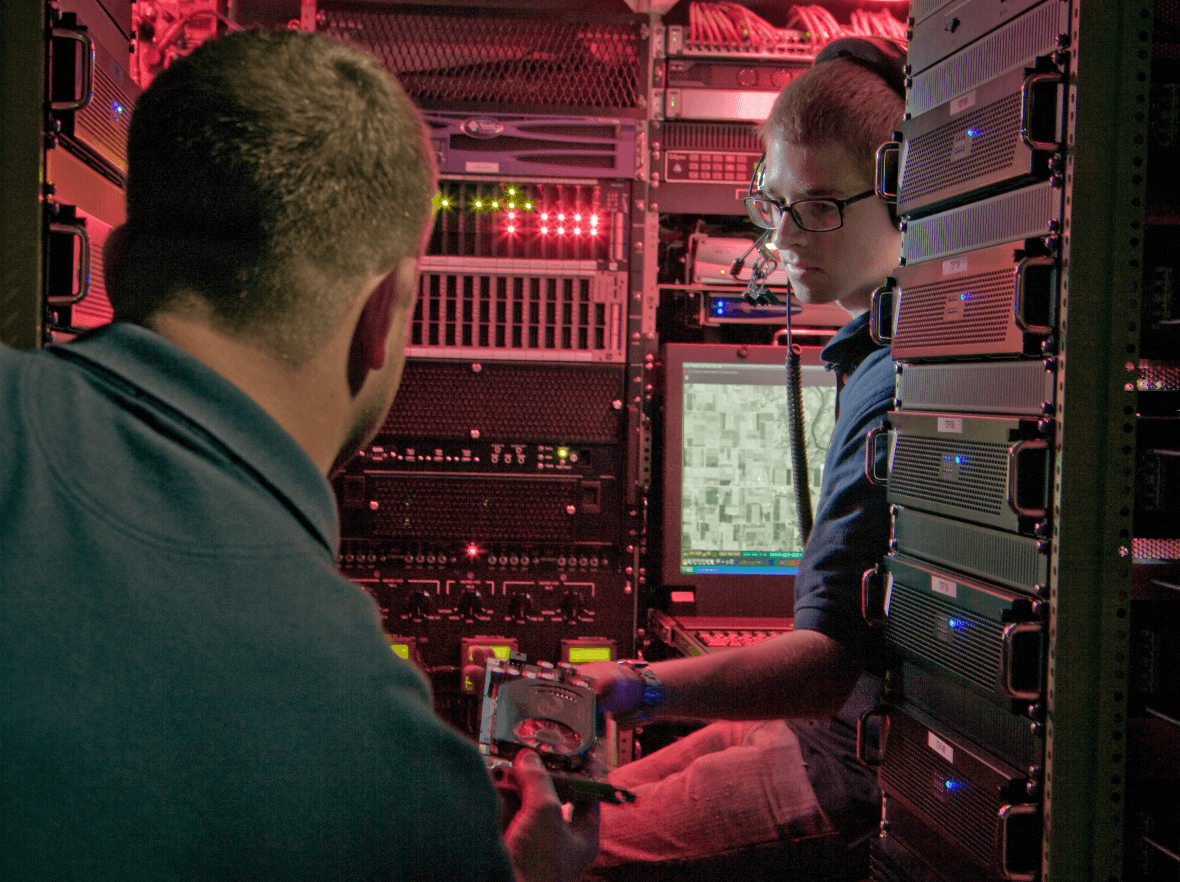 2008
The Company acquires an MRO facility at Miami International Airport in close proximity to its Landing Gear Services facility and at an entry point for two continents.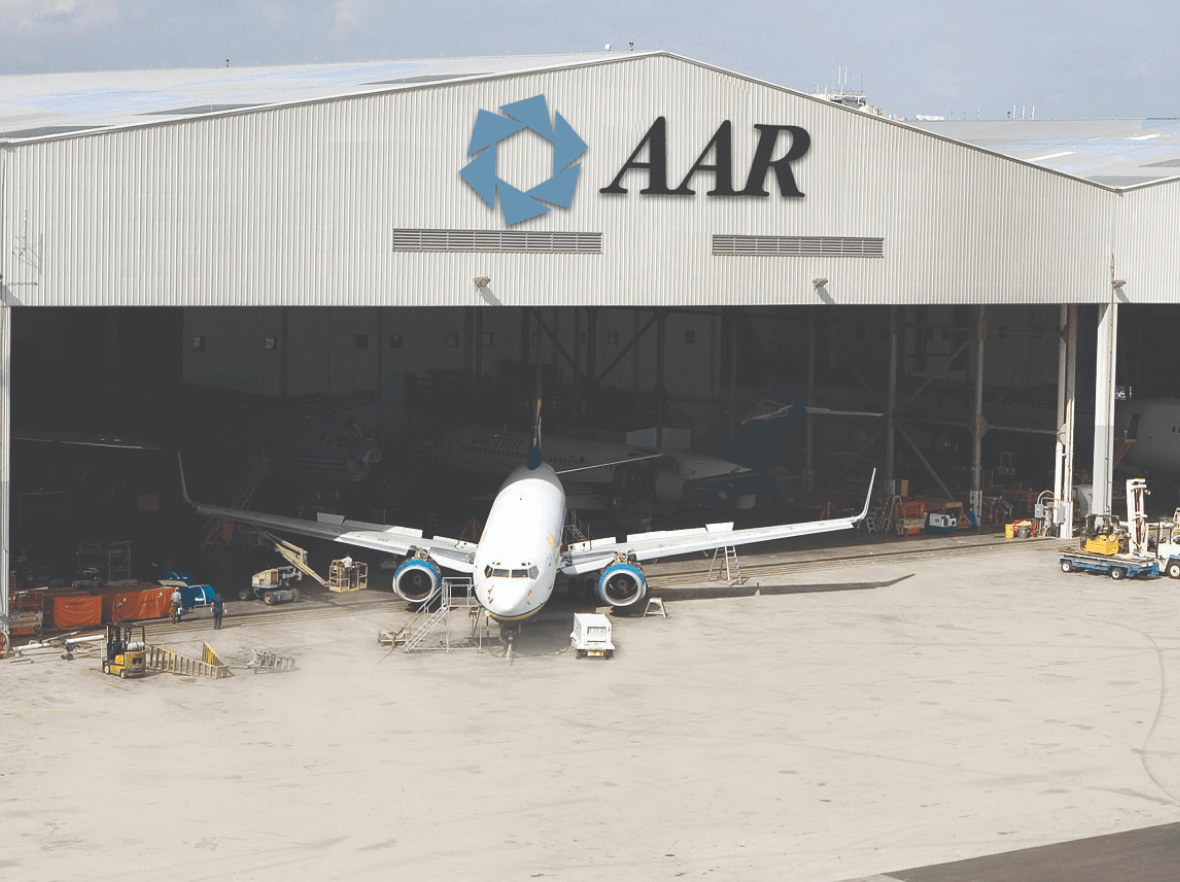 2010
The Company adds expeditionary airline capability with the acquisition of Aviation Worldwide Services / Presidential Airways.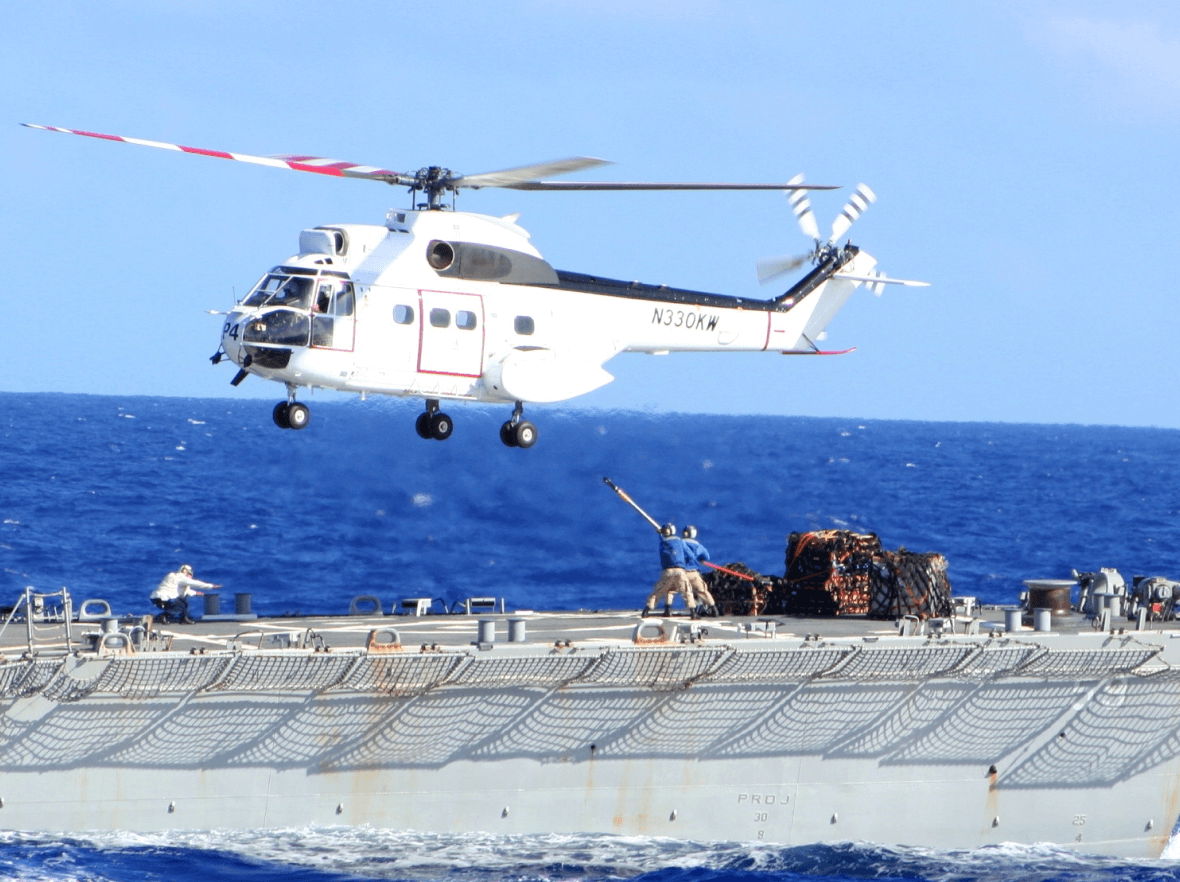 2011
Under the direction of John M. Holmes, the Company acquires international component repair and warranty management provider Airinmar and leverages it to grow AAR's component repair and flight-hour support businesses.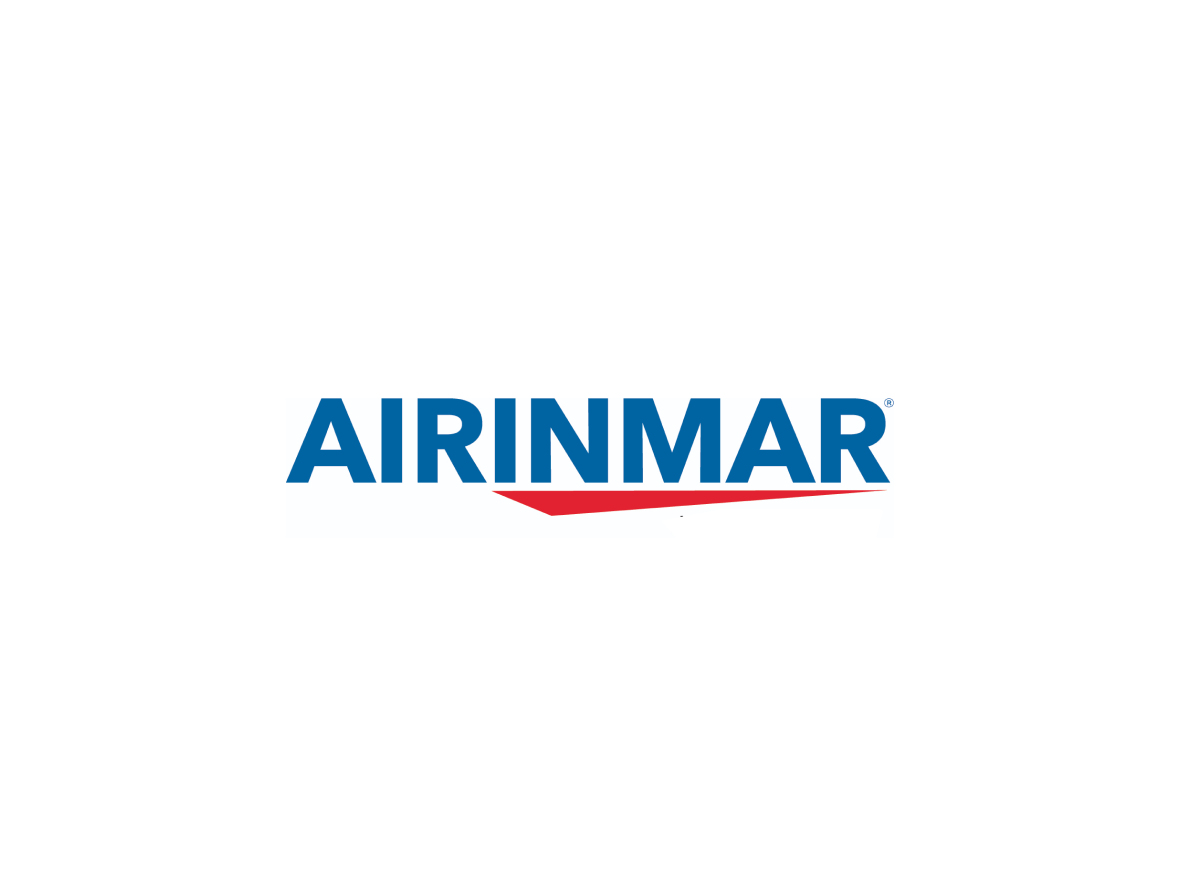 2011
The Company acquires global cargo systems manufacturer Telair International and cargo container manufacturer Nordisk Aviation.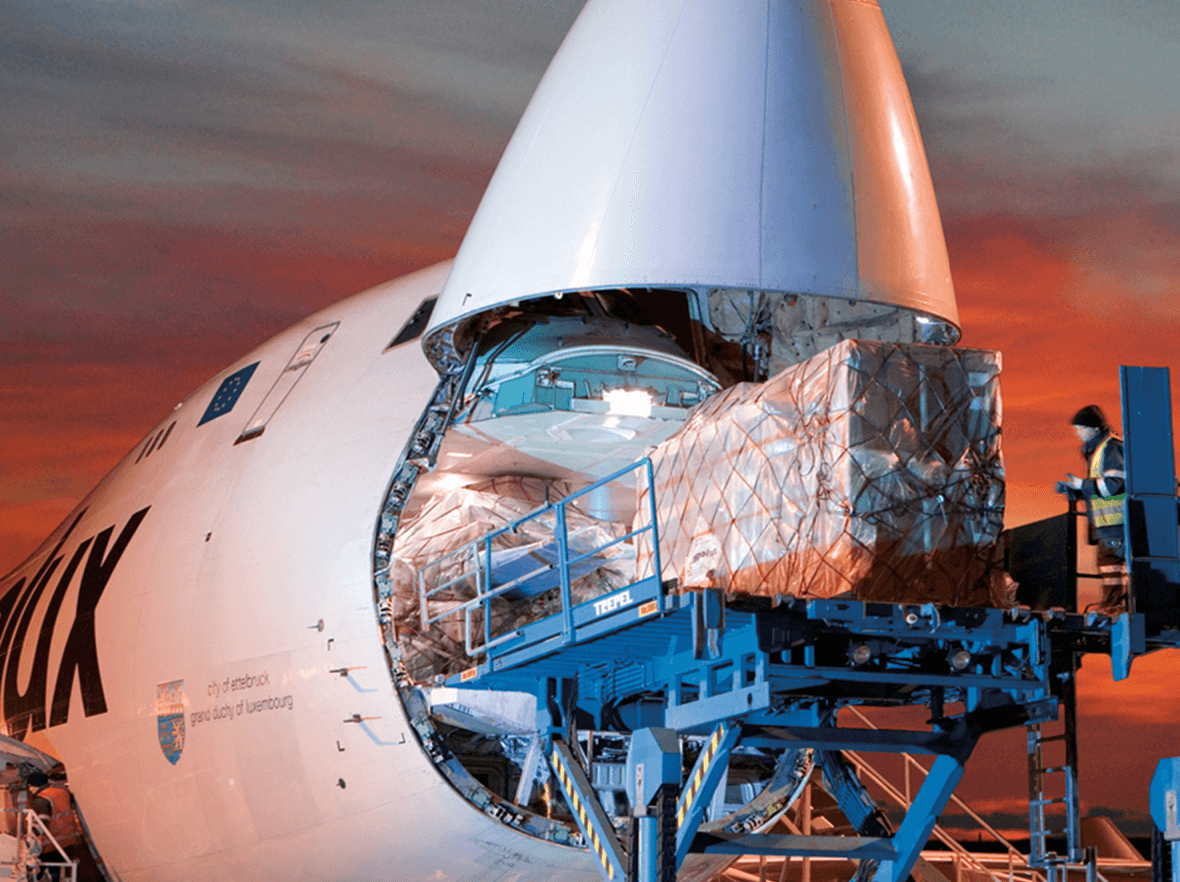 2012
The Company opens a new 188,000-square-foot aircraft maintenance facility in Duluth, Minnesota.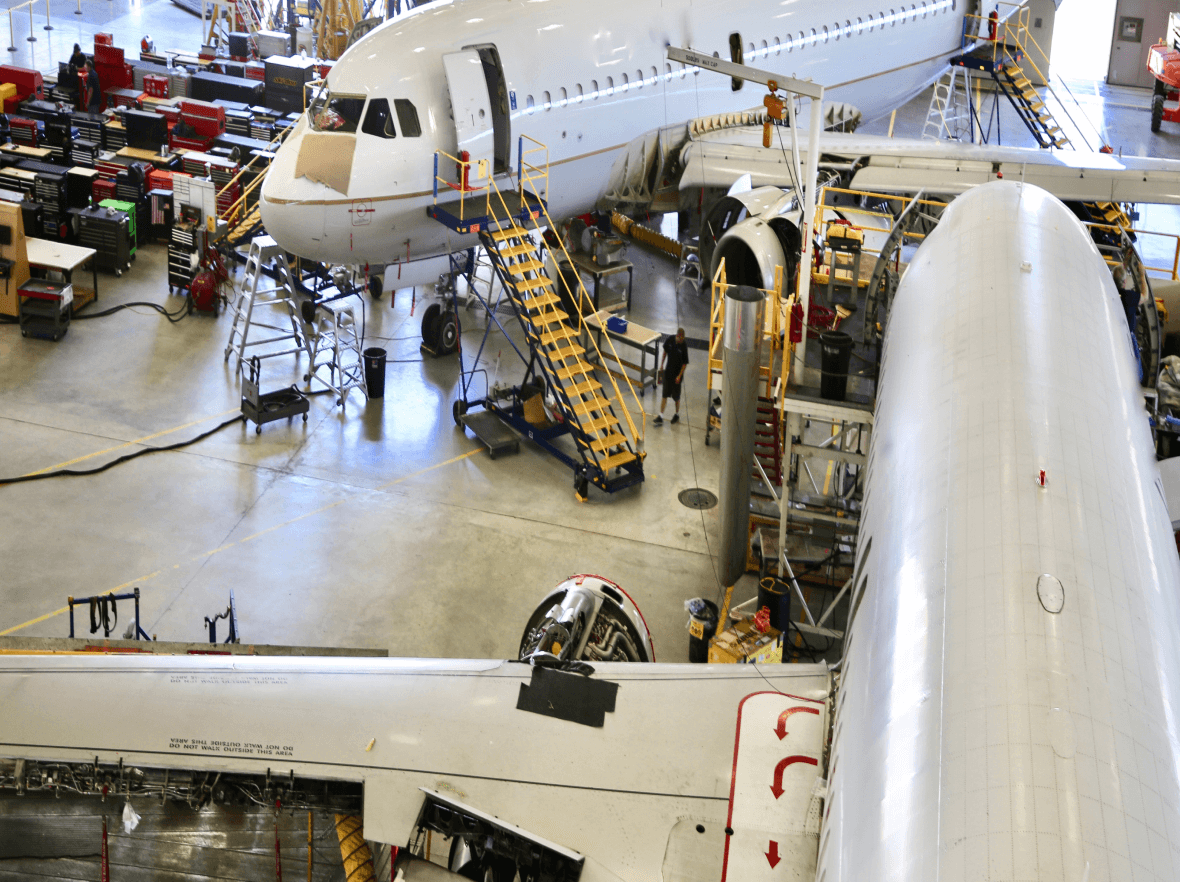 2012
The Company's Airlift business is named a top contractor in Afghanistan and begins operating vertical replenishments for the U.S. Navy.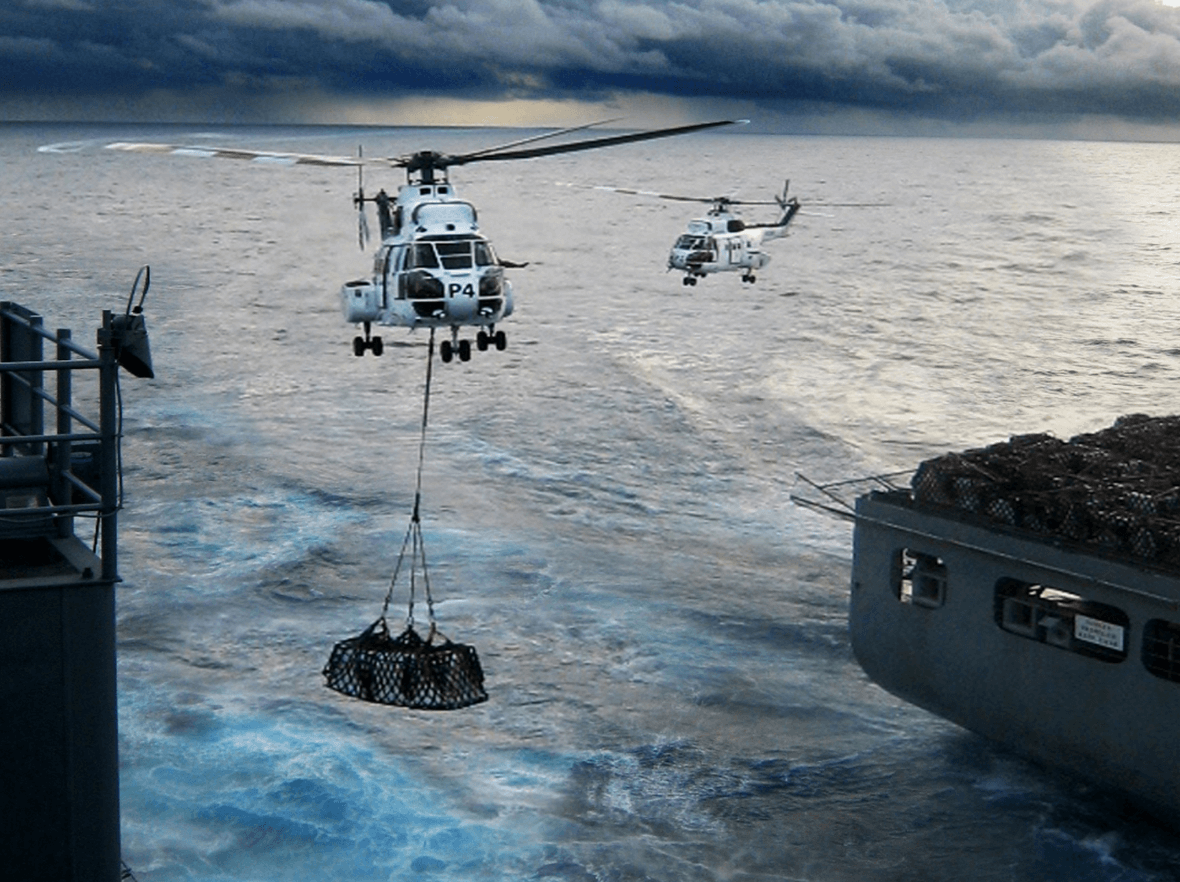 2013
The Company's MRO network becomes the largest in the Americas and the third largest in the world with over 5 million man-hours worked.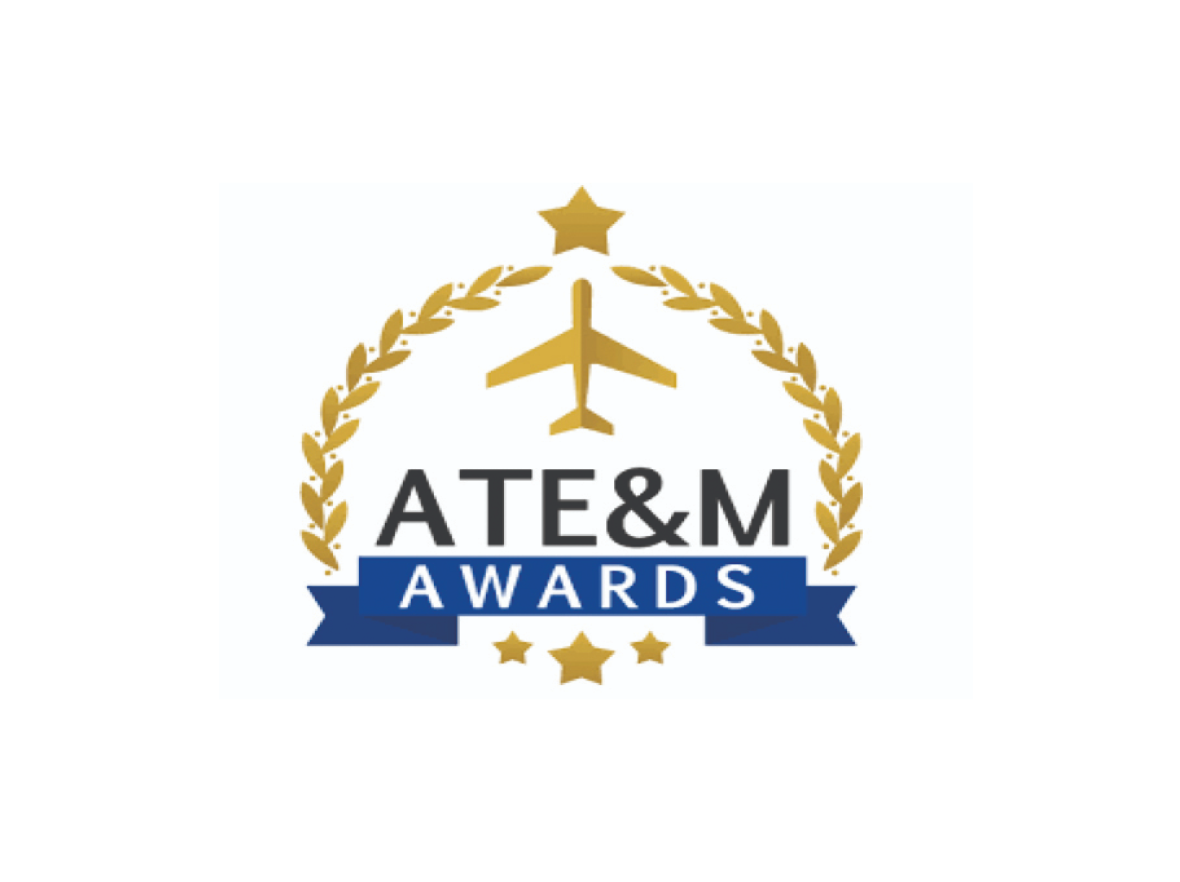 2014
The Company was chosen by Advanced Military Maintenance Repair & Overhaul Center (AMMROC ) to support the design, outfitting, and integration of its state-of-the-art military MRO in the UAE.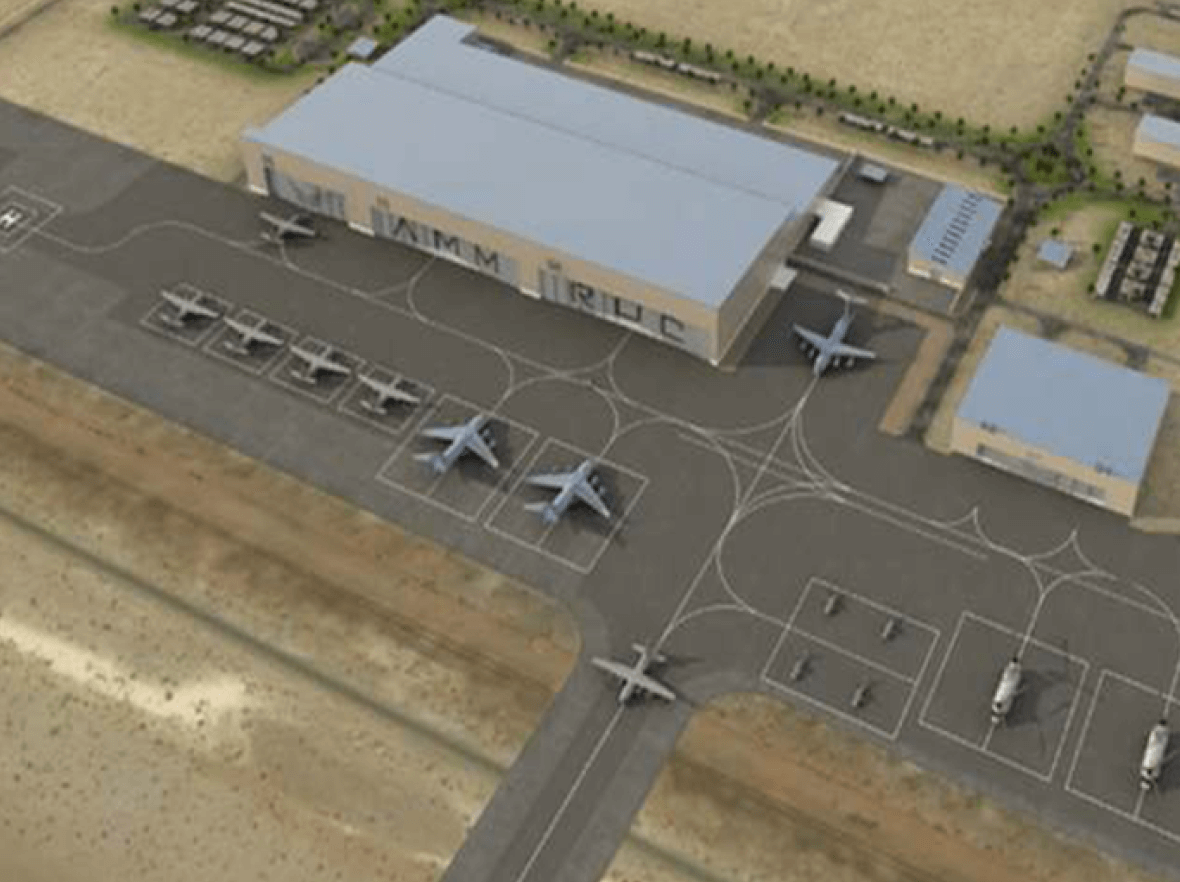 2014
The Company expands its supply chain services, including the acquisition of Sabena Technics in Brussels and establishment of a new warehouse hub to serve EMEA, which leads to a surge in flight-hour component part and repair contracts outside the U.S.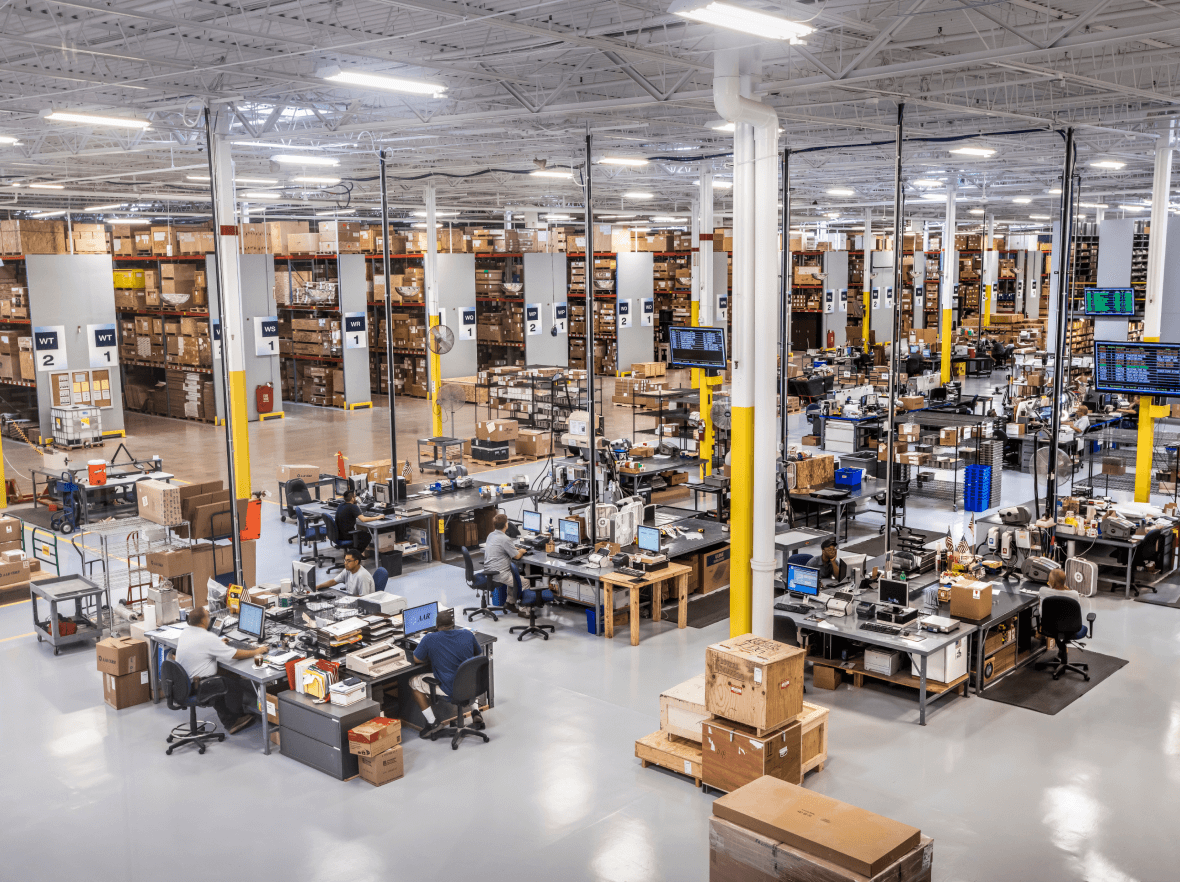 2015
The Company is voted Top Airframe MRO Provider Worldwide by the industry.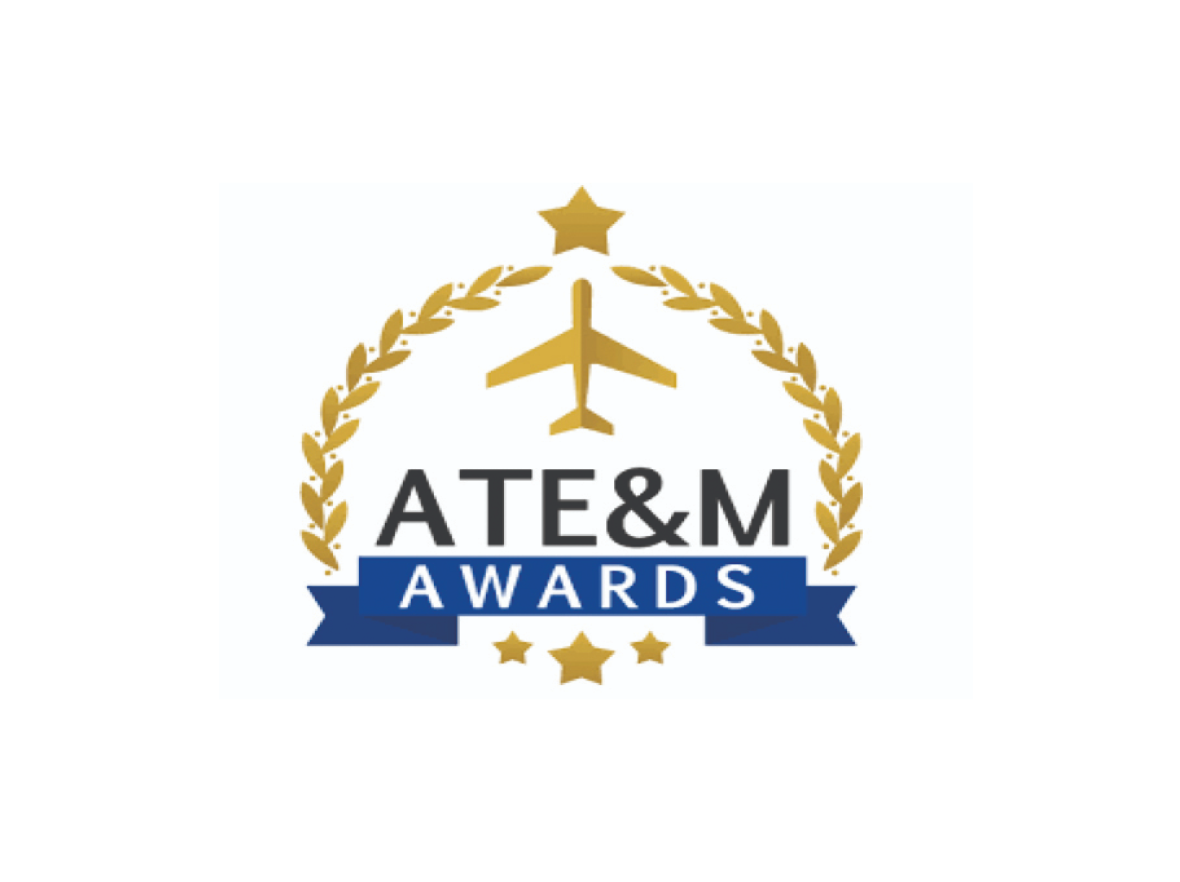 2016
The Company opens a new 238,000-square-foot aircraft maintenance facility with two 10-story hangar bays in Rockford, Illinois.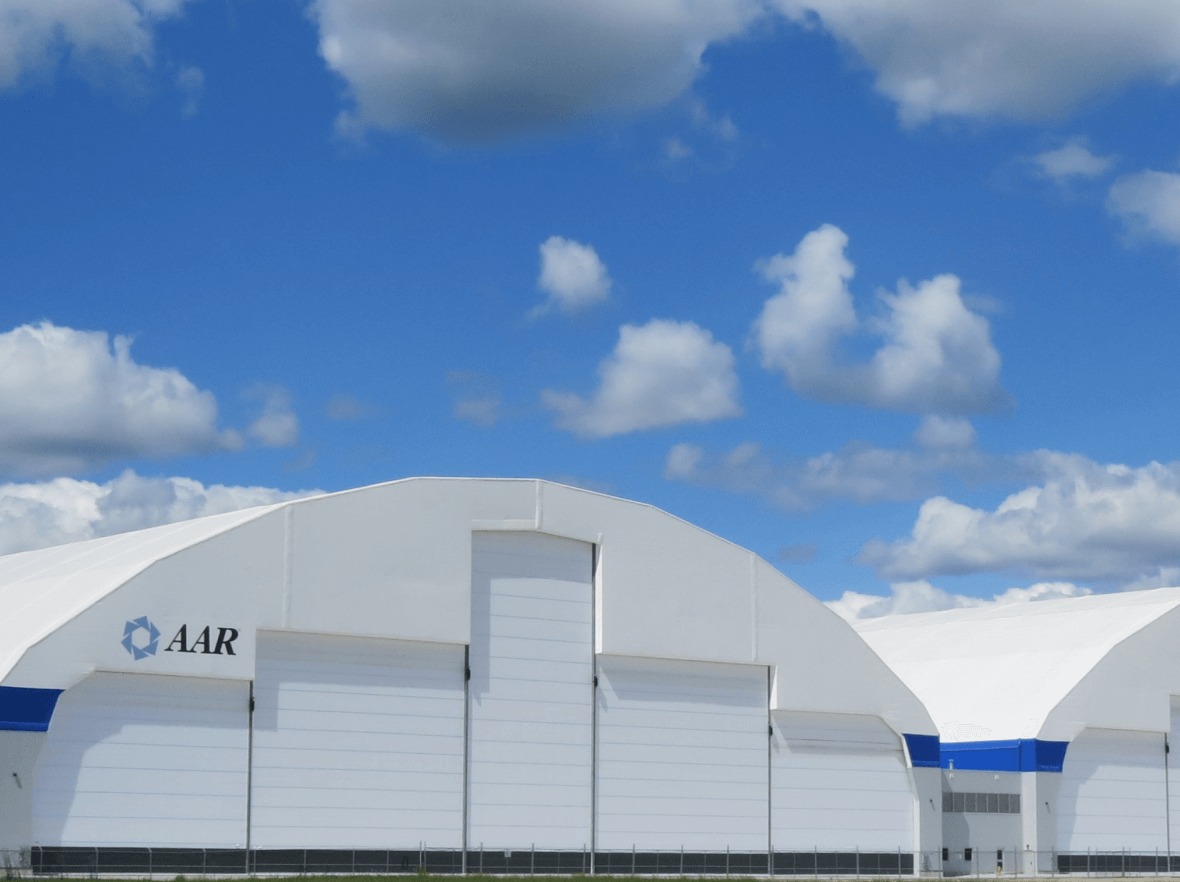 2016
The Company acquires an aircraft paint stripping and washing business located at Miami International Airport.
2017
The Company celebrates 50 years of Component Repair in Amsterdam.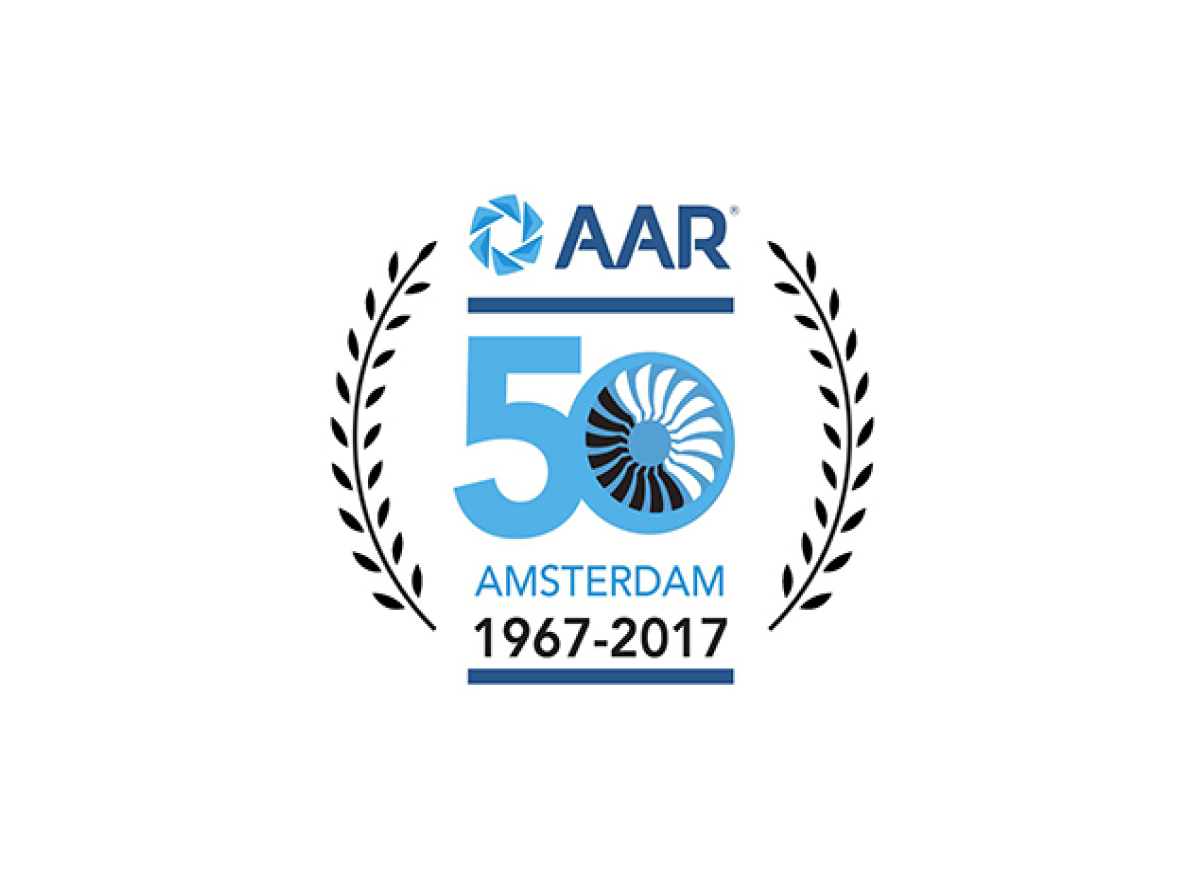 2017
The Company acquires two maintenance, repair, and overhaul (MRO) facilities from Premier Aviation in Canada — one at Trois-Rivières Airport in Quebec and one at Windsor International Airport in Ontario.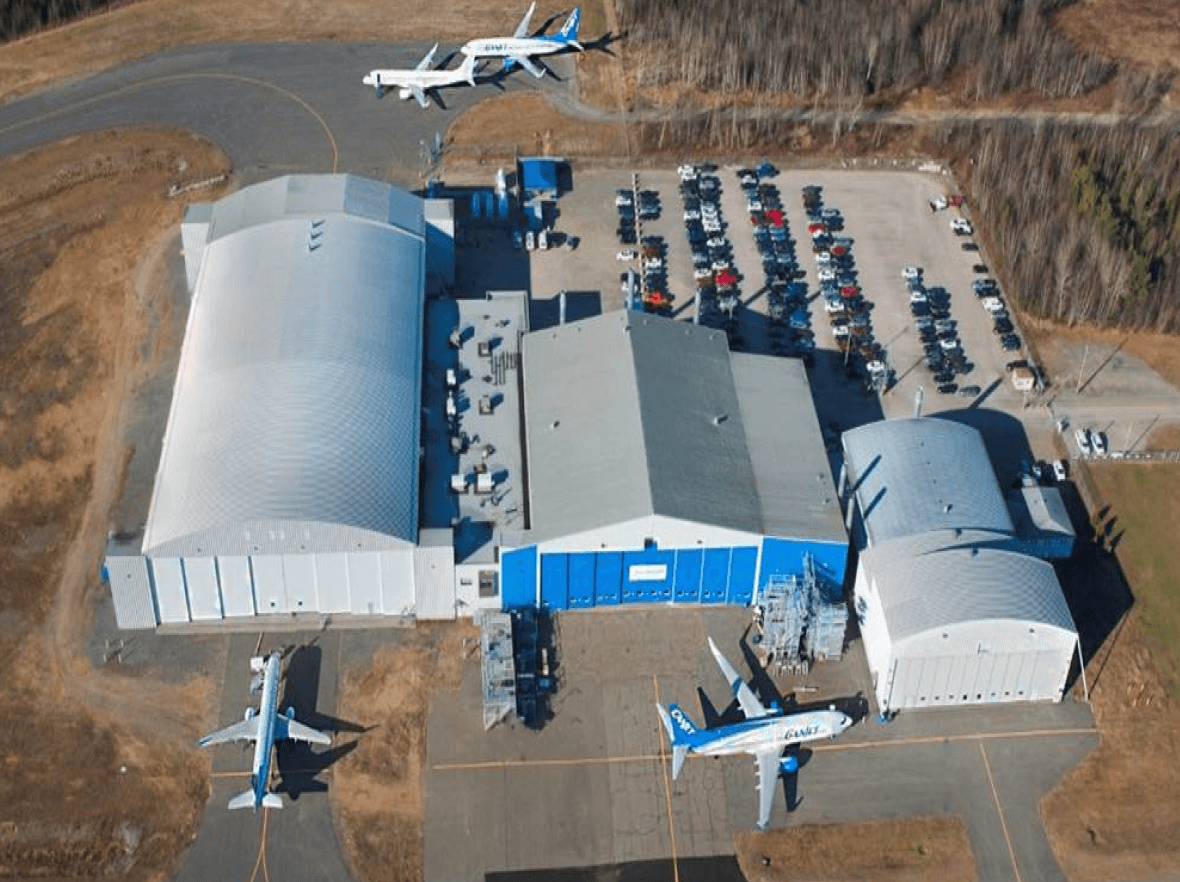 2017
The Company opens a parts warehouse in Shanghai. The new supply chain hub was established to expedite the delivery of crucial aircraft components to operators and MROs in China.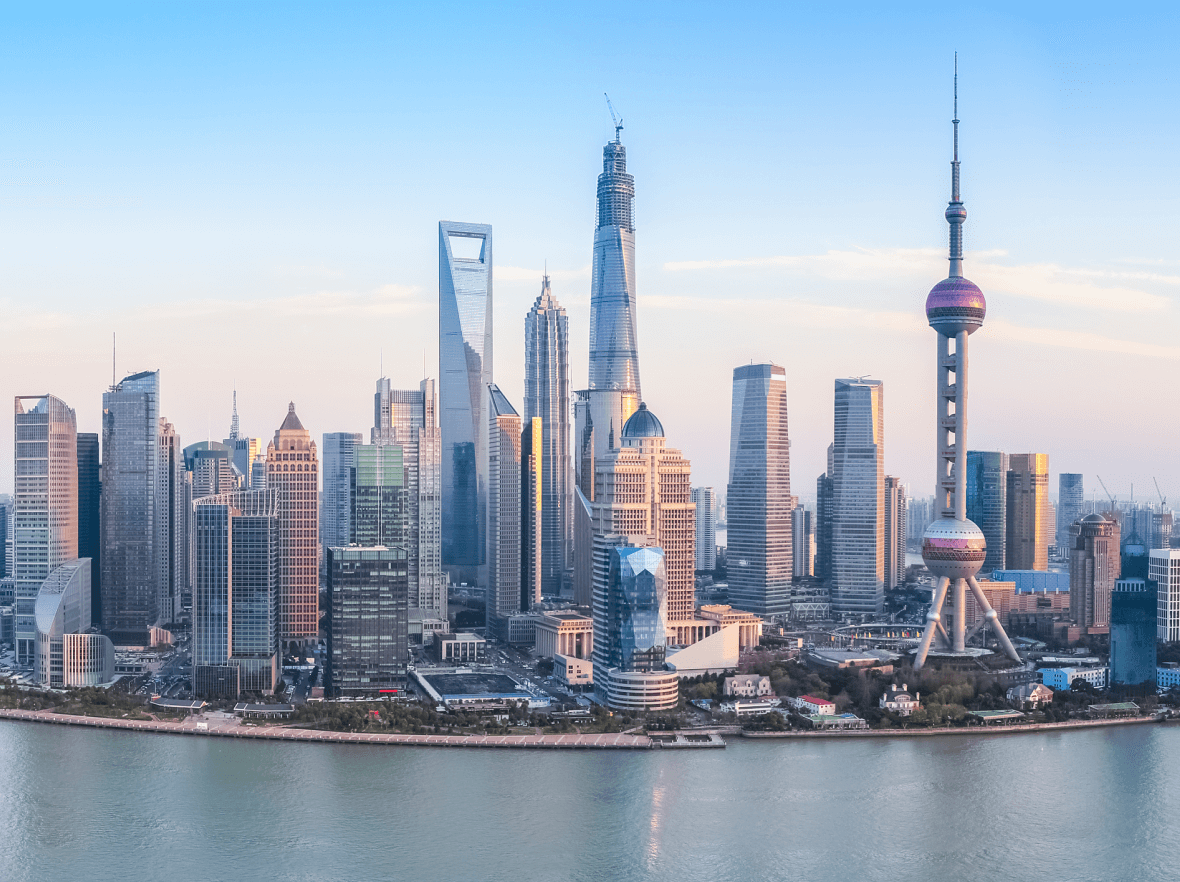 2017
The Company opens a parts warehouse at Dubai World Central Airport. The supply chain hub closes the gap between essential aircraft components and the growing list of commercial and regional carriers operating in the Middle East.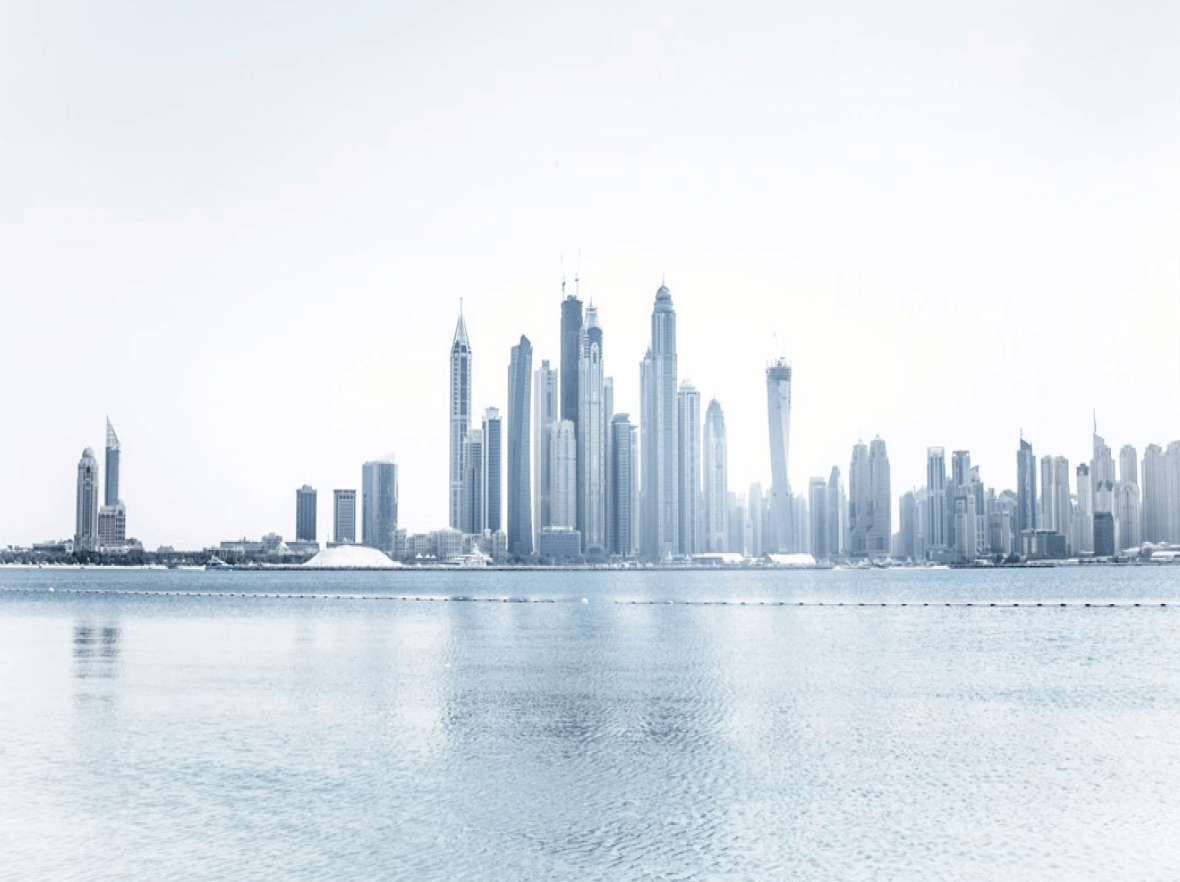 2017
The Company receives its first work order from the U.S. Department of State and begins the transition phase of the Worldwide Aviation Support Services (WASS) contract.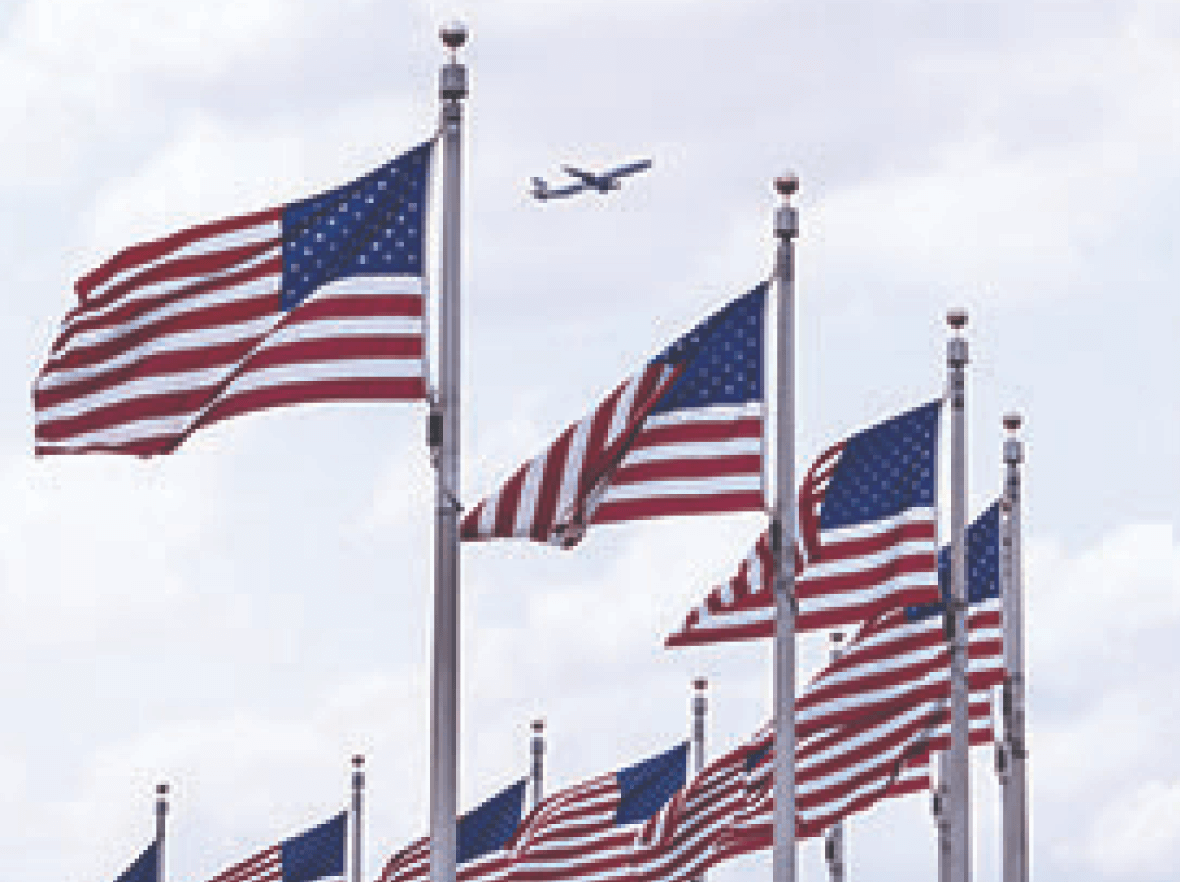 2018
The Company announces a joint venture with Indamer for a new MRO facility in India.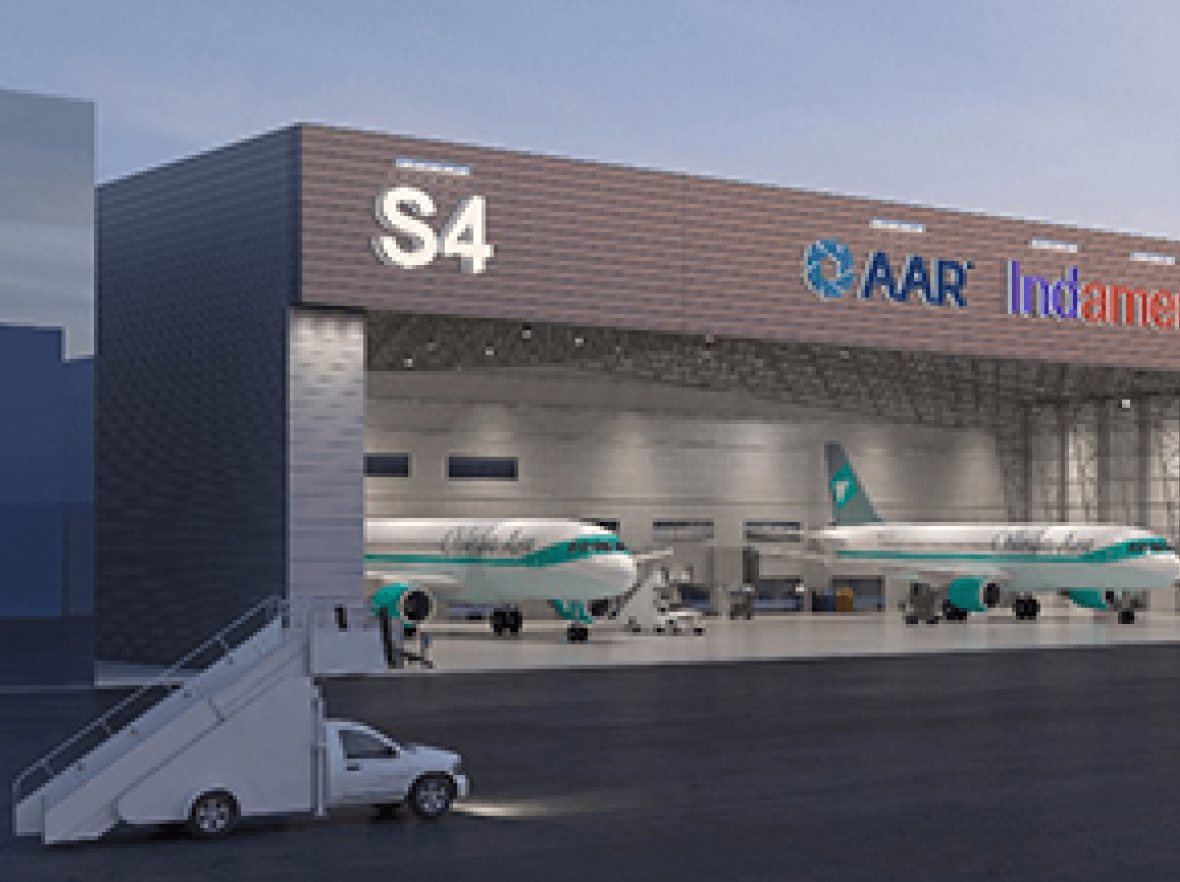 2018
John M. Holmes becomes the third CEO in the Company's history.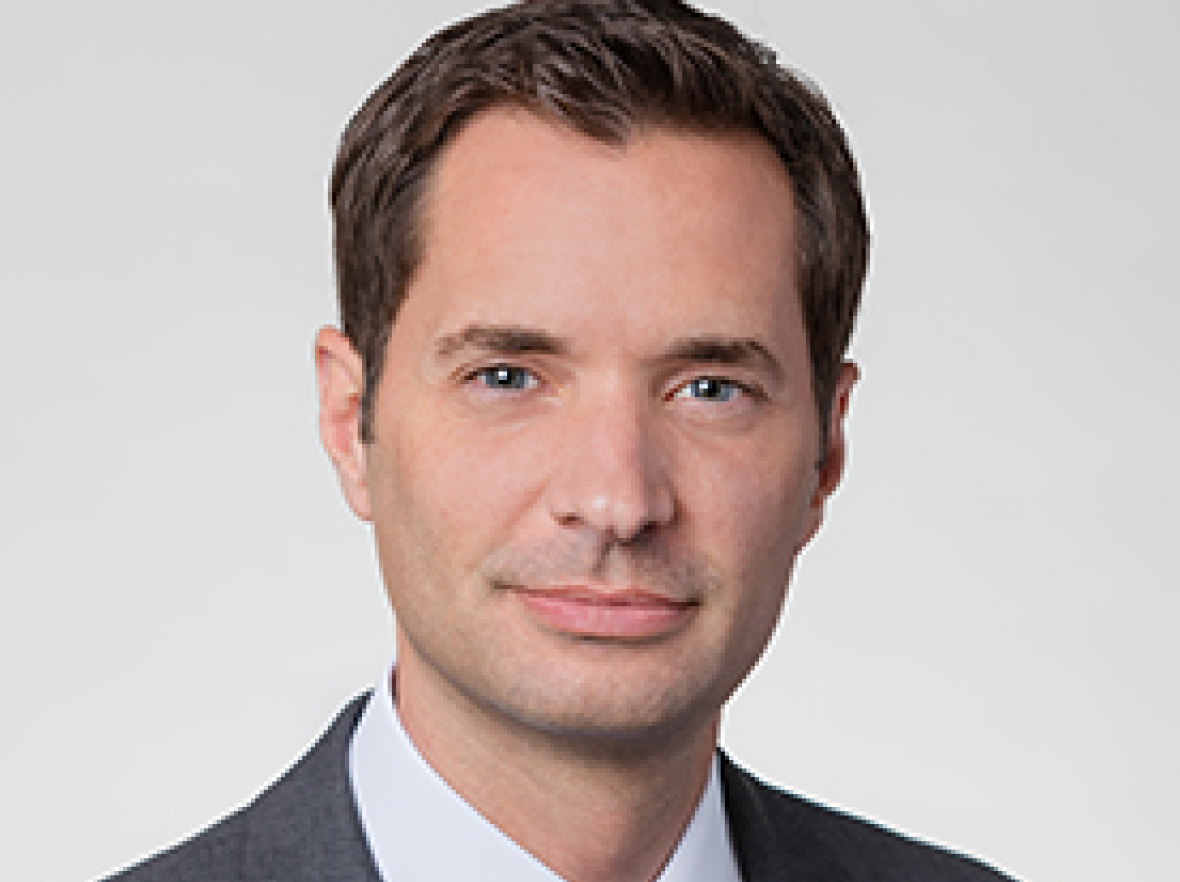 2018
The Company launches the EAGLE Career Pathway Program, partnering with educational institutions to bolster the aviation maintenance talent pipeline.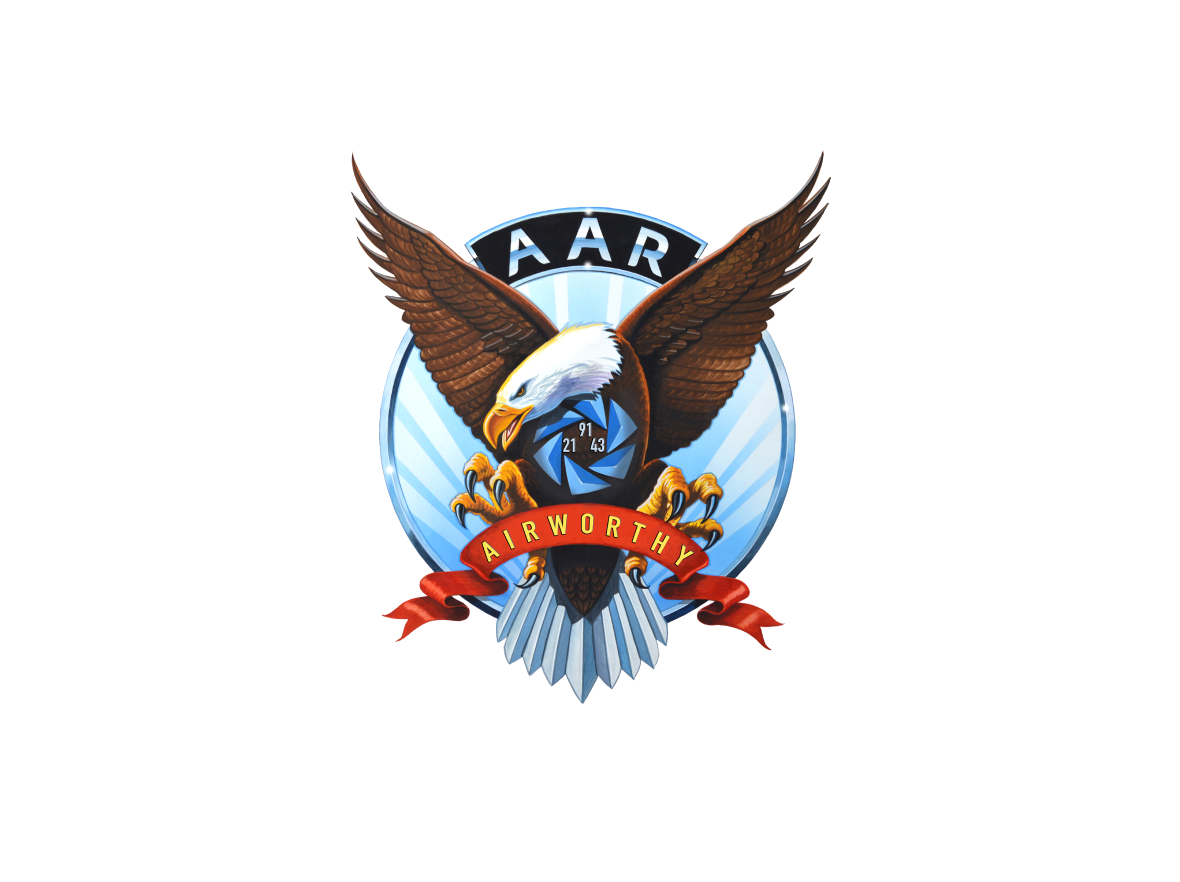 2019
The Company begins utilizing drone technology for MRO aircraft inspections.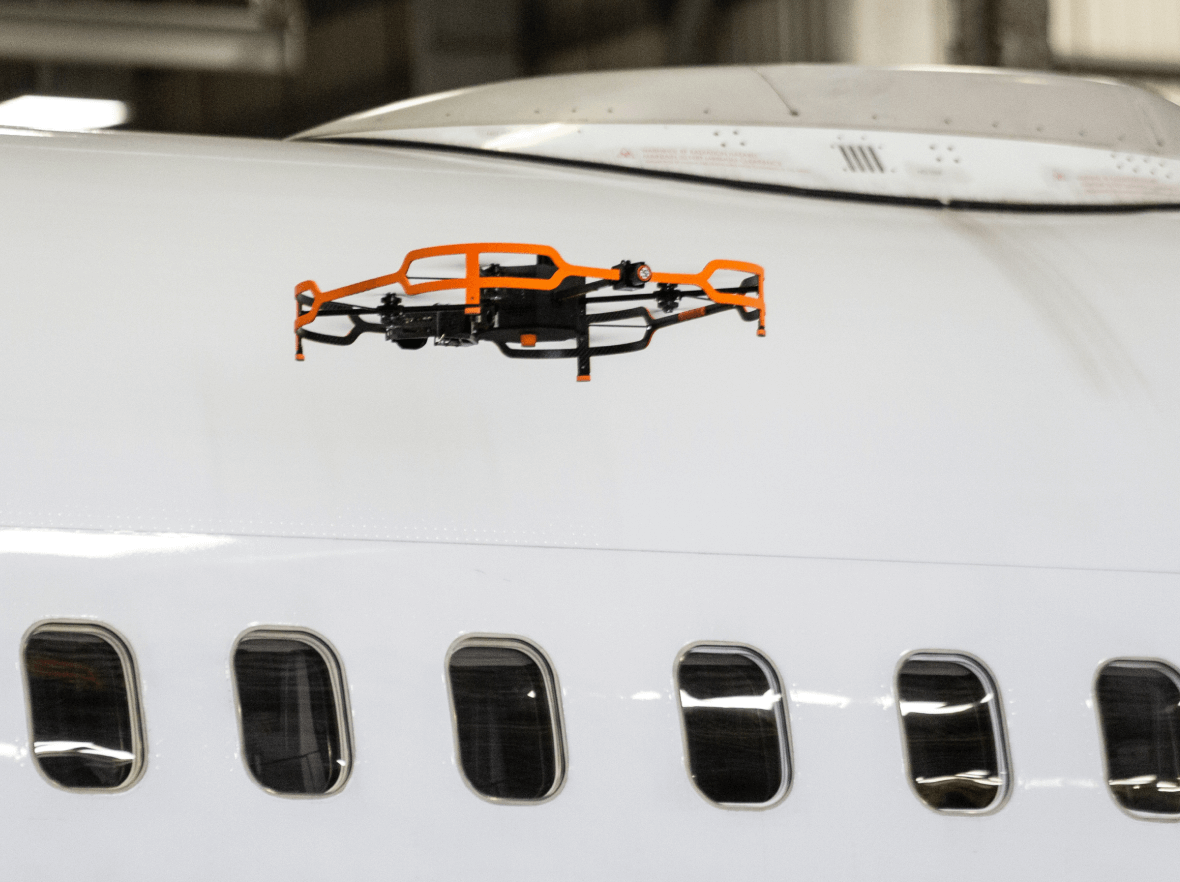 2020
The Company sets the standard for safety as the first independent third-party MRO approved by the FAA for Safety Management System requirements.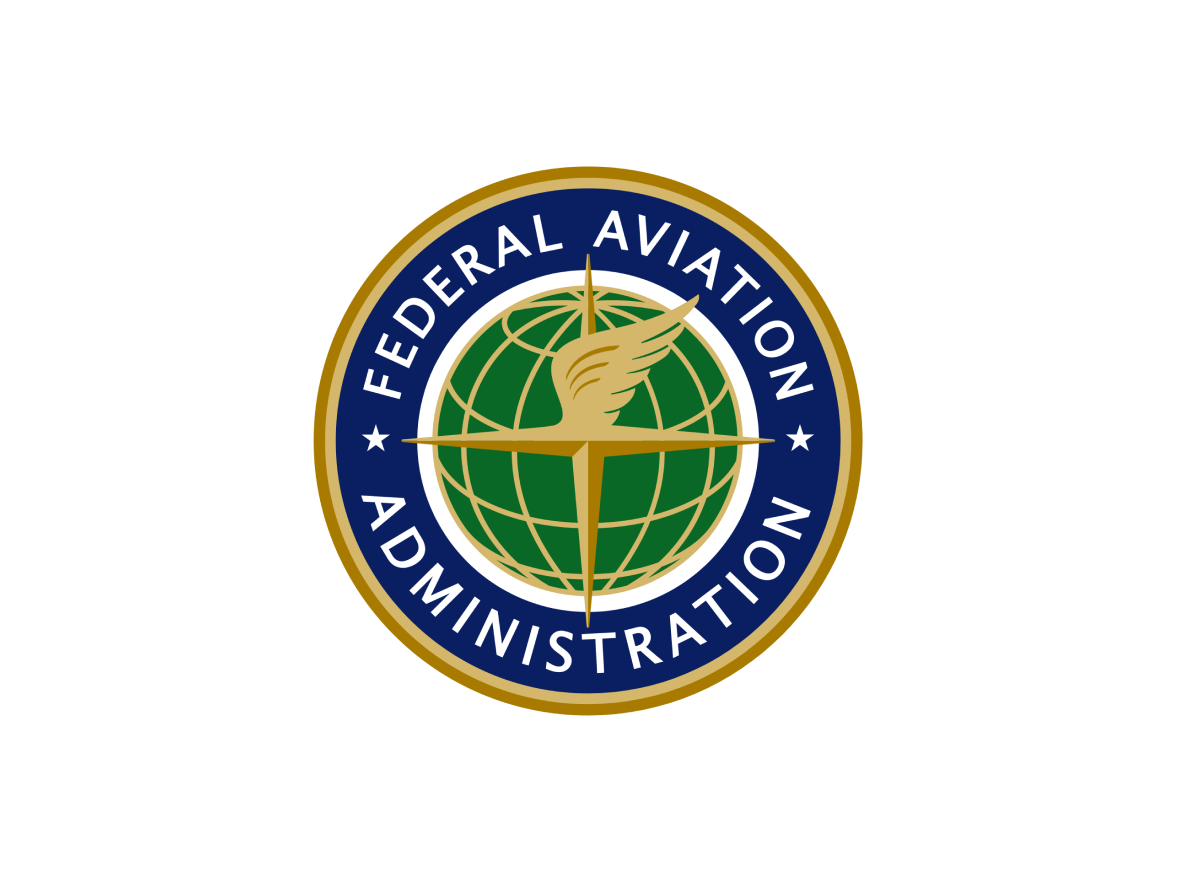 2021
The Company launches its inaugural environmental, social, and governance (ESG) report.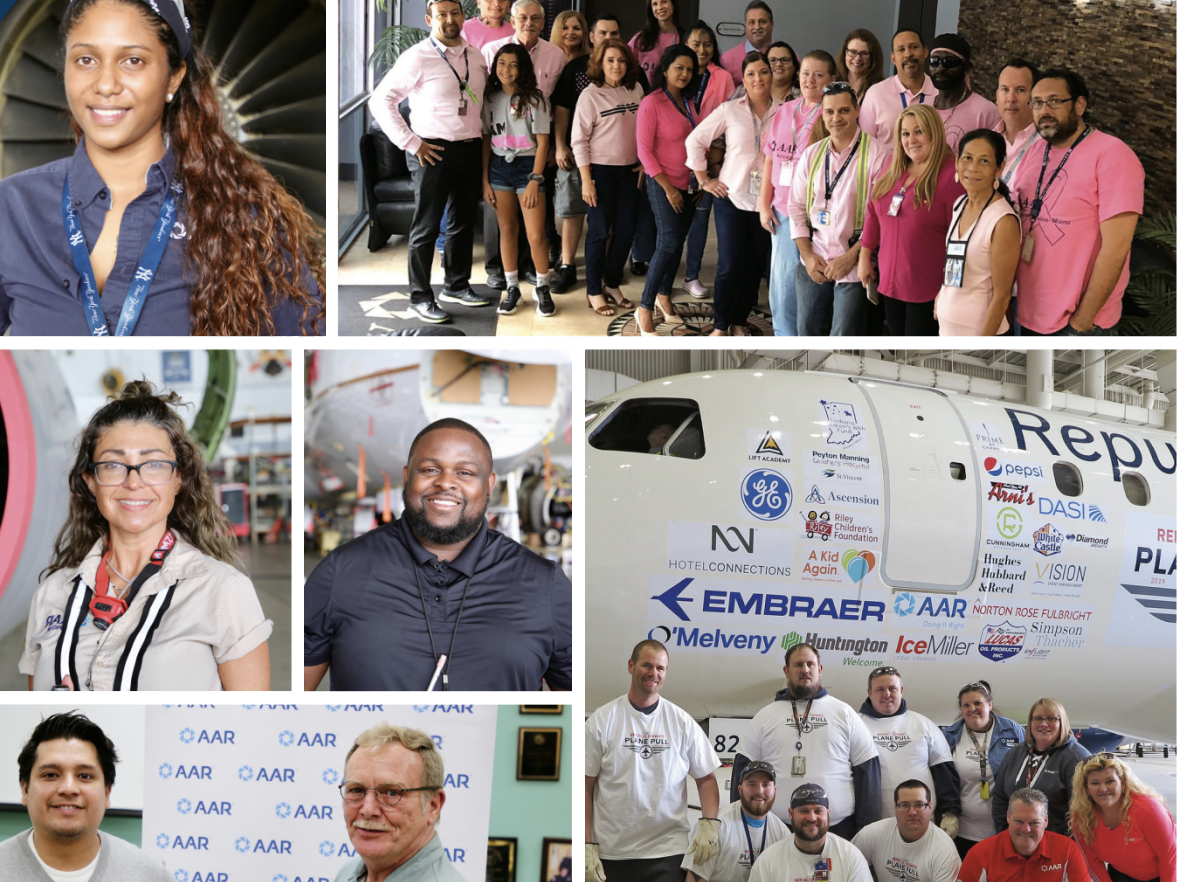 2023
John M. Holmes becomes Chairman, President, and CEO of the Company.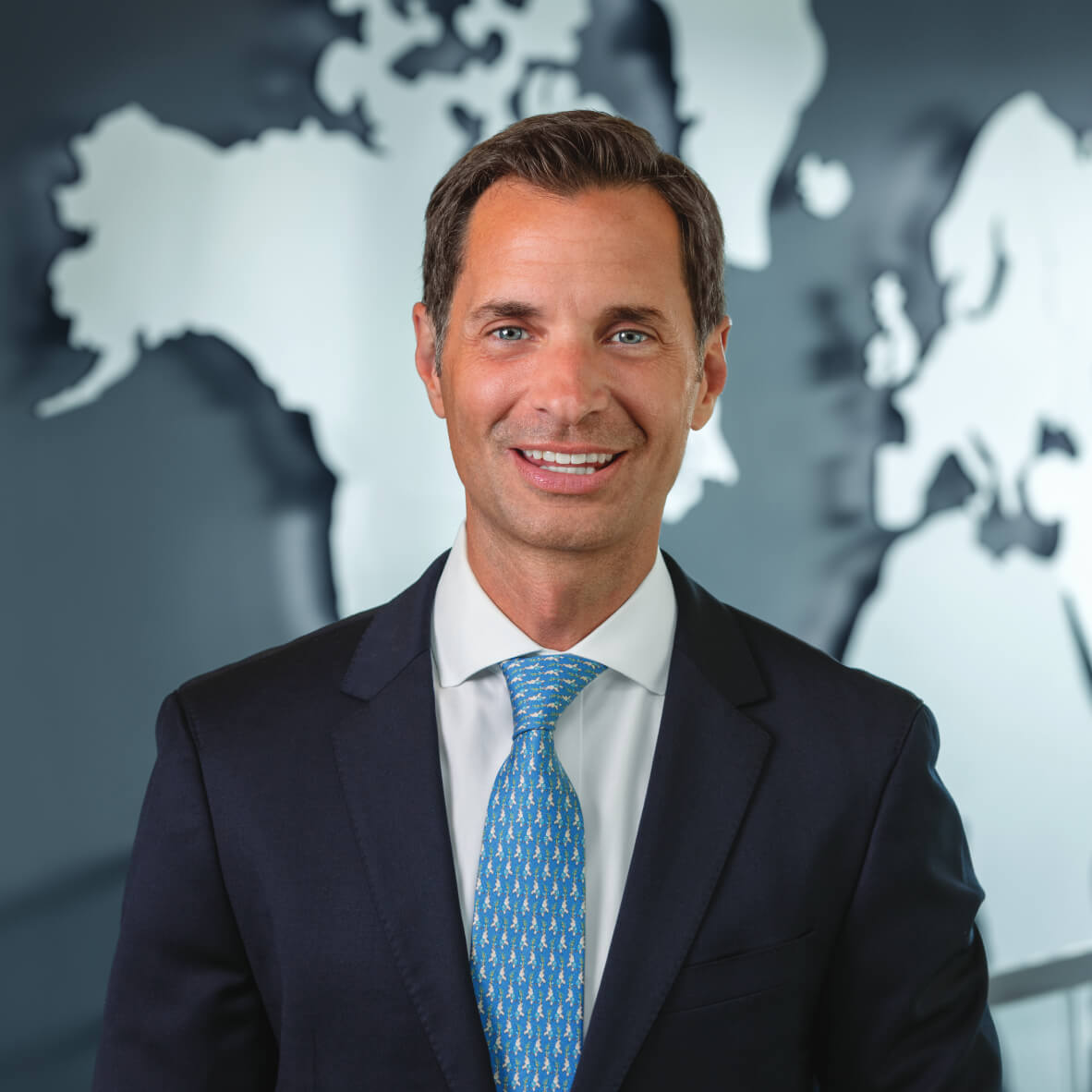 2023
AAR acquires Trax, a leading provider of aircraft MRO and fleet management software in March 2023.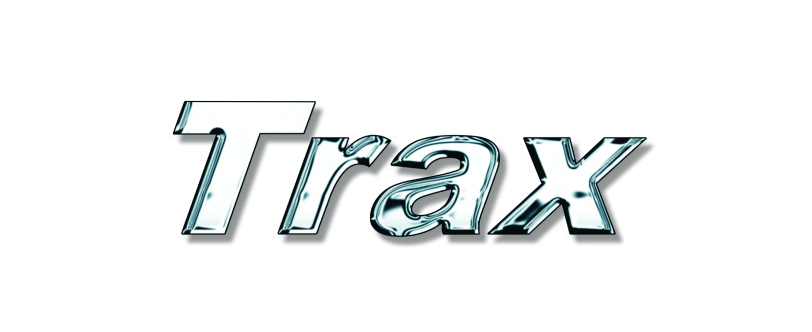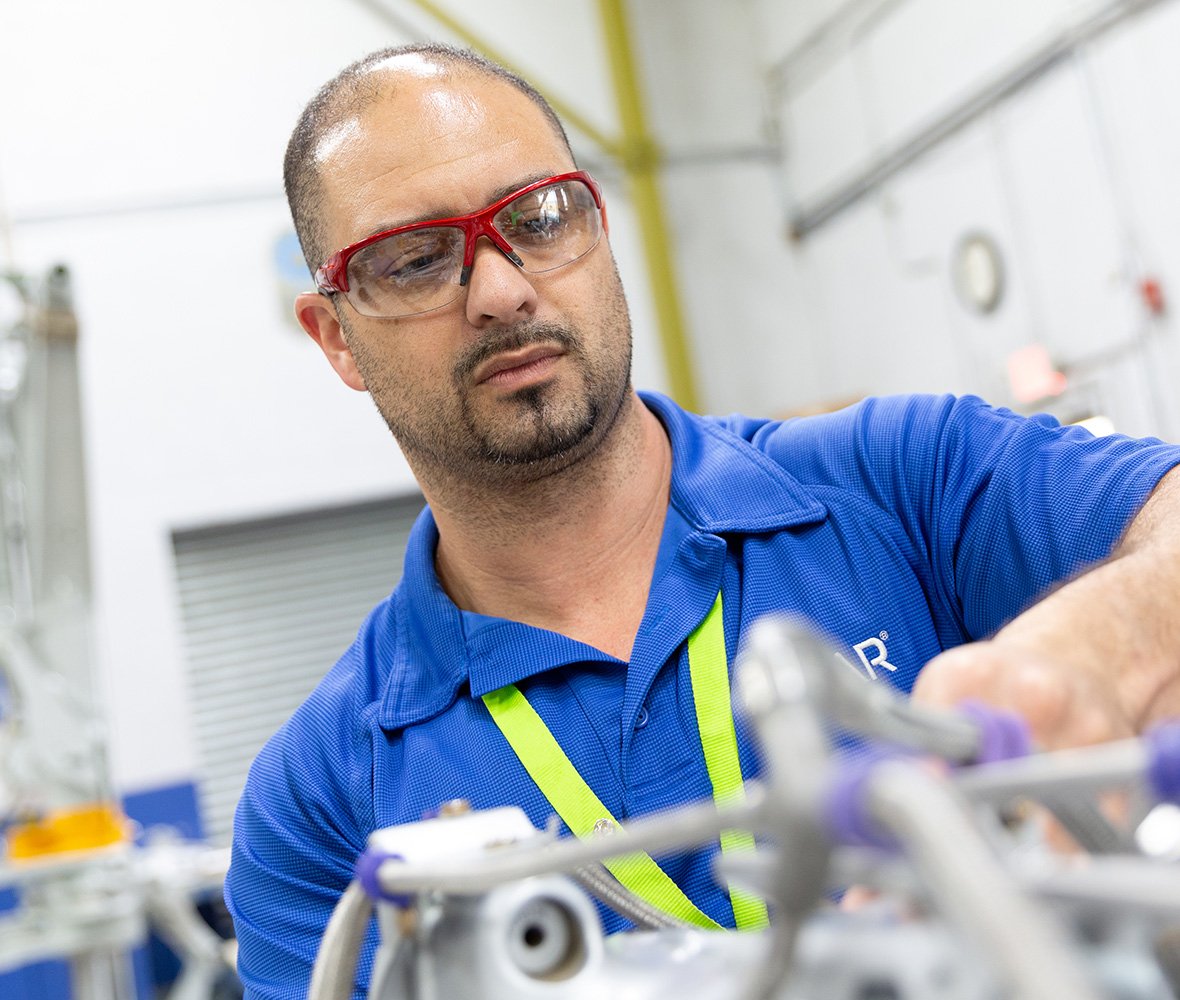 Strong focus
We strive to establish, implement, and maintain an effective governance structure that is agile and responsive to business needs and evolving best practices, and to set high ethical standards.
Services and solutions
Learn about our nose-to-tail capabilities by aircraft and engine type.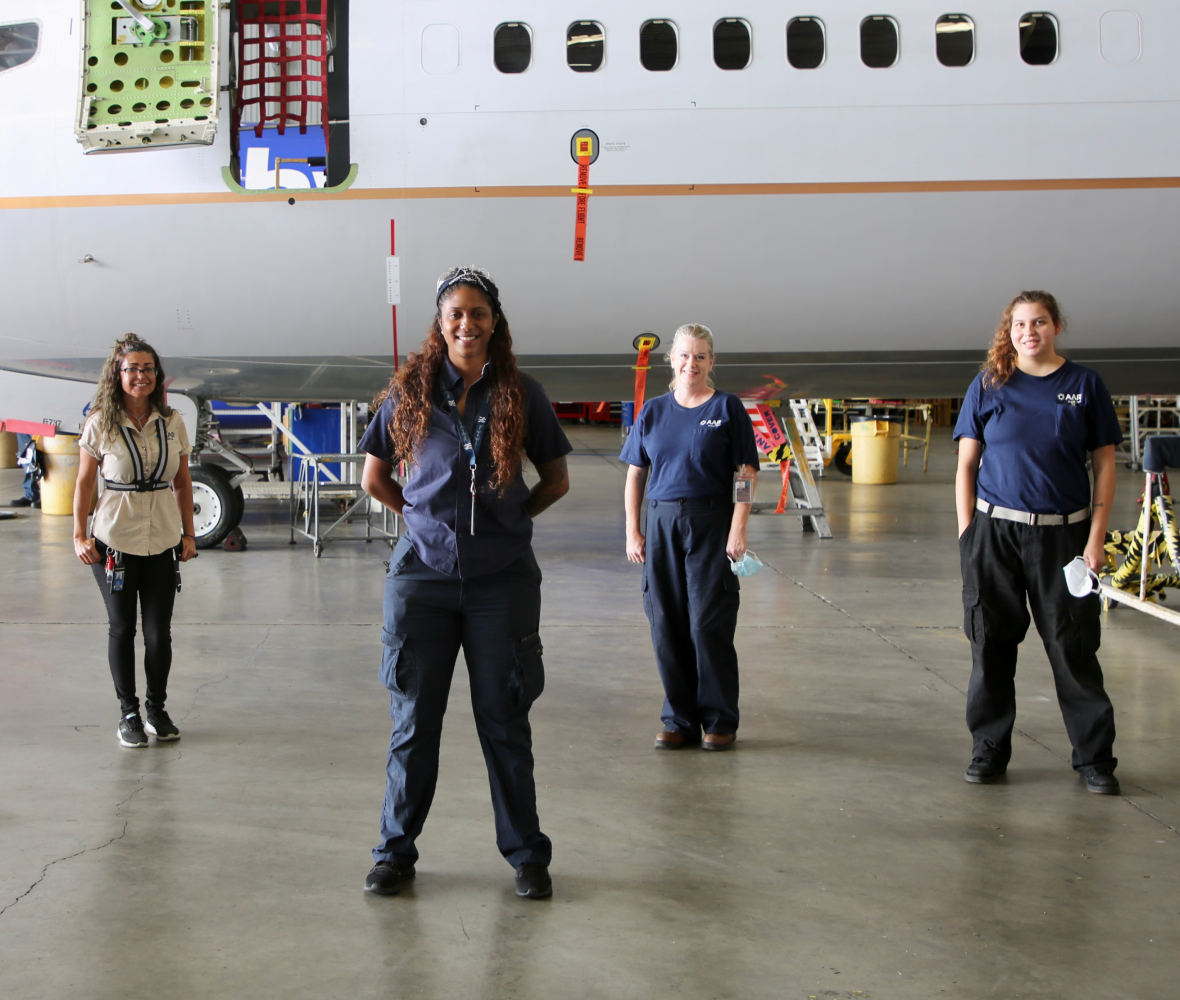 Environmental, social, and governance (ESG)
As we continue to expand, our strong values, purpose-driven model and a culture of integrity provide safe, efficient, and sustainable solutions for the aviation industry.
Global positioned, market centered
We operate around the globe, delivering award-winning services, and providing personal attention to our customers.
AUSA National
Meet the AAR team at AUSA National!
October 09, 2023 - October 11, 2023
Washington, DC
2:00 PM - 10:00 PM
NBAA
Meet the AAR team in Las Vegas for NBAA!
October 17, 2023 - October 19, 2023
Las Vegas, NV
2:00 PM - 9:00 PM
MRO Europe
Meet the AAR team in Amsterdam for MRO Europe at booth #118!
October 18, 2023 - October 19, 2023
Amsterdam
2:00 PM - 9:00 PM
Contact us
Headquarters
1100 N. Wood Dale Rd.
Wood Dale, IL 60191 USA
Telephone: +1-630-227-2000
Toll free: +1-800-422-2000
Fax: +1-630-227-2039
Investor Relations
Telephone: +1-630-227-2017
Media Relations
Telephone: +1-630-227-5100
Employment verifications
Download this PDF
Have a question?
WARNING: We are aware of several email scams which invite candidates to apply for opportunities falsely represented as AAR CORP. recruitment. If you think you may have received fraudulent emails purporting to be from AAR CORP., please report them to local police authorities. All contact from AAR CORP. will would be conducted using an aarcorp.com email address. Should you have any queries about our recruitment process then please contact us at Recruiter@aarcorp.com.