FBO
Airframe Maintenance – Oklahoma is the premier FBO in Oklahoma City. With 45 years of experience, AAR Oklahoma has earned a reputation of first-class customer service excellence. AAR's primary focus is to provide its customers with a safe environment while being a leader in unrivaled quality and services maintaining your cost in a highly competitive field.
Our facility offers our customers a state of the art travel experience. Our site operates 24-hours a day offering all the resources you need for a successful flight. With our award-winning service you can rely on our excellence for a superior air transportation experience.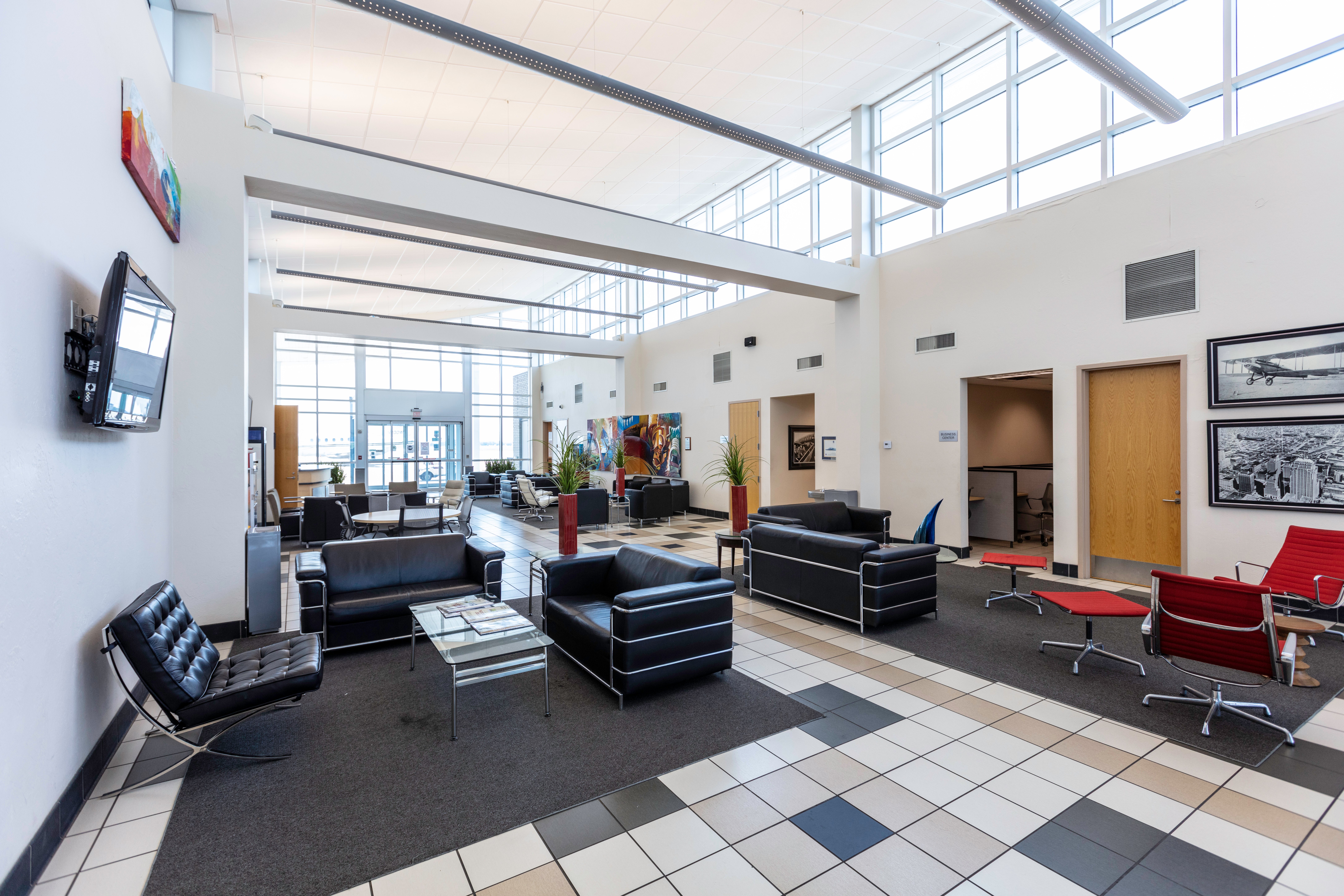 Make a reservation

One source, one stop, outstanding service
Our highly skilled management and workforce has unparalleled experience providing our customers with the highest standards of customer satisfaction for an exceptional value.
Aircraft services currently provided
Fueling
Defueling
Tie down
Heated hangar
Line maintenance
Air starts / GPU
Lavatory service
Potable water
De-ice (Type I and Type IV Glycol)
Quick turns
Large ramp space (can hold any size aircraft)
Towing
Oxygen
Other services available
Full MRO services
Propeller MRO shop
Brake MRO shop
In addition to our complete line services, we also provide
Baggage loaders
Passenger handling
Maintenance
Cabin cleaning
Large lobby with plenty of seating in case of delays
Private entrance for bus loading and unloading
Private TSA screening inside main facility
Crew services and amenities available:
Concierge service
Complimentary shuttle service
Hotel discounts
Car rental
Easy commercial flight access
Complimentary ice, newspapers, and foffee
Workout facilities
Crew showers
Larger flight planning and weather room
Personal work stations
Pilot lounge
Snooze room
Internet
Shipping and receiving
Catering
Customs
Business Center
Fuel discount programs
Crew cars
Conference rooms
Hospitality coffee and popcorn stations
Pilot information
Current METAR/TAF
Airport ID: OKC
Oklahoma City, Oklahoma
6.0 miles southwest of the city
N35-23.59 W097-36.04
Mag Variation: 7 Degrees East
Airport Phone: +1-405-680-3200
Airport Fax: +1-405-680-3211
Frequencies:
ATIS - 125.85

AAR ARINC - 130.05
Clearance Delivery - 124.35
Ground - 121.90

Tower -

119.35
Military support
AAR serves the Department of Defense and Federal Civilian Agencies from around the globe with timely support including fuel and ground services. We are proud to provide our support here in Oklahoma and appreciate the service that our military and government members provide to our country. We have the expertise and equipment that enables us to handle military charters, training flights and tech stops.
DLA Energy Contract location
Airstart / GPU available
Large ramp space for multiple aircraft (of any size)
Courtesy cars and vans available
Easy access to ramp
Restaurants close to airport
DeIce available
Contact:
AAR – Fixed Base Operations (FBO)
6501 S. Meridian Oklahoma City OK 73159
Telephone: +1-405-218-3160
Fax: 405-218-3612
E-mail: fbo@aarcorp.com