AAR Awarded New Contract from Bell Helicopter Textron Inc. to Provide Logistics Support for T64 Engines
AAR Defense Systems & Logistics to Supply Warehouse and Logistics Services for Engine Upgrade Program
HAVELOCK, N.C., April 22, 2015 – AAR (NYSE: AIR) announced today that Bell Helicopter Textron Inc. ("Bell Helicopter") awarded its Defense Systems & Logistics (DS&L) business unit a contract providing warehouse and logistics services in support of upgrading T64 engines for the Bell V-280 Valor technical demonstrator aircraft. The two-year agreement is the first between the global aerospace and defense contractor AAR and Bell Helicopter, producer of commercial and military aircraft. AAR will support this effort from its logistics operation located in Havelock, N.C.
Please follow this linkto access an image gallery of the Bell V-280 tiltrotor.
The Bell V-280 Valor is a third-generation tiltrotor aircraft participating in the U.S. Army's Future Vertical Lift (FVL) program. The V-280 Valor design was selected by the U.S. Army for the Joint Multi-Role Technology Demonstrator (JMR-TD) phase to serve as a precursor to FVL, a program which will create the next generation of vertical lift aircraft for the U.S. military. Bell Helicopter anticipates using a version of the Future Affordable Turbine Engine (FATE) in the production version of the V-280 Valor.
"We are pleased that Bell Helicopter has the confidence in AAR DS&L to support this important engine upgrade," said Terry Comer, Program Manager, DS&L for AAR. "Our well-established presence in the area and our experience with the T64 and streamlining logistics expertise contributed to winning this contract."
AAR has provided logistics support to military customers and original equipment manufacturers (OEMs) on Performance Based Logistics (PBL) contracts in North Carolina for more than a decade. The company's DS&L group has inventory and sales offices strategically located around the globe and operates warehouse facilities near several U.S. military bases.
AAR DS&L offers integrated supply chain management services solutions as part of AAR's Aviation Services group and provides support to the U.S. government and its allies. DS&L delivers comprehensive logistics solutions that span the aviation supply chain and the globe.
About AAR
AAR is a global aftermarket solutions company that employs more than 6,000 people in over 20 countries. Based in Wood Dale, Illinois, AAR supports commercial aviation and government customers through two operating segments: Aviation Services and Expeditionary Services. AAR's Aviation Services include inventory management; parts supply; OEM parts distribution; aircraft maintenance, repair and overhaul; engineering services and component repair. AAR's Expeditionary Services include airlift operations; mobility systems; and command and control centers in support of military and humanitarian missions. More information can be found at www.aarcorp.com.
Media contact: Daniela Pietsch, Vice President Corporate Marketing & Communications, at editor@aarcorp.com or +1 630-227-5100.
This press release contains certain statements relating to future results, which are forward-looking statements as that term is defined in the Private Securities Litigation Reform Act of 1995. These forward-looking statements are based on beliefs of Company management, as well as assumptions and estimates based on information currently available to the Company, and are subject to certain risks and uncertainties that could cause actual results to differ materially from historical results or those anticipated, including those factors discussed under Item 1A, entitled "Risk Factors", included in the Company's Form 10-K for the fiscal year ended May 31, 2018. Should one or more of these risks or uncertainties materialize adversely, or should underlying assumptions or estimates prove incorrect, actual results may vary materially from those described. These events and uncertainties are difficult or impossible to predict accurately and many are beyond the Company's control. The Company assumes no obligation to update any forward-looking statements to reflect events or circumstances after the date of such statements or to reflect the occurrence of anticipated or unanticipated events. For additional information, see the comments included in AAR's filings with the Securities and Exchange Commission.
Related news
See all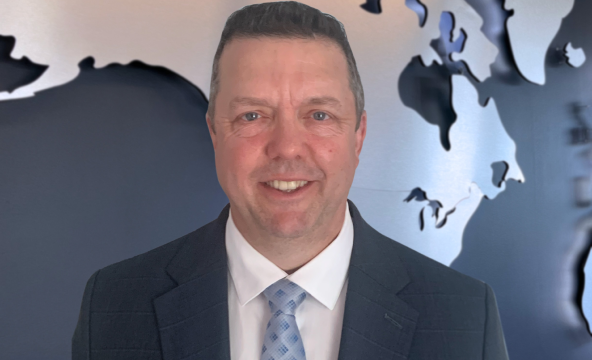 May 22, 2023
AAR names Tom Hoferer Vice President of Repair and Engineering Services
Wood Dale, Illinois — AAR CORP. (NYSE: AIR), a leading provider of aviation services to commercial and government operators, MROs, and OEMs, announced today it has selected Tom Hoferer as its Vice President of Repair and Engineering Services. In this role Hoferer will oversee the Company's Maintenance, Repair, and Overhaul (MRO) Services and Mobility Systems operations.