Governor Pritzker visits AAR's Rockford, Ill. facility, announces Illinois' $2.6 million investment to further strengthen aviation maintenance pipeline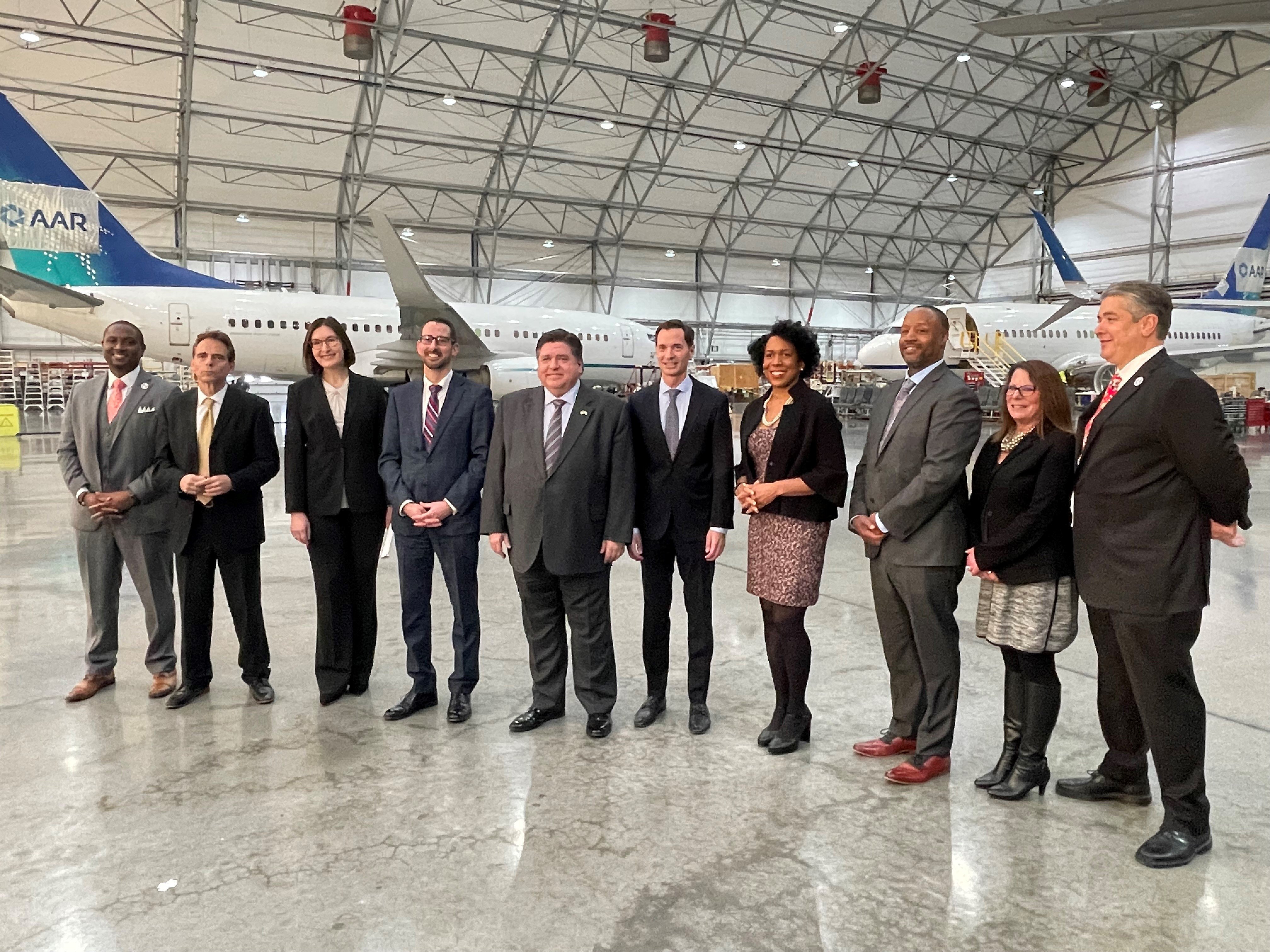 Investment will support workforce training and development program, including apprenticeships in high-demand aviation maintenance industry


Wood Dale, Illinois — AAR CORP. (NYSE: AIR), a leading provider of aviation services to commercial and government operators, MROs, and OEMs, hosted Illinois Governor JB Pritzker, leaders from Rock Valley College, and local officials and partners at its Rockford, Illinois, MRO facility today.
Governor Pritzker announced a $2.6 million investment by the State of Illinois to support and expand workforce training, pipeline development, and apprenticeships at AAR's Rockford MRO facility at the Rockford International Airport (RFD). This announcement builds upon the State's FY22 investment that helped bolster AAR's comprehensive workforce strategy that led to an increase in AAR's aviation mechanics in Rockford from 85 in 2019 to more than 350 in 2023.
"Partnerships like this with companies like AAR model the best of private-public cooperation," said Governor JB Pritzker. "We're opening up a new pathway for students across Northern Illinois and giving them a concrete opportunity to pursue well-paying, trained jobs. Thank you to AAR for your help in creating this pipeline and for investing in Rockford and the surrounding area."
The State's $5.2 million cumulative investment in FY22 and FY23 strengthens the aviation mechanic pipeline to meet growing demand. Through AAR's comprehensive workforce strategy, the State's funding supports apprenticeship opportunities, employee advancement training, hiring of training personnel, and bolsters partnerships with Rock Valley College and high schools throughout Northern Illinois. These efforts improve the pipeline of qualified aviation mechanics.
"AAR works diligently with educational partners, like Rock Valley College, to create career paths in aviation maintenance," said John M. Holmes, AAR's Chairman, President, and CEO. "We're grateful for the State's investment in these initiatives. Not only does the grant enable our efforts to go further, it's also a testament to the positive impact workforce development efforts have on individuals, community, and industry."
"AAR's workforce strategy has strengthened the region's robust aviation ecosystem by forging partnerships between the State, local governments, businesses, workforce and education partners," said Illinois Department of Commerce & Economic Opportunity (DEOC) Acting Director Kristin A. Richards. "Rockford and the surrounding region are creating a truly comprehensive pipeline of aviation mechanics to help meet the needs of a growing industry."
By leveraging partnerships and State funding, AAR has expanded its comprehensive workforce strategy to offer a wide array of programming, including high school aviation programs, an Aviation Sheet Metal course at Olive Harvey College in Chicago, the AAR Fellows Program in partnership with Rock Valley College, and the Aviation Institute of Maintenance (AIM), and the development of a new Airframe and Powerplant test prep course that prepares current AAR employees with resources for the FAA knowledge, oral, and practical exams.
For more information on AAR's career pathways and workforce development efforts, visit aarcorp.com/en/careers/students/.


About AAR
AAR is a global aerospace and defense aftermarket solutions company with operations in over 20 countries. Headquartered in the Chicago area, AAR supports commercial and government customers through two operating segments: Aviation Services and Expeditionary Services. AAR's Aviation Services include Parts Supply; OEM Solutions; Integrated Solutions; and Maintenance, Repair, and Overhaul (MRO) Services. AAR's Expeditionary Services include Mobility Systems operations. Additional information can be found at aarcorp.com.
Related news
See all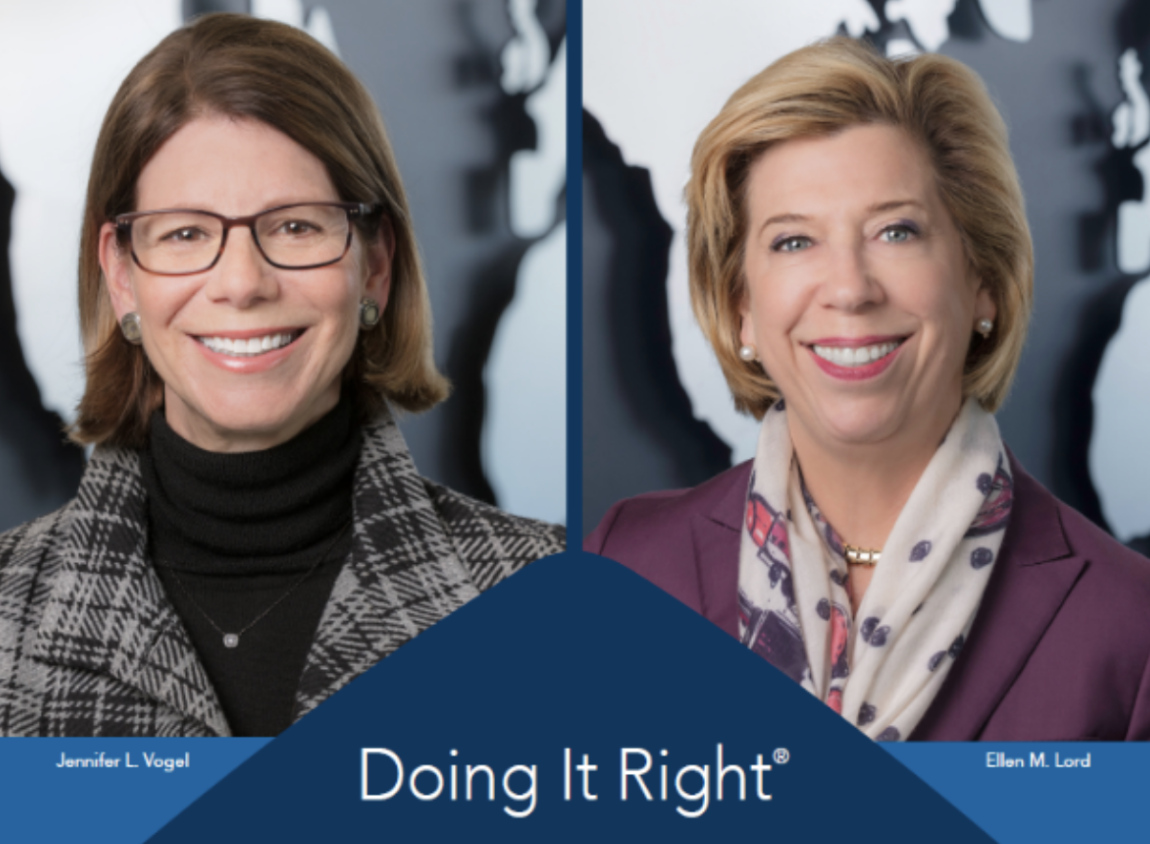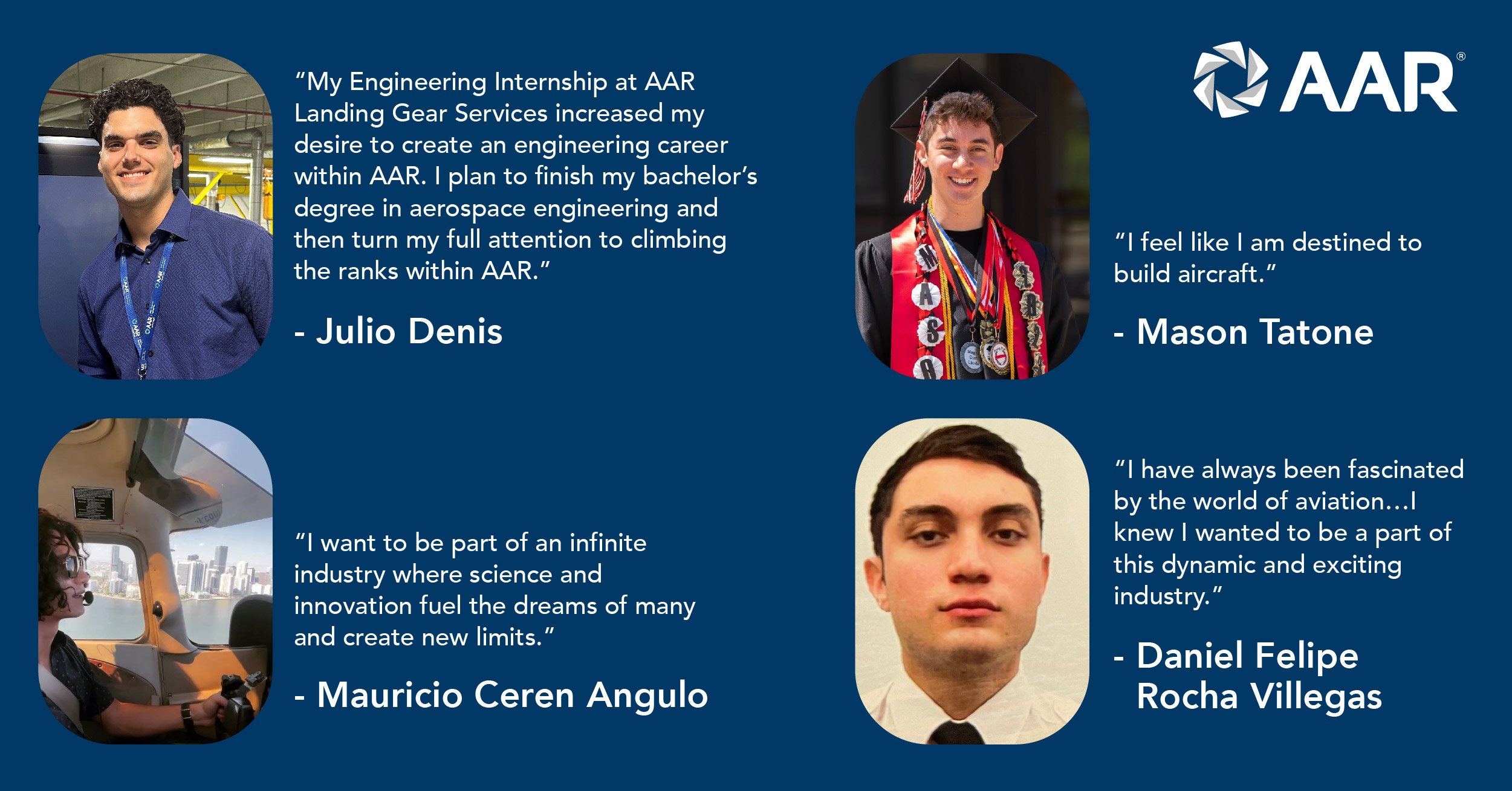 June 14, 2023
AAR awards Foundation Scholarships
Wood Dale, Illinois — AAR CORP. (NYSE: AIR), a leading provider of aviation services to commercial and government operators, MROs, and OEMs, has awarded Foundation Scholarships to four students for the 2023-2024 school year.