AAR Mobility Systems awarded $173.5 million firm-fixed-price contract from U.S. Air Force to produce Next Generation All Aluminum Cargo Pallets
Wood Dale, Illinois — AAR CORP. (NYSE: AIR), a leading provider of aviation services to commercial and government operators, MROs, and OEMs, has been awarded a firm-fixed-price (FFP) requirements contract from the U.S. Air Force (USAF) to produce Next Generation All Aluminum Cargo Pallets.

The basic contract period of performance is for 18 months with eight 12 month options and one 6 month option. The total contract value including option periods is $173.5 million.

"AAR currently produces and repairs the existing generation 463L cargo pallets for the USAF to support its worldwide operational requirements," said Lee Krantz, AAR Senior Vice President, Mobility Systems. "AAR is proud to continue the program with the next generation pallet for many years to come."

AAR also proudly provides legacy 463L systems cargo pallets to other branches of the U.S. Armed Forces and continues to be a leader in design and production. The next generation USAF all-aluminum pallet design will use corrosion resistant aluminum extrusions that are friction stir welded together, which is a form, fit, and function replacement for the legacy 463L pallet. The next generation pallet will continue to provide unparalleled strength-to-weight performance and reliability compared to alternative commercial pallet designs. The pallets are designed to be loaded and off-loaded on a variety of military and commercial aircraft. AAR will continue to supply legacy 463L pallets over the next several years during the transition to the next generation pallet.

The Next Generation All Aluminum Cargo Pallets will be manufactured in Cadillac, Michigan, by AAR Mobility Systems, which specializes in the design and manufacture of mission-tailored configurations, integration / modification, re-fit of mobile shelter systems, internal slingable unit (ISU®) containers, specialty pallets, and life-cycle support for governments, militaries, and nonprofit organizations worldwide. For more information about AAR Mobility Systems, visit aarcorp.com/mobility-systems/.
​
Contact:
Media Team
Corporate Marketing & Communications
+1-630-227-5100
Editor@aarcorp.com
About AAR
AAR is a global aerospace and defense aftermarket solutions company with operations in over 20 countries. Headquartered in the Chicago area, AAR supports commercial and government customers through two operating segments: Aviation Services and Expeditionary Services. AAR's Aviation Services include Parts Supply; OEM Solutions; Integrated Solutions; and Maintenance, Repair, and Overhaul (MRO) Services. AAR's Expeditionary Services include Mobility Systems operations. Additional information can be found at aarcorp.com.
This press release contains certain statements relating to future results, which are forward-looking statements as that term is defined in the Private Securities Litigation Reform Act of 1995 which reflect management's expectations about future conditions, including showing AAR's commitment to help fill the aviation maintenance technician pipeline and connect students with the potential for a six-figure career track, and continuing to lead the industry in addressing the need for mechanics in the industry while strengthening our relationships with these schools through our Fellowship Program. Forward-looking statements may also be identified because they contain words such as ''anticipate,'' ''believe,'' ''continue,'' ''could,'' ''estimate,'' ''expect,'' ''intend,'' ''likely,'' ''may,'' ''might,'' ''plan,'' ''potential,'' ''predict,'' ''project,'' ''seek,'' ''should,'' ''target,'' ''will,'' ''would,'' or similar expressions and the negatives of those terms. These forward-looking statements are based on beliefs of Company management, as well as assumptions and estimates based on information currently available to the Company, and are subject to certain risks and uncertainties that could cause actual results to differ materially from historical results or those anticipated. For a discussion of these and other risks and uncertainties, refer to "Risk Factors" in our most recent Annual Report on Form 10-K and subsequent Quarterly Reports on Form 10-Q. Should one or more of these risks or uncertainties materialize adversely, or should underlying assumptions or estimates prove incorrect, actual results may vary materially from those described. These events and uncertainties are difficult or impossible to predict accurately and many are beyond the Company's control. The Company assumes no obligation to update any forward-looking statements to reflect events or circumstances after the date of such statements or to reflect the occurrence of anticipated or unanticipated events.
Related news
See all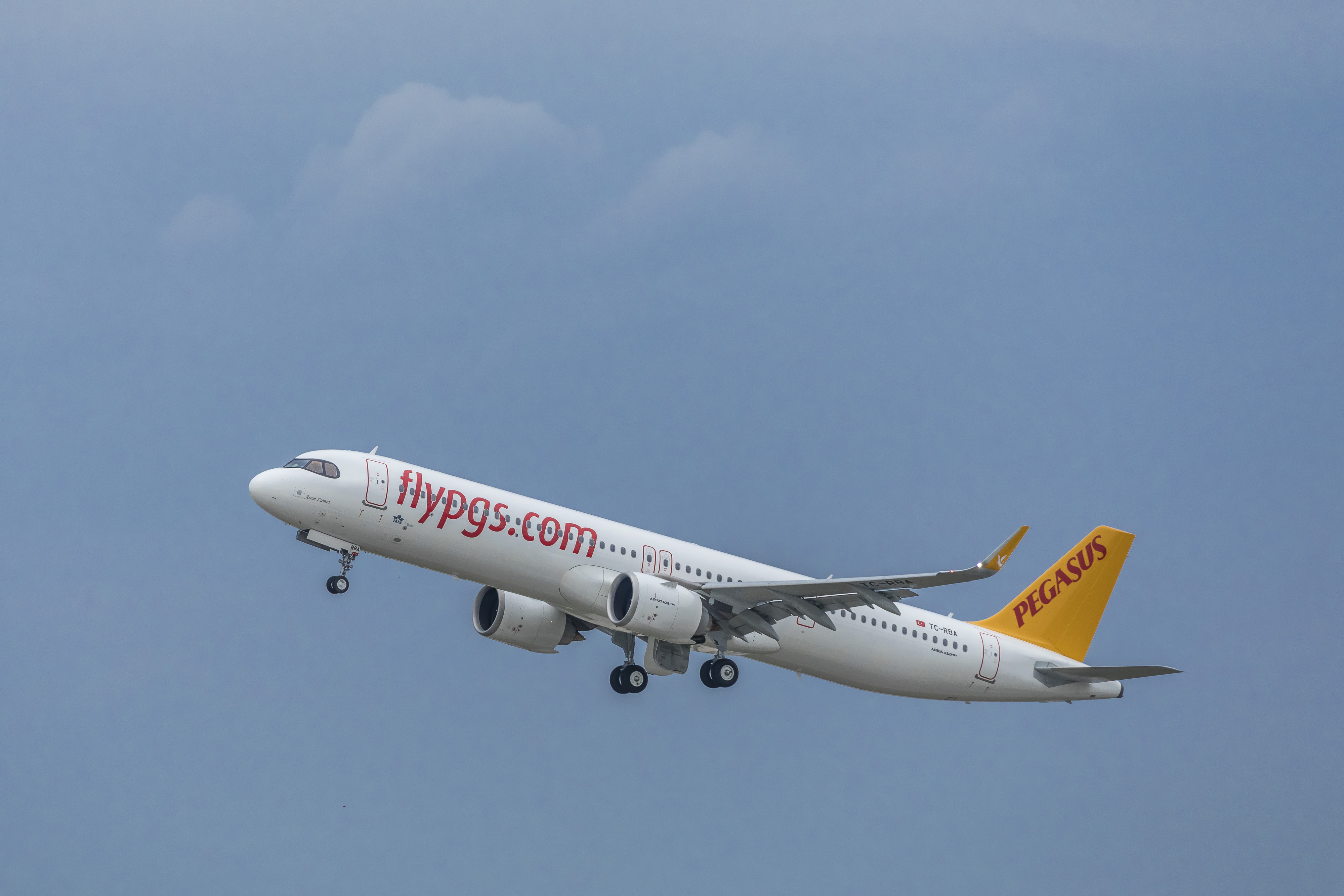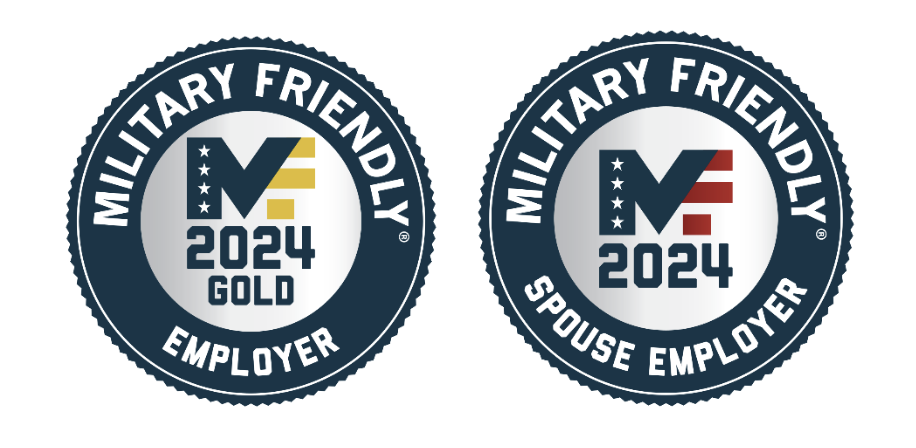 November 15, 2023
AAR earns 2024 Military Friendly® Employer designations
Wood Dale, Illinois — AAR CORP. (NYSE: AIR), a leading provider of aviation services to commercial and government operators, MROs, and OEMs, announced today that it has earned the 2024 Military Friendly® Gold Employer and Military Friendly® Spouse Employer designations.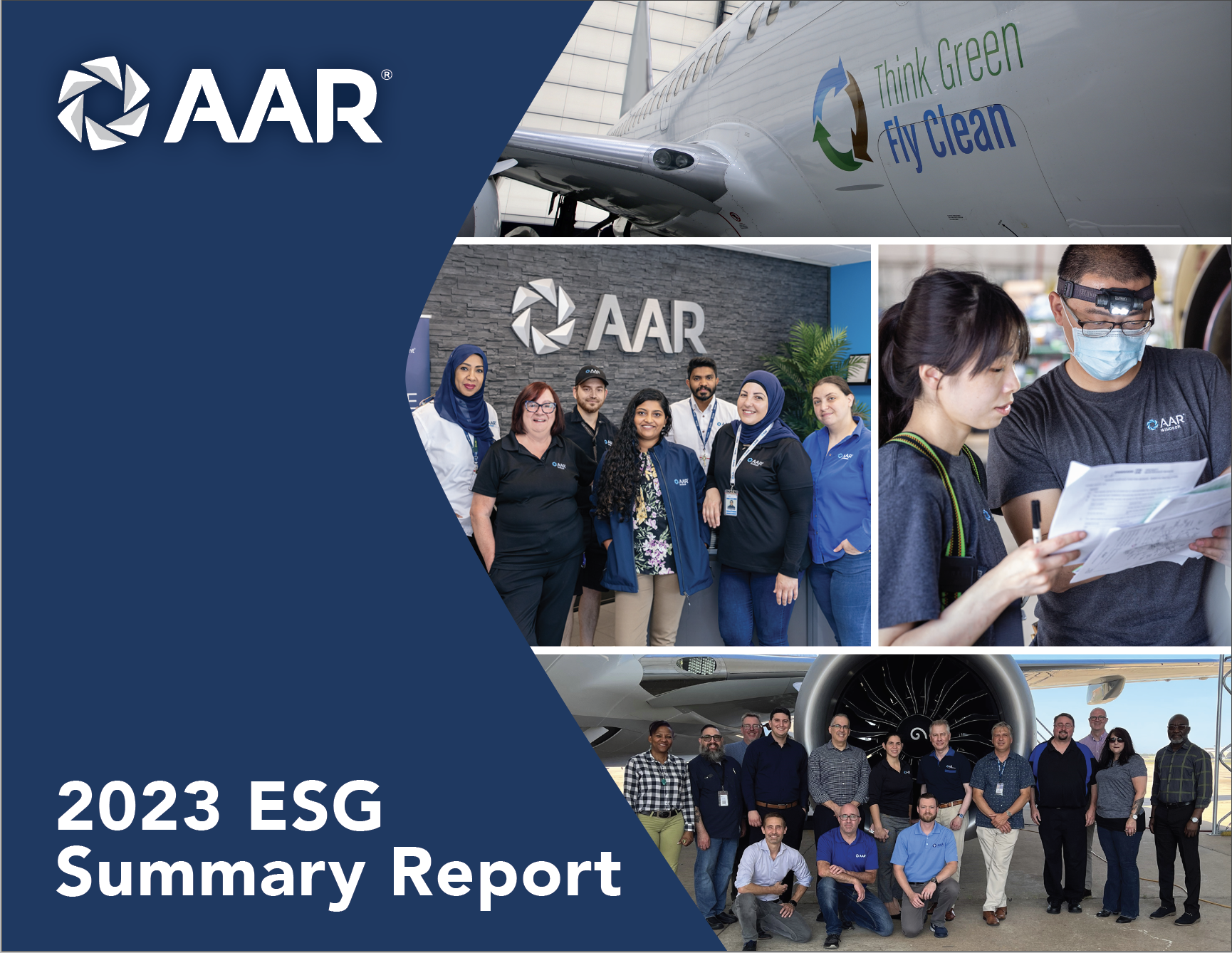 November 08, 2023
AAR launches 2023 ESG Summary Report
Wood Dale, Illinois — AAR CORP. (NYSE: AIR), a leading provider of aviation services to commercial and government operators, MROs, and OEMs, launched its 2023 ESG Summary Report, demonstrating the Company's continued efforts to focus on the environment, drive social responsibility, and govern with integrity.