AAR Adopts Limited Duration Stockholder Rights Plan
WOOD DALE, Ill., March 30, 2020 /PRNewswire/ -- AAR CORP. (NYSE: AIR) today announced that its Board of Directors adopted a limited duration stockholder rights plan (the "Rights Plan"). In connection with adoption of the Rights Plan, the Board of Directors declared a non-cash dividend distribution of one preferred share purchase right for each share of AAR's common stock outstanding as of April 9, 2020, the record date. The Rights Plan expires, without any further action required by the Board of Directors, on February 28, 2021.
The Rights Plan is similar to stockholder rights plans adopted by other public companies, and is intended to protect the interests of the Company and its stockholders by reducing the likelihood that any person or group gains control of AAR through open market accumulation or other tactics (especially in recent volatile markets) without paying an appropriate control premium. The Board of Directors has taken note that, in light of COVID-19 and recent market events, the closing price of AAR's common stock is, as of Friday, March 27, around 60% below the price just last month. The Board believes that the adoption of the Rights Plan positions the Board to have sufficient time to make informed judgments and decisions that are in the best long-term interests of the Company and its stockholders, and that realize the long-term value of the Company.
In general terms, the rights will become exercisable only if a person or group acquires 10% (or 20% in the case of passive investors who are eligible to, and do, report their holdings on Schedule 13G) or more of the outstanding common stock of AAR without the approval of the Board of Directors. In the event the rights become exercisable, each right will entitle stockholders (other than the acquiring person or group, whose rights will become void and will not be exercisable) to buy one one-thousandth of a share of a new Series A junior participating preferred stock at an exercise price of $100.00.
This announcement is a summary only and is qualified by reference to the full text of the Rights Plan. Additional details regarding the Rights Plan will be contained in a Form 8-K to be filed by the Company with the U.S. Securities and Exchange Commission on March 30, 2020.
About AAR
AAR is a global aerospace and defense aftermarket solutions Company that employs more than 6,000 people in over 20 countries. Headquartered in the Chicago area, AAR supports commercial and government customers through two operating segments: Aviation Services and Expeditionary Services. AAR's Aviation Services include parts supply; OEM solutions; integrated solutions; maintenance, repair, overhaul; and engineering. AAR's Expeditionary Services include mobility systems and composite manufacturing operations. Additional information can be found at www.aarcorp.com.
This press release may be deemed to contain certain statements relating to future results, which are forward-looking statements as that term is defined in the Private Securities Litigation Reform Act of 1995, including but not limited to, the intended benefits of the Rights Plan and the Board's beliefs about the impact of the Rights Plan. These forward-looking statements are based on beliefs of Company management, as well as assumptions and estimates based on information currently available to the Company, and are subject to certain risks and uncertainties that could cause actual results to differ materially from historical results or those anticipated, including those factors discussed under Item 1A, entitled "Risk Factors", included in the Company's Form 10-K for the fiscal year ended May 31, 2019, as well as the risks presented by COVID-19, which are more particularly described in the Company's Form 10-Q for the fiscal quarter ended February 29, 2020. Should one or more of these risks or uncertainties materialize adversely, or should underlying assumptions or estimates prove incorrect, actual results may vary materially from those described. These events and uncertainties are difficult or impossible to predict accurately and many are beyond the Company's control. The Company assumes no obligation to update any forward-looking statements to reflect events or circumstances after the date of such statements or to reflect the occurrence of anticipated or unanticipated events. For additional information, see the comments included in AAR's filings with the Securities and Exchange Commission.
View original content to download multimedia:http://www.prnewswire.com/news-releases/aar-adopts-limited-duration-stockholder-rights-plan-301031626.html
SOURCE AAR CORP.
Dylan Wolin, +1.630.227.2017, dylan.wolin@aarcorp.com
Related news
See all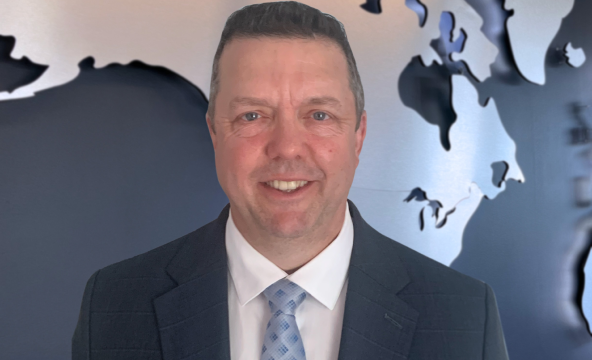 May 22, 2023
AAR names Tom Hoferer Vice President of Repair and Engineering Services
Wood Dale, Illinois — AAR CORP. (NYSE: AIR), a leading provider of aviation services to commercial and government operators, MROs, and OEMs, announced today it has selected Tom Hoferer as its Vice President of Repair and Engineering Services. In this role Hoferer will oversee the Company's Maintenance, Repair, and Overhaul (MRO) Services and Mobility Systems operations.