AAR to Sponsor Royal Aeronautical Society STEM Careers Program
Cool Aeronautics program exposes schoolchildren and teachers to aerospace careers
WOOD DALE, Illinois, June 1, 2017 – Global aviation aftermarket leader AAR (NYSE: AIR) has signed on as exclusive sponsor of the Royal Aeronautical Society's (RAeS) Cool Aeronautics STEM program. Given that the program reaches out to teachers and primary schoolchildren in underserved areas to raise awareness of careers in aviation, it supports AAR's commitment to invest in promotion of STEM education and careers in the countries it serves. AAR's donation of £25,000 over the next three years will cover educational materials and venue costs for events held at sites of aeronautical interest in the UK and at RAeS's overseas branches, including the UAE, U.S., Singapore, France, Belgium and Australia.
The 151-year-old Royal Aeronautical Society launched Cool Aeronautics 10 years ago to build a talent pipeline to help support industry growth. Participants get to experience the world of aerospace up close. Events include inspirational talks from engineers and pilots from the aerospace, space and aviation sectors; interactive workshops; and educational tours of host venues. In 2016, Cool Aeronautics reached 2,120 children, and the Society anticipates hosting at least 20 to 30 events this year. Venues include the Society's headquarters building in London, aviation museums, airports, universities, Royal Air Force sites and manufacturing locations.
"The aim is to demonstrate the relevance of STEM subjects and career pathways in aerospace in a fun and engaging way to younger children who usually attend as part of their class, ensuring both girls and boys from all backgrounds, including those from underrepresented groups, take part," said Simon Luxmoore, Chief Executive. "I'd like to thank AAR for its sponsorship and continuing to drive solutions to bridge the talent gap in aerospace."
AAR, a provider of aviation services to commercial and government customers in more than 100 countries, added this UK sponsorship to STEM programs and internships it funds in underserved communities in Chicago, Miami, and New York. AAR employees in the UK who sell aircraft and engine parts and supply chain programs to airline customers throughout EMEA will take an active role in the local program.
"The talent gap in aerospace is a global phenomenon that requires a global response," said Paul Richardson, Vice President, EMEA for AAR. "The Royal Aeronautical Society's (RAeS) Cool Aeronautics is a natural extension of AAR's commitment to cultivating the next generation of talent for good-paying jobs in the growing aviation industry."
About the Royal Aeronautical Society (RAeS)
As the world's only professional body dedicated to the aerospace community, the RAeS exists to further the advancement of aeronautical art, science and engineering around the world. Established in 1866, the Society has been at the forefront of developments in aerospace, seeking to promote the highest professional standards and provide a central forum for sharing knowledge. More information can be found at www.aerosociety.com
About AAR
AAR is a global aftermarket solutions company that employs more than 6,000 people in over 20 countries. Based in Wood Dale, Illinois, AAR supports commercial aviation and government customers through two operating segments: Aviation Services and Expeditionary Services. AAR's Aviation Services include inventory management; parts supply; OEM parts distribution; aircraft maintenance, repair and overhaul; engineering services and component repair. AAR's Expeditionary Services include airlift operations; mobility systems; and command and control centers in support of military and humanitarian missions. More information can be found at www.aarcorp.com.
Media contact: Daniela Pietsch, Vice President Corporate Marketing & Communications, at editor@aarcorp.com or +1 630-227-5100.
This press release contains certain statements relating to future results, which are forward-looking statements as that term is defined in the Private Securities Litigation Reform Act of 1995. These forward-looking statements are based on beliefs of Company management, as well as assumptions and estimates based on information currently available to the Company, and are subject to certain risks and uncertainties that could cause actual results to differ materially from historical results or those anticipated, including those factors discussed under Item 1A, entitled "Risk Factors", included in the Company's Form 10-K for the fiscal year ended May 31, 2018. Should one or more of these risks or uncertainties materialize adversely, or should underlying assumptions or estimates prove incorrect, actual results may vary materially from those described. These events and uncertainties are difficult or impossible to predict accurately and many are beyond the Company's control. The Company assumes no obligation to update any forward-looking statements to reflect events or circumstances after the date of such statements or to reflect the occurrence of anticipated or unanticipated events. For additional information, see the comments included in AAR's filings with the Securities and Exchange Commission.
Related news
See all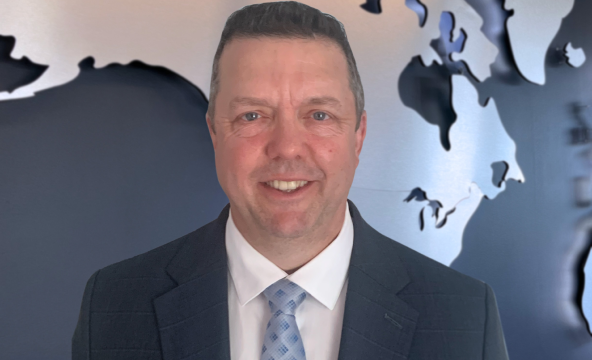 May 22, 2023
AAR names Tom Hoferer Vice President of Repair and Engineering Services
Wood Dale, Illinois — AAR CORP. (NYSE: AIR), a leading provider of aviation services to commercial and government operators, MROs, and OEMs, announced today it has selected Tom Hoferer as its Vice President of Repair and Engineering Services. In this role Hoferer will oversee the Company's Maintenance, Repair, and Overhaul (MRO) Services and Mobility Systems operations.