AAR, U.S. Commerce Department Host Forum Connecting American Businesses to Growth Opportunities in Africa
Business roundtable generates recommendations for President Obama's Doing Business in Africa initiative
CHICAGO, March 27, 2015 – Global aerospace and defense company AAR, along with the U.S. Commerce Department, co-hosted a forum for small and midsize companies to learn about U.S. government resources available to help access African markets. The roundtable included more than 30 business leaders representing companies ranging from a multimillion dollar investment capital firm to a technology startup.
The event was part of President Barack Obama's Doing Business in Africa (DBIA) initiative announced last year. Participants discussed the hurdles of transacting business in Africa and how the International Trade Administration (ITA) could help reduce those barriers. Many of the ideas generated at the forum will be included in the PAC-DBIA recommendations being presented to the President in a public forum on April 8 in Washington, D.C.
"With GDP expected to rise 6 percent annually over the next decade in Africa, the continent is being called the world's next major economic success story," said David P. Storch, Chairman and CEO of AAR CORP., and a member of the President's Advisory Council (PAC) for DBIA. "With this forum and the larger DBIA initiative, the Department of Commerce aims to provide companies with the tools they need to tap market potential in Africa to create jobs here and abroad."
Storch is the only executive on the 15-member PAC leading a company focused solely on aviation. The DBIA council was created to provide information, analysis and recommendations on creating jobs in the United States and Africa through trade and investment; building lasting commercial partnerships between the U.S. and African private sectors; and facilitating U.S. business participation in Africa's infrastructure development.
"As a middle-market company, AAR represents the type of strategic, long-term partnerships that the President's Advisory Council aims to duplicate," said U.S. Commerce Department Assistant Secretary Marcus Jadotte, who co-hosted the DBIA roundtable in Chicago. "With 6 to 10 of the fastest-growing economies in the world calling Africa home, economic growth on the continent will continue to encourage demand for U.S. exports. The goal is to ensure U.S. companies are equipped to leverage those opportunities."
While AAR has been doing aviation parts trading in Africa for the last 30 years, the global company only recently started to focus on longer-term aviation service programs and relationships with businesses on the continent. The administration's support was key to enabling AAR to navigate the business landscape and land a five-year, multimillion dollar contract in 2014 to support Kenya Airways' fleet of 737NG aircraft. The advocacy and access AAR gained through the Commerce Department's DBIA program provided an advantage in the face of stiff competition from European companies, which are typically well supported by their governments.
At the roundtable event, business leaders identified several obstacles to doing business in Africa, including access to financing, which many noted could be obtained only through the U.S. Export-Import Bank. Challenges to selling products on the continent included difficulty in navigating customs and other African border authorities, as well as the lack of infrastructure in some countries. Using the aviation industry as an example, Storch said that AAR can help African companies and workers gain aircraft maintenance knowledge and skills, but the countries also still need to build the related infrastructure needed for a more robust aviation industry, including runways, terminals and hangars. Leaders at the roundtable suggested that the need for large capital investment in transportation, utilities and communication is probably best served by African governments engaging in public-private partnerships.
Attendees also talked about the desire of firms such as AAR to partner with local African companies since they know the market better than American companies ever will. As U.S. Commerce Secretary Penny Pritzker has said, "When U.S. companies succeed, the benefits are mutually shared in the form of new economic opportunity at home and abroad."
For more information on the Doing Business in Africa initiative, please visit www.trade.gov/pac-dbia. Read Storch's blog about the DBIA roundtable at Tradeology, the official blog of ITA.
​
About AAR
AAR is a global aftermarket solutions company that employs more than 6,000 people in over 20 countries. Based in Wood Dale, Illinois, AAR supports commercial aviation and government customers through two operating segments: Aviation Services and Expeditionary Services. AAR's Aviation Services include inventory management; parts supply; OEM parts distribution; aircraft maintenance, repair and overhaul; engineering services and component repair. AAR's Expeditionary Services include airlift operations; mobility systems; and command and control centers in support of military and humanitarian missions. More information can be found at www.aarcorp.com.
Media contact: Daniela Pietsch, Vice President Corporate Marketing & Communications, at editor@aarcorp.com or +1 630-227-5100.
This press release contains certain statements relating to future results, which are forward-looking statements as that term is defined in the Private Securities Litigation Reform Act of 1995. These forward-looking statements are based on beliefs of Company management, as well as assumptions and estimates based on information currently available to the Company, and are subject to certain risks and uncertainties that could cause actual results to differ materially from historical results or those anticipated, including those factors discussed under Item 1A, entitled "Risk Factors", included in the Company's Form 10-K for the fiscal year ended May 31, 2018. Should one or more of these risks or uncertainties materialize adversely, or should underlying assumptions or estimates prove incorrect, actual results may vary materially from those described. These events and uncertainties are difficult or impossible to predict accurately and many are beyond the Company's control. The Company assumes no obligation to update any forward-looking statements to reflect events or circumstances after the date of such statements or to reflect the occurrence of anticipated or unanticipated events. For additional information, see the comments included in AAR's filings with the Securities and Exchange Commission.
Related news
See all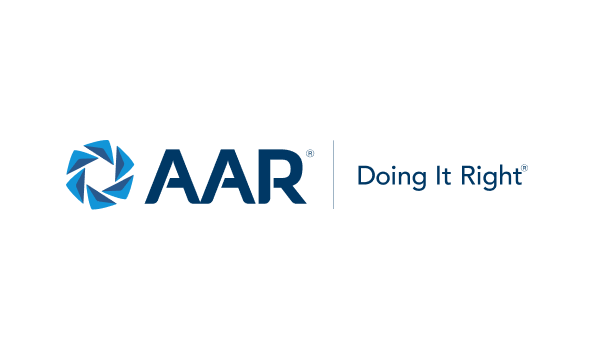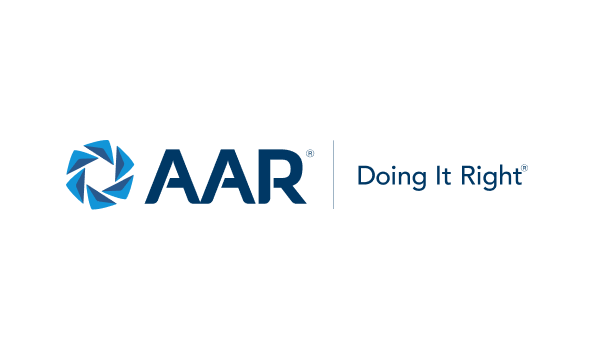 December 07, 2023
AAR to announce second quarter fiscal year 2024 results on December 21, 2023
Wood Dale, Illinois — AAR CORP. (NYSE: AIR), a leading provider of aviation services to commercial and government operators, MROs, and OEMs, today announced that it will release financial results for its second quarter of fiscal year 2024, ended November 30, 2023, after the close of the New York Stock Exchange trading session on Thursday, December 21, 2023.