AAR to Sell Telair Cargo Group to TransDigm for $725 Million
AAR to Discontinue Precision Systems Manufacturing
AAR to Build on its Leadership Position in Aviation Services
WOOD DALE, Ill., Feb. 23, 2015 /PRNewswire/ -- AAR (NYSE: AIR) today announced it has agreed to sell its Telair Cargo Group to TransDigm for a purchase price of $725 million in cash, subject to adjustments. The Telair Cargo Group is comprised of Telair International, Telair U.S., and Nordisk Aviation Products. AAR will report its Telair Cargo Group as discontinued operations beginning in the third quarter of FY 2015 and the sale is expected to close in the fourth quarter ending May 31, 2015, subject to regulatory approval. When the sale closes, AAR expects to report a pre-tax gain of approximately $200 million after expenses and fees.
AAR further announced its intention to sell its unprofitable Precision Systems Manufacturing business and will report it as a discontinued operation and record an impairment charge of approximately $40 million in the third quarter of FY 2015.
"These transactions are an important strategic step positioning AAR as a pure-play, industry-leading global aviation services company and will allow us to focus our attention where we see the best opportunities for the Company," said David P. Storch, Chairman and Chief Executive Officer of AAR. "We also expect the sale will create value for our shareholders by crystalizing our valuation, improving AAR's overall return profile, and reshaping our balance sheet while returning capital to shareholders."
As a result of these transactions, the Company will report its results in two new segments:
Aviation Services, comprised of Aviation Supply Chain and Maintenance, Repair and Overhaul (MRO)
Expeditionary Services, comprised of Airlift & Mobility
Storch continued, "We are very pleased with the double-digit organic growth rate we are experiencing in our new Aviation Services segment and excited by our prospects going forward. And while revenues and earnings in our new Expeditionary Services segment have decreased significantly from the prior year, we have confidence in our industry-leading positions and see substantial opportunities ahead."
The Company also announced today that its third-quarter results will be less than expected due to fewer flying positions in its Airlift operation, costs associated with this transaction, and bid costs for large government contracts.
Citi served as exclusive financial advisor and Winston & Strawn LLP as legal advisor to AAR CORP. on the sale of the Telair Cargo Group. They will also serve as advisors on the sale of Precision Systems Manufacturing.
AAR will hold a conference call at 9:30 a.m. CST on February 23, 2015. The conference call can be accessed by calling 866-802-4322 from inside the U.S. or 703-639-1319 from outside the U.S. A replay of the conference call will be available by calling 888-266-2081 from inside the U.S. or 703-925-2533 from outside the U.S. (access code 1652972). The replay will be available from 2:00 p.m. CST on February 23, 2015, until 11:59 p.m. CST on March 3, 2015.
About AAR
AAR is a global aerospace and defense contractor that employs more than 6,000 people in 17 countries. Based in Wood Dale, Illinois, AAR supports commercial, government and defense customers through two operating segments: Aviation Services and Technology Products. AAR's services include inventory management and parts distribution; aircraft maintenance, repair and overhaul; and expeditionary airlift. AAR's products include cargo systems and containers; mobility systems and shelters; advanced aerostructures; and command and control systems. More information can be found at www.aarcorp.com.
This press release contains certain statements relating to future results, which are forward-looking statements as that term is defined in the Private Securities Litigation Reform Act of 1995. These forward-looking statements are based on beliefs of Company management, as well as assumptions and estimates based on information currently available to the Company, and are subject to certain risks and uncertainties that could cause actual results to differ materially from historical results or those anticipated, including those factors discussed under Item 1A, entitled "Risk Factors", included in the Company's Form 10-K for the fiscal year ended May 31, 2014. Should one or more of these risks or uncertainties materialize adversely, or should underlying assumptions or estimates prove incorrect, actual results may vary materially from those described. These events and uncertainties are difficult or impossible to predict accurately and many are beyond the Company's control. The Company assumes no obligation to update any forward-looking statements to reflect events or circumstances after the date of such statements or to reflect the occurrence of anticipated or unanticipated events. For additional information, see the comments included in AAR's filings with the Securities and Exchange Commission.
To view the original version on PR Newswire, visit:http://www.prnewswire.com/news-releases/aar-to-sell-telair-cargo-group-to-transdigm-for-725-million-300039525.html
SOURCE AAR CORP.
John Fortson, Vice President, Chief Financial Officer, (630) 227-2075, john.fortson@aarcorp.com
Related news
See all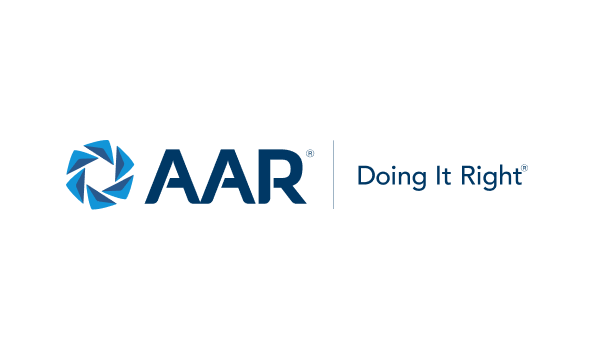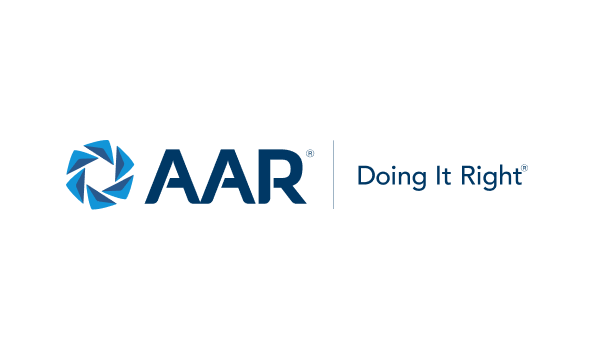 December 07, 2023
AAR to announce second quarter fiscal year 2024 results on December 21, 2023
Wood Dale, Illinois — AAR CORP. (NYSE: AIR), a leading provider of aviation services to commercial and government operators, MROs, and OEMs, today announced that it will release financial results for its second quarter of fiscal year 2024, ended November 30, 2023, after the close of the New York Stock Exchange trading session on Thursday, December 21, 2023.