AAR Now Offers HALT/HASS Product Testing and Technical Support
Aerospace leader lends Tier 1 expertise to identify design weaknesses early in development
GOLDSBORO, N.C., Feb. 9, 2015 /PRNewswire/ -- AAR (NYSE: AIR), the global aerospace and defense contractor that provides products and services to commercial and military fleets, announces it now offers accelerated reliability testing and engineering services for mission-critical products developed for aerospace/aeronautics, automotive, energy, transit/rail, industrial and medical devices at its facility in Goldsboro.
Using specialized equipment, AAR performs Highly Accelerated Life Testing (HALT) and Highly Accelerated Stress Screening (HASS) to identify design weakness early in the product lifecycle. What's more, AAR test services provide advantages such as unparalleled technical support, consultation on stress profiles and flexible scheduling options.
Producers of electrical, electronic and electromechanical products with smaller budgets and shorter development cycles gain the benefits of a Tier 1 supplier of major flight-critical systems, yet a small operation with low overhead that uses fewer resources and takes less time than traditional reliability test methods. Successful HALT/HASS methodologies applied to AAR's own product lines bring uncommon insight and expertise to component suppliers and systems integrators looking to distinguish themselves from competitors.
"As a major player in the aerospace industry, AAR is uniquely qualified to perform accelerated reliability testing and analysis," said David Engstrom, Senior Systems Engineer and Accelerated Reliability Test and Engineering Services Lead. "When customers test their products at AAR they get more than rented time with test equipment. They benefit from engineering experience that comes from designing and testing to aerospace standards for flight safety and reliability. Also, with AAR they can rest assured they have a partner who understands the importance of prudent use of resources early in the design cycle."
HALT/HASS testing is superior to analytical methods in identifying product weaknesses and reducing early life failures. The company plans to roll out additional engineering services, including advanced consultation on stress profiles; fixture design/build; test design and part monitoring; post-test reporting; physics of failure modeling; and design for reliability consultation. Customers will benefit from faster time to market; less expensive testing campaigns; lower warranty costs from more robust designs; and manufacturing cost savings due to better process control.
For more information about AAR's new HALT/HASS services, contact Engstrom at david.engstrom@aarcorp.com, or call 817-538-6340.
About AAR
AAR is a global aerospace and defense contractor that employs more than 6,000 people in 17 countries. Based in Wood Dale, Illinois, AAR supports commercial, government and defense customers through two operating segments: Aviation Services and Technology Products. AAR's services include inventory management and parts distribution; aircraft maintenance, repair and overhaul; and expeditionary airlift. AAR's products include cargo systems and containers; mobility systems and shelters; advanced aerostructures; and command and control systems. More information can be found at www.aarcorp.com.
This press release contains certain statements relating to future results, which are forward-looking statements as that term is defined in the Private Securities Litigation Reform Act of 1995. These forward-looking statements are based on beliefs of Company management, as well as assumptions and estimates based on information currently available to the Company, and are subject to certain risks and uncertainties that could cause actual results to differ materially from historical results or those anticipated, including those factors discussed under Item 1A, entitled "Risk Factors", included in the Company's Form 10-K for the fiscal year ended May 31, 2015. Should one or more of these risks or uncertainties materialize adversely, or should underlying assumptions or estimates prove incorrect, actual results may vary materially from those described. These events and uncertainties are difficult or impossible to predict accurately and many are beyond the Company's control. The Company assumes no obligation to update any forward-looking statements to reflect events or circumstances after the date of such statements or to reflect the occurrence of anticipated or unanticipated events. For additional information, see the comments included in AAR's filings with the Securities and Exchange Commission.
To view the original version on PR Newswire, visit:http://www.prnewswire.com/news-releases/aar-now-offers-halthass-product-testing-and-technical-support-300032909.html
SOURCE AAR
Related news
See all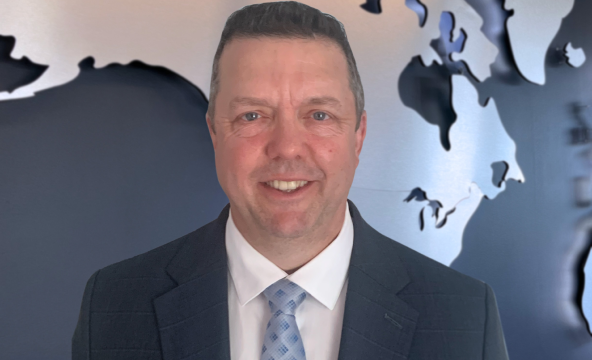 May 22, 2023
AAR names Tom Hoferer Vice President of Repair and Engineering Services
Wood Dale, Illinois — AAR CORP. (NYSE: AIR), a leading provider of aviation services to commercial and government operators, MROs, and OEMs, announced today it has selected Tom Hoferer as its Vice President of Repair and Engineering Services. In this role Hoferer will oversee the Company's Maintenance, Repair, and Overhaul (MRO) Services and Mobility Systems operations.