AAR Celebrates Completion of 200th Aircraft at Duluth Maintenance Facility
Aviation industry-leader contributes $47 million annually to regional economy
DULUTH, Minnesota, October 29, 2015 – AAR (NYSE: AIR) announces a maintenance milestone at its Duluth repair station – completion of the 200th aircraft for customer Air Canada. AAR marked the occasion today inside the hangar with aerospace executives, Mayor Don Ness and local elected and economic development officials. AAR is also marking three years doing business in the Duluth region, where it has contributed $47 million annually to the regional economy and encouraged investment in the state's aviation infrastructure.
The aviation sector in the Duluth region is projected to grow by 20 percent through 2022, according to the Minnesota Department of Employment and Economic Development. In recent years, the region has employed more than 50 percent of the state's aviation maintenance and manufacturing workers. AAR has contributed greatly to that figure. In November 2012, it reopened an abandoned 188,000-square-foot aircraft hangar. Today, the Duluth facility supports three lines of aircraft maintenance and 385 full-time jobs.
At Thursday's ceremony, AAR's Dany Kleiman, Group Vice President – Repair and Engineering, reiterated AAR's commitment to the region, and local officials echoed sentiments that AAR in Duluth is a great fit. Duluth was equally attractive to the Company for its rich talent pool of aircraft maintenance professionals.
"AAR is grateful to the City of Duluth, Mayor Ness and all of the people who have contributed to the success of this industry-leading, public-private partnership," Kleiman said. "Together, we have created a best-case scenario for how government and industry can work together to revitalize a sector that's vital to our GDP and economically empowering citizens. We deeply appreciate the dedication of AAR's 385 employees in Duluth for their commitment to excellence and safety."
"Duluth's aviation sector is booming, thanks in part to AAR's investment," said Mayor Ness. "AAR has been a great partner and outstanding employer providing hundreds of skilled jobs. We congratulate AAR on delivery of the 200th aircraft and anticipate much success through the next 100."
Earlier this year, AAR was awarded an expansion of its contract with Air Canada to provide aircraft maintenance and component repair, adding seven aircraft to its current cost-per-flight-hour agreement and extending it through 2023. The Duluth facility is dedicated to the commercial carrier's narrow-body Airbus fleet, exclusively servicing A319, A320 and A321 aircraft.
"APEX is very proud of our ongoing relationship with investor-member AAR," said Brian Hanson, APEX President & CEO. "When we first met the AAR team, it was evident that this dynamic company would be a catalyst for the regional aviation industry. AAR's commitment to growth has resulted in 385 jobs, stronger local educational offerings in aviation careers, and impressive investment. Thank you, AAR, and congratulations on your 200th plane delivery."
Through its 1MRO service delivery network, AAR provides a consistent approach and process to maintenance and modification work done on every aircraft type across its five aircraft repair stations in the U.S., delivering the same quality service no matter where the work is performed. AAR's MRO locations include hangars in Indianapolis, Miami, and Oklahoma City, and can accommodate both wide- and narrow-body repair work. A new MRO facility being built to serve next-generation aircraft is slated to open in 2016 in Rockford, Ill.
AAR was voted Best Airframe MRO Provider in the world at the 2015 Aircraft Technology Engineering & Maintenance (ATE&M) Awards ceremony in London. The Company has earned the recognition three times in the last four years. This year the category was geographically expanded to recognize providers' global impact.


About AAR
AAR is a global aftermarket solutions company that employs more than 6,000 people in over 20 countries. Based in Wood Dale, Illinois, AAR supports commercial aviation and government customers through two operating segments: Aviation Services and Expeditionary Services. AAR's Aviation Services include inventory management; parts supply; OEM parts distribution; aircraft maintenance, repair and overhaul; engineering services and component repair. AAR's Expeditionary Services include airlift operations; mobility systems; and command and control centers in support of military and humanitarian missions. More information can be found at www.aarcorp.com.
Media contact: Daniela Pietsch, Vice President Corporate Marketing & Communications, at editor@aarcorp.com or +1 630-227-5100.
This press release contains certain statements relating to future results, which are forward-looking statements as that term is defined in the Private Securities Litigation Reform Act of 1995. These forward-looking statements are based on beliefs of Company management, as well as assumptions and estimates based on information currently available to the Company, and are subject to certain risks and uncertainties that could cause actual results to differ materially from historical results or those anticipated, including those factors discussed under Item 1A, entitled "Risk Factors", included in the Company's Form 10-K for the fiscal year ended May 31, 2018. Should one or more of these risks or uncertainties materialize adversely, or should underlying assumptions or estimates prove incorrect, actual results may vary materially from those described. These events and uncertainties are difficult or impossible to predict accurately and many are beyond the Company's control. The Company assumes no obligation to update any forward-looking statements to reflect events or circumstances after the date of such statements or to reflect the occurrence of anticipated or unanticipated events. For additional information, see the comments included in AAR's filings with the Securities and Exchange Commission.
Related news
See all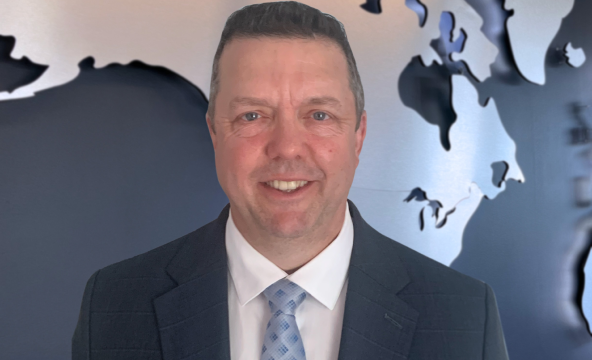 May 22, 2023
AAR names Tom Hoferer Vice President of Repair and Engineering Services
Wood Dale, Illinois — AAR CORP. (NYSE: AIR), a leading provider of aviation services to commercial and government operators, MROs, and OEMs, announced today it has selected Tom Hoferer as its Vice President of Repair and Engineering Services. In this role Hoferer will oversee the Company's Maintenance, Repair, and Overhaul (MRO) Services and Mobility Systems operations.