AAR and South African Airways Technical Announce MOU for Joint Venture
JV will establish AAR as strategic MRO and technology partner to support airline's maintenance capabilities and to expand service across Africa
PARIS, June 16, 2015 /PRNewswire/ -- AAR (NYSE: AIR), a world leader in airframe maintenance and supply chain solutions, and South African Airways Technical (SAAT), the maintenance division for the leading airline in Africa, South African Airways (SAA), have signed a Memorandum of Understanding to establish a joint venture partnership to reduce costs and increase operational efficiencies of the airline's fleet. The joint venture will also focus on growing SAAT's MRO services to third-party customers/airlines across the continent.
Under the agreement, AAR will provide operational analysis and technical assistance for MRO and warehouse facilities and integrate IT solutions including AAR's 1MRO Software Suite. AAR has a global reputation in the aviation sector for improving operational efficiencies and turn times, as well as lowering costs through its customer-centric solutions.
"We chose AAR to support us as we strengthen and grow our world-class facility because of their experience and expertise in this area," said Musa Zwane, CEO of SAAT. "We are excited to develop a joint venture that will allow us to reduce maintenance costs, increase fleet readiness levels for our valued customers, and ultimately expand and serve West and Central Africa."
AAR also will support expansion of SAAT's component repair capabilities, including landing gear, and potentially support a new MRO facility in West and Central Africa to meet growing regional travel in sub-Saharan Africa and increasing international travel to the continent.
The announcement was made Tuesday during a news conference at the 51st International Paris Air Show at Le Bourget by AAR CORP. Chairman and CEO David P. Storch and SAAT CEO Musa Zwane. They were joined by Marcus Jadotte, Assistant Secretary for the U.S. Commerce Department, which has helped AAR navigate the business, cultural and political landscape in Africa under the White House's Doing Business in Africa initiative, for which Storch also serves on President's Advisory Council.
"This joint venture is part of our efforts to further expand in developing markets like Africa," said Storch. "We are excited to partner with Africa's premiere MRO to help them streamline operations, reduce costs and expand service across the continent, including countries like Nigeria and Ghana."
"Africa is home to 6 of the top 10 fastest-growing countries in the world, and U.S. exports to sub-Saharan Africa now top $21 billion a year. We help businesses like AAR tap into those markets," said Jadotte. "We couldn't be more pleased to have AAR and South African Airways Technical team up and go after opportunities in Africa."
In addition to being the largest independent MRO in the United States, AAR's 1MRO Network also includes a component repair shop in Amsterdam and a landing gear overhaul facility in Malaysia. AAR was recently named Best Airframe MRO Provider Worldwide by ATE&M, the third honor in the past four years.
AAR's global network of warehouses servicing customers' supply chain needs are located in Chicago, Singapore, Amsterdam and Hannover, Germany, with a new hub in Brussels now serving Europe, the Middle East and Africa, including a power-by-the hour rotable support contract for Kenya Airways' 737NG fleet. The Company serves customers in more than 100 countries from sales and service offices around the world including Airinmar, an inventory repair management company in the UK.
About SAA
South African Airways (SAA) is the leading carrier in Africa, serving 56 destinations, in partnership with SA Express, SA Airlink and its low cost carrier, Mango, within South Africa and across the continent, and nine intercontinental routes from its Johannesburg hub. It is a member of the largest international airline network, Star Alliance. SAA's core business is the provision of passenger airline and cargo transport services together with related services, which are provided through SAA and its wholly owned subsidiaries: SAA Technical; Mango its low cost carrier; and Air Chefs, the catering entity of SAA. SAA is the winner of the 'Best Airline in Africa' award in the regional category for 12e consecutive years and the winner of 'Service Excellence Africa' for three years. Mango and SAA hold the No. 1 and No. 2 two successive spots as South Africa's most on-time airlines.
About AAR
AAR is a global aerospace and defense company that employs more than 5,000 people in over 20 countries. Based in Wood Dale, Illinois, AAR supports commercial, government and defense customers through two operating segments: Aviation Services and Expeditionary Services. AAR's Aviation Services include inventory management; parts supply; OEM parts distribution; aircraft maintenance, repair and overhaul; and component repair. AAR's Expeditionary Services include airlift operations; mobility systems; and command and control centers in support of military and humanitarian missions. More information can be found at www.aarcorp.com.
About DBIA
Through the Doing Business in Africa (DBIA) Campaign, the U.S. government is strengthening its commercial relationship with the continent of Africa, a diverse region that offers substantial trade and investment opportunities across national and regional markets. With a 5.4 percent growth rate predicted for 2014, Africa is outpacing global growth. U.S. goods and services exports to Africa reached a record high of $50.2 billion in 2013, up 40 percent since 2009. These exports supported 250,000 U.S. jobs.
This press release contains certain statements relating to future results, which are forward-looking statements as that term is defined in the Private Securities Litigation Reform Act of 1995. These forward-looking statements are based on beliefs of Company management, as well as assumptions and estimates based on information currently available to the Company, and are subject to certain risks and uncertainties that could cause actual results to differ materially from historical results or those anticipated, including those factors discussed under Item 1A, entitled "Risk Factors", included in the Company's Form 10-K for the fiscal year ended May 31, 2015. Should one or more of these risks or uncertainties materialize adversely, or should underlying assumptions or estimates prove incorrect, actual results may vary materially from those described. These events and uncertainties are difficult or impossible to predict accurately and many are beyond the Company's control. The Company assumes no obligation to update any forward-looking statements to reflect events or circumstances after the date of such statements or to reflect the occurrence of anticipated or unanticipated events. For additional information, see the comments included in AAR's filings with the Securities and Exchange Commission.
Logo - http://photos.prnewswire.com/prnh/20150319/183226LOGO
To view the original version on PR Newswire, visit:http://www.prnewswire.com/news-releases/aar-and-south-african-airways-technical-announce-mou-for-joint-venture-300099857.html
SOURCE AAR
Media contact at Booth #3-A118: Kathleen Cantillon, Vice President of Strategic Communications, Kathleen.Cantillon@aarcorp.com | +1 630-227-2081 or email: editor@aarcorp.com
Related news
See all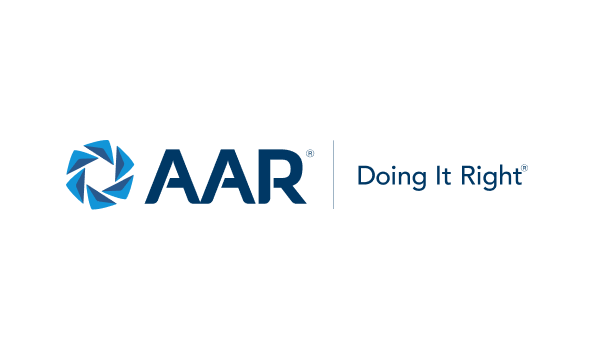 December 07, 2023
AAR to announce second quarter fiscal year 2024 results on December 21, 2023
Wood Dale, Illinois — AAR CORP. (NYSE: AIR), a leading provider of aviation services to commercial and government operators, MROs, and OEMs, today announced that it will release financial results for its second quarter of fiscal year 2024, ended November 30, 2023, after the close of the New York Stock Exchange trading session on Thursday, December 21, 2023.