A.R.I.S.E 2.0 Business Accelerator Opens Doors for Minority Entrepreneurs
CHICAGO – Empowered by mentors and access to at least $20,000 in funding, four minority business owners are now well positioned to negotiate capital investments to expand their operations and, ultimately, create jobs in their communities.
Yesterday's Demo Day event at the 1871 tech hub in the Merchandise Mart connected community-based businesses participating in the A.R.I.S.E. 2.0 Business Accelerator program with the intellectual and financial capital typically focused downtown. It was the culmination of a four-month program that was created by Salem Baptist Church, leveraged the expertise of University of Chicago's Booth School of Business, and shared the experience of more than 30 speakers and mentors. The program was made possible by AAR CORP. Chairman and CEO David P. Storch's $500,000 personal investment in A.R.I.S.E. 2.0 and its participants, to whom he committed at least $20,000 each.
The owners of four small businesses presented their expansion plans before a group that included Storch and other potential private investors, bank representatives, fellow entrepreneurs and community members. The presentations were followed by a reception where potential investors could meet the business owners and set up future meetings.
The companies were selected from 90 applicants and do business in the manufacturing, retail, healthcare and education industries. They include Ma's Best, maker of home-style rolls and coffee cakes, owned by Earl, Gwendolyn and Brian Smith; the Frock Shop, a special-occasion dress rental business owned by Jennifer Burrell; RS Independent Home Healthcare, a caregiver service owned by Ted and Rena Williams; and Swish Dreams, which integrates math and reading principles with sports and teaches youth fitness, literacy and leadership, owned by Joshua and Kenya Mercer.
Storch, who decided to fund A.R.I.S.E. 2.0 last November after attending the A.R.I.S.E. Business Expo and seeing the minority-owned businesses with the potential to create jobs, was impressed by the presentations.
"These entrepreneurs have made great progress and gained powerful insight over the past few months," Storch said. "They are well on their way to growing their businesses, which will also have a positive impact on their communities. My hope is that more people will understand the significant effect that a capital investment can have and get involved."
The University of Chicago Booth School of Business' Polsky Center for Entrepreneurship and Innovation and Social Enterprise Initiative provided program participants with access to its world-class curriculum with A.R.I.S.E. 2.0 sessions focused on hiring and firing, legal, marketing, funding, operations and pitch practice.
"A solid educational foundation is a critical component of building a successful company," said Robert Gertner, Joel F. Gemunder professor of strategy and finance, deputy dean, and co-faculty director of the Social Enterprise Initiative. "Part of our mission is to foster venture creation, and we are pleased to have had the opportunity to work with these entrepreneurs as they honed their skills and businesses to make a greater impact within the community."
A.R.I.S.E 2.0 wants to economically empower communities by building sustainable, scalable companies that generate a return on investment and create jobs. Storch's $500,000 investment ensures that graduates of Salem Baptist's A.R.I.S.E. Entrepreneurship Program will be eligible to compete for participation in A.R.I.S.E. 2.0 for the next 10 years. The goal through 2023 is to mentor 40 businesses, create four major corporations and a minimum of 400 jobs.
"Sometimes, it takes just one person to make the first step and others will follow. David Storch opened a door; now other investors are interested in taking a look at these great companies," said Jamell Meeks. "It's critical for mom-and-pop businesses to access people who can help them get to the next level of success. That's what this business accelerator is all about: Pushing past artificial barriers to supercharge businesses."
AAR (NYSE: AIR), based in Wood Dale, Ill., is a global aerospace and defense contractor that employs more than 6,000 people in 17 countries.
About AAR
AAR is a global aftermarket solutions company that employs more than 6,000 people in over 20 countries. Based in Wood Dale, Illinois, AAR supports commercial aviation and government customers through two operating segments: Aviation Services and Expeditionary Services. AAR's Aviation Services include inventory management; parts supply; OEM parts distribution; aircraft maintenance, repair and overhaul; engineering services and component repair. AAR's Expeditionary Services include airlift operations; mobility systems; and command and control centers in support of military and humanitarian missions. More information can be found at www.aarcorp.com.


Contact
Media Team
Corporate Marketing & Communications
+1-630-227-5100
Editor@aarcorp.com



This press release contains certain statements relating to future results, which are forward-looking statements as that term is defined in the Private Securities Litigation Reform Act of 1995. These forward-looking statements are based on beliefs of Company management, as well as assumptions and estimates based on information currently available to the Company, and are subject to certain risks and uncertainties that could cause actual results to differ materially from historical results or those anticipated, including those factors discussed under Item 1A, entitled "Risk Factors", included in the Company's Form 10-K for the fiscal year ended May 31, 2018. Should one or more of these risks or uncertainties materialize adversely, or should underlying assumptions or estimates prove incorrect, actual results may vary materially from those described. These events and uncertainties are difficult or impossible to predict accurately and many are beyond the Company's control. The Company assumes no obligation to update any forward-looking statements to reflect events or circumstances after the date of such statements or to reflect the occurrence of anticipated or unanticipated events. For additional information, see the comments included in AAR's filings with the Securities and Exchange Commission.
Related news
See all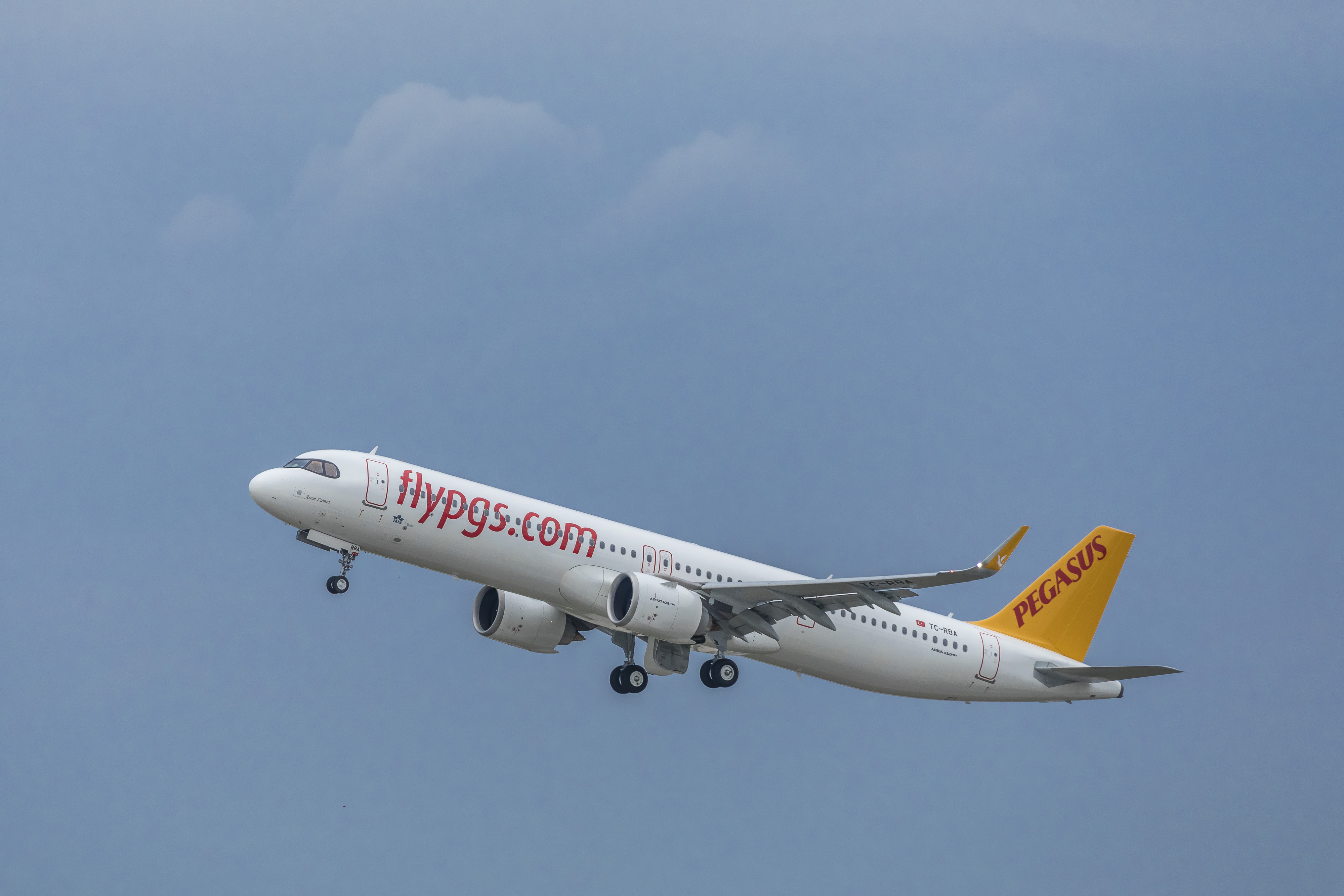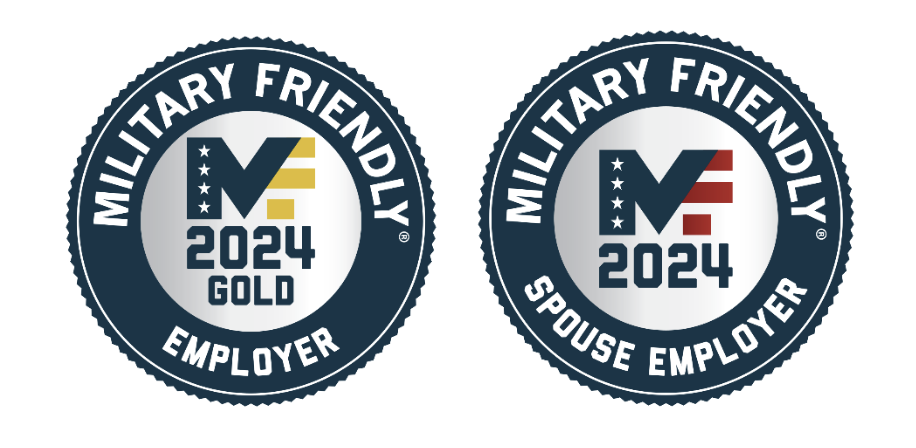 November 15, 2023
AAR earns 2024 Military Friendly® Employer designations
Wood Dale, Illinois — AAR CORP. (NYSE: AIR), a leading provider of aviation services to commercial and government operators, MROs, and OEMs, announced today that it has earned the 2024 Military Friendly® Gold Employer and Military Friendly® Spouse Employer designations.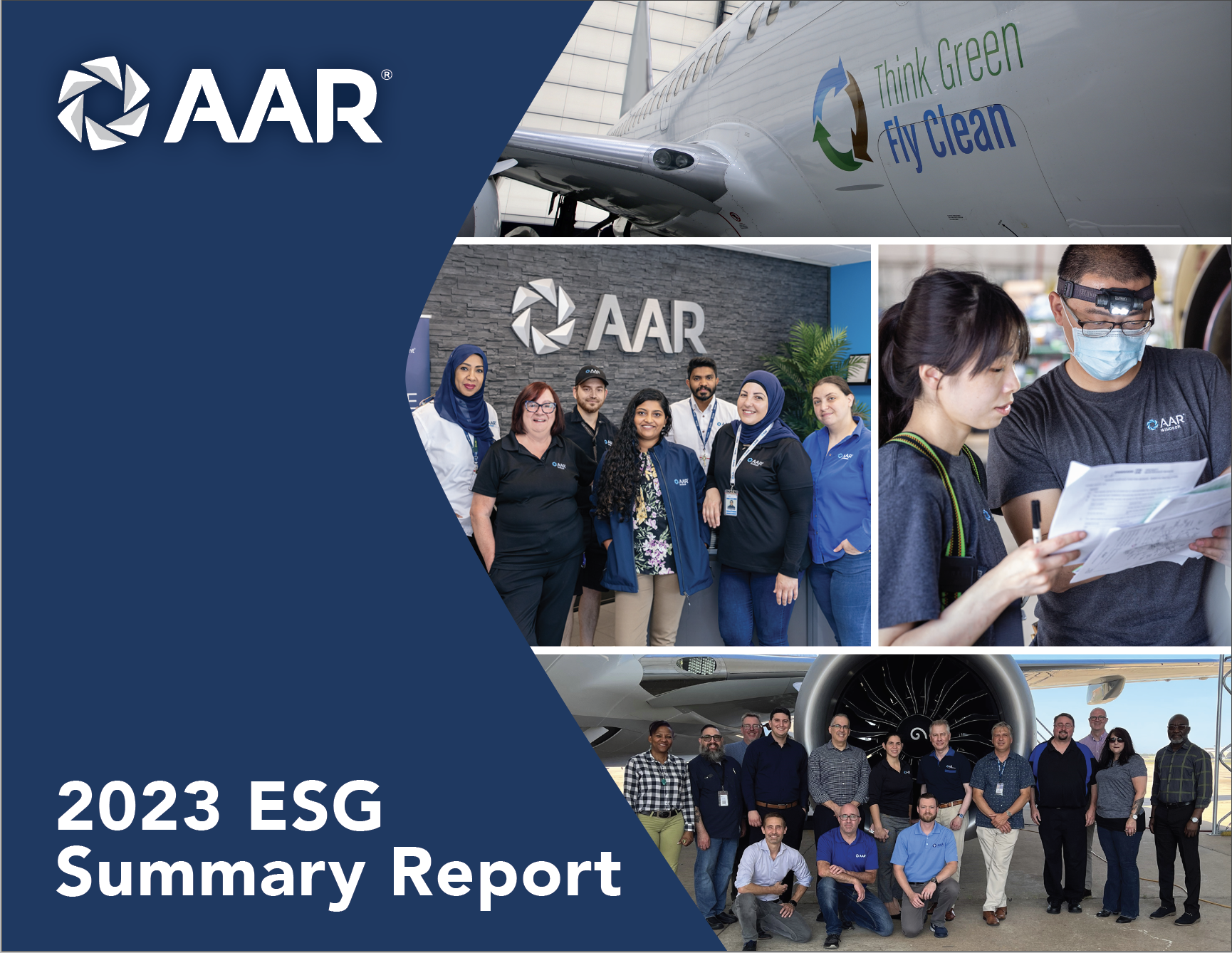 November 08, 2023
AAR launches 2023 ESG Summary Report
Wood Dale, Illinois — AAR CORP. (NYSE: AIR), a leading provider of aviation services to commercial and government operators, MROs, and OEMs, launched its 2023 ESG Summary Report, demonstrating the Company's continued efforts to focus on the environment, drive social responsibility, and govern with integrity.