F-AIR Colombia 2013 to Showcase 2 Aircraft Converted by AAR
Aerospace leader drew on its global resources to modify 737-400s for Colombian Air Force
RIONEGRO, Colombia – The Colombian Air Force will feature two 737-400 aircraft customized by aerospace leader AAR (NYSE: AIR) as a marquee attraction of the F-AIR Colombia 2013 aviation show.
The F-AIR show, from July 11-14 at José María Córdova International Airport near Medellín, is expected to draw representatives from 15 air forces, 25 countries and 200 companies. They will have the opportunity to view the two aircraft that AAR procured and then converted with the help of subcontractor PEMCO World Air Services. One was converted to a freighter-only configuration and the other from a passenger configuration into a combination passenger/freighter (combi), with flexibility for carrying additional troops.
The completion of the project for the Colombian Air Force, Fuerza Aerea Colombiana (FAC), demonstrates AAR's diverse capabilities and resources, which the Company taps to provide tailored solutions for commercial and defense customers. This marked the first time AAR has supplied aircraft and major equipment for Colombia's Air Force.
"Eight AAR business units were involved in the successful delivery of these two aircraft, with work coordinated and completed in multiple cities and countries," said Donald J. Wetekam, Senior Vice President of Government and Defense Business Development for AAR. "With this challenge completed, we look forward to implementing more of these cost-effective, custom solutions for customers in Central and South America."
The project, starting with procurement of the aircraft, demanded keen attention to detail. AAR installed the highest-rated engines, capable of lifting a cargo-laden aircraft off the ground at high elevation. AAR's Nordisk subsidiary designed, certified and delivered seat pallets as well as commercial cargo pallets. The Company repaired landing gear, reconfigured interior galleys, custom-painted the aircraft, supplied parts, performed maintenance checks and inspections and provided three training courses.
AAR is an industry leader in provisioning, maintaining and modifying the 737, an aircraft with a service life of 50-plus years, low operating cost and high mission capabilities for governments, which confer advantages over the acquisition of new commercial or military transport aircraft. The FAC project was based on a procurement and conversion program AAR developed for the U.S. government.
"Extending these capabilities to the Colombian Air Force demonstrated all that AAR can offer," said Wetekam. "This project required an innovative spirit and the resources of an experienced international enterprise such as AAR. We are pleased to be able to assist the FAC in meeting their evolving defense needs.
About AAR
AAR is a global aftermarket solutions company that employs more than 6,000 people in over 20 countries. Based in Wood Dale, Illinois, AAR supports commercial aviation and government customers through two operating segments: Aviation Services and Expeditionary Services. AAR's Aviation Services include inventory management; parts supply; OEM parts distribution; aircraft maintenance, repair and overhaul; engineering services and component repair. AAR's Expeditionary Services include airlift operations; mobility systems; and command and control centers in support of military and humanitarian missions. More information can be found at www.aarcorp.com.


Contact
Media Team
Corporate Marketing & Communications
+1-630-227-5100
Editor@aarcorp.com



This press release contains certain statements relating to future results, which are forward-looking statements as that term is defined in the Private Securities Litigation Reform Act of 1995. These forward-looking statements are based on beliefs of Company management, as well as assumptions and estimates based on information currently available to the Company, and are subject to certain risks and uncertainties that could cause actual results to differ materially from historical results or those anticipated, including those factors discussed under Item 1A, entitled "Risk Factors", included in the Company's Form 10-K for the fiscal year ended May 31, 2018. Should one or more of these risks or uncertainties materialize adversely, or should underlying assumptions or estimates prove incorrect, actual results may vary materially from those described. These events and uncertainties are difficult or impossible to predict accurately and many are beyond the Company's control. The Company assumes no obligation to update any forward-looking statements to reflect events or circumstances after the date of such statements or to reflect the occurrence of anticipated or unanticipated events. For additional information, see the comments included in AAR's filings with the Securities and Exchange Commission.vvvv
Related news
See all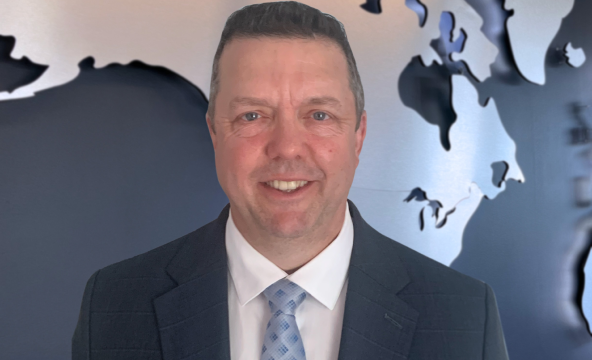 May 22, 2023
AAR names Tom Hoferer Vice President of Repair and Engineering Services
Wood Dale, Illinois — AAR CORP. (NYSE: AIR), a leading provider of aviation services to commercial and government operators, MROs, and OEMs, announced today it has selected Tom Hoferer as its Vice President of Repair and Engineering Services. In this role Hoferer will oversee the Company's Maintenance, Repair, and Overhaul (MRO) Services and Mobility Systems operations.