AAR to Repurchase 1.75% Convertible Senior Notes due 2026 at the Option of Holders
WOOD DALE, ILLINOIS – AAR CORP. (NYSE: AIR) announced today that pursuant to the terms of the indenture, holders of AAR's 1.75% Convertible Senior Notes due 2026 (the "Securities") have the right to surrender their Securities for purchase by AAR (the "Put Option"). The Put Option expires on January 31, 2013. The purchase is being made on the terms and subject to the conditions set forth in the Put Right Purchase Offer (the "Purchase Offer") dated January 3, 2013.
The Put Option entitles each holder of the Securities to surrender to AAR for purchase all or any part of such holder's Securities at a purchase price equal to 100% of the principal amount, plus accrued and unpaid interest.
AAR will pay the purchase price solely with cash. If all outstanding Securities are surrendered for purchase pursuant to the Put Option, the aggregate purchase price will be approximately $88.1 million. Holders that do not surrender their Securities for purchase pursuant to the Put Option will maintain the right to convert their Securities, subject to the terms, conditions and adjustments applicable to the Securities.
Also in accordance with the terms of the Securities, holders of record as of January 15, 2013 will receive payment on February 1, 2013 of the regularly scheduled interest payment for interest accrued up to, but not including, the purchase date.
The opportunity to surrender Securities for purchase pursuant to the Put Option will commence on Thursday, January 3, 2013, and will terminate at 5:00 p.m., New York City time, on Thursday, January 31, 2013. In order to exercise the Put Option, a holder must follow the procedures set forth in the applicable notice to holders. Holders may withdraw any Securities previously surrendered for purchase at any time prior to 5:00 p.m., New York City time, on Thursday, January 31, 2013.
U.S. Bank National Association is the paying agent for the transaction.
AAR will file a Tender Offer Statement on Schedule TO, which shall include the Purchase Offer, related to the Put Option with the Securities and Exchange Commission (the "SEC") later today. In addition, documents specifying the terms, conditions and procedures for surrendering and withdrawing Securities for purchase will be available through the paying agent. Neither AAR nor its board of directors or employees have made or are making any representation or recommendation as to whether or not any holder should surrender any Securities.
This press release is for informational purposes only and is not an offer to purchase, or the solicitation of an offer to purchase, the Securities. The offer is being made pursuant to the Tender Offer Statement, including the Purchase Offer, which the Company is distributing to holders of the Securities. Holders are strongly advised to read the Tender Offer Statement and Purchase Offer filed by the Company with the SEC because they contain important information. These documents are available at no charge at the SEC's website at http://www.sec.gov. The repurchase offer is not being made to holders of the Securities in any jurisdiction in which the making or acceptance thereof would not be in compliance with the securities, blue sky or other laws of such jurisdiction.
About AAR
AAR is a global aftermarket solutions company that employs more than 6,000 people in over 20 countries. Based in Wood Dale, Illinois, AAR supports commercial aviation and government customers through two operating segments: Aviation Services and Expeditionary Services. AAR's Aviation Services include inventory management; parts supply; OEM parts distribution; aircraft maintenance, repair and overhaul; engineering services and component repair. AAR's Expeditionary Services include airlift operations; mobility systems; and command and control centers in support of military and humanitarian missions. More information can be found at www.aarcorp.com.


Contact
Media Team
Corporate Marketing & Communications
+1-630-227-5100
Editor@aarcorp.com



This press release contains certain statements relating to future results, which are forward-looking statements as that term is defined in the Private Securities Litigation Reform Act of 1995. These forward-looking statements are based on beliefs of Company management, as well as assumptions and estimates based on information currently available to the Company, and are subject to certain risks and uncertainties that could cause actual results to differ materially from historical results or those anticipated, including those factors discussed under Item 1A, entitled "Risk Factors", included in the Company's Form 10-K for the fiscal year ended May 31, 2018. Should one or more of these risks or uncertainties materialize adversely, or should underlying assumptions or estimates prove incorrect, actual results may vary materially from those described. These events and uncertainties are difficult or impossible to predict accurately and many are beyond the Company's control. The Company assumes no obligation to update any forward-looking statements to reflect events or circumstances after the date of such statements or to reflect the occurrence of anticipated or unanticipated events. For additional information, see the comments included in AAR's filings with the Securities and Exchange Commission.
Related news
See all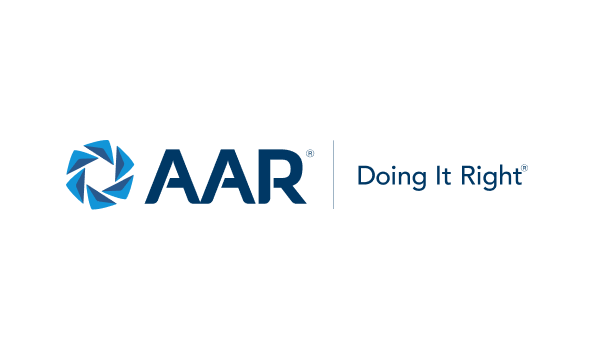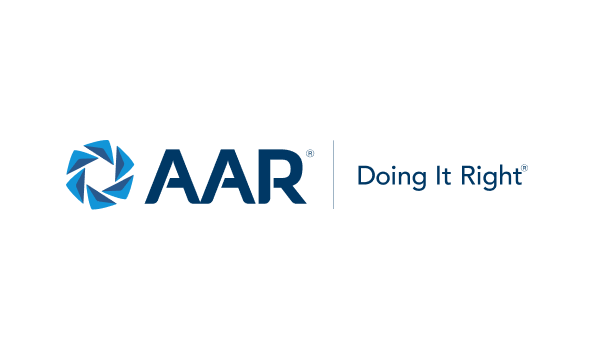 December 07, 2023
AAR to announce second quarter fiscal year 2024 results on December 21, 2023
Wood Dale, Illinois — AAR CORP. (NYSE: AIR), a leading provider of aviation services to commercial and government operators, MROs, and OEMs, today announced that it will release financial results for its second quarter of fiscal year 2024, ended November 30, 2023, after the close of the New York Stock Exchange trading session on Thursday, December 21, 2023.