AAR Airlift Facility Manager Earns Volunteer of the Year Award in Melbourne
Alice C. Davenport to be honored Feb. 1 at Chamber of Commerce banquet
MELBOURNE, Florida – Alice C. Davenport, Facility Manager for AAR Airlift, has been named 2012 Volunteer of the Year by the Melbourne Regional Chamber of East Central Florida. The honor will be presented at the Chamber's Impact Awards banquet February 1.
Affectionately nicknamed "the hammer" for her ability to get things done, Davenport moved with AAR Airlift to Brevard County two years ago, overseeing the daunting relocation of Airlift's headquarters from North Carolina to Melbourne and Palm Bay.
"She helped move the entire business, more than 100 employees, equipment and airplanes, and got four hangars, a warehouse and the offices up and running quickly," said Randy Martinez, President of AAR Airlift. "We didn't miss a beat with our customers, thanks to her extraordinary project management skills."
In the transition, Davenport turned to the Melbourne Regional Chamber for trustworthy vendors to perform work at Airlift's new site.
"We spotted her energy and people skills right away," said Chamber President Christine Michaels. "We asked if she would like to contribute in a broader way to the community, and she has delivered more than we ever expected, planning and executing events and fundraisers for so many great causes."
Davenport has been elected to three Boards: Junior Achievement of the Space Coast, the Melbourne Regional Chamber of Commerce, and PREVENT! of Brevard for substance abuse. She also has chaired the Palm Bay Business Council Steering Committee and has served on committees for the Defenders Car Show, which benefits the Police Foundation of Melbourne.
"I enjoy the camaraderie and the satisfaction of seeing events go off well and people benefiting," Davenport said.
Last year, for example, Junior Achievement reached more than 11,000 students in Brevard County, teaching entrepreneurship from kindergarten up to high school. The Space Coast chapter just won the USA Peak Performance Team award for the second year in a row from the national Junior Achievement organization.
"There aren't a lot of women in the aviation field," Davenport added. "I like to show young women that they can do whatever they put their mind to doing, particularly if they work for a progressive employer. Airlift has allowed me the opportunities to be a leader inside and outside the Company."
AAR Airlift benefits too.
"Large companies like ours come into a community and hire people, but lots of other residents don't know what we do," Martinez said. "Alice is a phenomenal ambassador, explaining Airlift's vital roles not only in the region but across the globe."
AAR Airlift, which celebrated its grand opening at Melbourne Airport in 2011, provides expeditionary airlift service to government and defense customers around the world with its fleet of more than 60 aircraft. Airlift is currently the largest lift provider to the U.S. Department of Defense in Afghanistan and has assisted missions around the world including Africa and the Western Pacific.
AAR Airlift is a Space Coast EDC Investor, and a member of the Melbourne and Palm Bay Chambers of Commerce. Airlift Group employs over 250 locally, plus an additional 550 pilots, mechanics and technicians supporting aircraft overseas. Airlift recently won a Florida Governor's Innovators in Business Award in the "Newcomer" category. The award recognizes excellence in business for companies that are new to Florida.
For details on the Impact Awards, see www.MelbourneRegionalChamber.com.
About AAR
AAR is a global aftermarket solutions company that employs more than 6,000 people in over 20 countries. Based in Wood Dale, Illinois, AAR supports commercial aviation and government customers through two operating segments: Aviation Services and Expeditionary Services. AAR's Aviation Services include inventory management; parts supply; OEM parts distribution; aircraft maintenance, repair and overhaul; engineering services and component repair. AAR's Expeditionary Services include airlift operations; mobility systems; and command and control centers in support of military and humanitarian missions. More information can be found at www.aarcorp.com.


Contact
Media Team
Corporate Marketing & Communications
+1-630-227-5100
Editor@aarcorp.com



This press release contains certain statements relating to future results, which are forward-looking statements as that term is defined in the Private Securities Litigation Reform Act of 1995. These forward-looking statements are based on beliefs of Company management, as well as assumptions and estimates based on information currently available to the Company, and are subject to certain risks and uncertainties that could cause actual results to differ materially from historical results or those anticipated, including those factors discussed under Item 1A, entitled "Risk Factors", included in the Company's Form 10-K for the fiscal year ended May 31, 2018. Should one or more of these risks or uncertainties materialize adversely, or should underlying assumptions or estimates prove incorrect, actual results may vary materially from those described. These events and uncertainties are difficult or impossible to predict accurately and many are beyond the Company's control. The Company assumes no obligation to update any forward-looking statements to reflect events or circumstances after the date of such statements or to reflect the occurrence of anticipated or unanticipated events. For additional information, see the comments included in AAR's filings with the Securities and Exchange Commission.
Related news
See all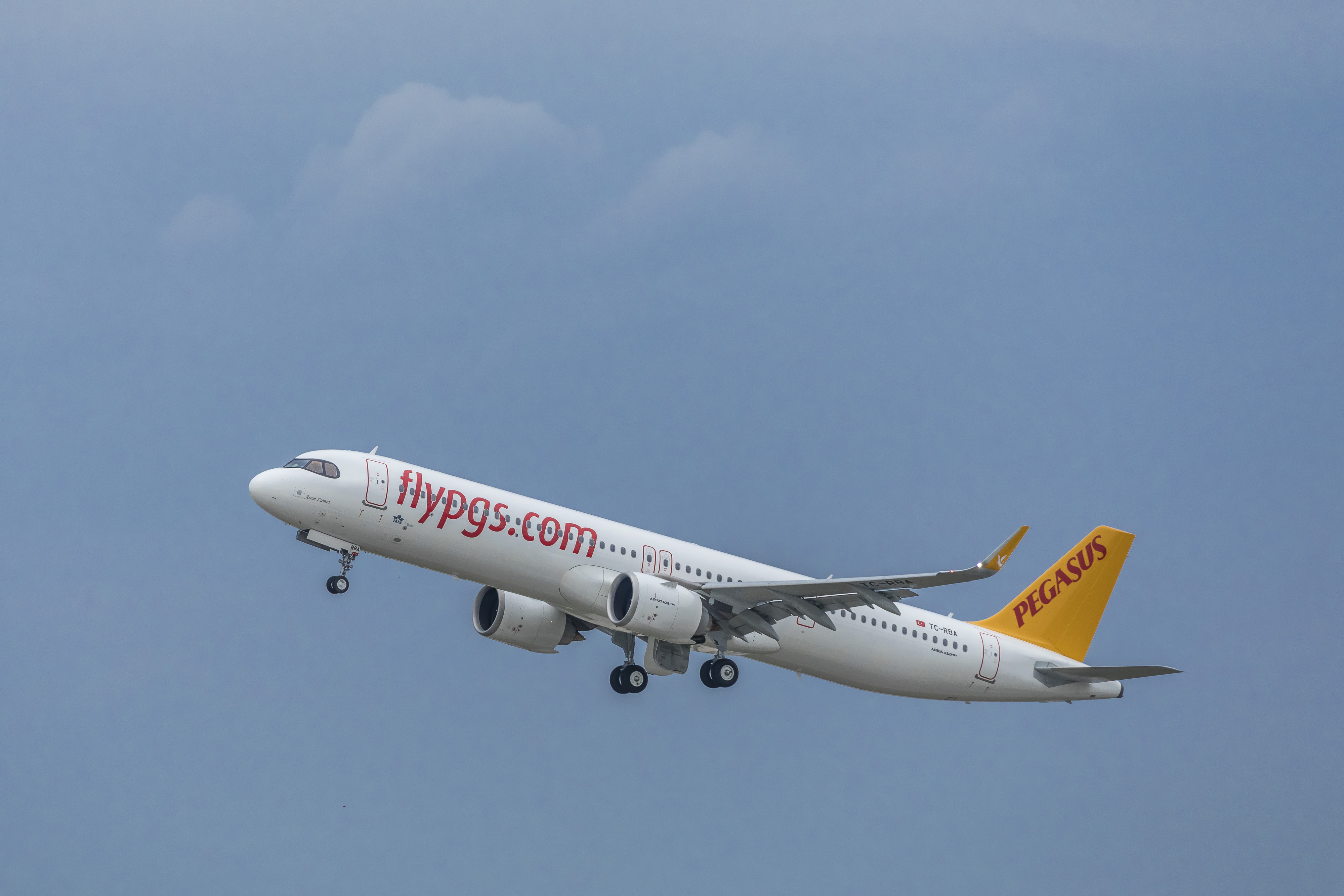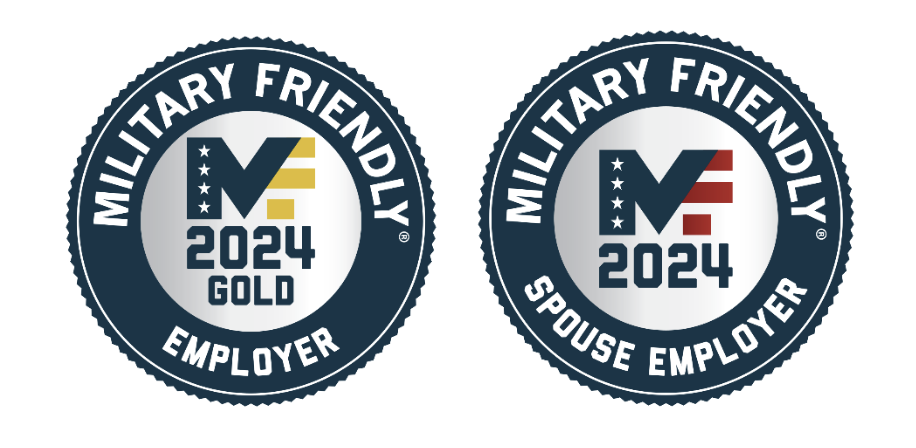 November 15, 2023
AAR earns 2024 Military Friendly® Employer designations
Wood Dale, Illinois — AAR CORP. (NYSE: AIR), a leading provider of aviation services to commercial and government operators, MROs, and OEMs, announced today that it has earned the 2024 Military Friendly® Gold Employer and Military Friendly® Spouse Employer designations.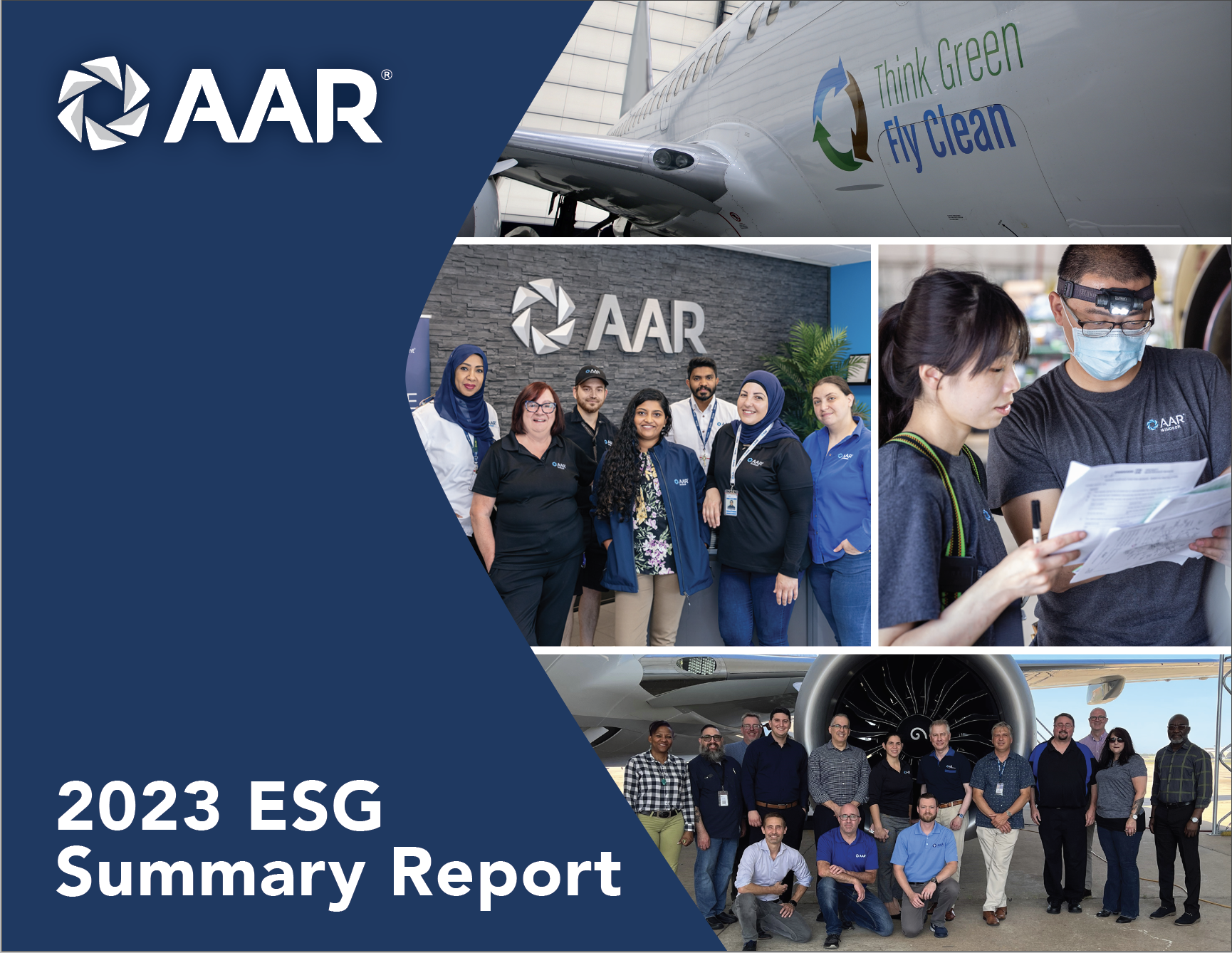 November 08, 2023
AAR launches 2023 ESG Summary Report
Wood Dale, Illinois — AAR CORP. (NYSE: AIR), a leading provider of aviation services to commercial and government operators, MROs, and OEMs, launched its 2023 ESG Summary Report, demonstrating the Company's continued efforts to focus on the environment, drive social responsibility, and govern with integrity.