U.S. Senator Gillibrand and AAR Announce Initiatives to Improve STEM Education and Fill Skills Gaps in Aviation
Global aviation and aerospace leader unveils partnerships to promote learning and workforce development
NEW YORK - Global aerospace industry leader AAR CORP. (NYSE: AIR) and U.S. Senator Kirsten Gillibrand (D-New York) announce combined efforts to strengthen STEM education programs in elementary, middle and high schools and to promote careers in aviation at AAR Aircraft Component Services in Garden City, NY.
In conjunction with Senator Gillibrand's education initiative, AAR unveiled a new program with the Westbury Union Free School District and the Cradle of Aviation Museum in Garden City as a part of its nationwide "Taking Flight" education initiative. The partnership will provide local students internships and access to STEM related careers.
According to the National Science Board's 2010 Science and Engineering Indicator, only 5 percent of American college graduates major in engineering, as opposed to 12 percent of European students and 20 percent of students in Asia. To address this imbalance, Senator Gillibrand has introduced the Engineering Education for Innovation Act (the E2 for Innovation Act), a targeted effort to increase the number of students who choose science and engineering as a career and maintain America's competitiveness in the world economy.
"With eight of the nine fastest growing industries requiring proficiency in STEM, we are relying on these students to be the leaders and innovators of tomorrow," Sen. Gillibrand said. "We need to teach our 3rd graders how to build a rocket, our 5th graders how to build a robot and our high school students how to turn those interests into successful careers."
"Aviation is a high-growth industry in need of skilled workers to fill job openings today and provide a pipeline of talent for the future," said David P. Storch, Chairman and Chief Executive Officer of AAR CORP. and a graduate of the Westbury Schools. "It is imperative that private industry works closely with its government representatives and academic institutions to promote education and put people to work. I commend the leadership that Senator Gillibrand and the Long Island community have shown in this effort."
The AAR program in New York is the latest in a series of Taking Flight national education initiatives that the Company is developing to introduce middle and high school students to exciting careers in aviation. The program includes participation in career days, field trips and paid internships at AAR locations across the country, including Miami; Indianapolis; Oklahoma City; Chicago; Hot Springs, AR; and Goldsboro, NC.
"The need for educated and technically skilled workers is a nationwide challenge and the workforce of tomorrow is in the classroom today," said Sam Gorman, Vice President and General Manager, AAR Aircraft Component Services — New York. "It is incumbent upon industry to connect the dots by bringing major players from government, education, industry and nonprofits together."
In 2007, the Westbury Union Free School District initiated a curriculum reform program to increase the number of students performing at advanced levels in math and the sciences and pursuing degrees in STEM. In collaboration with Adelphi University, SUNY Old Westbury and the Cradle of Aviation Museum, Westbury also formed a STEM Magnet School on the Cradle's campus in Garden City. Results from state and national tests indicate that participants in this program far outperform their peers. Westbury reports that participating students are more likely than their peers to report plans to pursue a STEM degree following graduation.
"I want to express my appreciation to Senator Gillibrand and AAR for offering these programs, which support our shared vision of fostering academic excellence and providing exciting career opportunities for our students," said Dr. Constance Snead, Superintendent of Westbury Schools.
Andy Parton, Director of the Cradle of Aviation Museum, added "AAR is taking a leadership role and setting an example for other aerospace companies by raising the profile of this critical need for skilled workers and by building strong partnerships to educate tomorrow's work force."
AAR recently commissioned a report, The Mid-skills Gap in Middle America: Building Today's Workforce, which focuses on ways to close the skills gaps in America's workforce that are creating barriers to hiring and job creation (www.aarcorp.com/mid-skills). The report offers AAR as a real-life example of a mid-sized, U.S.-based company working diligently to remove barriers to education, recruitment, training and economic growth.
About AAR
AAR is a global aftermarket solutions company that employs more than 6,000 people in over 20 countries. Based in Wood Dale, Illinois, AAR supports commercial aviation and government customers through two operating segments: Aviation Services and Expeditionary Services. AAR's Aviation Services include inventory management; parts supply; OEM parts distribution; aircraft maintenance, repair and overhaul; engineering services and component repair. AAR's Expeditionary Services include airlift operations; mobility systems; and command and control centers in support of military and humanitarian missions. More information can be found at www.aarcorp.com.


Contact
Media Team
Corporate Marketing & Communications
+1-630-227-5100
Editor@aarcorp.com



This press release contains certain statements relating to future results, which are forward-looking statements as that term is defined in the Private Securities Litigation Reform Act of 1995. These forward-looking statements are based on beliefs of Company management, as well as assumptions and estimates based on information currently available to the Company, and are subject to certain risks and uncertainties that could cause actual results to differ materially from historical results or those anticipated, including those factors discussed under Item 1A, entitled "Risk Factors", included in the Company's Form 10-K for the fiscal year ended May 31, 2018. Should one or more of these risks or uncertainties materialize adversely, or should underlying assumptions or estimates prove incorrect, actual results may vary materially from those described. These events and uncertainties are difficult or impossible to predict accurately and many are beyond the Company's control. The Company assumes no obligation to update any forward-looking statements to reflect events or circumstances after the date of such statements or to reflect the occurrence of anticipated or unanticipated events. For additional information, see the comments included in AAR's filings with the Securities and Exchange Commission.
Related news
See all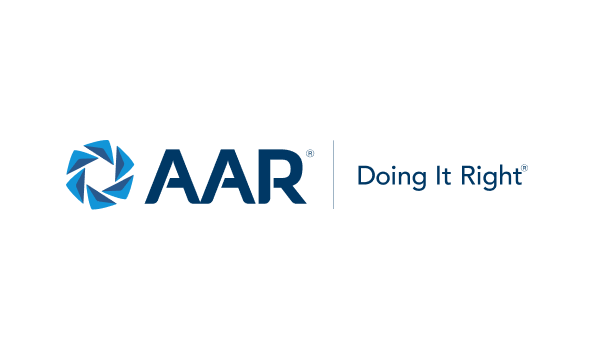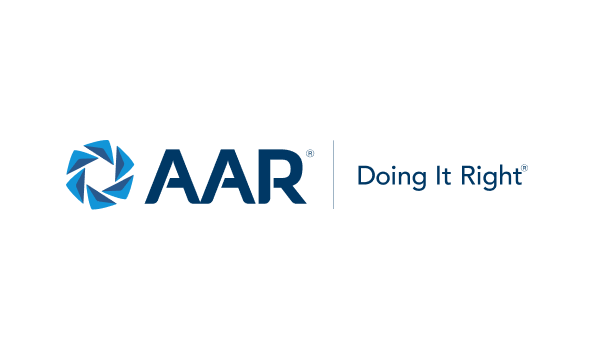 December 07, 2023
AAR to announce second quarter fiscal year 2024 results on December 21, 2023
Wood Dale, Illinois — AAR CORP. (NYSE: AIR), a leading provider of aviation services to commercial and government operators, MROs, and OEMs, today announced that it will release financial results for its second quarter of fiscal year 2024, ended November 30, 2023, after the close of the New York Stock Exchange trading session on Thursday, December 21, 2023.