AAR partners with City Colleges of Chicago to fill skills gaps in aviation
Trainers will help design, teach curriculum to create pathways to jobs

CHICAGO, /PRNewswire via COMTEX/ --AAR (NYSE: AIR) has been selected by Mayor Rahm Emanuel's Office as aviation industry partner for a new education to careers engagement strategy between the City Colleges of Chicago and private business to prepare residents for jobs in high-growth sectors.
AAR Chairman and CEO David P. Storch joined Mayor Emanuel for the announcement of the "Colleges to Careers" initiative, which will focus on building industry partnerships for careers in aviation, healthcare, logistics, hospitality and information technology. These high-growth sectors are in need of skilled workers to fill open positions today and to build a pipeline of talent for the future. The initiative will draw on its partners' knowledge and expertise to develop the definitive standard in industry credentials, drive job creation and help increase the competitiveness of Chicago-area companies.
"This initiative will have long-term benefits for the viability of Chicago's future workforce," Storch said. "It also will help to reduce employer costs for education and skills training on the job so that the people we hire are properly trained from Day One."
The Mayor's Office highlighted AAR's recent report The Mid-skills Gap in Middle America: Building Today's Workforce and the company's need to fill 600 positions requiring a high degree of specialization and FAA certification. (The report is available at www.aarcorp.com/mid-skills.) The mismatch between available jobs and employee qualifications has delayed hiring at companies poised to participate in the economic and jobs recovery, according to the findings.
Under the partnership, AAR will assist with designing curriculum at Olive-Harvey College for A&P mechanic and avionics careers; provide AAR professionals to help teach curriculum and introduce real-world knowledge of the industry; and offer internships, facility tours and interviews for jobs at its facilities in Indianapolis, IN, and Wood Dale, IL.
The aerospace mechanics certificate program will be offered at Olive-Harvey starting in the fall of 2012.
"The Colleges to Careers initiative is an excellent opportunity for AAR to introduce exciting careers in aviation to the next-generation workforce," Storch said. "It is imperative today that private industry work closely with academic institutions to develop industry-specific curriculum that is in line with business needs so we can put people to work faster. I commend the leadership that Mayor Emanuel and the City Colleges have shown in this effort."
There is no precedent for an initiative of this scale between private industry and an academic institution, according to Mayor Emanuel's Office. Other industry partners include BNSF Railway, UPS, Northwestern University Hospital, Walgreens, Baxter and the Metropolitan Chicago Healthcare Council.
About AAR
AAR is a leading provider of value-added products and services to the worldwide aerospace and government and defense industries. With facilities and sales locations around the world, AAR uses its close-to-the-customer business model to serve aviation and government and defense customers through four operating segments: Aviation Supply Chain; Maintenance, Repair and Overhaul; Structures and Systems; and Government and Defense Services. More information can be found at www.aarcorp.com.
AAR - Named One of The Most Trustworthy Companies by Forbes magazine.
Related news
See all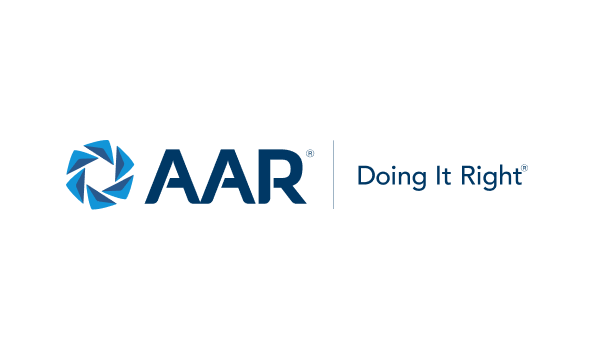 December 07, 2023
AAR to announce second quarter fiscal year 2024 results on December 21, 2023
Wood Dale, Illinois — AAR CORP. (NYSE: AIR), a leading provider of aviation services to commercial and government operators, MROs, and OEMs, today announced that it will release financial results for its second quarter of fiscal year 2024, ended November 30, 2023, after the close of the New York Stock Exchange trading session on Thursday, December 21, 2023.