AAR CORP. to Acquire Telair® International and Nordisk Aviation
Acquisition Combines the Strengths of Leading Commercial and Military Cargo Systems Providers
Elevates AAR's position as a commercial aerospace Tier-1 supplier
Positions the Company to capitalize on new commercial aircraft build cycles
Immediately accretive to earnings and margins
WOOD DALE, Ill.,/PRNewswire via COMTEX/ --AAR CORP. (NYSE: AIR) announced today that it has signed a definitive agreement to purchase Telair International GmbH (Telair) and Nordisk Aviation Products, AS (Nordisk) from Teleflex Incorporated (NYSE: TFX). The acquisition significantly adds to AAR's commercial manufacturing business and greatly enhances the Company's ability to capitalize on commercial aircraft build cycles as a Tier-1 supplier to Airbus and Boeing.
Telair is a leader in the design, manufacture and support of cargo loading systems for wide-body and narrow-body aircraft with established positions on the world's most popular current and next-generation passenger and freighter models. Telair provides standard container-based systems for Airbus A330/340 aircraft types, as well as the future Airbus A350 and recently launched Boeing 747-800. In addition, the business manufactures systems and components for the Boeing 737 and Airbus A320 families of aircraft, and for converted Boeing 767-300s and 747-400s. Approximately 40% of Telair's revenue is generated from aftermarket spares and support for its installed base of cargo systems. Telair operates from facilities in Germany, Sweden and Singapore. Nordisk designs and manufactures heavy-duty pallets and lightweight cargo containers for commercial airlines from facilities in Norway and China and also has a strong aftermarket position.
"The acquisition strengthens AAR's standing as a leading provider of Cargo Loading Systems to the global aerospace market," said David P. Storch, Chairman and Chief Executive Officer of AAR CORP. "Telair's position as a leading provider to the commercial market is an excellent complement to AAR's leadership position serving the military market. Telair systems are installed on more than 4,000 aircraft currently operating around the world, representing a significant aftermarket opportunity for the Company. We are very impressed with the operating teams at Telair and Nordisk and look forward to working closely with them to grow these businesses."
The purchase price of the acquisition is $280 million, which will be initially funded through the Company's existing revolving credit facility. The transaction is subject to customary closing conditions and is expected to be completed before the end of the calendar year. After closing, the Company will update its revised guidance for fiscal year 2012, which was provided on October 5, 2011 at the Company's Investor Day conference.
The transaction is expected to generate, on a full-year basis in fiscal year 2013, more than $225 million of revenue, be immediately accretive to margins and result in earnings accretion between $0.20 and $0.25 per diluted share, based on initial estimates of purchase accounting adjustments and excluding synergies resulting from the acquisition.
The businesses will operate as part of AAR's Structures and Systems segment. The combination of Telair and AAR Cargo Systems creates a formidable market leader in the design, production and servicing of aircraft cargo systems for both commercial and military platforms. Following the integration of these businesses, the Company expects to achieve significant operational synergies, leading to further margin improvements and accretion.
Acquisition Conference Call
AAR will hold a conference call to provide additional information for investors regarding the acquisition on Monday, October 24 at 10:00 a.m. CDT. The conference call can be accessed by calling 866-219-5268 from inside the U.S. or 703-639-1120 from outside the U.S. A replay of the conference call will also be available through Monday, October 31 by calling 888-266-2081 from inside the U.S. or 703-925-2533 from outside the U.S. (access code: 1556354).
AAR is a leading provider of products and value-added services to the worldwide aerospace and government and defense industries. With facilities and sales locations around the world, AAR uses its close-to-the-customer business model to serve customers through four operating segments: Aviation Supply Chain; Government and Defense Services; Maintenance, Repair and Overhaul; and Structures and Systems. More information can be found at www.aarcorp.com.
AAR - Named One of The Most Trustworthy Companies by Forbes magazine.
This press release contains certain statements relating to future results, which are forward-looking statements as that term is defined in the Private Securities Litigation Reform Act of 1995. These forward-looking statements are based on beliefs of Company management, as well as assumptions and estimates based on information currently available to the Company, and are subject to certain risks and uncertainties that could cause actual results to differ materially from historical results or those anticipated, including those factors discussed under Item 1A, entitled "Risk Factors", included in the Company's May 31, 2011 Form 10-K. Should one or more of these risks or uncertainties materialize adversely, or should underlying assumptions or estimates prove incorrect, actual results may vary materially from those described. These events and uncertainties are difficult or impossible to predict accurately and many are beyond the Company's control. The Company assumes no obligation to update any forward-looking statements to reflect events or circumstances after the date of such statements or to reflect the occurrence of anticipated or unanticipated events. For additional information, see the comments included in AAR's filings with the Securities and Exchange Commission.
Related news
See all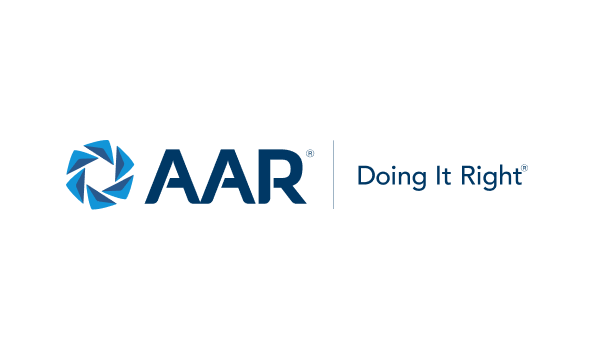 December 07, 2023
AAR to announce second quarter fiscal year 2024 results on December 21, 2023
Wood Dale, Illinois — AAR CORP. (NYSE: AIR), a leading provider of aviation services to commercial and government operators, MROs, and OEMs, today announced that it will release financial results for its second quarter of fiscal year 2024, ended November 30, 2023, after the close of the New York Stock Exchange trading session on Thursday, December 21, 2023.