General Peter Pace, Former Chairman of the Joint Chiefs of Staff, to Join AAR CORP. Board of Directors
WOOD DALE, Ill., /PRNewswire via COMTEX/ --AAR CORP. (NYSE: AIR) announced today that retired Marine General Peter Pace has been elected to serve on the Company's Board of Directors, effective January 18, 2011.
General Pace served as the 16th Chairman of the Joint Chiefs of Staff, the most senior position in the United States Armed Forces, from 2005 to 2007. As Chairman, he served as the principal military advisor to the President, Secretary of Defense, the National Security Council and the Homeland Security Council and was responsible for providing advice on U.S. operations in Iraq and Afghanistan.
"General Pace brings a global perspective and an unparalleled wealth of knowledge and leadership experience from his years of dedicated service in the U.S. military and as Chairman of the Joint Chiefs of Staff," said David P. Storch, Chairman and Chief Executive Officer of AAR CORP. "AAR is privileged to have General Pace join our Board and we look forward to his contributions and counsel as a director of the Company."
In June 2008, General Pace was presented with the Presidential Medal of Freedom, the nation's highest civilian award. He was recognized for his selfless service and visionary leadership as one of the United States' most respected and admired military officers.
"I am very impressed with AAR's position as a leading provider of products and services to the commercial aviation, government and defense markets," said General Pace. "I look forward to working closely with AAR's leadership to help strengthen the Company's businesses and its support for our nation and its allies."
General Pace served for more than 40 years in the U.S. Marine Corps and currently serves on the Secretary of Defense's Defense Policy Board. Pace is a graduate of the United States Naval Academy, holds a Master's Degree in Business Administration from George Washington University, attended the Harvard University Senior Executives in National and International Security program, and graduated from the National War College.
AAR is a leading provider of products and value-added services to the worldwide aerospace and government/defense industries. With facilities and sales locations around the world, AAR uses its close-to-the-customer business model to serve customers through four operating segments: Aviation Supply Chain; Government and Defense Services; Maintenance, Repair and Overhaul; and Structures and Systems. More information can be found at www.aarcorp.com.
Named one of The Most Trustworthy Companies by Forbes magazine.
Related news
See all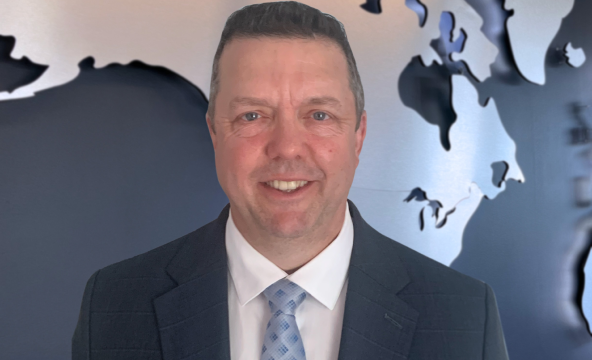 May 22, 2023
AAR names Tom Hoferer Vice President of Repair and Engineering Services
Wood Dale, Illinois — AAR CORP. (NYSE: AIR), a leading provider of aviation services to commercial and government operators, MROs, and OEMs, announced today it has selected Tom Hoferer as its Vice President of Repair and Engineering Services. In this role Hoferer will oversee the Company's Maintenance, Repair, and Overhaul (MRO) Services and Mobility Systems operations.