Bombardier Selects AAR for CSeries Aircraft Composite Flap Track Fairings
WOOD DALE, Ill., /PRNewswire via COMTEX/ -- AAR CORP. (NYSE: AIR) today announced that it has been selected by Bombardier Aerospace, Belfast to design and manufacture composite flap track fairings for the wings of the new CSeries family of commercial aircraft. The work will be performed by AAR Composites, which develops and fabricates advanced composite structures for a wide range of aviation and aerospace applications. The contract could be worth more than $90 million over the life of the program.
The CSeries aircraft, Bombardier's newest platform, is specifically designed for the 100- to 149- seat market. The aircraft will be built with 70 percent advanced lightweight structural materials, which contribute to the fuel efficiency, performance and extended range of the aircraft.
"AAR is proud to be included among the prestigious partners and suppliers supporting the development and production of the CSeries aircraft and helping to extend Bombardier's reach into the single-aisle mainline aircraft market," said Timothy J. Romenesko, President and Chief Operating Officer for AAR CORP. "We look forward to providing a highly efficient structural design that contributes to the CSeries aircraft's operating economics, reduced environmental impact and cost-effective operation."
Michael Ryan, Vice President and General Manager, Bombardier Aerospace, Belfast, said: "We are delighted that AAR now joins Bombardier's other US suppliers on the CSeries aircraft program who are providing high-tech components and systems that are at the center of US aviation expertise. We look forward to AAR's contribution to the development of the game-changing CSeries aircraft."
Bombardier Aerospace, Belfast is responsible for the development, design and manufacture of the advanced composites wings for the CSeries aircraft family. It has successfully assembled a preproduction demonstrator wing using its innovative Resin Transfer Infusion process, testing of which is due to get under way shortly.
AAR Composites has a 30-year history in the development, design, structural analysis, tooling, certification and fabrication of complex composite structures and a variety of specialized molded components. Located in Clearwater, Florida, AAR Composites recently expanded its manufacturing capabilities with the opening of a west coast facility in Sacramento, California. The expansion provides additional capacity for autoclave, oven, Resin Transfer Molding (RTM) and Vacuum Assisted Resin Transfer Molding (VARTM) processes.
AAR is a leading provider of products and value-added services to the worldwide aerospace and defense industry. With facilities and sales locations around the world, AAR uses its close-to-the-customer business model to serve airline and defense customers through three operating segments: Aviation Supply Chain; Maintenance, Repair and Overhaul; and Structures and Systems.
CSeries is a trademark of Bombardier Inc. or its subsidiaries.
This press release contains certain statements relating to future results, which are forward-looking statements as that term is defined in the Private Securities Litigation Reform Act of 1995. These forward-looking statements are based on beliefs of Company management, as well as assumptions and estimates based on information currently available to the Company, and are subject to certain risks and uncertainties that could cause actual results to differ materially from historical results or those anticipated, including those factors discussed under Item 1A, entitled "Risk Factors", included in the Company's May 31, 2009 Form 10-K. Should one or more of these risks or uncertainties materialize adversely, or should underlying assumptions or estimates prove incorrect, actual results may vary materially from those described. These events and uncertainties are difficult or impossible to predict accurately and many are beyond the Company's control. The Company assumes no obligation to update any forward-looking statements to reflect events or circumstances after the date of such statements or to reflect the occurrence of anticipated or unanticipated events. For additional information, see the comments included in AAR's filings with the Securities and Exchange Commission.
Related news
See all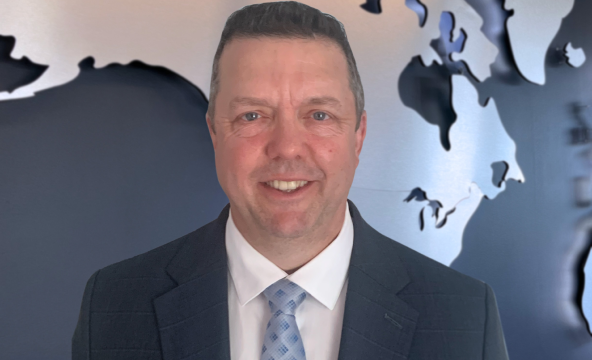 May 22, 2023
AAR names Tom Hoferer Vice President of Repair and Engineering Services
Wood Dale, Illinois — AAR CORP. (NYSE: AIR), a leading provider of aviation services to commercial and government operators, MROs, and OEMs, announced today it has selected Tom Hoferer as its Vice President of Repair and Engineering Services. In this role Hoferer will oversee the Company's Maintenance, Repair, and Overhaul (MRO) Services and Mobility Systems operations.