AAR to Relocate Airlift Group to Melbourne, Florida
Named as one of 'The Most Trustworthy Companies' by Forbes Magazine, AAR Reaches Major Milestones with the Transformation of New Airlift and Modifications Businesses.


WOOD DALE, Ill., /PRNewswire via COMTEX/ --AAR (NYSE: AIR) announced today that it has selected Melbourne, Fla. as the new location for its airlift services and specialized aircraft modifications businesses, which the Company acquired in April 2010. Since completing the acquisition, AAR has installed a new leadership team and is rebranding the businesses as part of its overall integration strategy.
"When we acquired Aviation Worldwide Services and its subsidiaries earlier this year, we shared our plans to relocate the operations, transform the leadership team with our people to instill AAR values and rebrand the business," said David P. Storch, Chairman and Chief Executive Officer of AAR CORP. "I'm very pleased with the progress our team has made toward these goals and I look forward to being an important part of Melbourne's business community and economy. I want to thank the State of Florida for their support and for working diligently to help make this move happen."
The business will move to hangars, facilities and offices at and near Melbourne International Airport. The relocation will be conducted in phases and is expected to be completed by spring 2011. AAR will establish an on-site management team and begin hiring select positions immediately. The business is expected to create as many as 225 jobs by the end of 2012.
The business will operate as AAR Airlift Group, with airlift services provided by AAR Airlift and specialized aircraft modifications performed by AAR Aircraft Services - Melbourne. AAR Airlift Group is led by Jeffrey Schloesser, a former U.S. Army major general with more than 20 years of senior-level leadership and operations experience, which includes leading the Army's modernization and transformation plan for a fleet of 4,000 aircraft and 76,000 personnel.
AAR collaborated with elected officials from the State, economic development groups and the city of Melbourne to identify locations that would support AAR's requirement for world-class flight operations, warehousing and administrative facilities and to develop a partnership to ensure the future growth of the business.
"Aviation and aerospace is one of Florida's targeted industries for stimulating economic growth and diversification; therefore, AAR's entry is in line with our expansion strategy for this key sector," said John Adams Jr., president & CEO of Enterprise Florida, the state's principal economic development organization. "This project has exemplified Florida's competitiveness; our ability to attract progressive and innovative businesses as we compete in the global economy."
Senate President-designate, Mike Haridopolos said, "We are pleased to welcome a company of AAR's recognized quality and expertise to the Space Coast. Its relocation to Florida will create high-quality jobs, provide an instant economic boost, and solidify the leadership of the Space Coast in the defense and aerospace sectors."
"This is fantastic news for the Space Coast," said U.S. Sen. Bill Nelson, who urged the company to relocate its airlift operations to Melbourne. "This move will bring much needed jobs to the area and provide a boost to the local economy. I applaud AAR's decision to select Melbourne as the home for their airlift group."
"Companies like AAR will create the types of jobs we need in Florida during this critical time of transition in the aerospace industry," noted State Senator Thad Altman, who represents East Central Florida. "In addition, the technological expertise and capabilities of AAR could lead to a terrific partnership with the state of Florida in areas such as emergency management preparation and civil defense."
"AAR is a highly respected, very successful company and we knew that this project would be extremely competitive," said Lynda Weatherman, President and Chief Executive Officer, Economic Development Commission of Florida's Space Coast. "We developed a creative package that showcased the Space Coast's core capabilities, including the tax advantage benefits of a Florida location. We are delighted that AAR recognized our competitive advantages and look forward to the company's success here at the Space Coast."
"AAR is a great example of the type of company that will help Florida diversify its aerospace economy to position for success in the coming months and years," noted Space Florida President Frank DiBello. "This company is well-established in the defense industry and will bring continued innovation to Florida's aerospace industry. We are extremely pleased to welcome them to the Space Coast."
AAR currently has facilities in Clearwater, Jacksonville, Medley and Miami, employing 1,200 highly-skilled workers and contributing approximately $150 million annually in economic impact to the state of Florida. At full employment, the new Melbourne location is projected to add an additional $42.3 million to the state's economy.
"All over the country communities are working hard to land companies of AAR's caliber. We're fortunate Melbourne International Airport was chosen as the site for this significant expansion. It's good for Melbourne. It's good for the region," said Harry Goode, Mayor of Melbourne and Chairman, Melbourne Airport Authority.
AAR is a leading provider of products and value-added services to the worldwide aerospace and government/defense industry. With facilities and sales locations around the world, AAR uses its close-to-the-customer business model to serve aviation and government/defense customers through four operating segments: Aviation Supply Chain; Government and Defense Services; Maintenance, Repair and Overhaul; and Structures and Systems. More information can be found at www.aarcorp.com.
AAR -- named one of The Most Trustworthy Companies by Forbes magazine.
This press release contains certain statements relating to future results, which are forward-looking statements as that term is defined in the Private Securities Litigation Reform Act of 1995. These forward-looking statements are based on beliefs of Company management, as well as assumptions and estimates based on information currently available to the Company, and are subject to certain risks and uncertainties that could cause actual results to differ materially from historical results or those anticipated, including those factors discussed under Item 1A, entitled "Risk Factors", included in the Company's May 31, 2010 Form 10-K. Should one or more of these risks or uncertainties materialize adversely, or should underlying assumptions or estimates prove incorrect, actual results may vary materially from those described. These events and uncertainties are difficult or impossible to predict accurately and many are beyond the Company's control. The Company assumes no obligation to update any forward-looking statements to reflect events or circumstances after the date of such statements or to reflect the occurrence of anticipated or unanticipated events. For additional information, see the comments included in AAR's filings with the Securities and Exchange Commission.
Related news
See all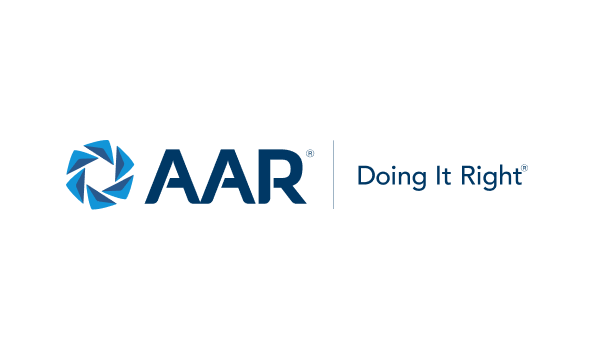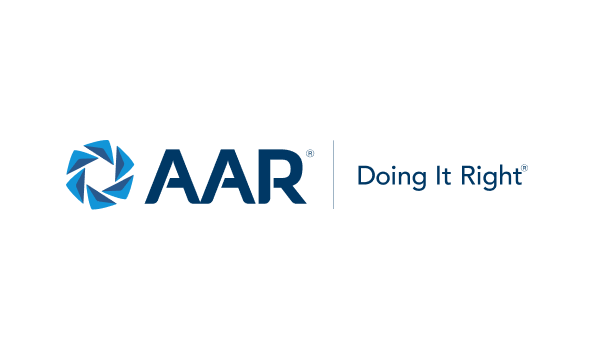 December 07, 2023
AAR to announce second quarter fiscal year 2024 results on December 21, 2023
Wood Dale, Illinois — AAR CORP. (NYSE: AIR), a leading provider of aviation services to commercial and government operators, MROs, and OEMs, today announced that it will release financial results for its second quarter of fiscal year 2024, ended November 30, 2023, after the close of the New York Stock Exchange trading session on Thursday, December 21, 2023.