AAR Receives Order for 30 Lockheed C-130 Cargo Systems
WOOD DALE, Ill., /PRNewswire via COMTEX/ --AAR (NYSE: AIR) announced today that its Cargo Systems division received a purchase order to manufacture and supply C-130 cargo handling systems and spares components for thirty Lockheed C-130 Hercules aircraft.
The AAR cargo systems facilitate the loading, securing, unloading and in-flight release of military-style pallets, including low-altitude parachute extractions. AAR has been manufacturing C-130 cargo systems since 1968 and has delivered 1,280 of the specially-designed systems for the worldwide fleet of C-130 aircraft.
Vin Misciagna, Vice President and General Manager of AAR Cargo Systems, said, "Our experience and capabilities with the C-130 enable us to provide a cost-effective, high-value solution for the conversion and ongoing operation of the C-130 fleet."
For more than 40 years, AAR has been at the forefront of cargo system development and manufacturing, beginning with the design of the C-130 aerial delivery cargo system. Today, AAR offers a complete line of cargo systems for established and emerging military transport aircraft and the Company has earned a position among the top 100 defense contractors in the world.
AAR received the purchase order from B&G Industries, LLC, a leading provider of Military and Commercial aircraft repair and modification services to both military and commercial customers. B&G specializes in the repair of major structural damage, mission specific modifications, and military depot-level maintenance. B&G Industries also provides full NDT services, performs heavy checks and avionics installations, and offers precision manufacturing services. B&G Industries, LLC is located at 2441 Hwy 20 West, Greybull, WY 82426. For more information, please see www.bgiaviation.com.
AAR is a leading provider of value-added products and services to the worldwide aerospace and government/defense industries. With facilities and sales locations around the world, AAR uses its close-to-the-customer business model to serve aviation and government/defense customers through four operating segments: Aviation Supply Chain; Maintenance, Repair and Overhaul; Structures and Systems; and Government and Defense Services. More information can be found at www.aarcorp.com.
AAR - Named one of The Most Trustworthy Companies by Forbes magazine.
Related news
See all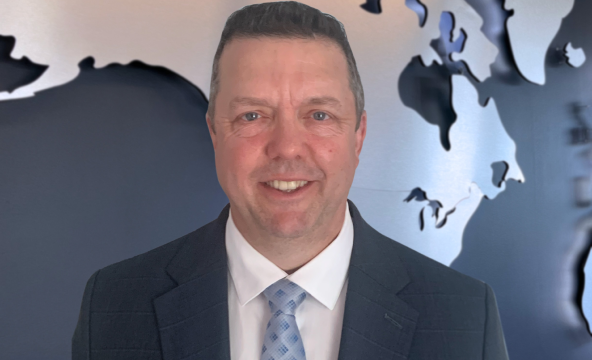 May 22, 2023
AAR names Tom Hoferer Vice President of Repair and Engineering Services
Wood Dale, Illinois — AAR CORP. (NYSE: AIR), a leading provider of aviation services to commercial and government operators, MROs, and OEMs, announced today it has selected Tom Hoferer as its Vice President of Repair and Engineering Services. In this role Hoferer will oversee the Company's Maintenance, Repair, and Overhaul (MRO) Services and Mobility Systems operations.