AAR Awarded $450 Million Task Order Under New USTRANSCOM Contract
WOOD DALE, Ill., /PRNewswire via COMTEX/ --AAR (NYSE: AIR) announced today that it has been awarded a task order to provide airlift services under the U.S. Transportation Command's (USTRANSCOM) new long-term, multi-billion-dollar Indefinite Delivery/Indefinite Quantity (IDIQ) contract for rotary-wing airlift in Afghanistan. The task order has a one-year initial term with four one-year renewal options and is valued at approximately $450 million over the five-year term. AAR was awarded six of eighteen aircraft included as part of USTRANSCOM's initial requirement for the program.
"Our selection reflects the U.S. Government's confidence in AAR and its ability to provide mission-critical airlift in support of our nation's priorities," said David P. Storch, Chairman and Chief Executive Officer of AAR CORP. "We are exceptionally proud to be a partner with USTRANSCOM and the Department of Defense and are committed to providing the very best solutions for mobilizing and sustaining operations in a variety of challenging environments."
Per the IDIQ contract, AAR is now approved to provide support in all three airlift categories: medium, heavy and super-heavy. To support the new program, AAR will be acquiring two new super-heavy lift S-92 rotary-wing aircraft from Sikorsky and adding four heavy-lift Sikorsky S-61s to its fleet. The aircraft are expected to be deployed between December 2010 and February 2011. AAR is currently supporting operations in Afghanistan with 15 fixed-wing and 17 medium- and heavy-lift rotary-wing aircraft.
Storch continued, "Since acquiring AWS in April, we've made a number of significant improvements and continue to invest in the business. We strengthened the leadership team with several key appointments, including hiring Jeffrey Schloesser to lead the business. Jeff is a retired U.S. Army major general with extensive experience leading large-scale airlift operations and optimizing fixed-wing and rotary-wing aircraft fleets. Our prudent investments in assets and inventory have enabled us to grow the business while ensuring our ability to meet our customers' critical airlift requirements."
AAR is a leading provider of products and value-added services to the worldwide aerospace and government/defense industry. With facilities and sales locations around the world, AAR uses its close-to-the-customer business model to serve aviation and government/defense customers through four operating segments: Aviation Supply Chain; Government and Defense Services; Maintenance, Repair and Overhaul; and Structures and Systems. More information can be found at www.aarcorp.com.
AAR -- named one of the "Most Trustworthy Companies" for 2010 by Forbes magazine.
This press release contains certain statements relating to future results, which are forward-looking statements as that term is defined in the Private Securities Litigation Reform Act of 1995. These forward-looking statements are based on beliefs of Company management, as well as assumptions and estimates based on information currently available to the Company, and are subject to certain risks and uncertainties that could cause actual results to differ materially from historical results or those anticipated, including those factors discussed under Item 1A, entitled "Risk Factors", included in the Company's May 31, 2010 Form 10-K. Should one or more of these risks or uncertainties materialize adversely, or should underlying assumptions or estimates prove incorrect, actual results may vary materially from those described. These events and uncertainties are difficult or impossible to predict accurately and many are beyond the Company's control. The Company assumes no obligation to update any forward-looking statements to reflect events or circumstances after the date of such statements or to reflect the occurrence of anticipated or unanticipated events. For additional information, see the comments included in AAR's filings with the Securities and Exchange Commission.
Related news
See all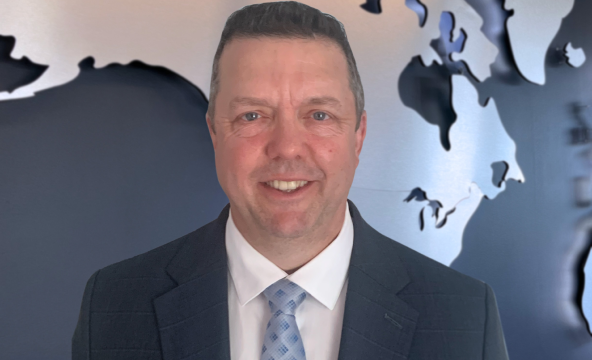 May 22, 2023
AAR names Tom Hoferer Vice President of Repair and Engineering Services
Wood Dale, Illinois — AAR CORP. (NYSE: AIR), a leading provider of aviation services to commercial and government operators, MROs, and OEMs, announced today it has selected Tom Hoferer as its Vice President of Repair and Engineering Services. In this role Hoferer will oversee the Company's Maintenance, Repair, and Overhaul (MRO) Services and Mobility Systems operations.