DevMar Associates to Distribute AAR Mobility Systems' Contingency Response Communication System
WOOD DALE, Ill.,
/PRNewswire-FirstCall via COMTEX/ -- AAR (NYSE: AIR) announced today that it has entered into a distribution agreement with DevMar Associates to promote and sell AAR's Contingency Response Communication System (CRCS). The AAR CRCS provides local, state and federal government agencies with a simple to operate, totally interoperable communications solution that bridges the communication gaps between first responder agencies and various levels of command and control.
"AAR is looking forward to working with Dennis DuVal and his team at DevMar Associates," said Lee Krantz, Vice President and General Manager of AAR Mobility Systems. "Dennis' extensive background working with government agencies at many different levels, combined with his knowledge of the communications requirements during a disaster and experience as Chief of Police of Syracuse, NY gives him solid credibility and makes him a natural fit to represent the CRCS in the marketplace."
"AAR has developed a very capable and dependable product in the CRCS," said Dennis DuVal, President of DevMar Associates. "We are excited about bringing this product to the marketplace as a solution to the disaster communications needs of municipalities and federal agencies across the country."
The CRCS is an IP-based, agency-neutral solution that allows first responders to communicate and exchange information with radio interoperability, live streaming video, wireless Internet and VoIP services. Potential operators include military, firefighters, law enforcement, National Guard, Department of Homeland Security and other organizations involved in disaster recovery activity.
About DevMar Associates
DevMar Associates is a consulting and technology firm specializing in public safety processes and the appropriate technologies and training used to support those processes. We provide consulting services, training and software products to Public Safety agencies, Homeland Security organizations and Private Sector companies concerned with public safety issues. Our mission is to assist clients in combining the right skills with the appropriate technology to help increase the Public's safety as well as the safety of First Responders. DevMar Associates is based in Syracuse, New York. DevMar Associates is a federally certified (8a) and New York State Certified MBE company.
About AAR
AAR is a leading provider of products and value-added services to the worldwide aerospace and defense industry. With facilities and sales locations around the world, AAR uses its close-to-the customer business model to serve aviation and defense customers through four operating segments: Aviation Supply Chain; Maintenance, Repair & Overhaul; Structures & Systems and Aircraft Sales & Leasing. More information can be found at www.aarcorp.com.
Related news
See all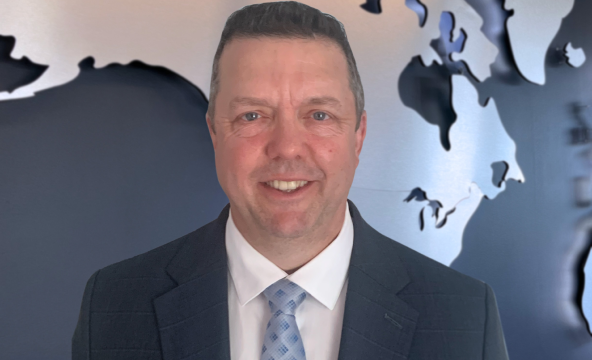 May 22, 2023
AAR names Tom Hoferer Vice President of Repair and Engineering Services
Wood Dale, Illinois — AAR CORP. (NYSE: AIR), a leading provider of aviation services to commercial and government operators, MROs, and OEMs, announced today it has selected Tom Hoferer as its Vice President of Repair and Engineering Services. In this role Hoferer will oversee the Company's Maintenance, Repair, and Overhaul (MRO) Services and Mobility Systems operations.