Boeing Reconfirms Acceptability of Painted Landing Gear Truck Beam Inner Surfaces
WOOD DALE, Ill., /PRNewswire-FirstCall/ -- AAR CORP. (NYSE: AIR) announced today that The Boeing Company has issued a Multi Operator Message ("MOM") to its 707, 747, 757 and 767 customers, dated April 8, 2008, referencing the FAA South Florida FSDO notice (UPN No. 2008-S2008 0110024) issued on March 25, 2008 ("FAA Notice") regarding enamel paint applied by AAR to the inside surfaces of the respective aircraft main landing gear ("MGL") truck beams.
The MOM reconfirms the enamel applied by AAR as a top coat to the inner diameter of landing gear truck beams "...to be equivalent to drawing finish requirements and can be considered acceptable subject to all other standard overhaul processes and applicable CMM [Component Maintenance Manual] instructions being followed at the time of the overhaul."
Boeing also stated in the MOM that while the preferred finishing method described in the applicable truck beam CMMs for 747, 757 and 767 aircraft does not require an enamel top coat "...the presence of enamel top coat is not detrimental and is equivalent to the design finish and hence type design." for these aircraft models. They further stated that "For all 707 model aircraft, the design finish scheme [described in the 707 CMM] includes both primer and enamel paint in the inner diameter of the truck beam". Accordingly, a top coat of enamel as used by AAR is required on the inner surface of 707 landing gear truck beams. In deference to Boeing's preferred finishing method, AAR Landing Gear Services discontinued applying the enamel top coat to internal truck beam surfaces of 747,757 and 767 landing gear earlier this year.
FAA approval of enamel coating on MGL truck beam inner surfaces is available through the issuance of an FAA Form 8100-9 upon customer request to Boeing. The FAA is reviewing the Boeing top coating equivalency determination in the MOM for its effect on the UPN. The Company expects no contingent liability or financial penalties related to the FAA Notice.
AAR, which has been operating FAA approved Repair Stations since 1968, and its over 6,100 employees are committed to complying with high industry standards and regulatory requirements which are designed to ensure the safety of the flying public. AAR has and will continue to work diligently with Boeing and the FAA to clarify and resolve this issue with out disruption to its customers.
AAR is a leading provider of products and value-added services to the worldwide aerospace and defense industry. With facilities and sales locations around the world, AAR uses its close-to-the-customer business model to serve aviation and defense customers through four operating segments: Aviation Supply Chain; Maintenance, Repair and Overhaul; Structures and Systems; and Aircraft Sales and Leasing. More information can be found at http://www.aarcorp.com.
This press release contains certain statements relating to future results, which are forward-looking statements as that term is defined in the Private Securities Litigation Reform Act of 1995. These forward-looking statements are based on beliefs of Company management, as well as assumptions and estimates based on information currently available to the Company, and are subject to certain risks and uncertainties that could cause actual results to differ materially from historical results or those anticipated, including those factors discussed under Item 1A, entitled "Risk Factors", included in the Company's May 31, 2007 Form 10-K. Should one or more of these risks or uncertainties materialize adversely, or should underlying assumptions or estimates prove incorrect, actual results may vary materially from those described. These events and uncertainties are difficult or impossible to predict accurately and many are beyond the Company's control. The Company assumes no obligation to publicly release the result of any revisions that may be made to any forward-looking statements to reflect events or circumstances after the date of such statements or to reflect the occurrence of anticipated or unanticipated events. For additional information, see the comments included in AAR's filings with the Securities and Exchange Commission.


CONTACT:
Chris Mason, Director of Corporate Communications for AAR CORP.
+1-630-227-2062
chris.mason@aarcorp.com
Related news
See all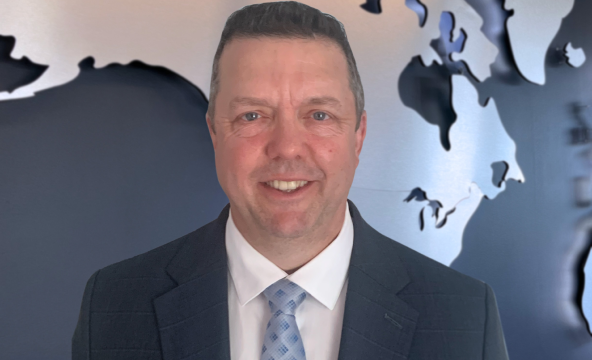 May 22, 2023
AAR names Tom Hoferer Vice President of Repair and Engineering Services
Wood Dale, Illinois — AAR CORP. (NYSE: AIR), a leading provider of aviation services to commercial and government operators, MROs, and OEMs, announced today it has selected Tom Hoferer as its Vice President of Repair and Engineering Services. In this role Hoferer will oversee the Company's Maintenance, Repair, and Overhaul (MRO) Services and Mobility Systems operations.