AAR SUMMA Technology Earns Recognition as a John Deere 'Partner-level Supplier'
WOOD DALE, Ill., /PRNewswire-FirstCall/ -- AAR CORP. (NYSE: AIR) today announced that AAR SUMMA Technology has earned recognition as a Partner-level supplier for 2008 in the John Deere Achieving Excellence Program. The Partner-level status is Deere & Company's highest supplier rating. AAR SUMMA Technology's facility in Lebanon, Kentucky was selected for the honor in recognition of its dedication to providing products and service of outstanding quality as well as its commitment to continuous improvement. Company employees accepted the recognition during a ceremony held on February 19, 2008 in Davenport, Iowa.
AAR SUMMA Technology is a supplier of axles and other critical tractor components to John Deere's operation in Greenville, Tenn.
"We strive to provide our customers with quality precision-manufactured components and consistently high levels of customer service," said Terry Stinson, group vice president of AAR's Structures and Systems Division. "The excellent performance and this prestigious recognition from such a valued customer serve as testaments to the great team we have in place at AAR SUMMA Technology."
Suppliers who participate in the Achieving Excellence program are evaluated annually in several key performance categories, including quality, cost management, delivery, technical support and wavelength, which is a measure of responsiveness. John Deere Supply Management created the program in 1991 to provide a supplier evaluation and feedback process that promotes continuous improvement.
AAR acquired SUMMA Technology in December 2007 as part of the Company's strategy to broaden its product offerings, diversify is customer base and expand in to new markets. AAR SUMMA Technology currently provides precision machining, fabrication, welding and engineering services in support of F-35, F-22, F-16, F-18, C-130 and Gulfstream Aircraft, the Expeditionary Fighting Vehicle (EFV) and various missile, space and commercial programs.
AAR SUMMA Technology operates as part of AAR's Structures and Systems segment, which accounts for 27 percent of the Company's sales. AAR is a leading provider of products and value-added services to the worldwide aviation and defense industry. With facilities and sales locations around the world, AAR uses its close-to-the-customer business model to serve airline and defense customers through four operating segments: Aviation Supply Chain; Maintenance, Repair and Overhaul; Structures and Systems and Aircraft Sales and Leasing. More information can be found at http://www.aarcorp.com.


CONTACT:
Chris Mason, Director, Corporate Communications of AAR CORP.
+1-630-227-2062
chris.mason@aarcorp.com
Related news
See all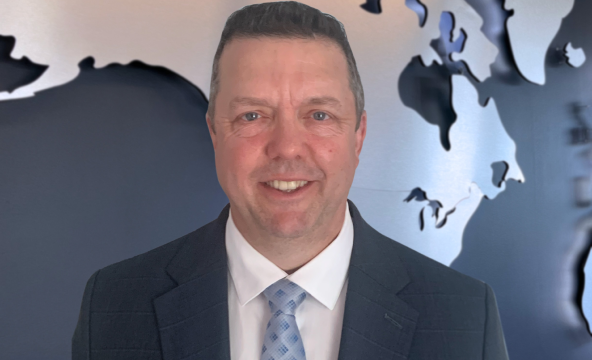 May 22, 2023
AAR names Tom Hoferer Vice President of Repair and Engineering Services
Wood Dale, Illinois — AAR CORP. (NYSE: AIR), a leading provider of aviation services to commercial and government operators, MROs, and OEMs, announced today it has selected Tom Hoferer as its Vice President of Repair and Engineering Services. In this role Hoferer will oversee the Company's Maintenance, Repair, and Overhaul (MRO) Services and Mobility Systems operations.