AAR Responds to Inquiries Concerning Settlement of Air Philippines Accident Lawsuit
WOOD DALE, Ill., /PRNewswire-FirstCall/ -- AAR CORP. (NYSE: AIR) responding to inquiries today stated that insurers for Air Philippines have entered into a final settlement with all eligible plaintiffs in a lawsuit regarding an April 2000 accident involving an Air Philippines Boeing 737-200 aircraft in Davao, Mindanao, Republic of the Philippines. AAR Parts Trading, Inc., an AAR CORP. operating subsidiary, was one of the named defendants in the lawsuit.
The settlement was negotiated and entered into by Air Philippines' insurers who will pay the agreed settlement amount, as well as all defense and court costs of the lawsuit, pursuant to contractual indemnification obligations. The AAR subsidiary was fully indemnified by Air Philippines and its insurers, and the settlement will have no financial impact on AAR or its insurers. The settlement involved no admission of liability by any party in the lawsuit.
The aircraft, operated by Air Philippines under a long-term finance lease, was owned by another named defendant at the time of the accident in April 2000. AAR's subsidiary purchased the aircraft, which was maintained and operated by a U.S. airline, in November 1998. The subsidiary subsequently leased the aircraft to Air Philippines and sold the aircraft and lease to an unrelated third party U.S. financial institution, which became owner/lessor of the aircraft days after delivery of the aircraft to Air Philippines in early 1999.
At the time of delivery to Air Philippines, the aircraft was certified airworthy and complied with all applicable U.S. government and Philippine maintenance, airworthiness and export requirements, and was in safe operating condition. Immediately prior to delivery, the aircraft was inspected and had had maintenance performed including a "C" maintenance check, and an Export Certificate of Airworthiness was issued by a Designated Airworthiness Representative of the Federal Aviation Administration. The Philippine Department of Transportation, Air Transportation Office also issued a Certificate of Airworthiness for the aircraft upon its import into the Philippines. At the time the aircraft was leased to Air Philippines, and at all times prior to the accident, the aircraft was equipped with a Mark VII "classic" Ground Proximity Warning System ("GPWS"). This GPWS complied with all applicable U.S. Federal Aviation Regulations as well as Philippines regulations in effect at the time of the lease and delivery of the aircraft as well as at the time of the accident.
According to the report of the Independent Investigation Committee appointed by the president of the Philippines to investigate the April 2000 accident, the accident was caused by the pilots' loss of situational awareness while on approach to Davao, which led to the aircraft colliding with terrain approximately three miles northeast of the airfield. The Independent Investigation Committee specifically found that there was no evidence of any structural or mechanical defect that may have contributed to the cause of the accident.
This press release contains certain statements relating to future results, which are forward-looking statements as that term is defined in the Private Securities Litigation Reform Act of 1995. These forward-looking statements are based on beliefs of Company management, as well as assumptions and estimates based on information currently available to the Company, and are subject to certain risks and uncertainties that could cause actual results to differ materially from historical results or those anticipated, including those factors discussed under Item 1A, entitled "Risk Factors", included in the Company's May 31, 2007 Form 10-K. Should one or more of these risks or uncertainties materialize adversely, or should underlying assumptions or estimates prove incorrect, actual results may vary materially from those described. These events and uncertainties are difficult or impossible to predict accurately and many are beyond the Company's control. The Company assumes no obligation to publicly release the result of any revisions that may be made to any forward-looking statements to reflect events or circumstances after the date of such statements or to reflect the occurrence of anticipated or unanticipated events. For additional information, see the comments included in AAR's filings with the Securities and Exchange Commission.


CONTACT:
Richard J. Poulton, Vice President, Chief Financial Officer of AAR CORP.
+1-630-227-2075
rpoulton@aarcorp.com
Related news
See all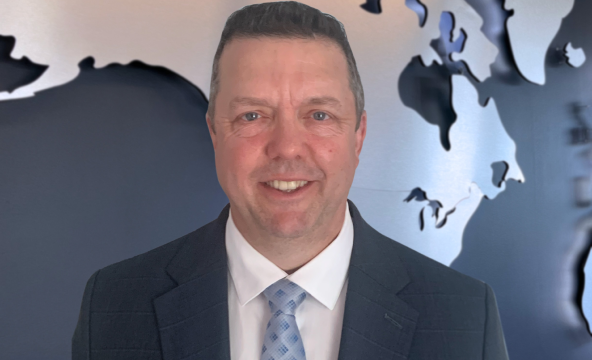 May 22, 2023
AAR names Tom Hoferer Vice President of Repair and Engineering Services
Wood Dale, Illinois — AAR CORP. (NYSE: AIR), a leading provider of aviation services to commercial and government operators, MROs, and OEMs, announced today it has selected Tom Hoferer as its Vice President of Repair and Engineering Services. In this role Hoferer will oversee the Company's Maintenance, Repair, and Overhaul (MRO) Services and Mobility Systems operations.