AAR Responds to FAA UPN Notification
WOOD DALE, Ill., /PRNewswire-FirstCall/ -- AAR CORP. (NYSE: AIR) today responded to a South Florida FAA FSDO notice (UPN No. 2008-S20080110024, dated March 25, 2008) regarding enamel paint applied to the inside surfaces of Boeing 707, 747, 757 and 767 main landing gear (MLG) truck beams.
Painting the internal bore of landing gear beams has been an industry standard practice for years. The paint is applied as an additional layer of protection against the environment, thereby inhibiting corrosion from forming. While, the requirement to paint the internal bore, previously contained in the Boeing manual has been dropped as a requirement, painting of the internal bore continued to be a standard industry practice.
In July 2001, a major U.S. carrier was specifically given approval from the FAA to apply enamel paint to the inner surface of MLG truck beams and they continue to do so. Additionally, Boeing has advised AAR and the FAA that painting as an alternate finish application, as noted in the UPN, should be considered equivalent to the maintenance manual requirement provided the other overhaul instructions are followed. Boeing also advised that the alternate finish scheme is not considered to be a time limited repair and overhaul intervals should continue as scheduled.
The FAA referenced an airworthiness directive in the UPN, which it appears is not applicable to the application of paint to the inside surfaces of MLG truck beams. Rather, the airworthiness directive applies to operators of 757-200s and -300s with respect to periodic in-service landing gear inspections designed to ensure that the aft drain hole of the main landing gear truck beam is clear. The enamel paint applied to the inner surface of the truck beam, is not the subject of the airworthiness directive and the paint does not extend to the area where the drain hole is located. When performing MLG overhauls pursuant to the maintenance manual, AAR complies with the airworthiness directive and related alert service bulletins on behalf of the operator and ensures that the drain hole, which is the subject of the referenced airworthiness directive, is open.
The FAA notice does not require taking any corrective action nor does it change the time a landing gear with painted interior surfaces can remain in service nor does it require the removal of any landing gear from service.
This press release contains certain statements relating to future results, which are forward-looking statements as that term is defined in the Private Securities Litigation Reform Act of 1995. These forward-looking statements are based on beliefs of Company management, as well as assumptions and estimates based on information currently available to the Company, and are subject to certain risks and uncertainties that could cause actual results to differ materially from historical results or those anticipated, including those factors discussed under Item 1A, entitled "Risk Factors", included in the Company's May 31, 2007 Form 10-K. Should one or more of these risks or uncertainties materialize adversely, or should underlying assumptions or estimates prove incorrect, actual results may vary materially from those described. These events and uncertainties are difficult or impossible to predict accurately and many are beyond the Company's control. The Company assumes no obligation to publicly release the result of any revisions that may be made to any forward-looking statements to reflect events or circumstances after the date of such statements or to reflect the occurrence of anticipated or unanticipated events. For additional information, see the comments included in AAR's filings with the Securities and Exchange Commission.


CONTACT:
Chris Mason, Director of Corporate Communications of AAR CORP.
+1-630-227-2062
chris.mason@aarcorp.com
Related news
See all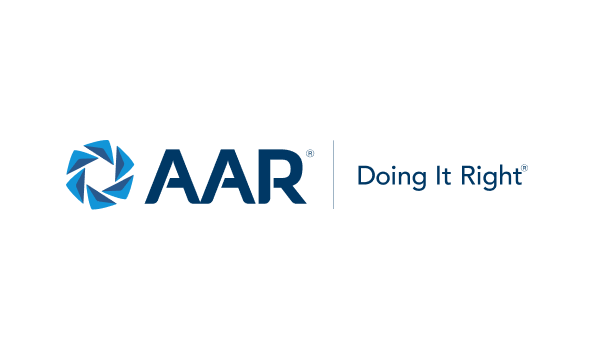 December 07, 2023
AAR to announce second quarter fiscal year 2024 results on December 21, 2023
Wood Dale, Illinois — AAR CORP. (NYSE: AIR), a leading provider of aviation services to commercial and government operators, MROs, and OEMs, today announced that it will release financial results for its second quarter of fiscal year 2024, ended November 30, 2023, after the close of the New York Stock Exchange trading session on Thursday, December 21, 2023.