AAR CORP. Calls For Redemption of 2.875% Convertible Senior Notes
WOOD DALE, Ill., /PRNewswire-FirstCall/ -- AAR CORP. (NYSE: AIR) announced today that on February 12, 2008 (the "Redemption Date"), it will redeem in full the Company's 2.875% Convertible Senior Notes due February 1, 2024 (the "Notes"). The aggregate principal amount of the Notes outstanding is approximately $16.36 million.
On the Redemption Date, the Notes will be redeemed at a redemption price of 100.958% of the principal amount thereof, plus accrued and unpaid interest to the Redemption Date.
Alternatively, on or prior to 5:00 p.m., Eastern Time, on February 11, 2008, holders may elect to convert their Notes into shares of the Company's Common Stock at a conversion price of approximately $18.59 per share of Common Stock (which is equal to a conversion rate of approximately 53.7924 shares of common stock per $1,000 principal amount of Notes). Cash will be paid in lieu of fractional shares. The last reported sale price of the Company's Common Stock on the on the New York Stock Exchange, as of January 8, 2008, was $31.25 per share.
Any Notes not converted on or before 5:00 p.m. on February 11, 2008, will be automatically redeemed on February 12, 2008, after which interest will cease to accrue.
A Notice of Redemption is being mailed to all registered holders of the Notes. Copies of the Notice of Redemption may be obtained from the paying and redemption agent, U.S. Bank National Association by calling Mr. Richard Prokosch at 651-495-3918.
AAR is a leading provider of products and value-added services to the worldwide aerospace and defense industry. With facilities and sales locations around the world, AAR uses its close-to-the-customer business model to serve aviation and defense customers through four operating segments: Aviation Supply Chain; Maintenance, Repair & Overhaul; Structures & Systems and Aircraft Sales & Leasing. More information can be found at http://www.aarcorp.com.
CONTACT:
Richard J. Poulton, Vice President, Chief Financial Officer of AAR CORP.
+1-630-227-2075
rpoulton@aarcorp.com
Related news
See all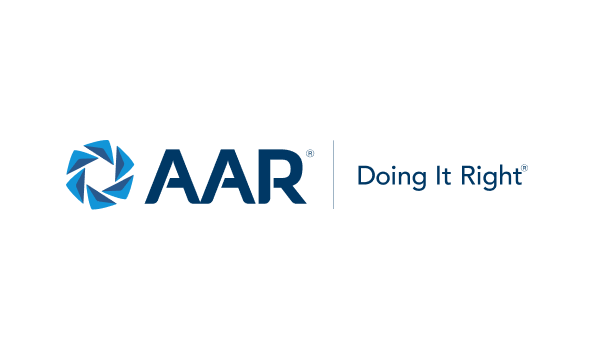 December 07, 2023
AAR to announce second quarter fiscal year 2024 results on December 21, 2023
Wood Dale, Illinois — AAR CORP. (NYSE: AIR), a leading provider of aviation services to commercial and government operators, MROs, and OEMs, today announced that it will release financial results for its second quarter of fiscal year 2024, ended November 30, 2023, after the close of the New York Stock Exchange trading session on Thursday, December 21, 2023.