$25 Million Over-Allotment Option Exercised by Initial Purchasers of Convertible Notes
WOOD DALE, Ill., /PRNewswire-FirstCall/ -- AAR CORP. (NYSE: AIR) today announced that the initial purchasers of the convertible senior notes issued on February 11, 2008 (the "Notes") have exercised in full their over-allotment option to purchase an additional $25 million in aggregate principal amount of Notes. The additional Notes will be allocated evenly between the two tranches of Notes, resulting in a total of $137.5 million aggregate principal amount of 1.625% convertible senior notes due 2014 and $112.5 million aggregate principal amount of 2.25% convertible senior notes due 2016. The Company expects to complete the sale of the additional Notes on February 19, 2008.
As with the initial $225 million of Notes, the additional $25 million of Notes are subject to separate convertible note hedge transactions between the Company and an affiliate of one of the initial purchasers of the Notes. Separately, the Company will enter into additional warrant transactions with an affiliate of one of the initial purchasers of the Notes. These convertible note hedge and warrant transactions are intended to reduce potential dilution to the Company's common stock upon potential future conversion of the Notes and generally have the effect on the Company of increasing the conversion price of the Notes to approximately $48.83 per share, representing a 75.0% premium based on the last reported sale price of $27.90 per share on February 5, 2008.
The Notes have not been registered under the Securities Act of 1933 or any state securities laws and, unless so registered, may not be offered or sold in the United States except pursuant to an exemption from, or in a transaction not subject to, the registration requirements of the Securities Act and applicable securities laws. This news release does not constitute an offer to sell or the solicitation of an offer to buy the Notes, nor shall there be any sale of the Notes in any state in which such offer, solicitation or sale would be unlawful prior to registration or qualification under the securities laws of such state.
This press release contains certain statements relating to future results, which are forward-looking statements as that term is defined in the Private Securities Litigation Reform Act of 1995. These forward-looking statements are based on beliefs of Company management, as well as assumptions and estimates based on information currently available to the Company, and are subject to certain risks and uncertainties that could cause actual results to differ materially from historical results or those anticipated, including those factors discussed under Item 1A, entitled "Risk Factors", included in the Company's May 31, 2007 Form 10-K. Should one or more of these risks or uncertainties materialize adversely, or should underlying assumptions or estimates prove incorrect, actual results may vary materially from those described. These events and uncertainties are difficult or impossible to predict accurately and many are beyond the Company's control. The Company assumes no obligation to publicly release the result of any revisions that may be made to any forward-looking statements to reflect events or circumstances after the date of such statements or to reflect the occurrence of anticipated or unanticipated events. For additional information, see the comments included in the Company's filings with the Securities and Exchange Commission.


CONTACT:
Richard J. Poulton, Vice President, Chief Financial Officer of AAR CORP.
+1-630-227-2075
rpoulton@aarcorp.com
Related news
See all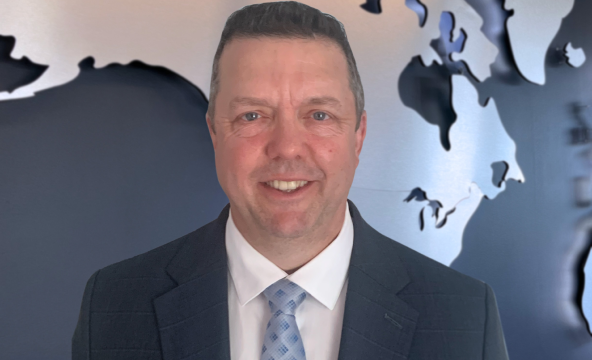 May 22, 2023
AAR names Tom Hoferer Vice President of Repair and Engineering Services
Wood Dale, Illinois — AAR CORP. (NYSE: AIR), a leading provider of aviation services to commercial and government operators, MROs, and OEMs, announced today it has selected Tom Hoferer as its Vice President of Repair and Engineering Services. In this role Hoferer will oversee the Company's Maintenance, Repair, and Overhaul (MRO) Services and Mobility Systems operations.