AAR's Don Wetekam Inducted Into Shingo Prize Academy
WOOD DALE, Ill., /PRNewswire-FirstCall/ -- Don Wetekam, President, AAR Aircraft Services - Oklahoma, has been inducted into the Shingo Prize Academy. The Shingo Prize Academy consists of individuals who have distinguished themselves in the area of manufacturing and operational excellence. Wetekam accepted the honor at the Shingo Prize 3rd Annual Public Sector Awards Ceremony held October 11, 2007 in Washington D.C. He is one of the first two members to be inducted into the Academy as a result of their work in the public sector.
"I am very honored to be inducted into the Shingo Academy and included among such a distinguished group," said Don Wetekam. "It's a special privilege to be one of the first two inductees recognized for their work in the public sector and be able to contribute to operational excellence and continuous improvement in the private sector at AAR."
Wetekam previously served as Deputy Chief of Staff for Installations and Logistics with the U.S. Air Force, and currently leads operations at AAR's 300,000-square-foot, full-service maintenance, repair, and overhaul (MRO) facility at Will Rogers World Airport, as well as AAR's Hot Springs, Arkansas and Roswell, New Mexico MRO facilities.
The Shingo Prize is regarded as the premier manufacturing award recognition program for North America. The Shingo Prize philosophy is that world-class business performance may be achieved through focused improvements in core manufacturing and business processes. As part of the Shingo Prize mission and model, the Academy highlights the value of using lean/world-class manufacturing practices to attain world-class status.
AAR (NYSE: AIR) is a leading provider of products and value-added services to the worldwide aerospace and defense industry. With facilities and sales locations around the world, AAR uses its close-to-the-customer business model to serve airline and defense customers through four operating segments: Aviation Supply Chain; Maintenance, Repair and Overhaul; Structures and Systems and Aircraft Sales and Leasing. More information can be found at http://www.aarcorp.com.


CONTACT:
Chris Mason,
Director,
Corporate Communications of AAR,
+1-630-227-2062,
chris.mason@aarcorp.com
Related news
See all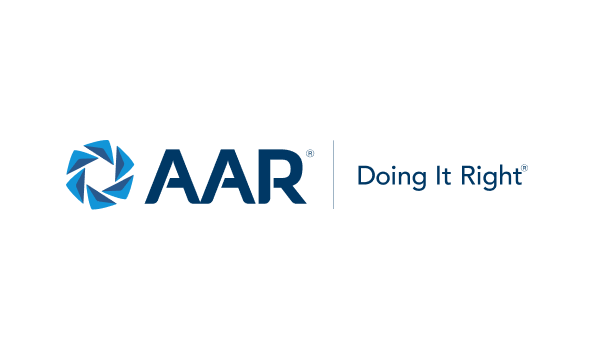 December 07, 2023
AAR to announce second quarter fiscal year 2024 results on December 21, 2023
Wood Dale, Illinois — AAR CORP. (NYSE: AIR), a leading provider of aviation services to commercial and government operators, MROs, and OEMs, today announced that it will release financial results for its second quarter of fiscal year 2024, ended November 30, 2023, after the close of the New York Stock Exchange trading session on Thursday, December 21, 2023.