AAR Taps Terry Stinson to Lead Structures & Systems Segment
WOOD DALE, Ill., /PRNewswire-FirstCall via COMTEX News Network/ -- AAR CORP. (NYSE: AIR) announced today that aerospace industry veteran Terry Stinson has been named group vice president responsible for the Company's Structures & Systems segment. The appointment includes responsibility for AAR's Cargo Systems, Composites and Mobility Systems operating units with emphasis on capitalizing on the robust build cycles in commercial and defense markets.
"Terry is a recognized aerospace industry leader, and we welcome him to AAR during an exciting time of transformation and growth," said Timothy Romenesko President & Chief Operating Officer. "Terry's reputation, extensive experience and strategic vision will serve AAR well as we capitalize on opportunities to grow our structures and systems business."
Stinson most recently served as president of Commercial Operations for Thomas Group, an operational consulting firm, and chairman and CEO of Xelus Inc. He joined Textron Inc., in 1991, first as group vice president and segment president of its Aerospace Systems and Components group, and later as chairman and chief executive officer of Bell Helicopter Textron Inc.
He previously held leadership positions with United Technologies Corporation (UTC), including president and chief executive officer of Hamilton Standard, a UTC division.
AAR is a leading provider of products and value-added services to the worldwide aerospace and defense industry. With facilities and sales locations around the world, AAR uses its close-to-the-customer business model to serve aviation and defense customers through four operating segments: Aviation Supply Chain; Maintenance, Repair & Overhaul; Structures & Systems and Aircraft Sales & Leasing. More information can be found at www.aarcorp.com.


CONTACTS:
Chris Mason
Director of Corporate Communications of AAR CORP.
+1-630-227-2062
chris.mason@aarcorp.com
Related news
See all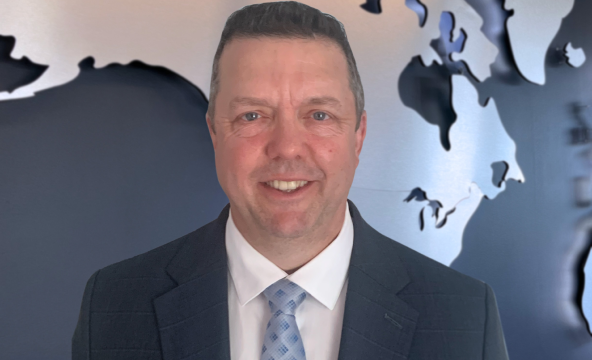 May 22, 2023
AAR names Tom Hoferer Vice President of Repair and Engineering Services
Wood Dale, Illinois — AAR CORP. (NYSE: AIR), a leading provider of aviation services to commercial and government operators, MROs, and OEMs, announced today it has selected Tom Hoferer as its Vice President of Repair and Engineering Services. In this role Hoferer will oversee the Company's Maintenance, Repair, and Overhaul (MRO) Services and Mobility Systems operations.