AAR Selected by Textron Marine & Land for Logistics Support
WOOD DALE, Ill., /PRNewswire-FirstCall/ -- AAR (NYSE: AIR) today announced that its Defense Systems & Logistics business unit has signed a one-year agreement with Textron Marine and Land to provide logistics and inventory management support services for the repair of M1117 Armored Security Vehicles (ASV) at the Red River Army Depot in Texarkana, Texas. To support the program, AAR has opened a second warehousing facility near the Red River Army Depot.
"We're excited about building upon our relationship with Textron Marine and Land in support of its repair operations at the Red River Army Depot," said Jim Clark, Group Vice President of AAR's Aviation Supply Chain Group. "This is our second operation supporting U.S. Army vehicles and this program expansion in support of the U.S. Army is a testament to the flexibility and scalability of AAR's supply chain management capabilities."
Through its Defense Systems & Logistics operating unit, AAR supports defense programs for the U.S. and its allies with an extensive range of logistics services including supply and value chain management, parts acquisition and distribution, and operations and maintenance logistics management.
AAR is a leading provider of products and value-added services to the worldwide aerospace and defense industry. With facilities and sales locations around the world, AAR uses its close-to-the-customer business model to serve airline and defense customers through four operating segments: Aviation Supply Chain; Maintenance, Repair and Overhaul; Structures and Systems and Aircraft Sales and Leasing. More information can be found at http://www.aarcorp.com.


CONTACT:
Chris Mason,
Director,
Corporate Communications of AAR,
+1-630-227-2062,
chris.mason@aarcorp.com
Related news
See all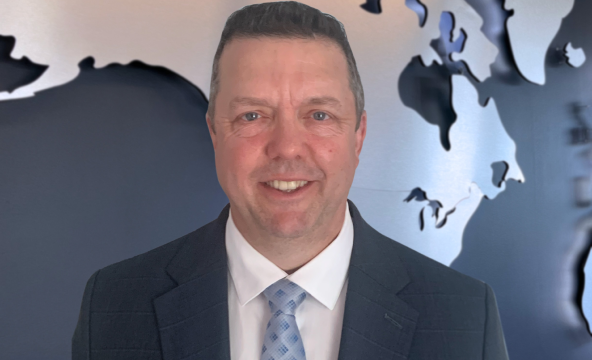 May 22, 2023
AAR names Tom Hoferer Vice President of Repair and Engineering Services
Wood Dale, Illinois — AAR CORP. (NYSE: AIR), a leading provider of aviation services to commercial and government operators, MROs, and OEMs, announced today it has selected Tom Hoferer as its Vice President of Repair and Engineering Services. In this role Hoferer will oversee the Company's Maintenance, Repair, and Overhaul (MRO) Services and Mobility Systems operations.