AAR Earns Top Honors From FAA For Third Consecutive Year
WOOD DALE, Ill., /PRNewswire-FirstCall/ -- AAR (NYSE: AIR), today announced that for the third consecutive year the Company was recognized by the Federal Aviation Administration (FAA) for excellence in training and has received a Diamond Certificate of Excellence at each of its 12 FAA-certified repair stations. Additionally, AAR received special corporate-level recognition for this accomplishment.
The Diamond Certificate of Excellence, the highest honor in the FAA's Aviation Maintenance Technician (AMT) Awards Program, recognizes organizations that meet or exceed the FAA's requirements for technical and regulatory training. For the third consecutive year, 100% of AAR's FAA-certified repair stations earned the FAA's Diamond Award along with special recognition for 100% of each facility's eligible aviation maintenance technicians participating in the program.
"We are honored to be recognized for the third consecutive year for our Aviation Maintenance Technicians' dedication to training and our organization's commitment to airworthiness," said David Storch, AAR's Chairman and Chief Executive Officer. "100 percent participation across our entire team of 1,249 AMTs clearly demonstrates their relentless commitment to maintaining sharp skills, serving customers and ensuring safety for the flying public."
At a ceremony held at AAR's aircraft maintenance facility in Indianapolis, Indiana, Dave Cann, Manager Aircraft Maintenance Division, Flight Standards Service (AFS-300) for the FAA, commented, "There aren't a whole lot of people or a whole lot of companies that continue to receive the Diamond Award year after year, but this is the third consecutive year that AAR has received the Diamond Award for training with 100 percent of the eligible people receiving training." He continued, "AAR puts a very high priority on training, and that's to be commended."
AAR facilities that received the FAA's Diamond Award for 2006 are located throughout the world including Amsterdam, Holland; Chicago, Illinois; Frankfort, New York; Garden City, New York; Indianapolis, Indiana; Livonia, Michigan; Memphis, Tennessee; Miami, Florida; Oklahoma City, Oklahoma; Roswell, New Mexico; and Teterboro, New Jersey.
AAR is a leading provider of products and value-added services to the worldwide aviation/aerospace industry. With facilities and sales locations around the world, AAR uses its close-to-the-customer business model to serve airline and defense customers through four operating segments: Aviation Supply Chain; Maintenance, Repair and Overhaul; Structures and Systems and Aircraft Sales and Leasing. More information can be found at http://www.aarcorp.com.


CONTACT:
Chris Mason
Director
Corporate Communications of AAR Corp.
+1-630-227-2062
Related news
See all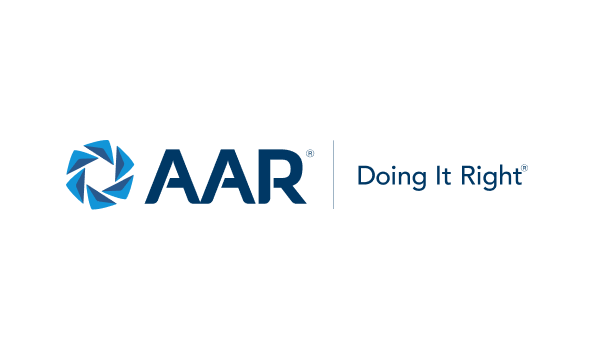 December 07, 2023
AAR to announce second quarter fiscal year 2024 results on December 21, 2023
Wood Dale, Illinois — AAR CORP. (NYSE: AIR), a leading provider of aviation services to commercial and government operators, MROs, and OEMs, today announced that it will release financial results for its second quarter of fiscal year 2024, ended November 30, 2023, after the close of the New York Stock Exchange trading session on Thursday, December 21, 2023.