AAR Communications Equipment Used in California Fire Fight
California National Guard Provides Communications Support using AAR Contingency Response Communications System
WOOD DALE, Ill., /PRNewswire-FirstCall/ -- AAR CORP. (NYSE: AIR) announced today that National Guard units battling wildfires in California are using the Company's Contingency Response Communications System to coordinate communications between emergency services agencies.
The National Guard is using AAR's Contingency Response Communications System, model IC4UTM (CRCS/IC4U), a radio-interoperability system that makes it possible for different agencies, such as the National Guard, firefighters, police, and medical responders to communicate with each other by bridging the gap between previously incompatible communications systems.
"When emergency first responders are able to communicate, it can mean the difference between life and death," said Tim Romenesko, President and Chief Operating Officer of AAR CORP. "We are proud to provide the National Guard with a system that supports the critical need for communications during disasters such as the California wildfires."
Four CRCS/IC4U systems are currently dedicated to fire-fighting effort. One system was immediately deployed to Qualcomm Stadium, a shelter for evacuees; another was dispatched to Montgomery Airfield, a staging area for this disaster; and two systems were deployed to assist fire-fighting operations.
The CRCS/IC4U system fits in the back of a three-quarter ton pick-up truck or a HMMWV and runs off a regular power source or generator, allowing it to be moved right into the heart of an emergency situation. Cutting-edge software within the AAR CRCS/IC4U enables responders with radios, cell phones, walkie-talkies, CBs, and other technologies to communicate seamlessly.
"This technology allows emergency services leadership to follow the situation as it develops, make critical decisions quickly and deploy resources to where they're needed most," Lee Krantz, General Manager at AAR's Mobility Systems division. "We're keeping on top of the situation as it progresses and have additional equipment available to support the relief effort if needed."
Each system can be customized with equipment specifically designed to work within the region or community for which it is purchased, and can be up and running in less than a half hour with minimal training. Other National Guard units that have purchased this system include Montana and Georgia.
The AAR CRCS/IC4U system will be showcased at the 55th International Association of Emergency Managers Annual Conference and Emergency Management & Homeland Security Expo in Reno, Nevada, November 11-14, 2007. For more information, please contact Michael.Kizziah@aarcorp.com, or visit http://www.aarmobilitysystems.com.
AAR Mobility Systems is a leading global supplier of rapid deployment equipment and mobile tactical shelters, offering products that enhance military commanders' ability to mobilize, deploy, maneuver and sustain forces. Its products are supported through a network of service centers, field service teams and strategic partners.
AAR is a leading provider of products and value-added services to the worldwide aerospace and defense industry. With facilities and sales locations around the world, AAR uses its close-to-the-customer business model to serve aviation and defense customers through four operating segments: Aviation Supply Chain; Maintenance, Repair & Overhaul; Structures & Systems and Aircraft Sales & Leasing.
IC4U is a trademark of Information Processing Systems.


CONTACT:
Chris Mason,
Director,
Corporate Communications of AAR CORP.,
+1-630-227-2062,
chris.mason@aarcorp.com
Related news
See all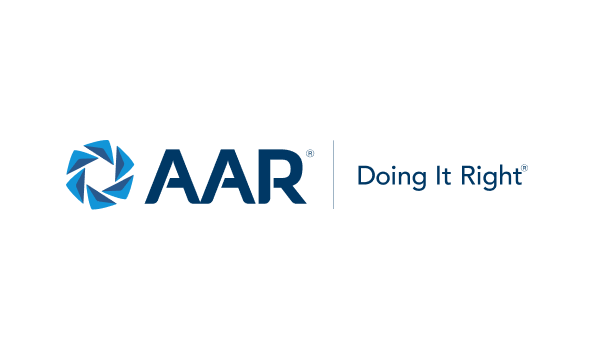 December 07, 2023
AAR to announce second quarter fiscal year 2024 results on December 21, 2023
Wood Dale, Illinois — AAR CORP. (NYSE: AIR), a leading provider of aviation services to commercial and government operators, MROs, and OEMs, today announced that it will release financial results for its second quarter of fiscal year 2024, ended November 30, 2023, after the close of the New York Stock Exchange trading session on Thursday, December 21, 2023.