Gerald Fitzgerald, Jr. Elected to AAR Corp. Board of Directors
WOOD DALE, Ill.,
/PRNewswire-FirstCall/ -- AAR CORP. (NYSE: AIR) announced today that its Board of Directors has elected Gerald F. Fitzgerald, Jr., President and Chairman of Cornerstone Bancorp and LaSalle Bancorp, Inc. (LaSalle, Illinois), as a director of the Company for a three-year term.
Fitzgerald currently serves as a director of Hometown National Bank and Southern Wisconsin Bankshares and has held a senior position with Harris Bank. Previously, he was President and Chief Executive Officer of Suburban Bancorp.
"Gerald brings a wealth of economic and leadership experience to the Board of Directors of AAR CORP. and we are very pleased to welcome him as we position the business for future growth," said David P. Storch, Chairman, President and CEO of AAR CORP.
AAR is a leading provider of products and value-added services to the worldwide aviation/aerospace industry. With facilities and sales locations around the world, AAR uses its close-to-the-customer business model to serve airline and defense customers through four operating segments: Aviation Supply Chain; Maintenance, Repair and Overhaul; Structures and Systems and Aircraft Sales and Leasing. More information can be found at http://www.aarcorp.com.
SOURCE AAR CORP.



CONTACT: Chris Mason, Director, Corporate Communications, of AAR CORP., +1-630-227-2062, chris.mason@aarcorp.com
Related news
See all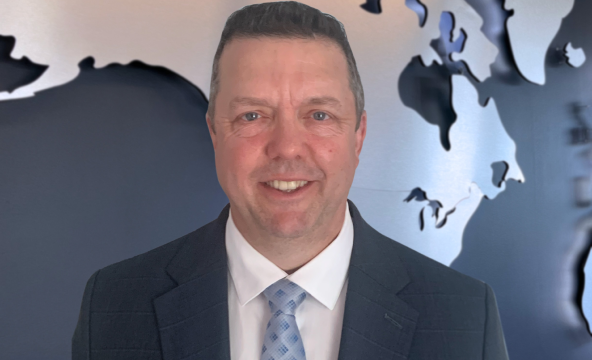 May 22, 2023
AAR names Tom Hoferer Vice President of Repair and Engineering Services
Wood Dale, Illinois — AAR CORP. (NYSE: AIR), a leading provider of aviation services to commercial and government operators, MROs, and OEMs, announced today it has selected Tom Hoferer as its Vice President of Repair and Engineering Services. In this role Hoferer will oversee the Company's Maintenance, Repair, and Overhaul (MRO) Services and Mobility Systems operations.