AAR Honored as NATO's Top Component Repair Provider
WOOD DALE, Ill., /PRNewswire-FirstCall/ -- AAR CORP. (NYSE: AIR) today announced that its component repair operating unit, AAR Aircraft Component Services - Amsterdam, was recognized as the Outstanding Source of Repairs (SOR) for 2005 by the NATO Maintenance and Supply Agency (NAMSA), and International Aerospace Management Company (IAMCO), which manages maintenance work and services for NATO.
AAR was selected for the award from a group of 33 repair stations that provide component repair support for NATO. Each provider was graded on three key performance areas: on-time delivery, quality of service and contract administration. AAR received additional recognition for the volume of its repairs, the wide scope of its repair capabilities, its vigilant fiscal accountability and its consistent on-time performance. Geraldo Hernandez, NATO NAMSA Component Program Chief and Gerald Lejeune, IAMCO Branch Manager, presented the Source of Repairs award to AAR during a ceremony at the AAR Aircraft Component Services facility in Hoofddorp, Amsterdam.
"We are honored to receive this award which reflects our employees' commitment to ensuring the highest levels of performance and service," said Jim Clark, Group Vice President of the Aviation Supply Chain group at AAR. "We understand the mission-critical nature of the support we provide our defense customers and strive to maintain the levels of service they have come to expect from AAR."
AAR Aircraft Component Services - Amsterdam services rotable components with AOG (Aircraft of Ground) service -- 24 hours a day, 365 days a year at its state-of-the-art facility that's equipped to repair, overhaul, and maintain more than 22,000 aircraft parts.
About NAMSA
NAMSA (NATO Maintenance and Supply Agency) is NATO's principal logistics support management agency. NAMSA's main task is to assist NATO nations by organizing common procurement and supply of spare parts and arranging maintenance and repair services necessary for the support of various weapon systems in their inventories. NAMSA's activities are overseen by the NATO Maintenance and Supply Organization (NAMSO), formed by twenty-five NATO nations with the purpose of achieving maximum effectiveness in logistics support to member nations, both individually and collectively.
About IAMCO
IAMCO (International Aerospace Management Company) is a multinational joint venture company founded in 1991. An industrial prime contractor, IAMCO is responsible for management of industrial collaborative efforts in depot level maintenance of air vehicles, engines and aircraft components, including the maintenance of NATO E-3A (AWACS) and Trainer Cargo Aircraft (TCA) fleet.
About AAR
AAR is a leading provider of products and value-added services to the worldwide aviation/aerospace industry. With facilities and sales locations around the world, AAR uses its close-to-the-customer business model to serve airline and defense customers through four operating segments: Aviation Supply Chain; Maintenance, Repair and Overhaul; Structures and Systems and Aircraft Sales and Leasing.
More information can be found at http://www.aarcorp.com.
This press release contains certain statements relating to future results, which are forward-looking statements as that term is defined in the Private Securities Litigation Reform Act of 1995. These forward-looking statements are based on beliefs of Company management, as well as assumptions and estimates based on information currently available to the Company, and are subject to certain risks and uncertainties that could cause actual results to differ materially from historical results or those anticipated, including those factors discussed under Item 7, entitled "Factors Which May Affect Future Results", included in the Company's May 31, 2005 Form 10-K. Should one or more of these risks or uncertainties materialize adversely, or should underlying assumptions or estimates prove incorrect, actual results may vary materially from those described. These events and uncertainties are difficult or impossible to predict accurately and many are beyond the Company's control. The Company assumes no obligation to publicly release the result of any revisions that may be made to any forward-looking statements to reflect events or circumstances after the date of such statements or to reflect the occurrence of anticipated or unanticipated events. For additional information, see the comments included in AAR's filings with the Securities and Exchange Commission.
SOURCE AAR CORP.


CONTACT: Chris Mason, Director, Corporate Communications of AAR CORP., +1-630-227-2062, or chris.mason@aarcorp.com
Related news
See all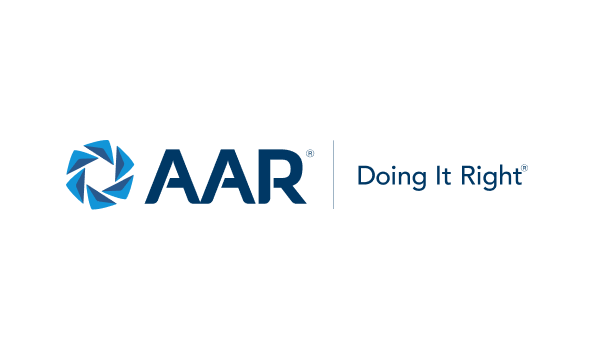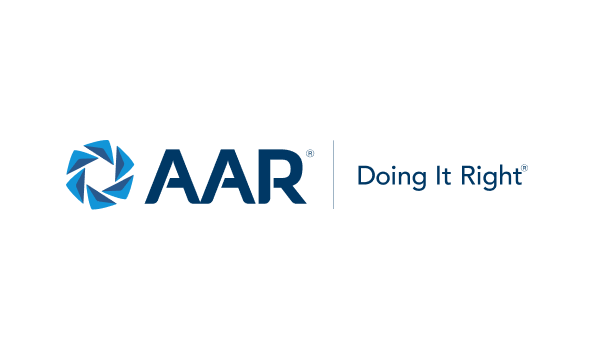 December 07, 2023
AAR to announce second quarter fiscal year 2024 results on December 21, 2023
Wood Dale, Illinois — AAR CORP. (NYSE: AIR), a leading provider of aviation services to commercial and government operators, MROs, and OEMs, today announced that it will release financial results for its second quarter of fiscal year 2024, ended November 30, 2023, after the close of the New York Stock Exchange trading session on Thursday, December 21, 2023.