Strong Demand and Increased Orders Result in Substantial Backlog for AAR Cargo Systems
WOOD DALE, Ill., /PRNewswire-FirstCall via COMTEX/ -- AAR (NYSE: AIR) today announced that it is experiencing solid demand for its cargo systems and has received orders for more than 25 systems so far this year. The orders total over $8 million and include cargo systems for the Airbus A300-600 and A310-300 as well as the Boeing 767 and MD-11 aircraft.
"We are pleased that companies continue to select AAR for their main deck cargo handling systems," said Leon Sujata, General Manager for AAR Cargo Systems. "Our ability to supply our customers with a quality product, custom designed to meet their specific needs, helps us earn repeat business and strengthens AAR's position as a premier provider of world-class aircraft cargo systems."
AAR's cargo system customers range from the world's leading package delivery companies to original equipment manufacturers (OEM's) and aircraft conversion shops. The systems referenced above are scheduled to be delivered between April 2005 and February 2006.
AAR Cargo Systems, an operating unit of AAR based in Livonia, Michigan, specializes in the design and manufacture of in-aircraft cargo loading systems and has been at the forefront of innovative cargo handling and logistics systems for commercial and military applications for more than 40 years. AAR CORP. is a leading provider of products and value-added services to the worldwide aerospace/aviation industry. Products and services include proprietary inventory management and logistic support services; maintenance, repair and overhaul of aircraft and aircraft components; engine and aircraft sales and leasing; and manufacturing of aircraft parts and mobility systems. Headquartered in Wood Dale, Illinois, AAR serves commercial and government aircraft fleet operators and independent service customers throughout the world. Further information can be found at http://www.aarcorp.com .
SOURCE AAR CORP.
Chris Mason, Director of Corporate Communications of AAR, +1-630-227-2064, or chris.mason@aarcorp.com
Related news
See all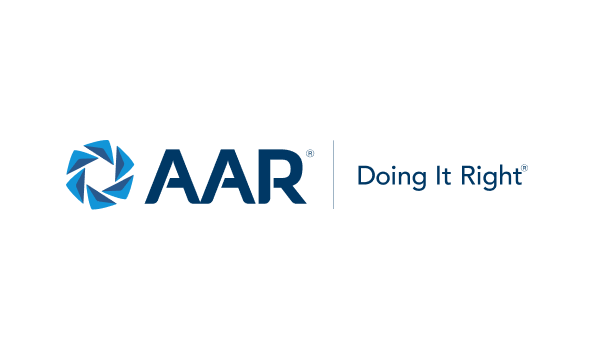 December 07, 2023
AAR to announce second quarter fiscal year 2024 results on December 21, 2023
Wood Dale, Illinois — AAR CORP. (NYSE: AIR), a leading provider of aviation services to commercial and government operators, MROs, and OEMs, today announced that it will release financial results for its second quarter of fiscal year 2024, ended November 30, 2023, after the close of the New York Stock Exchange trading session on Thursday, December 21, 2023.