Storch to Become Chairman Upon Eichner Retirement From AAR Board
WOOD DALE, Ill., /PRNewswire-FirstCall/ -- AAR (NYSE: AIR) today announced that its Chairman, Ira A. Eichner, will retire from its board of directors effective October 19, 2005. The board of directors has expressed its intent to elect David P. Storch, President and CEO of AAR CORP. as Chairman of the Board upon Eichner's retirement.
Eichner, AAR's founder and the first of the Company's only two CEOs, served as Chairman of the Board of AAR CORP. since 1966 and of its predecessor companies since 1951. In 1951, with $2,500 of start-up capital, Eichner founded I.A. Allen Industrial Sales which was incorporated in 1955, renamed Allen Aircraft Radio in 1962 and became AAR CORP. in 1969. Under Eichner's leadership, the Company grew from a small Chicago-based supplier of radios and components to a leading NYSE traded aviation/aerospace service provider with a worldwide reputation for quality products and services. Mr. Eichner instilled a culture of fiscal integrity, quality, customer service and entrepreneurship that serves as a lasting foundation for the continued success and growth of AAR CORP.
Storch joined AAR in 1978 and created the Company's aircraft engine subsidiary which flourished with him serving as its President from 1984 to 1988. Subsequently, Storch served as Chief Operating Officer of AAR CORP. from 1989 to 1996 and became President and a Director of the Company in 1989. Since becoming Chief Executive Officer in 1996, Storch guided the Company through a period of unprecedented economic upheaval in the commercial aviation industry and led the Company's return to profitability following the September 11, 2001, terrorist attacks. Building upon Eichner's legacy, Storch continues to drive Company growth and shareholder value by emphasizing innovation, quality and responsiveness to changing customer needs.
AAR is a leading provider of products and value-added services to the worldwide aviation/aerospace industry. Products and services include customized inventory management and logistics programs; maintenance, repair and overhaul of aircraft, aircraft components and engine components; engine and aircraft sales and leasing; and the manufacture of cargo systems, composite structures and mobility systems. Headquartered in Wood Dale, Illinois, AAR serves commercial and government aircraft fleet operators, original equipment manufacturers and independent service customers throughout the world. Further information can be found at http://www.aarcorp.com .
This press release contains certain statements relating to future results, which are forward-looking statements as that term is defined in the Private Securities Litigation Reform Act of 1995. These forward-looking statements are based on beliefs of Company management, as well as assumptions and estimates based on information currently available to the Company, and are subject to certain risks and uncertainties that could cause actual results to differ materially from historical results or those anticipated, including those factors discussed under Item 7, entitled "Factors Which May Affect Future Results", included in the Company's May 31, 2004 Form 10-K. Should one or more of these risks or uncertainties materialize adversely, or should underlying assumptions or estimates prove incorrect, actual results may vary materially from those described. These events and uncertainties are difficult or impossible to predict accurately and many are beyond the Company's control. The Company assumes no obligation to publicly release the result of any revisions that may be made to any forward-looking statements to reflect events or circumstances after the date of such statements or to reflect the occurrence of anticipated or unanticipated events. For additional information, see the comments included in AAR's filings with the Securities and Exchange Commission.
SOURCE AAR CORP.


CONTACT: Chris Mason, Director of Corporate Communications of AAR, +1-630-227-2062, chris.mason@aarcorp.com
Related news
See all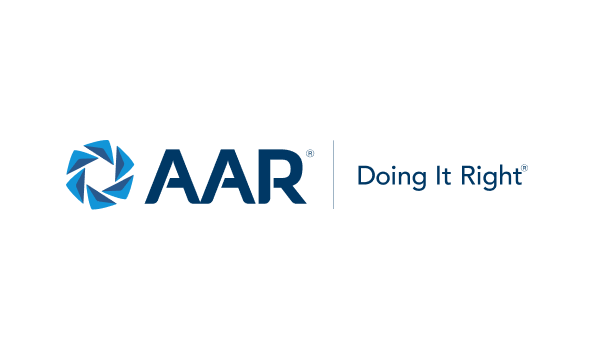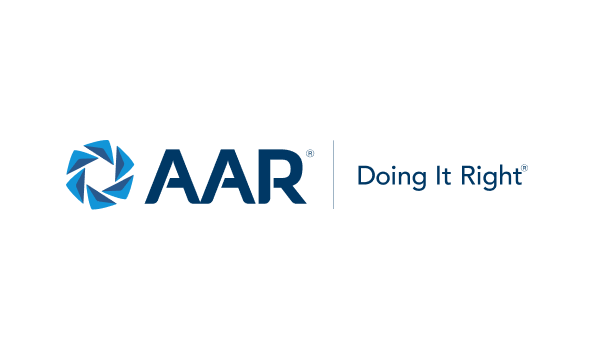 December 07, 2023
AAR to announce second quarter fiscal year 2024 results on December 21, 2023
Wood Dale, Illinois — AAR CORP. (NYSE: AIR), a leading provider of aviation services to commercial and government operators, MROs, and OEMs, today announced that it will release financial results for its second quarter of fiscal year 2024, ended November 30, 2023, after the close of the New York Stock Exchange trading session on Thursday, December 21, 2023.