AAR to Develop Composite Structures for Commercial Anti-Missile System
PARIS /PRNewswire-FirstCall via COMTEX/ -- AAR (NYSE: AIR) announced today at the Paris Air Show that it is a member of the Northrop Grumman Corporation team selected by the U.S. Department of Homeland Security (DHS) for Phase II of the Counter-Man Portable Air Defense Systems (Counter-MANPADS) program to protect commercial aircraft from attack by ground-based, shoulder-fired missiles.
As part of the Northrop Grumman team, AAR's Composites manufacturing operating unit will design custom, aerodynamic composite fairings to house and protect a commercial version of Northrop Grumman's directional infrared countermeasure (DIRCM) system, an anti-missile system currently in production and deployed on a variety of military aircraft around the world.
"AAR has extensive experience engineering and producing specialized composite structures for commercial and military applications," said Mark McDonald, Group Vice President for AAR. "We're pleased to have been selected by Northrop Grumman to be a part of this important program and look forward to delivering a state-of-the-art fairing design in keeping with AAR's commitment to passenger safety."
The commercial version of the Northrop Grumman DIRCM system is designed to be mounted to the underside of commercial aircraft, providing protection from MANPAD threats with no action required on the part of the flight crew.
Other Northrop Grumman Counter-MANPADS team members include Federal Express providing engineering services for installation, and aircraft modification and certification and Northwest Airlines, providing engineering and technical services toward the development of a commercially viable system.
In other news, AAR will announce fiscal 2005 fourth quarter and full year earnings on Wednesday, July 13 before the market opens. A conference call will follow at 10:30 a.m. CDT. Details of the conference call will be made available in a separate release approximately one week prior to the event.
AAR Composites, a division of AAR, specializes in the design, development and manufacture of advanced composite structures. AAR is a leading provider of products and value-added services to the worldwide aerospace/aviation industry. Products and services include proprietary inventory management and logistic support services; maintenance, repair and overhaul of aircraft and aircraft components; engine and aircraft sales and leasing; and manufacturing of advanced aviation and aerospace structures and systems. Headquartered in Wood Dale, Illinois, AAR serves commercial and government aircraft fleet operators and independent service customers throughout the world. AAR Composites, a division of AAR located in Clearwater, Florida, specializes in the design, development and manufacturing of advanced composite structures.
Northrop Grumman Corporation is a global defense company headquartered in Los Angeles, Calif. Northrop Grumman provides technologically advanced, innovative products, services and solutions in systems integration, defense electronics, information technology, advanced aircraft, shipbuilding and space technology. With 125,000 employees, and operations in all 50 states and 25 countries, Northrop Grumman serves U.S. and international military, government and commercial customers.
This press release contains certain statements relating to future results, which are forward-looking statements as that term is defined in the Private Securities Litigation Reform Act of 1995. These forward-looking statements are based on beliefs of Company management, as well as assumptions and estimates based on information currently available to the Company, and are subject to certain risks and uncertainties that could cause actual results to differ materially from historical results or those anticipated, including those factors discussed under Item 7, entitled "Factors Which May Affect Future Results," included in the Company's May 31, 2004 Form 10-K. Should one or more of these risks or uncertainties materialize adversely, or should underlying assumptions or estimates prove incorrect, actual results may vary materially from those described. These events and uncertainties are difficult or impossible to predict accurately and many are beyond the Company's control. The Company assumes no obligation to publicly release the result of any revisions that may be made to any forward-looking statements to reflect events or circumstances after the date of such statements or to reflect the occurrence of anticipated or unanticipated events. For additional information, see the comments included in AAR's filings with the Securities and Exchange Commission.
SOURCE AAR CORP.


Contact: Chris Mason, Director of Corporate Communications of AAR, +1-630-227-2062, chris.mason@aarcorp.com
Related news
See all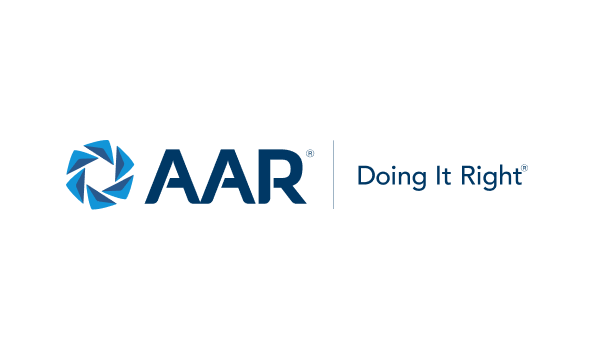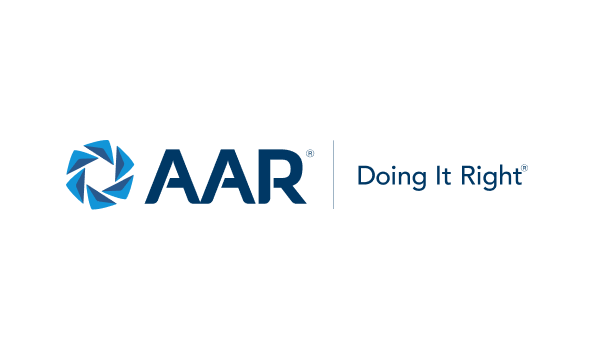 December 07, 2023
AAR to announce second quarter fiscal year 2024 results on December 21, 2023
Wood Dale, Illinois — AAR CORP. (NYSE: AIR), a leading provider of aviation services to commercial and government operators, MROs, and OEMs, today announced that it will release financial results for its second quarter of fiscal year 2024, ended November 30, 2023, after the close of the New York Stock Exchange trading session on Thursday, December 21, 2023.