AAR Selected by U.S. Air Force for Component Repair
WOOD DALE, Ill., /PRNewswire-FirstCall/ -- AAR (NYSE: AIR) today announced that it has been selected by the United States Air Force for the overhaul of selected augmentor module components for Pratt & Whitney F100 engines. The contract is for a one-year program with four one-year renewal options and has a potential value of $18.3 million over five years.
According to the contract, AAR will remanufacture the components and return them to Tinker Air Force Base in ready-to-use condition. The components include divergent nozzle segment seals, convergent nozzle segment seals, and divergent segment assemblies applicable to Pratt & Whitney F100 engines. The Pratt & Whitney F100 engine is one of the main powerplants for the United States Air Force F-15 and F-16 tactical war-fighters.
"We are very pleased that the USAF has awarded this contract to AAR," said Mark McDonald, Group Vice President at AAR. "We are looking forward to building on our existing relationship with the USAF by supplying high-value repair services and developing key capabilities and services to meet the specialized needs of the armed forces."
In February, the USAF awarded AAR an emergency, fixed price, fixed quantity, competitive contract to repair the convergent nozzle segment seal of the PW F100 engine. AAR has already made several shipments on this urgent, mission-critical program. AAR was awarded the short-term, emergency contract to provide critical augmentor components while the long-term contract was under review.
AAR is a leading provider of products and value-added services to the worldwide aviation/aerospace industry. Products and services include parts supply, customized inventory management and logistics programs; maintenance, repair and overhaul of aircraft and aircraft components; engine and aircraft sales and leasing; and the manufacture of mobility systems, cargo systems and composite structures. Headquartered in Wood Dale, Illinois, AAR serves commercial and government aircraft fleet operators, original equipment manufacturers and independent service customers throughout the world. Further information can be found at http://www.aarcorp.com .
This press release contains certain statements relating to future results, which are forward-looking statements as that term is defined in the Private Securities Litigation Reform Act of 1995. These forward-looking statements are based on beliefs of Company management, as well as assumptions and estimates based on information currently available to the Company, and are subject to certain risks and uncertainties that could cause actual results to differ materially from historical results or those anticipated, including those factors discussed under Item 7, entitled "Factors Which May Affect Future Results", included in the Company's May 31, 2004 Form 10-K. Should one or more of these risks or uncertainties materialize adversely, or should underlying assumptions or estimates prove incorrect, actual results may vary materially from those described. These events and uncertainties are difficult or impossible to predict accurately and many are beyond the Company's control. The Company assumes no obligation to publicly release the result of any revisions that may be made to any forward-looking statements to reflect events or circumstances after the date of such statements or to reflect the occurrence of anticipated or unanticipated events. For additional information, see the comments included in AAR's filings with the Securities and Exchange Commission.
SOURCE AAR CORP.


CONTACT: Chris Mason, Director of Corporate Communications of AAR , +1-630-227-2064, or chris.mason@aarcorp.com
Related news
See all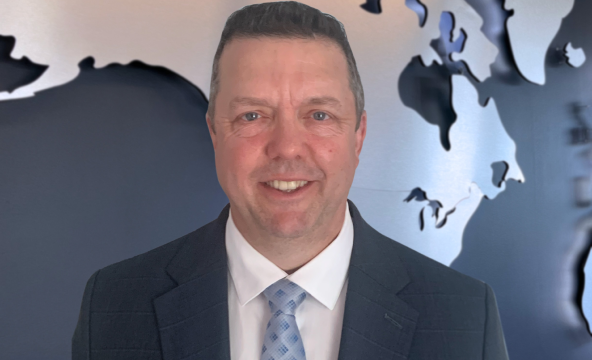 May 22, 2023
AAR names Tom Hoferer Vice President of Repair and Engineering Services
Wood Dale, Illinois — AAR CORP. (NYSE: AIR), a leading provider of aviation services to commercial and government operators, MROs, and OEMs, announced today it has selected Tom Hoferer as its Vice President of Repair and Engineering Services. In this role Hoferer will oversee the Company's Maintenance, Repair, and Overhaul (MRO) Services and Mobility Systems operations.