Vietnam Airlines Selects AAR to Maintain 767 Landing Gear
SINGAPORE /PRNewswire-FirstCall via COMTEX/ -- AAR (NYSE: AIR) announced today at Asian Aerospace 2004 the signing of a landing gear service contract with Vietnam Airlines. Under the terms of the agreement AAR will be the exclusive landing gear maintenance provider for Vietnam Airlines' fleet of 767 aircraft.
AAR Landing Gear Services, an operating unit of AAR CORP., will conduct maintenance, repair and overhaul of Vietnam Airlines' 767 landing gear from its FAA, JAA, and ISO 9001 certified facility in Miami, Florida, U.S.A. It will also manage an inventory of just-in-time rotable spares for Vietnam Airlines' 767s.
"We are proud to be selected by Vietnam Airlines and look forward to providing them with reliable, cost-effective landing gear services," said Rahul Shah, Managing Director, Asia Pacific Operations for AAR. "Landing gear service is a vital part of the 'total support' AAR delivers to our commercial aviation customers."
AAR Landing Gear Services specializes in the maintenance, repair, overhaul and exchange of landing gear for commercial and regional aircraft. AAR's workmanship is backed by engineering and airworthiness teams that carry out stringent quality inspections on procedures that include disassembly, assembly painting, plating, machining and nondestructive testing.
"We welcome Vietnam Airlines as a customer and are pleased to have the opportunity to provide them with our high-quality products," said Pastor Lopez, General Manager, AAR Landing Gear Services. "We expect to build and grow a long-term relationship by consistently demonstrating our expertise and responsiveness in providing AAR's full complement of landing gear services."
Last year, Vietnam Airlines carried more than 4.05 million passengers, serving more than 16 domestic locations and 24 major international cities. Vietnam Airlines' fleet consists of 35 aircraft and is considered one of the youngest fleets in the world.
AAR is a leading provider of aftermarket support to the worldwide aviation/aerospace industry. Products and services include customized inventory management and logistics programs encompassing supply, repair and manufacture of spare parts and systems. Headquartered in Wood Dale, Ill., AAR serves commercial and government aircraft fleet operators and independent service customers throughout the world. Further information can be found at www.aarcorp.com .
SOURCE AAR CORP.


Chris Mason, Director of Corporate Communications, of AAR, +1-630-227-2062, chris.mason@aarcorp.com
Related news
See all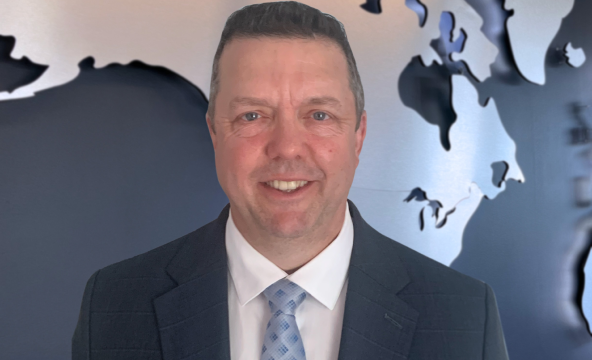 May 22, 2023
AAR names Tom Hoferer Vice President of Repair and Engineering Services
Wood Dale, Illinois — AAR CORP. (NYSE: AIR), a leading provider of aviation services to commercial and government operators, MROs, and OEMs, announced today it has selected Tom Hoferer as its Vice President of Repair and Engineering Services. In this role Hoferer will oversee the Company's Maintenance, Repair, and Overhaul (MRO) Services and Mobility Systems operations.