Ronald Woodard Elected to AAR Board of Directors
WOOD DALE, Ill., /PRNewswire-FirstCall/ -- AAR (NYSE: AIR) announced today that its Board of Directors has elected Ronald B. Woodard, former President of the Boeing Commercial Airplane Group and current Chairman of MagnaDrive, Inc. as a director of the Company.
During his 32-year career with The Boeing Company, Woodard held numerous positions including President of deHavilland Aircraft, Vice President and General Manager of the Renton Division (707, 737 and 757 programs) and Vice President and General Manager of the Material Division responsible for procurement for Boeing Commercial Aircraft. Following his retirement from the Boeing Company, Woodard co-founded MagnaDrive, Inc., an industrial drive torque transfer equipment company.
"Ron's experience with Boeing brings a new element to AAR's Board and adds to the depth and breadth of its industry knowledge. We are very pleased to welcome an individual of Ron's caliber to our Board," said David P. Storch, President and CEO of AAR CORP.
AAR is a leading provider of products and value-added services to the worldwide aerospace/aviation industry. Products and services include proprietary inventory management and logistic support services; maintenance, repair and overhaul of aircraft and aircraft components; engine and aircraft sales and leasing; and manufacturing of aircraft parts and mobility systems. Headquartered in Wood Dale, Illinois, AAR serves commercial and government aircraft fleet operators and independent service customers throughout the world. Further information can be found at http://www.aarcorp.com.
SOURCE AAR CORP.


CONTACT: Chris Mason, Director of Corporate Communications of AAR, +1-630-227-2062, chris.mason@aarcorp.com
Related news
See all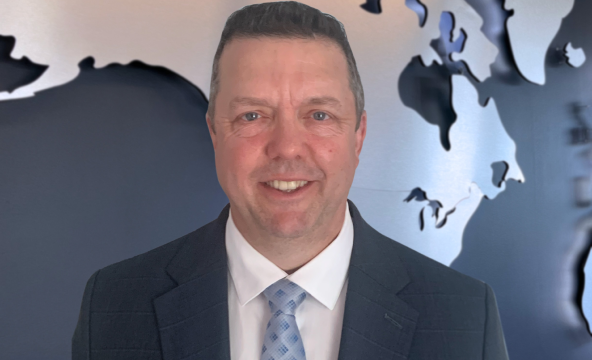 May 22, 2023
AAR names Tom Hoferer Vice President of Repair and Engineering Services
Wood Dale, Illinois — AAR CORP. (NYSE: AIR), a leading provider of aviation services to commercial and government operators, MROs, and OEMs, announced today it has selected Tom Hoferer as its Vice President of Repair and Engineering Services. In this role Hoferer will oversee the Company's Maintenance, Repair, and Overhaul (MRO) Services and Mobility Systems operations.