Malaysia Airlines Selects AAR to Perform Repair and Maintenance on Landing Gear
WOOD DALE, Ill., /PRNewswire-FirstCall via COMTEX/ -- AAR (NYSE: AIR) announced today that it has been selected to perform maintenance, repair and overhaul of landing gear for Malaysia Airlines' 737-400 and 747-200 aircraft.
The maintenance will be performed in the United States at AAR Landing Gear Services' FAA, JAA and ISO 9001 certified facility in Miami, Florida. AAR's contract with Malaysia Airlines is a result of the recently established relationship between AAR and Malaysian maintenance company, Airod Sdn Bhd. In July 2004, at the Farnborough Air Show, AAR and Airod signed a teaming agreement to form an alliance in order to better serve landing gear customers in the Asia Pacific region.
"We are excited to work with Malaysia Airlines as we expand and offer services to more customers in the Asia Pacific region and around the world," said Pastor Lopez, General Manager, AAR Landing Gear Services. "By teaming with a company like Airod, we can extend our reach and offer more Asian customers the same world-class customer service our North American customers have come to expect from AAR."
"We are excited to be part of Malaysia Airlines' continuing cost savings initiatives," said Rahul Shah, Managing Director, Asia Pacific Operations for AAR. "Our customers can rely on AAR's expertise in repairing and maintaining a wide range of critical aircraft components for a variety of aircraft while they achieve significant cost savings compared with in-house maintenance programs."
AAR is a leading provider of products and value-added services to the worldwide aviation/aerospace industry. Products and services include customized inventory management and logistics programs; maintenance, repair and overhaul of aircraft, aircraft components and engine components; engine and aircraft sales and leasing; and the manufacture of cargo systems, composite structures and mobility systems. Headquartered in Wood Dale, Illinois, AAR serves commercial and government aircraft fleet operators, original equipment manufacturers and independent service customers throughout the world. Further information can be found at http://www.aarcorp.com .
AAR Landing Gear Services is an operating unit of AAR Allen Services, a subsidiary of AAR CORP. AAR Landing Gear Services specializes in the maintenance, repair, overhaul and exchange of landing gear for commercial and regional aircraft. AAR's workmanship is backed by engineering and airworthiness teams that carry out stringent quality inspections on procedures that include disassembly, assembly, painting, plating, machining and nondestructive testing.
About Malaysia Airlines
Since it began operations over 50 years ago, Malaysia Airlines has established itself as an international carrier of choice, offering 34 domestic routes and 27 international destinations. As of July 30, 2004, Malaysia Airlines has a fleet of 109 aircraft in its network, flying routes to more than 100 destinations. Malaysia Airline maintains a reputation for excellence in cabin service and has earned numerous awards for outstanding customer service.
About Airod
Airod Sdn Bhd, a wholly-owned subsidiary of National Aerospace & Defense Industries (NADI), performs aircraft maintenance and overhauls for military and commercial aviation fleet operators. Airod also operates a landing gear repair facility in Malaysia that services the Royal Malaysian Air Force.
This press release contains certain statements relating to future results, which are forward-looking statements as that term is defined in the Private Securities Litigation Reform Act of 1995. These forward-looking statements are based on beliefs of Company management, as well as assumptions and estimates based on information currently available to the Company, and are subject to certain risks and uncertainties that could cause actual results to differ materially from historical results or those anticipated, including those factors discussed under Item 7, entitled "Factors Which May Affect Future Results", included in the Company's May 31, 2004 Form 10-K. Should one or more of these risks or uncertainties materialize adversely, or should underlying assumptions or estimates prove incorrect, actual results may vary materially from those described. These events and uncertainties are difficult or impossible to predict accurately and many are beyond the Company's control. The Company assumes no obligation to publicly release the result of any revisions that may be made to any forward-looking statements to reflect events or circumstances after the date of such statements or to reflect the occurrence of anticipated or unanticipated events. For additional information, see the comments included in AAR's filings with the Securities and Exchange Commission.
SOURCE AAR CORP.


Chris Mason, Director of Corporate Communications of AAR,
630-227-2062, E-mail, chris.mason@aarcorp.com
Related news
See all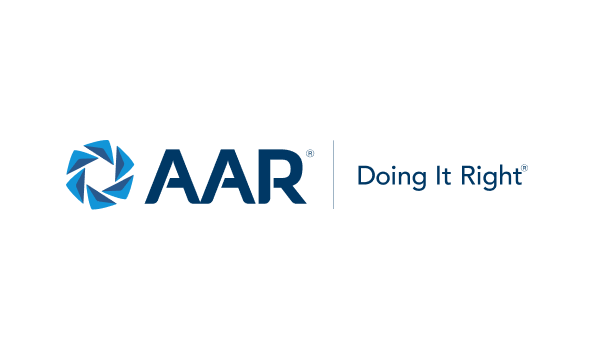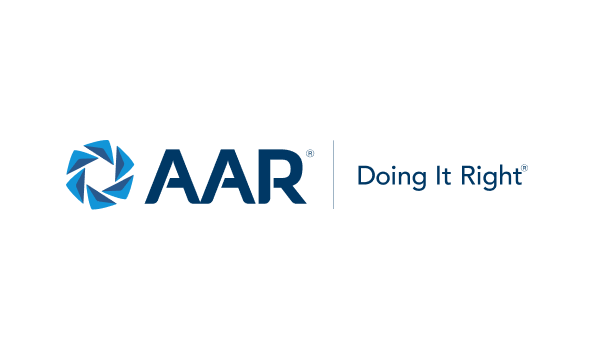 December 07, 2023
AAR to announce second quarter fiscal year 2024 results on December 21, 2023
Wood Dale, Illinois — AAR CORP. (NYSE: AIR), a leading provider of aviation services to commercial and government operators, MROs, and OEMs, today announced that it will release financial results for its second quarter of fiscal year 2024, ended November 30, 2023, after the close of the New York Stock Exchange trading session on Thursday, December 21, 2023.